In this article, we have listed the 10 best free survey makers you can choose. Online surveys are the best and most straightforward way to engage your audience and get feedback from them. You can obtain valuable data for the use of your product or your customer service.
However, creating and delivering them to your customers is another obstacle. You will lose time and spend too much effort without using the software. Creating the questions by hand and forming the perfect survey may not be proper for the standards that are used in the market. Instead of this, it is better to use a survey creator. Fortunately, you can use online survey tools without spending any money. There are many free versions of those tools, and you can create a survey without a hassle.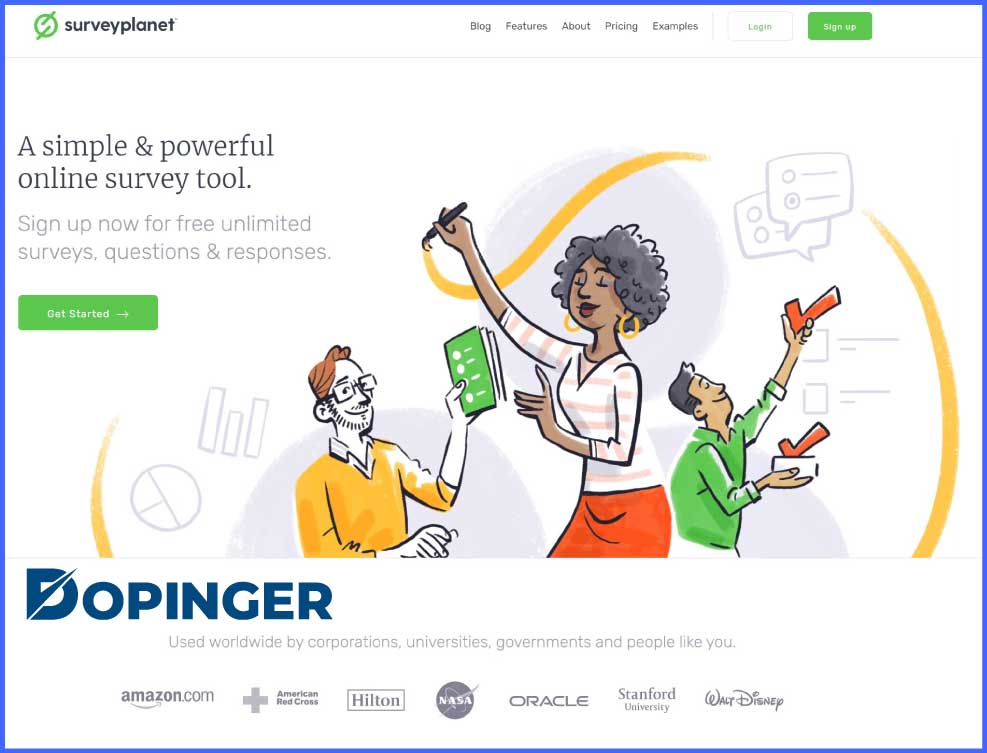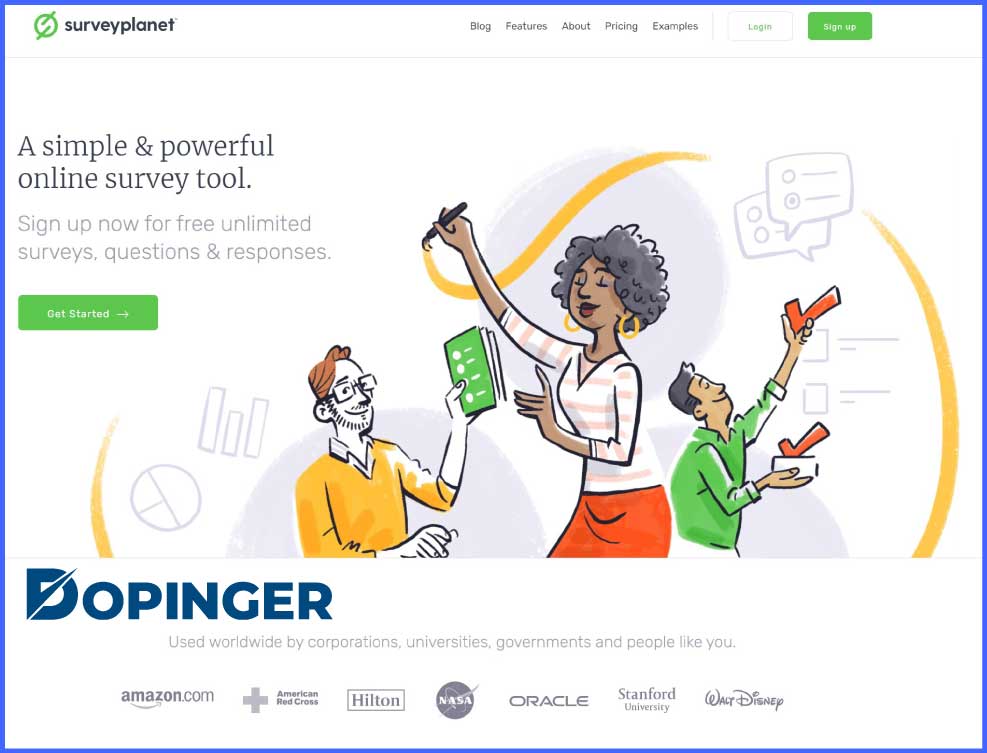 SurveyPlanet
SurveyPlanet provides you the best quality service if you are new to create online surveys. You can choose from hundreds of question types and easily adjust to your taste. It gives you a quick solution to form surveys and collect data from the respondents. You can share your survey simply by a link or a code, and exporting data is also applicable for the free version.
SurveyMonkey
SurveyMonkey is one of the best free survey tools, and it is really easy to understand logic while using it. You can create a survey in a short time and share it via a link or an embedded code. If you are new in the industry, this tool is for you. With the free version, you can form a 10-question survey and obtain data from 100 customers. Your team can help you extend those questions.
Also, this tool can be used in many cases. For example, employee satisfaction is an essential factor for your business, and you can collect data from respondents. The number of questions and employees would be enough for this type of survey for small businesses.
HubSpot
HubSpot offers you a free survey creation tool with its free CRM. With this tool, you can transfer data automatically to your CRM system. With the drag-and-drop editor's help, you can easily choose the most suitable ones among unlimited questions and customize your survey.
Survey Kiwi
Survey Kiwi is for you if you face a response rate problem. This tool was built by considering and imagining the customer experience. It is user friendly due to its capability of being used on different devices. You can create fancy designs for your surveys and improve your completion rate by using Survey Kiwi.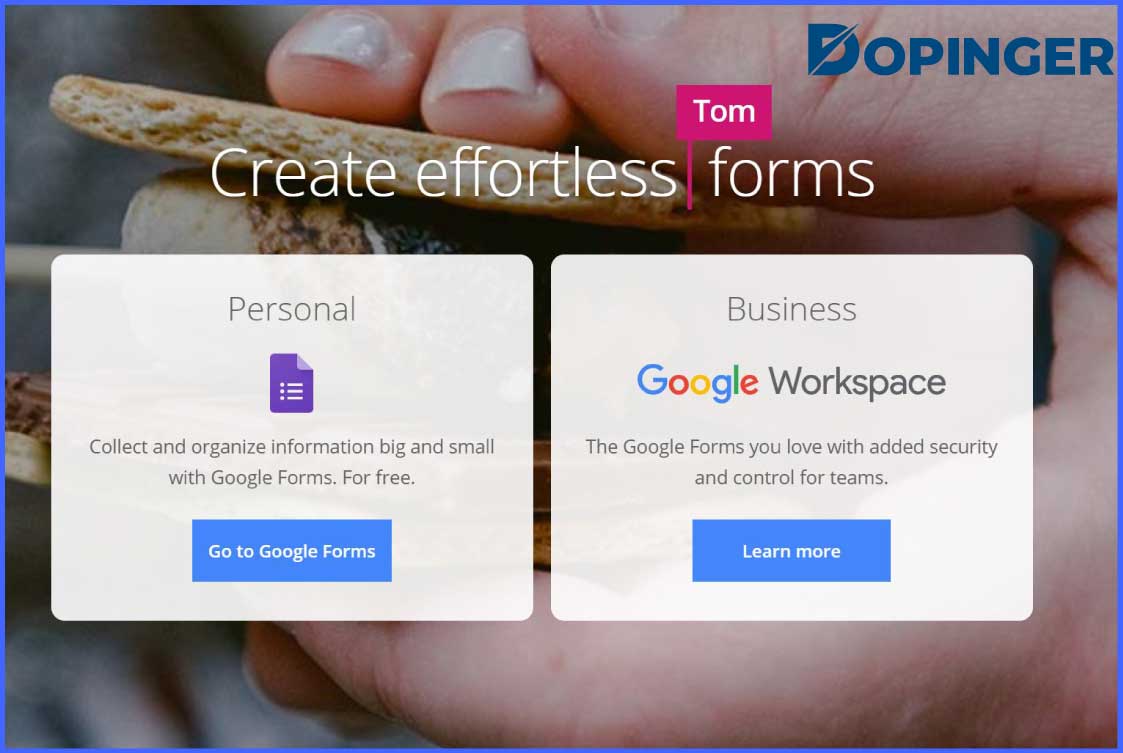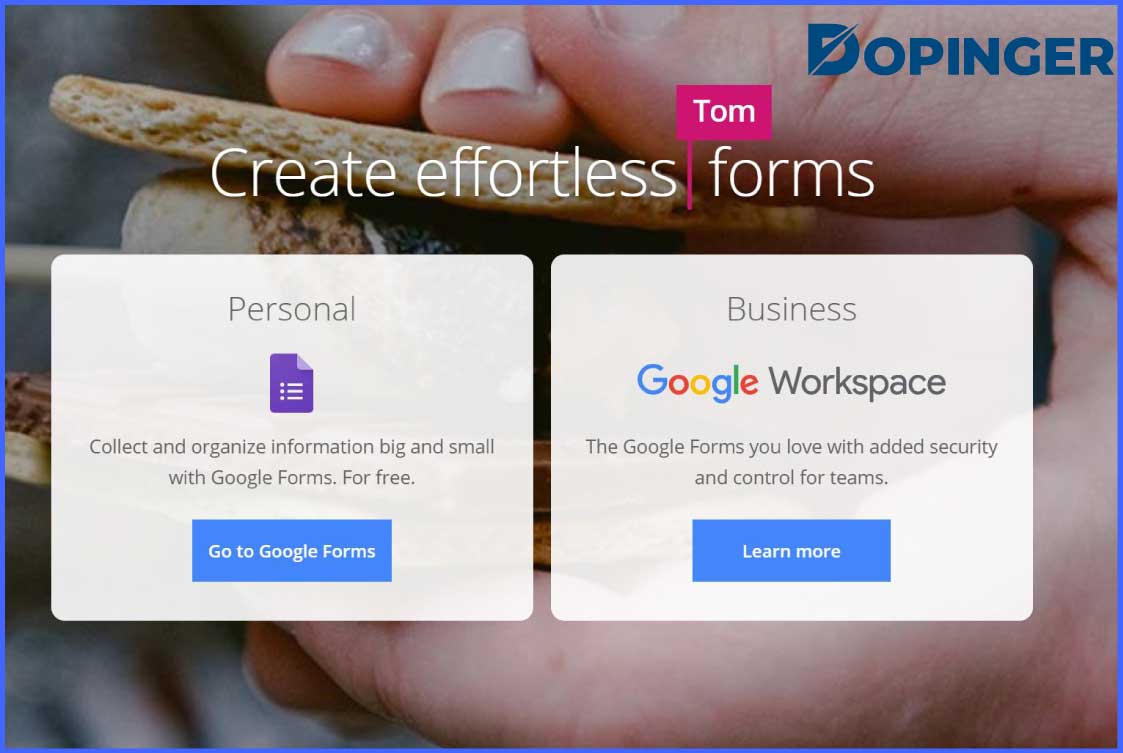 Google Forms
Google Forms is widely used since it is free, and you can adjust your survey with your own questions. You can decide whether your questions will be multiple-choice or open-ended. It depends on what you need or want. Since Google is totally free, this application is available for every user.
Your data will be synchronized with Google Sheets, and in this way, you will be able to keep and export your data easily. Also, the offered skip logic helps respondents to answer the questions that apply to them. You can prepare a complex survey for your customers, but it will be more personalized with the skip logic.
TypeForm
If you want to focus more on your survey design, Typeform will do that. You can choose from unlimited survey questions without any restrictions. You can use this tool for preparing surveys for many cases, including customer satisfaction surveys, net promoter score surveys, political polls, etc.
Survey design may help you improve your bonds with your customers. For instance, if there is a question asking customers what their name is, you can use their name in the next question. With this simple detail, you can create strong relationships with your customers and raise brand awareness.
Qualtrics
Qualtrics offers you a wide range of pre-built templates and drag-and-drop editor. You can choose from more than 100 question types and branch your survey for a more personalized experience. This tool helps you quickly analyze the responses with its statistical analysis function and predictive intelligence.
Crowdsignal
Crowdsignal gives you the chance to create unlimited surveys, ratings, and polls. Question types are limited to 14, but the tool's use is a piece of cake! A branching option is also available in this tool, and you can export data without upgrading to Pro mode.
FreeOnlineSurveys
You can easily and quickly create surveys since this tool uses artificial intelligence to analyze what you type. It quickly examines what you want and makes suggestions on questions and survey design from what you order.


Response
This tool is available online and also on mobile. The free version is beneficial due to creating unlimited surveys and getting complete response properties. Like most of the tools, it has a drag-and-drop editor, but it is unique with its response analytics.
FAQ About the 10 Best Free Survey Makers
What is the best free survey maker?
All the survey makers mentioned above are free, and they were reviewed by their services in this article. You can check which one is the best one suiting your need. 
Are our online surveys worth it?
Preparing hand-written surveys and creating questions take too much effort. However, you can reduce this effort and reach more significant populations by using online platforms. As a result, yes, online surveys are worth it. 
What is the most popular online survey maker tool?
SurveyMonkey is one of the most popular tools due to its use. 
What are the disadvantages of using online surveys?
If you do not choose channels carefully, it may result in biased data and a low response rate. Also, it is hard to stay focused while filling an 8-10 minute survey. Lastly, people lacking internet connection cannot fill these surveys. 
How do you create an online survey?
Creating online surveys is very easy if you use the tools mentioned above in the article. You can choose from numerous question templates and start forming your survey. 
Concluding the 10 Best Free Survey Makers
Each survey maker focuses on different aspects of preparing a survey; some of them lean on raising the quality of customer experience while the others offer a wide range of questions and different question types. Choosing the right one for your need is essential, and we hope this article was helpful to you. If you liked this list, you can always find more on our site. Check out our Best To Do List Apps compilation for example.