A/B testing is a methodology that reveals the user experience. This test measures users' interactions over two variables. It measures two different variables with systematic and theoretical analysis, leaving other factors the same. These statistical values are useful in measuring ad performance. A performance agency often tests different variables. This way, it tries to evaluate the most accurate user experience or budget cost. A Google ads agency has important metrics for the A/B test. This means that the A/B tests contain multiple metrics. The measurements that A/B test reports by analyzing potential customers' experiences are as follows:
Correct ad text
Appropriate budget
Right ad design
Putting variables to the test for a successful marketing campaign always helps to find the more effective one. A/B test allows you to see which of the two different content ads, e-mail, or webpages perform better. The only difference between those tested is one element. This element may be the title, CTA image, or content. A/B testing requires control results. That's why the A/B test has an expansion. A contains the control results of the current situation. B is the variation where you will compare A with the results.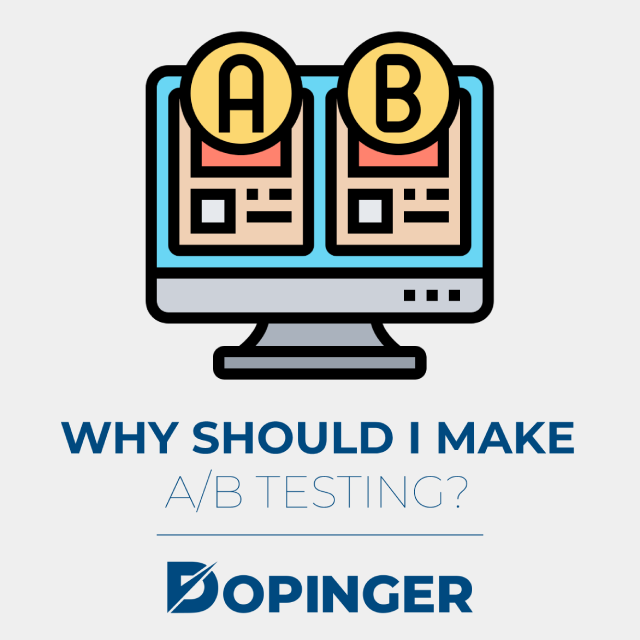 Why Should I Make A/B Testing?
You may have Front-End and Back-End projects and may decide to make innovations and improvements on your website. You should test whether these improvements make a meaningful difference according to some criteria. A/B test results will help you make the right improvement for your web page. A/B testing variations allow you to test your website towards various elements. There are also testing tools that can make your testing experience easier. With these tools, you can test multiple variables at the same time. There are a few important points to be aware of when applying this test. Missing or misunderstanding statistical tests can lead to fatal errors. Such situations will cause errors in the study and results with low reliability. A/B testing has three main uses. These are as follows:
Optimizing customer journey steps. In other words, to increase conversion rates on online commerce sites.
The second is innovation or improvement in the front-end section. These might be an ad space change, menu change, color change, button color change.
Last of all is a revenue-driven performance of a machine learning project in life.
Apart from these areas of use, there are also many various usage areas. However, tests generally take place around these situations for a website. Let's explain how you can measure these innovations and improvements. We will also explain how to use these statistical tests.
How Should You Do the Tests?
When applying the test, there are some things you need to determine correctly.
Collecting the Right Data
Determine the area where you will apply the test.
Identify the correct volume and the causative situation.
Determine the target audience to test.
As an example, you will test for a situation on different sites of a brand. For this, you have to calculate all these variables differently. This should be different from the variables you would test on a single web page of the same brand. Or, it may be different products of the same brand on a commercial web page. Here, you need to design different tests for each product description on this web page. Let's examine an example now.
You will change the color of a button on your web page. For this, you need to decide which color the button should be. In this case, you must create test and control groups. In this case, three main situations that we mentioned earlier will arise. These three main issues arise from three questions.
How to choose test and control groups?
How to collect data for these groups, and what sources to use?
What will be the volumes of data you collect?
You have to give theoretical answers to these questions. Because the tests you applied may have theoretical assumptions.
Choose the Right Measurement Tool
The problem here is the conversion rate problem. Because at this stage, you need to measure a few data by number. These data are as follows:
How many:

people have seen your product?
people bought your product?
clicks did your product get?
All of these questions are about the number of people on your web pages. The equivalent of these measurements in statistics is the p ratio test. You may consider examining the differences between direct conversion rate values or cumulative total for such a situation. But, this will be a wrong decision. The problem could have been related to the revenues of a live ML project. In this case, the test method would not be a p ratio test. In this case, the test type would be independent or dependent t-test. Let's move on to step three.
You need to establish correct statistical hypotheses. Then you have to test these hypotheses correctly. When establishing these hypotheses, there are two terms whose meaning you need to know. These terms are H0 and H1.
H0 means there is no difference between the conversion rates of the old and new system, statistically.
H1 means there is a difference between the conversion rates of the old and new system, statistically.
Let's assume you have the correct test method and the correct hypothesis test set up. Now you may move on to the next step.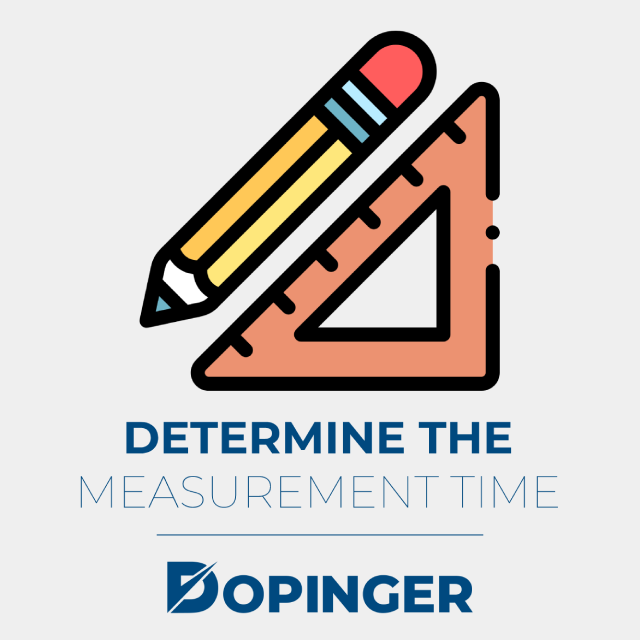 Determine the Measurement Time
This question is the key point of these studies. There is no single valid approach to this topic. When deciding this, you should take into account all three factors. These factors are business knowledge, the law of large numbers, and the sampling theory. Here, you should act with the assumption that the results of the experiments occurring in each period are an observation. So, here two questions arise. Are you going to make the rate test for the observations you make today? Or, will you do a ratio test based on the observations that occur within a week?
Provide the Business Units with the Interpretation of the Hypotheses
Suppose you have followed the steps outlined in the steps we mentioned above. At this point, we have the data we have obtained for 30 days of two groups. As a result of these tests, button renewal gave successful results with the p ratio test we operated. So, let's move on to the evaluation of this step now. Here, you have to pay attention to how to interpret the H0 hypothesis. Academic staff will review the results of this hypothesis test. If you don't put the letters in a word correctly, no meaningful words will emerge from those letters. The same is true while evaluating statistical data. You must make all the processes that are intertwined in all tests and interpretations correct and complete. Otherwise, you'll get results that don't make sense.
Let's assume your H0 hypothesis test has resulted. If the result is H0 rejected, it means changing the button color makes a difference. At this stage, you should give the necessary notifications to your business units regarding these test results. Let's assume now the H0 hypothesis came to an irrefutable result. In that case, you could tell your business units that there is no point in making changes. Besides, you should also create hypotheses for testing machine learning project outcomes. R application will take place for these.
The Importance of A/B Testing
For A/B testing, you must first decide what value you want to test. The algorithm of the test basically works by comparing the two values. Thus, it helps you find which of these values is more successful. It starts to show users the same settings and variables to find out which one is more successful. As a result of this process, it produces results that will help you. The data it collects with the featured variation helps for your website arrangements and the next advertising work.
Let's assume you have a variation on your website. One of them might be ahead in the A/B test result. That means you have found the correct values to base on in your future revisions. A/B test results also help you in another area. You may use these results to use measured values in the optimization of your advertising images. This way, you will have the chance to progress on real results instead of predictions. So, instead of estimated values, you will switch to known values.
Each brand and ad's target audience, interaction, and budget are different. Therefore, it is not possible to have only one truth for everyone. An improvement could work for the x brand. However, the same improvement might not work for the w brand. A/B test helps you make the right decision on variables. Since it makes these decisions with the test method, it almost guarantees these results.
With A/B testing, you may also perform product development tests that appeal to the user experience. It is also possible to do graphical tests. A/B test results start to come through two different products that you show your target audience. Thus, step by step, you will approach the correct product development method for your brand. A/B test shows both which is more effective and which is more ineffective. So, with this test, you will find both your positive and negative values.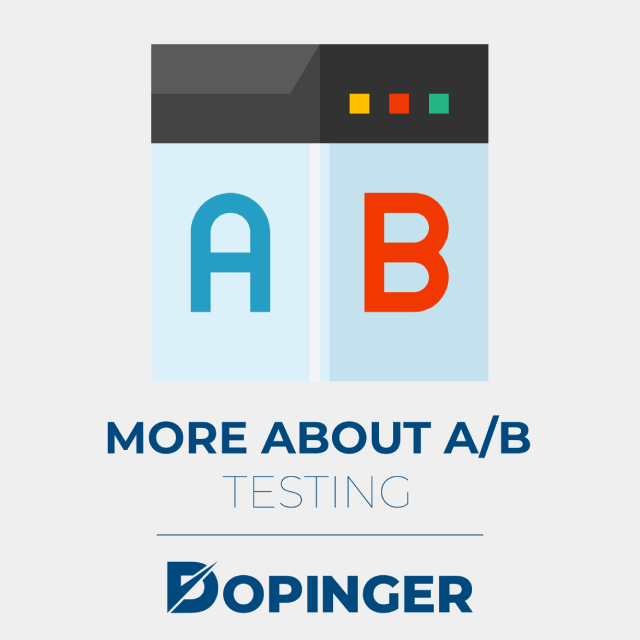 More About A/B Testing
It is based on user experience improvement. So, it also offers you ways to increase conversion rates. It allows you to collect large amounts of data. Therefore, it strengthens your hand in the data processing part. It allows you to optimize for a single channel by eliminating your hypotheses. Use the A/B test on your website and advertising work for reasons like these. However, you need to be able to reap the benefits of A/B testing properly. You may consider hiring a performance marketing agency for this. Now, let's examine A/B testing tools.
One of these tools is Google Optimize. Google Optimize works integrated with Google Analytics. Therefore, it is one of the most preferred test tools.
Time needed: 5 hours.
The values that you can test with these tools are as follows.
E-mail marketing

Although old-fashioned to some, e-mail marketing is still relevant.

Advertising texts

See which text yields the best results.

Product development

Identify the product that people like the most.

Website landing page

Decide on the website that triggers the most engagement.

Design

Mark the best visuals.
You may also test if your ranking goes up when you add a blog post. You may test whether the time to stay on the page increases when you add more images to your web page. It is possible to find the answers to all these questions with these tools with the A/B test. Note, however, that it is an incorrect system to give results on a single parameter value. It will be more beneficial for you to evaluate the results with a statistical significance system. Here are the most used A/B testing tools on the internet:
Google Website Optimizer
Optimizely
Vanity
Visual Website Optimizer
Max A/B
Web Trends Optimize
Performable Genetify
Adlucent.com
Test & Target
You may get the best results with the tools we have listed above. However, you should not forget that the most important thing is to evaluate these results correctly. You may evaluate A/B test results as social proof.
A/B Testing Examples
Analyzing and evaluating these test samples requires statistical knowledge. However, let's explain the tests through examples as easily as possible. So, you can understand them better. There are many examples of A/B tests on the internet. When you understand the subject better, you may increase your knowledge by examining these examples. We will now explain the examples of the A/B testing.
Groove's Landing Page Design
Every business has to create a landing page for its website. However, creating a high-conversion landing page is even harder than it looks. Groove found that one of the company landing pages only converted 2.3%. They decided to test whether this was true or not. Groove didn't know why this rate was so low. At this point, the company realized that messaging was not working properly. Thereupon, the company reorganized the problematic landing page from top to bottom. Just by solving the messaging problem, the problematic landing page conversion rate doubled.
Hubspot's Mobile Calls to Action
Hubspot uses a wide variety of call-to-action on blogs. On mobile devices, CTAs may seem intrusive. So, Hubspot decided to test CTAs in its mobile version. As a result of A/B testing, they learned that the mobile visitor audience is 44%. They removed CTAs from blog posts and dropped a CTA button. They concluded that in this case, they were 18% more likely to convert the bid. Hubspot calculated that they could receive up to 1300 additional submissions each month with data from their test results.
Csek Creative Homepage Design
The copy on your homepage is useful for users. At this point, users decide whether to stay longer on your website. That's why the company wanted to test the tagline on their homepage. As a result of the tests, they decided to make this tagline more specific. This way, the homepage tagline became more explanatory about the services offered by the company. The company aimed to reduce the bounce rate. They were willing to even to small results in this matter. As a result of the changes they made, they managed to increase the number of clicks on their homepage by almost 10%.
FAQs About A/B Testing
How long should I run an A/B test?
For long-term testing, you may set the limitation as you wish. However, in short-term tests, the minimum time limit is between one and two weeks.
What is multivariate testing?
For long-term testing, you may set the limitation as you wish. However, in short-term tests, the minimum time limit is between one and two weeks.
When should I not use A/B testing?
If your website doesn't have considerable traffic, you don't have to run A/B testing. Also, if you don't have an informed hypothesis, you should not run A/B testing.
Who invented A/B testing?
William Sealy Gosset invented A/B testing almost a hundred years ago.
Can I test my Facebook ad?
If you prepare the A/B test according to these values, you may test your Facebook ad.
Briefly, A/B Testing
Nowadays, we can handle all of our business on the internet. So, we are seeing hundreds of different web pages in a day. In this high traffic, companies need a guide to make the right decisions and move on. It is also very difficult to do. At this point, A/B testing comes to the aid of websites. It will always benefit you to interpret the results of these tests correctly. For this, we have covered everything you need to consider in our article.
We mentioned how to start A/B testing and explained how to use A/B testing with examples in detail. We even proved the reliability of the test by giving many examples about the companies that used it. In this context, you will need some tools when using the AB test. We also mentioned these tools. By applying the steps mentioned in our article, you may also achieve successful results.
This way, your websites will get a much higher conversion rate. More conversion rates may even increase the profitability of your company. We have come to the end of the most detailed article on A/B testing on the internet. We hope this article may be useful for you. Now that you have decided on which alternative to go with, it is time to move on and work on the other part of your site. If you need help, you can take a look at our guide on the best form builder tools.