In the internet world, for people to spend time on your website, you first need to make that website easy to use. One of the best ways to do this is, of course, to increase the speed of that website. So what exactly does website speed mean?
Loading time is when it takes for any page or content on a website to become visible to the user. Here, the shorter this period, the more you can increase the user experience. So, explore the GTmetrix Speed Test now!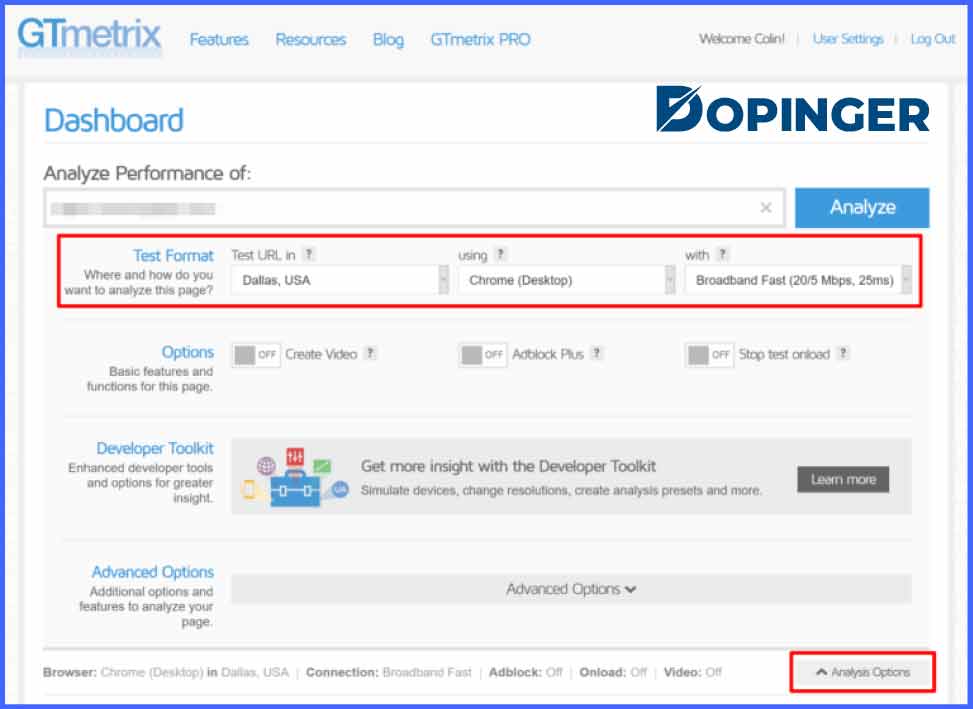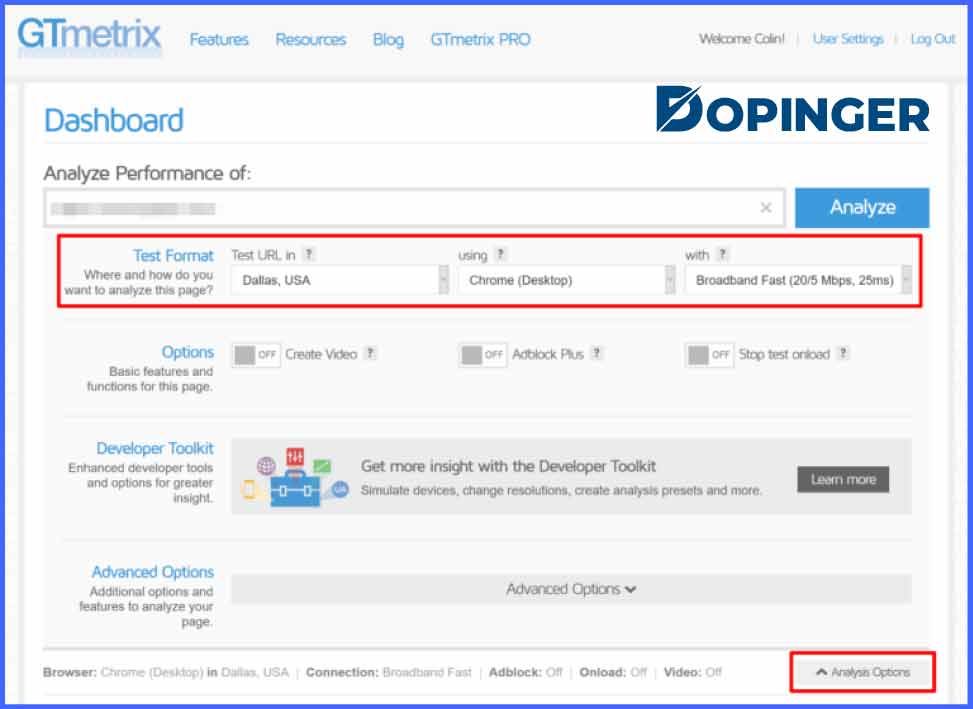 The Main Features the Speed ​​Test
Let's assume you have a WordPress site for you to understand the GTmetrix Speed ​​Test. When you do a speed analysis on this site, GTmetrix Speed ​​Test will offer you:
With Google Lighthouse integration, you will have the chance to learn your site's performance score in detail. Performance testing is carried out by Lighthouse with various metrics. The score you get here will give you information about what you need to improve.
As you know, there are many metrics that can help you find page load times on a website. Among these, you can find out the real milestones with the GTmetrix Speed ​​Test. This tool will provide you with your Largest Contentful Paint, Total Blocking Time, and Cumulative Layout Shift scores.
Increasing your site in terms of performance is an excellent opportunity to increase the user experience. So it would be an extremely good advantage to discover the metric that has the highest impact on the user experience and focus on it. You can do this thanks to the GTmetrix Speed ​​Test.
Tracking Performance
You can find out the current site performance with Speed ​​tests. Well, wouldn't it be nice if there was a system that regularly checks the load speed with advanced analysis options and gives you alerts at certain thresholds?
You can monitor the pages on your website with GT Metrix. With daily, weekly, or monthly regular tests, you can allow the performance to remain at an optimal level.
Are you particularly curious about the evolution of a specific performance metric from past to present? Learning this can be a particularly good way to discover what optimization is contributing to what. Thanks to this system, you can create and watch a special history page for each metric.
Web Vitals constitutes an important part of the performance score of your web page. Also, Page Timings and Total Page Size are some of the important factors that affect your performance, too. GT Metrix warns you when there are certain changes on your website regarding these scores. This way, if something is going wrong or going just as it should, you will be notified right away!
Discovering what's going on on your website in terms of performance can now be easier than before. Because you can visualize the development with various graphics. As you can imagine, this visualization process allows you to plan a much better optimization process. So, what are these graphics? Here is the ordered list:
Web Vitals
Page Timings
Page Size & Request Counts
Performance / Structure scores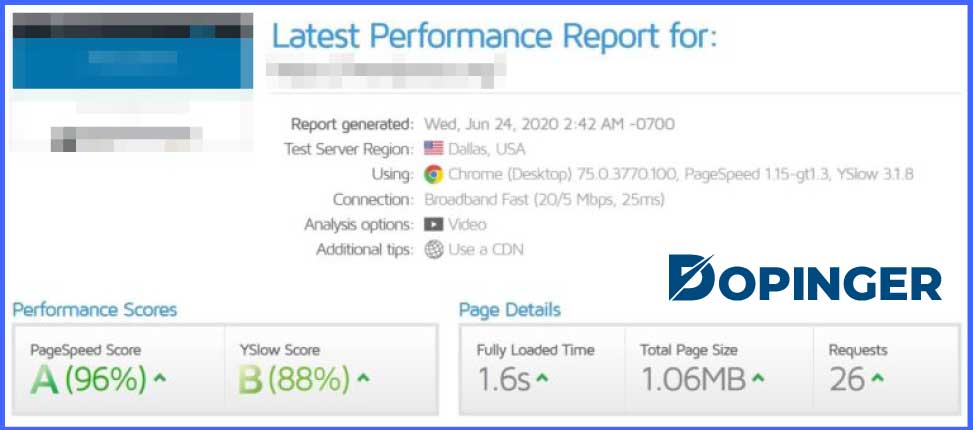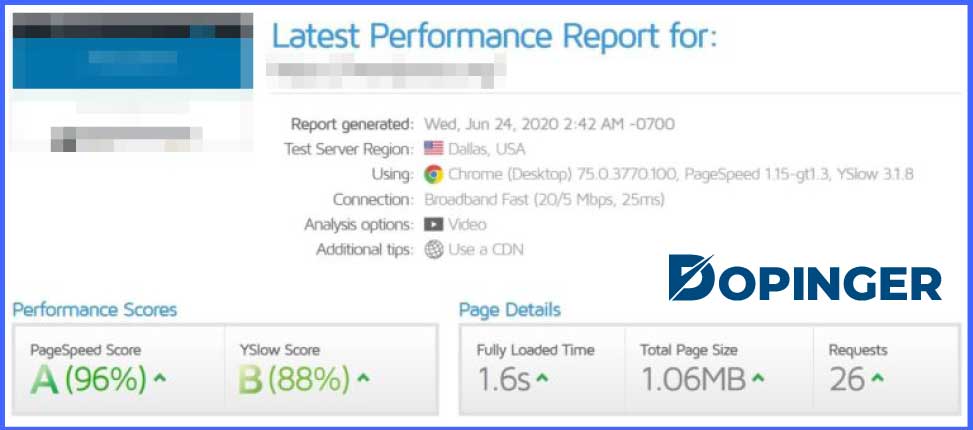 Recommended GTmetrix Speed ​​Test Analysis Services
If you want to do a web speed test on your site, you can do it easily. So what exactly does GTmetrix offer?
This tool, which measures the experience of a real user on a mobile device thanks to real-time simulation, offers you a field survey of your site. This can enable you to get stronger results even from lab-based Google Lighthouse experiments.
You can measure the performance of your site through more than twenty different mobile devices and thus obtain the most realistic results.
In addition, in the process of optimizing your site for mobile users, you will need to be constantly updated about your site's page load time. Because only in this way you can understand how much improvement the actions you take. Mobile analytics provide exactly that.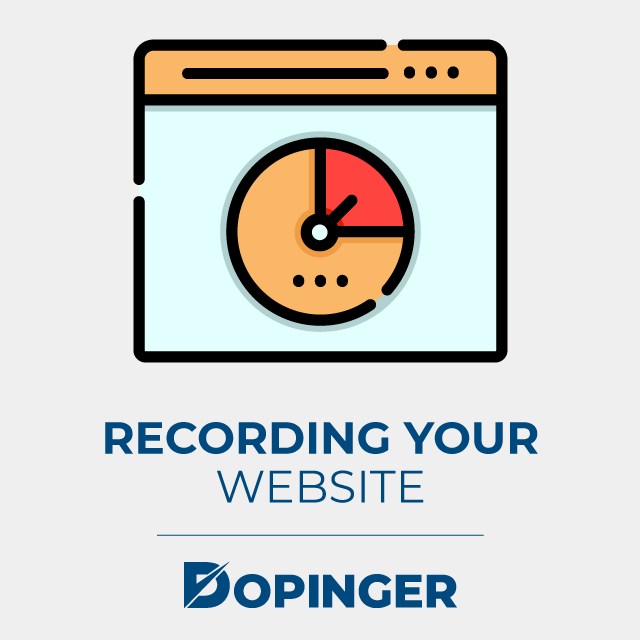 Recording Your Website Loading Process
What kind of problems may be experienced during the loading process of your website? Discovering this actually means observing the performance metrics presented to you through tools such as Google Lighthouse. What content is loaded first? How many seconds do you have to wait? You can use the GTmetrix Speed ​​Test to explore this and much more.
Consider recording the loading process of your website.
You can watch the recorded video by rewinding. During this viewing process, you can slow down the video up to four times if you wish.
The smart recorder detects crucial moments in the page loading process. This way, you can jump directly to the key moments about page loading.
Remember the monitored alerts you set for your website? Here, when a change occurs that causes monitored alerts to be activated, the automatic system can record this moment on the video if you wish. This way, you will see that the situation is realized with this alert, and you will have the chance to watch the moment the situation happens. You need to use GTmetrix PRO for this.
FAQ About the Speed Test
Is there a free version of the GTmetrix Speed Test?
Yes, there is. You can complete the registration process to try the indefinite free version immediately.
How much do I have to pay for the cheapest plan of GTmetrix Speed Test?
GTmetrix Speed Test has a free plan. Apart from this free plan, the cheapest plan is the Solo plan and requires only $ 10 per month. However, this product is billed annually.
How many Monitored Slots do I need for the GTmetrix Speed Test?
What is your total number of visitors? Also, how do you expect an improvement in your performance? It may be very important for you to learn the answers to these two questions. The monitored slots you need are also determined accordingly.
Does GTmetrix Speed Test offer a refund?
Yes. The firm offers a thirty-day money-back guarantee.
Can I make a speed analysis for my mobile visitors?
If you wish, you can use a real Android device or Simulated Device options to discover how your site performs on mobile devices.
Concluding the Speed Test
Explore the GTmetrix Speed Test by reading this article in detail! Remember that you need to carefully measure and monitor performance metrics for your web page to deliver a truly powerful user experience! These days performance is the top priority for developers and regular consumers. Want to know why? Then check out the page speed and SEO relation in our other review.