Google is the number one search engine all over the world, and we are all familiar with Google. However, some internet users prefer not to use it because of its especially security problems. At the end of the day, they need to find different search engines. If you are one of them, don't worry: We hear your voice, and we will help you find the best alternative search engines in this article.
As we know, Google is the most popular search engine and the most frequently visited website all over the world. However, you may have a big problem with it: privacy. Google see, track and store all your activities on the web. Nowadays, if you are searching for an alternative to Google, let's look at 34 alternatives.
Top 34 Alternative Search Engines
When most internet users think about search engines, Google is the first one that comes to mind. In other words, Google dominates the search engine market across the world. As you may have guessed, however, being first does not mean being the best. For this reason, you may try to find alternative search engines. This is because each search engine has its own algorithm with different features.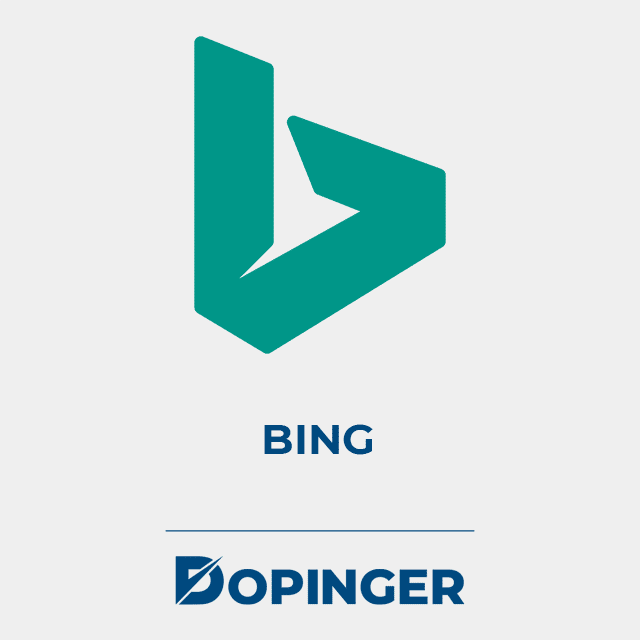 Bing
The second most frequently used search engine across the world is Bing, which has been developed by Microsoft. It is one of the most popular alternative search engines to Google.
Bing has a lot of advantages that Google doesn't offer yet. Video search on Bing is better than Google's. To give an example, when you hover over thumbnails, you can preview them one by one without leaving the search engine results page. (SERP) Or, if you're searching for images on Bing, it will offer higher quality results than Google does. In addition to these advantages, you can earn money by searching on Bing. The search engine shares its profits with its users.
StartPage
"Private Search Engine. No Tracking. No Search History." StartPage understands that it's hard to compete with Google. That's why they use Google's power instead of trying to compete with it. However, the difference is that, unlike Google, StartPage does not track your activities on the web so that you can protect your online privacy. For instance, it doesn't store, share, or sell your personal information, such as your search history or location.
Startpage offers an "Anonymous View" feature that allows you to view a site through a proxy. Therefore, the website you're visiting will not be able to see your location, cookies, network settings, browser information, and so on.
Qwant
"The Search Engine That Respects Your Privacy." Like StartPage, Qwant doesn't track its users' data or use tracking cookies.
Qwant "respects your privacy" by not using your search history, location, or search habits for its advertising purposes. In addition to this big advantage, the interface of Qwant is simple to use. You will be able to adapt easily.
Gigablast
"An Alternative Web Search Engine." If you are searching for an open-source search engine, Gigablast can be the best one for you. Even if it has some little problems and is not an enormous search engine, it provides fast results. In addition, Gigablast cares about its users' privacy more than Google cares.
Like Qwant, the interface of Gigablast is simple to use. It offers the 'web,' 'images,' 'news,' 'directory,' and 'advanced' search functions.
DuckDuckGo
"Privacy, Simplified." If you are getting nervous about your privacy on the internet, DuckDuckGo is for you. It is a kind of anonymous search engine launched in 2008. Thanks to its anonymous feature, it doesn't record your IP address or tracks what you are doing on the web.
As we said, the most significant advantage of DuckDuckGo is its anonymous feature. The second biggest advantage is its ads. When you start to use DuckDuckGo, you will see fewer ads because it keeps ads at a minimum. In addition to these advantages, it doesn't store your search history or browser information. It means that, unlike other search engines (especially Google), this search engine does not bombard you with its customized advertisements.
At this point, we would like to talk about the biggest difference between Google and DuckDuckGo. Google filters its users' search results based on the websites that they visited before. For this reason, if two or more people search for the same thing on Google, they will end up with different results. On the other hand, every internet user will see the same search result pages on DuckDuckGo.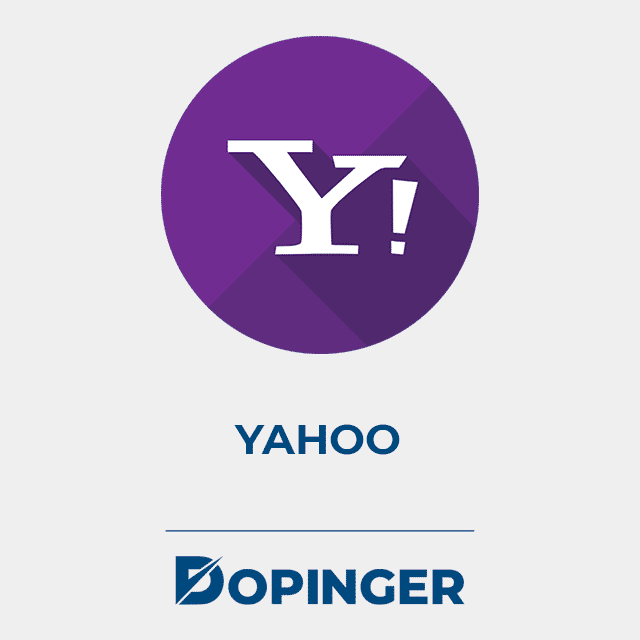 Yahoo!
There are a lot of options available when it comes to search engines. Unquestionably, Yahoo! is one of the most popular alternative search engines to Google.
You may think nobody uses Yahoo! anymore. However, it is still the third most widely used search engine after Google and Bing. Like Google, Yahoo! is not a privacy-oriented search engine. It means that it tracks and uses its users' personal information in order to provide a better user experience.
Ecosia
"Search The Web To Plant Trees." Just imagine, while searching on the web, you plant a tree. Is this possible? Yes! Ecosia describes itself as "The search engine that plants trees." At this point, we can describe it as the angel of search engines.
"Trees are changing everything." Ecosia prefers to use its surplus income in order to plant trees where they are needed most in the world. You can also add Ecosia to Safari!
It is one of the most attractive search engines out there, right?
Ask
"What's Your Question?" Once upon a time, Ask was known as Ask Jeeves. Nowadays, it is one the best user-friendly search engines, especially for old computer users who are not good at the new technology world. In addition to this advantage, Ask shows the most frequently asked questions that are similar to your search terms so that you can end up with more efficient results.
WolframAlpha
"Computational Intelligence." Do you want to use a search engine based on metrics and computation? That is what WolframAlpha does.
WolframAlpha is categorized into four parts: 'Mathematics,' 'Science &Tech,' 'Society & Culture,' and 'Everyday Life.'
For example, its "Mathematics" part includes a wide range of options, from 'Step-by-step Solutions' and 'Elementary Math' to 'Calculus & Analysis,' and "Differential Equations.' Its "Science &Tech" part includes different types of options as well. For instance, you can find what you are searching for in its 'Physics,' 'Engineering,' 'Chemistry,' or 'Earth Sciences' sections.
All you need to do is to type what you want to calculate or know about into the search box.
You can also use its 'extended keyboard' feature.
YouTube
YouTube is the world's second-largest search engine, and millions of people watch billion hours of YouTube content every single day. It is one of the most crucial alternative search engines to Google.
If you would like to listen to music, the first place you will go is YouTube. If you try to find the best cookie recipe on the web, the first place you will go is YouTube. If your children want to watch cartoons, the first place you will go is YouTube! YouTube is everywhere.
Search Encrypt
"The Privacy Based Search Engine." Search Encrypt is one of the best privacy-friendly search engines in the world. Its growth rate has been increasingly increasing, thanks to its rich features, from maps to shopping search results.
The most significant difference between Search Encrypt and other search engines is that your local browsing history will be deleted if you do not be active for 15 minutes. What does it mean? If someone accesses your desktop without your permission, you do not need to worry about your privacy.
Its interface is simple to understand and similar to Google.
OneSearch
"Private and Encrypted." OneSearch can be an excellent alternative search engine to Google. This is because the parent company of OneSearch is Verizon, which is the largest telecommunication firm in the USA and the owner of Yahoo. Now, it is more attractive, right?
Simply, OneSearch provides six core privacy features:
No cookies
No user tracking
No search history
Pure and unfiltered results
Share links with confidence
Keyword encrypted
Gibiru
"Protecting Your Privacy Since 2009," and "Uncensored Private Search."
Your search terms are never recorded on Gibiru's servers, and other internet users cannot track your search history. In addition to them, when you search for something on the search engine, what you do will not be linked to an IP address so that your profile on the web will not be able to be detected: You search on the web anonymously. How? You can surf the web through the IP addresses supplied by the VPN instead of using your own IP address.
Swisscows
"Privacy Safe WEB-Search" Swisscows can be an efficient alternative to Google.
Swisscows describe itself as a 'family-friendly' search engine: It does not store or track its users' data.
Swisscows uses its own servers and does not work with a cloud or any third party. Thus, as they define themselves," they respect your privacy." Besides, you can find what you are looking for in a quick way on Swisscows.
As we know, children live in a digital world. However, lt may be very dangerous for them. At this point, the most significant difference between Swisscows and other search engines is that Swisscows "search and save children's lives!" It promotes moral values and hates violence and pornography. It means that when your children search for something on the internet, they will never see sexual and/or pornographic content.
Kiddle
"Visual Search Engine For Kids." If you try to find an alternative search engine to Swisscows in order to protect your children against harmful content, Kiddle can be a good option for you. It offers safe kids webpages, image, and video searches.
Besides, Kiddle provides bigger texts for easy reading and big thumbnail images. Kiddle editors carefully vet results. At the same time, Kiddle does not store its users' data; its logs are deleted every day.
Dogpile
Dogpile collects the results from different search engines, including Google, combines them, and then offers them to its users. However, the difference that makes it different from other search engines is that you do not see advertisements.
Dogpile also gives impressive search results from images and videos to the news. Besides, it has a funny interface.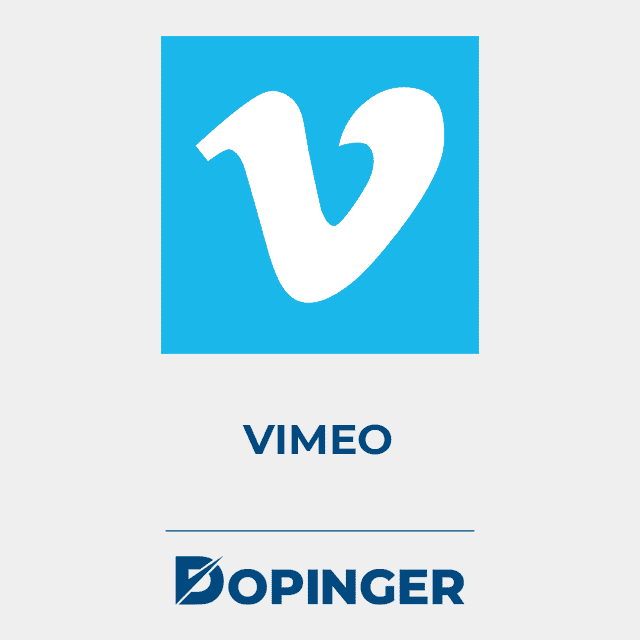 Vimeo
"Professional Video Platform." If you do not use Google any longer, you will not use YouTube as well. It is terrible, right? Don't worry. There is a perfect alternative to Google: Vimeo. You can find a lot of HD videos. Besides, you will not see advertisements!
giveWater
"Give Clean Water Every Time You Search The Web." Unfortunately, millions of people still cannot reach clean water. However, you can help some of them while searching on the internet.
The search engine partners with water charities to provide clean and drinkable water. The working principle is simple. giveWater generates income through its paid search advertisements, and then it distributes its profit from these advertisements to water charities.
You can also easily add 'givewater.com' to your browser.
Ekoru
"Every Search Cleans Our Oceans." Can you imagine that when you change your search engine, you save your oceans? Yes! Ekoru is a perfect eco-friendly search engine. When you go to its homepage, you will see a part of "x kg carbon dioxide emissions saved using Ekoru." That's amazing, right?
In addition to this great advantage, Ekoru can be a perfect alternative search engine to Google and others as a privacy-first search engine. It does not store its users' data on its servers. Hit two birds with one stone!
MetaGer
"Privacy Protected Search & Find." MetaGer is another search engine that guarantees its users' privacy. MetaGer's anonymizing proxy allows you to protect your privacy even when you continue surfing.
Since MetaGer is developed and run by their non-for-profit organization, they do not need to track your searches. Besides, the search engine ignores the clickthrough rate, so the results you will see are not be filtered.
According to the information on the homepage, the organization cares about sustainability and the efficient use of resources. They use renewable energy in their servers.
You can also install a plugin that sets this eco-friendly search engine as your default search engine.
CC Search
"Search For Content To Reuse." If you are looking for any type of copyright-free content, one of the first places you should go is CC Search. The search engine offers more than 500 million images under 'Creative Commons' licenses or in the public domain.
CC Search's working principle is simple; it collects results from different platforms and then offers them labeled as Creative Commons content.
Wiki.com
"Search Thousands Of Wikis, Start a Free Wiki, Compare Wiki Software." If you like websites like Wikipedia and other Wiki-related websites, you will fall in love with Wiki.com.
You can choose one of its four options; 'all wikis,' 'Wikipedia only,' 'people's wikis only,' and 'encyclopedias only.'
BoardReader
BoardReader is another search engine that protects your privacy while you search the web.
When you type a keyword into the BoardReader search box, it will search online forums, blogs, and message boards in order to find the most relevant results.
One of the best sides of BoardReader is that you can discover new online forums unexpectedly. Thus, we can say that BoardReader is a perfect forum search engine.
Facebook Search
As every internet user knows, Facebook is the world's largest and most frequently visited social media platform. It makes Facebook one of the biggest search engines, right? Do you want to look at the latest news? Type your search term and hit enter! You can use it as one of the alternative search engines to Google.
You can also filter what you are looking for, from people and pages to places and more.
Twitter Search
Twitter is not only one of the world's biggest social media platforms but also one of the powerful search engines.
Nowadays, many people use Twitter as a news source. Think about yourself. Whenever you look for the latest news or information about the trends, one of the first places you check is Twitter, right?
Unlike Google, Yandex, or other popular search engines, you can use hashtags in order to get real-time updates as well.
In addition, if you would like to find a local audience by filtering the results and profiles, the 'Near' feature of Twitter allows you to do it.
LinkedIn
Business people love LinkedIn! Whenever you would like to find someone in the business world, you will find his/her profile on the platform.
SlideShare
"Share and Discover Knowledge on SlideShare" SlideShare is the world's most popular website for sharing presentations. If you are looking for your favorite speaker's conference, check SlideShare.
You can also save your favorite slides to check them later on, or you can also download them on your desktop.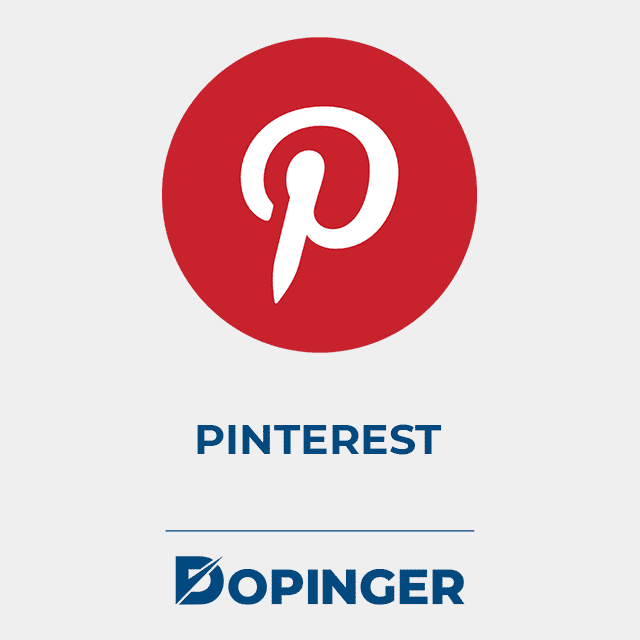 Pinterest
"Discover Recipes, Home Ideas, Style Inspiration, and Other Ideas To Try." Undoubtedly, Pinterest is one of the most popular image-based websites.
Do you want to design your home? Discover unique home styles on Pinterest. Do you want to prepare a Christmas card to give your friends? Find thousands of colorful cards on Pinterest. Or, do you want to find the best chocolate chip cookies from your childhood? There are hundreds of recipes to try on Pinterest.
You can 'pin' what you like to your favorites!
Disconnect Search
"Stop Search Engines From Tracking Your Searches." You can search anonymously on the web through Disconnect Search. When you go to its homepage, you will see different search engines, such as DuckDuckgo, Bing, or Yahoo!. All you need to do is to choose one of those search engines after entering a search term. Your query will be anonymized through Disconnect Search's own servers before rerouting to the search engine you have selected.
Lukol
"Anonymous Search Engine." Lukol is another anonymous search engine. It respects its users' privacy by removing IP tracking, search term tracking, and cookie tracking.
You can anonymously search videos, images, and news. Its interface is easy to understand. However, Lukol does not provide any options to filter search results as you wish.
Infinity Search
"A New and Better Way To Search The Web." Infinity Search is another open-source search engine that focuses on its users' privacy. The search engine does not store what its users search for and their personal information.
In order to provide quicker results and create a positive user experience, Infinity Search collects results from its own indexes and other search engines. It then displays these results directly to its users without using their personal information.
Baidu
"Baidu is the Google of China." It means that it is the number one search engine for Chinese citizens. It has lots of similarities with Google. For instance, its interface easy to understand, thanks to its minimalistic homepage.
Mojeek
"No Tracking. Just Search." Mojeek is another search engine that respects privacy, and it is the first search engine without a tracking policy.
You can choose 'image,' 'news,' or 'emotions.' Majoeek is a kind of emotion-based search engine. When you click on the 'Emotions' option, you will see different types of icons to choose: 'love,' 'haha,' 'wow,' 'sad,' or 'angry.' It allows Mojeek's users to look at content with emotional values.
NAVER
"Naver is the Google of South Korea." Naver is a South Korea-based search engine. It was founded in June 1999 by former Samsung employees.
The search engine provides a lot of different services, from news and emails to comprehensive search features.
Why Is Privacy So Important On The Web?
Nowadays, companies, including Google, try to know everything about you in order to outperform their competitors. They want to answer all possible questions about their users, such as:
Where do they live?
What are their occupations?
What are their activities and interests?
What are their search habits on the web?
Which pages do they visit most?
These questions are a few among many. The main idea is simple: They try to get everything about potential customers to promote their products and services by targeting them with their advertisements.
In this case, search engines play a vital role for these companies. Some search engines, such as Google, Bing, or Yahoo!, share their users' data to earn money. In return, their users see customized ads while surfing the internet.
FAQs About Alternative Search Engines
What are private search engines?
Private search engines refer to search engines that don't track your online activities or store your data.
What are the three most used search engines in the world?
As of January 2021, Google is the number one, with over 90% of all search market share. Microsoft Bing is the biggest competitor of Google, with approximately 2.7% of the market share. Yahoo! is following them with almost 1.50% of the market share. It seems impossible for Bing and Yahoo! to get ahead of Google, right?
Does Google filter search results?
Yes, Google filters search results based on their users' search histories, location, or preferences.
Is Safari a search engine?
No way! There is a big difference between a search engine and a web browser. Simply, a search engine can be defined as a tool that allows you to access the internet, such as Google, Bing, Yahoo, Qwant, or DuckDuckGo. On the other side, a web browser is used to access a web page. Therefore, Apple's Safari is a web browser like Google's Chrome or Mozilla Firefox.
Which search engine is the best?
As mentioned above, there are many alternative search engines, and each has some advantages and disadvantages. For example, if you are concerned about your privacy while using Google, you should use a search engine that doesn't track you on the web, such as DuckDuckGo or Qwant. On the other side, if more reliable search results are more important than your privacy, Google or Bing can be the best option for you. Therefore, the best search engine depends on what you expect: privacy, speed, consistency, excellent features, or something else.
What is an open-source search engine?
An open-source search engine means that everyone can review the source code. 
Alternative Search Engines In Short
Google is the most popular search engine, so it dominates the search engine market. However, you can use a lot of alternative search engines. To say more clearly, your every activity is recorded while searching for something on the internet. At this point, there are many search engines available on the web if you want to surf the web without being tracked. For example, DuckDuckGo, Qwant, and Startpage are the most widely used search engines that do not track your IP address, search history, or browser information. On the other side, if other factors, such as quick search results, or the search results based on the website's relevance to your search history, are more important, you can look at Bing or Yahoo! The choice is yours!
We think that you may also be interested in
Discord Bots
which is our previous post about
Software Support
.