Blogging started in 1994 with Justin Hall, who created the first blog on Links.net. Blogging is the act of communicating and sharing information chronologically about specific topics. In addition, a blogger or a group of bloggers can have their own website, or they can share their content on a third-party website where they will have little control over the website. Also, blogging has evolved so much in 2021, with bloggers giving a voice in their niche or industry, helping them to engage with their audience. Since it is very popular nowadays, amateur blogs are very common. However, they are not perfect.
Today, blogging is an essential tool for communication. For example, as a business, blogging makes your business searchable and competitive. In addition, the internet counts more than 570 million blogs on the web. Also, many people make a profit out of blogging. For this reason, some bloggers developed outstanding skills and became professional. On the other hand, writers who went into blogging for the first time are called amateur bloggers. Nevertheless, many writers commit so many mistakes when creating their blogs. This article will help you escape from amateur blogging mistakes.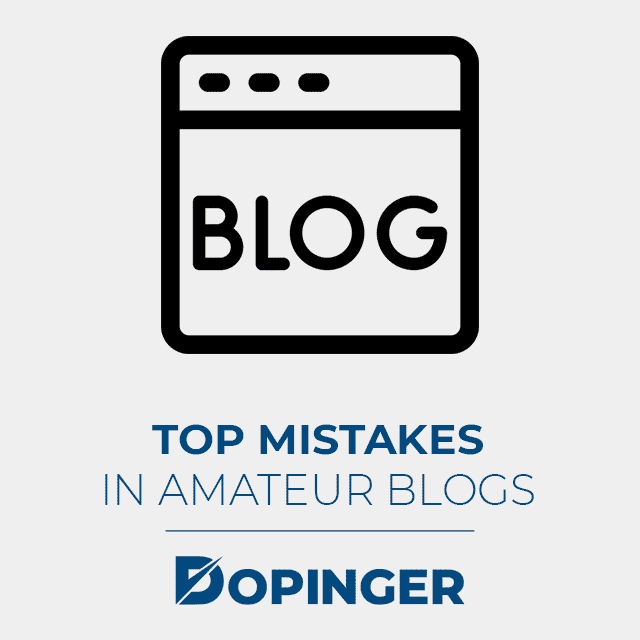 Top Mistakes in Amateur Blogs
I guess you are passionate about blogging, but you don't handle the task properly. Writing a blog is not only about writing. There is more than just writing. Below are some important mistakes that may help you to be more successful in blogging.
No Niche Specification
Specifying a niche is the first step into your blogging journey. The first thing that must come into your mind should be your niche. You have to question yourself about what you are deeply passionate about, something you will always crave to write for. For instance, if you are passionate about cosmetics and make-up, you could go for a beauty blog. If you love creating food recipes and cooking, you can create a cooking blog and share your recipes. Don't get in the trap of writing about several topics out of your niche just to get more audience. Instead, if you have an audience that loves what you do, be sure that they will always read new content on your blog.
Ignoring Your Audience
After selecting your niche now, it's time to question yourself, "for who will I write. " That is the question that has to be in your head. It is important to know who likes and reads what you offer. This will help you re-create similar content in order to maximize your work. For example, if you write about fairy tales, your audience will be made of kids. In that way, you know what to write and what not to write.
Copying People's Work
In blogging, one of the mistakes to avoid is copying somebody's work. Blogging demands the writer to be original and creative. If you copy someone's work, your audience will be bored because they probably found the same work elsewhere. Also, it is such a tiring job to always copy someone's work. For this reason, if you to a professional blogger, try to innovate with your personal skills.
Also, copy content has a very bad reputation in search engines, especially Google. Copying other's works just because they have high quality will not help your blog to be ranked as they do.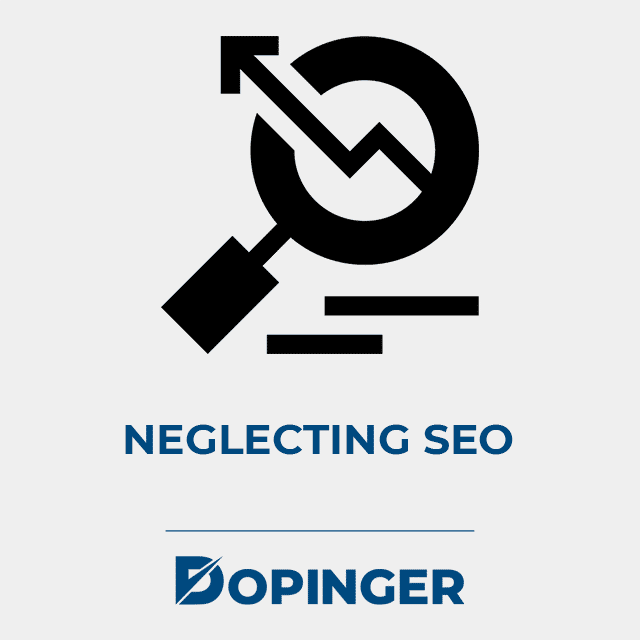 Neglecting Search Engine Optimization (SEO)
I guess you have heard about this term before when browsing digital marketing websites. Search engine optimization is the process of ranking your website and content on the top of search results using optimizing techniques such as keywords and tags. This is very important and has to be taken into consideration when beginning your blog's journey. SEO will rank your website on the top results, and this will be very beneficial to you because users will rather click on the top first websites rather than choosing the last figuring websites. Today there are so many tools that can help you generate keywords for your blogs. Platforms like google ads help you to generate keywords to optimize your content. Also, be careful when choosing a keyword; choose a keyword where the competition is highest. It is crucial for amateur blogs.
Time needed: 1 hour.
Here's how you can optimize your content : 
Include the primary keyword in your blog post title.

Especially, if you could write the primary keyword at the beginning of the title, it would be great in terms of SEO.

Use the keyword several times in your blog post, but do it in the most natural way.

If you do keyword cannibalization, it will not help your blog post to get ranked. In fact, it is the opposite, keyword cannibalization, or keyword stuffing affects SEO negatively.

Use the keyword in the subheadings.

Using your keyword in the subheadings tells the search engines that you are taking the topic very seriously and offering content in many ways possible.
Not Taking It Seriously
A blog can become a source of revenue, a point of information, or even a platform where everybody will be satisfied to read information. To wrap all those benefits, the writer should take his or her website blog seriously. For him to do so, he must follow the following tips.
Upload content consistently
Invest time and money into your blog
Set goals and follow them intensively
Low Blog Distribution
Writing great and original content is a plus to your blog, but writing without a huge audience is a failure. Low blog distribution is one of the biggest errors amateur bloggers commit. If you want your blog to reach a great number of people, you have to share it on social platforms like Facebook, Instagram, Snapchat, and even more. Nowadays, there are so many blogs out there you can't expect people to reach your blog magically. Share as much as possible your blog website to all your contacts and relatives to increase your chances of having a good and engaged audience.
Not Sharing Other Blogger's Content
Amateur bloggers always commit this kind of mistake. For you to become a professional in blogging, you have to share other blogger's content. For example, if you start sharing someone's content, he will probably make you a shout-out by so doing, increasing your visibility and audience. Hence, if you want to be a professional in blogging, this is a great tip.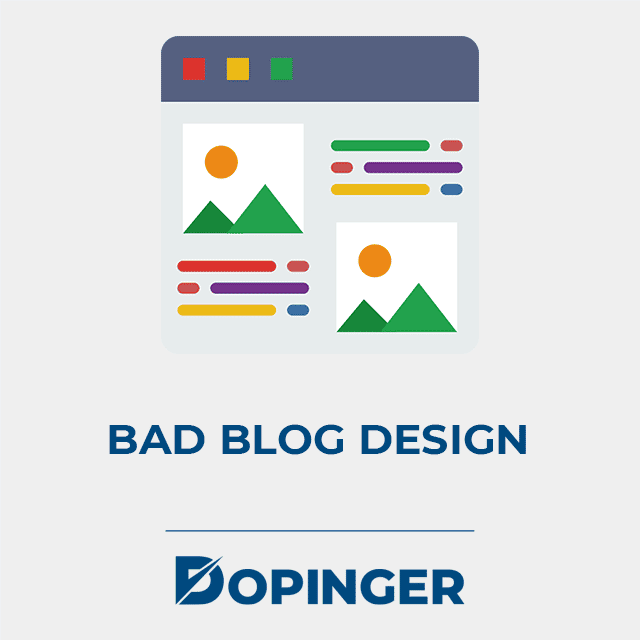 Bad Blog Design
When you go to a restaurant, you quickly notice the beauty and attractiveness of the restaurant. Likewise, a blog has to be well designed to attract your audience so that they will spend more time on your blog. These are little features but are non-negligible.
Not Self-Hosting Your Website Blog
When planning to create a blog, you have two options to create a domain (where your blog shall reside). Well, it can either be a third-party platform like Medium or blogger or create your own website. However, I will advise you to get your own website at your own URL instead of using a third-party platform simply because, with a third-party platform, you are not entirely the decision taker. With your own website, you can take control of everything, which is an advantage. Also, with your own website, people can easily remind your website's name and access it directly.
FAQs About the Mistakes in Amateur Blogs
Why do amateur bloggers fail?
Why do amateur bloggers fail? There are so many reasons for their failure but one of the most common mistakes is that they don't produce original and consistent content.
Is it a good decision to start your blog on a free website?
No, In the long run, it is a bad decision because you cannot have total control over your blog.
Can bloggers earn a living with blogging?
Yes, nowadays, many bloggers make a profit out of their blog because many companies and people usually ask for adverts. 
What is the best niche to select?
There is no best niche. Choose a niche you love and try to bring creative content without forgetting consistency. 
How often can I post on my blog?
Consistency is one of the greatest tips in blogging. Posting 4 times a week will provide great results for your blog. 
Mistakes in Amateur Blogs in Short
In conclusion, if you want to be distinct from other bloggers and achieve a promising career in blogging, you have to be aware of certain small mistakes, as mentioned above. These mistakes are sometimes neglected. Luckily, this article may help you make a difference, especially if you are writing amateur blogs.