When we purchase a product online, the first website we look at is undoubtedly Amazon. Since it is the world's largest and most popular marketplace. In this huge market, reviews play a critical role for both sellers and buyers. Some Amazon sellers may prefer to earn fake reviews to attract more customers' attention. However, in return, customers will be negatively affected, so they turn into nonloyal customers. To overcome such problems, there are lots of Amazon review checker tools out there. Today, we are going to introduce you to the top 5 tools you can use to check whether an Amazon review is genuine or not. Before starting, we would like to give you ten reasons why reviews on Amazon are so important. If you're ready, let's dive in.
Why Amazon Reviews Are Important
You may be wondering, 'Why are Amazon product reviews important?' or 'How do reviews affect my sales on the platform?' Let's try to answer your questions before talking about the best Amazon review checker tools.
Here are eight reasons why Amazon reviews are so important;
Potential customers who look at reviews have a lack of confidence to make a purchase. At this point, positive reviews provide social proof that shows that the product you sell is worth buying.
Most customers don't buy a product until they read some reviews, so customer feedback can help you create trust and a better shopping experience.
Potential customers who have not purchased a product may need detailed information, so reviews can help them. For example, they can understand whether the product is true-to-size or whether the item has good quality.
Sometimes, customers want to buy a specific product. However, something like the faster speed of delivery may be more important than the product itself. So, a review like 'Thanks for the fast shipping!' can help you increase your sales.
Reviews have a direct impact on your brand reputation. Based on the reviews you have, potential customers may turn into real customers or may not prefer your products at all.
Since the number of reviews is an important factor for Google, your SEO will be affected positively or negatively.
Customer feedback clearly indicates your target audience's needs and wants before selling a new product in this huge marketplace.
Since reviews reflect the thoughts and opinions of customers about a particular product, you can understand what type of product they prefer to purchase. So, when there is a need in your industry, you will have an opportunity to fill this gap.
Amazon Review Checker Tools
When purchasing a product, customers first check Amazon reviews written by customers who have previously purchased that product. So, they will be able to understand whether that product fulfills their wants and expectations. At this point, it is important to differentiate whether an Amazon review is real or fake. Well, how are you going to do this?
Amazon review checker tools are tools that allow you to distinguish fake reviews from real ones. As a seller on the platform, you should use these tools to avoid wasting your time and money.
Now, we are going to examine the five best tools that will help you differentiate between fake and unnatural Amazon reviews. Let's start with the most popular one: ReviewMeta.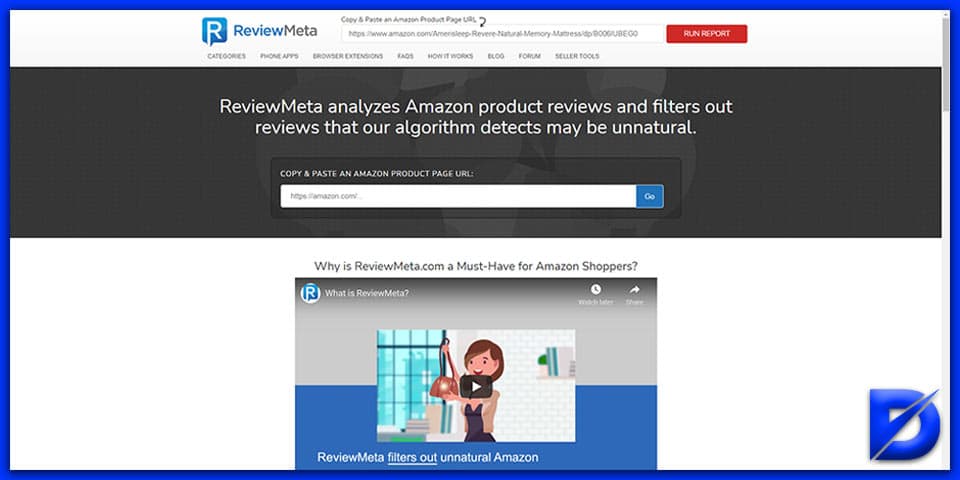 ReviewMeta
ReviewMeta is the number one review checker tool that uses a wide variety of tests to evaluate, identify, and remove fake, unnatural, or suspicious reviews. Its sophisticated algorithm scans hundreds and even thousands of reviews at one time and detects if there is something suspicious.
ReviewsMeta offers free phone apps available on the App Store and Google Play. Besides, it provides free browser extensions available in Google Chrome, Mozilla, Internet Explorer and Apple's Safari.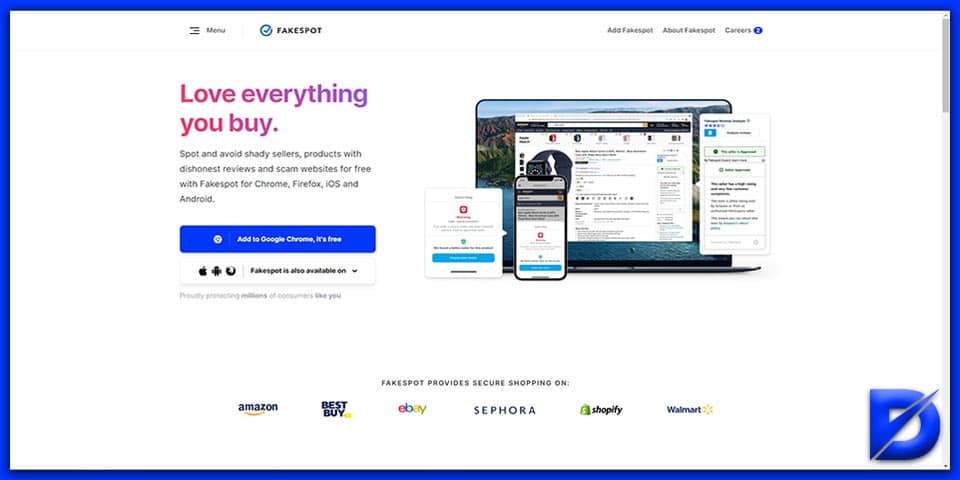 Fakespot
Fakespot is for shoppers but can also be useful for sellers. The tool is designed to help you spot fake reviews and inflated ratings, if any. It can sort and identify not only the fake and dishonest reviews but also the real and reliable ones. Besides, the tool lets you figure out whether a seller is approved or not.
Fakespot has a Google Chrome extension that allows you to use it instantly when necessary. Besides, it offers an app for iPhone and Android.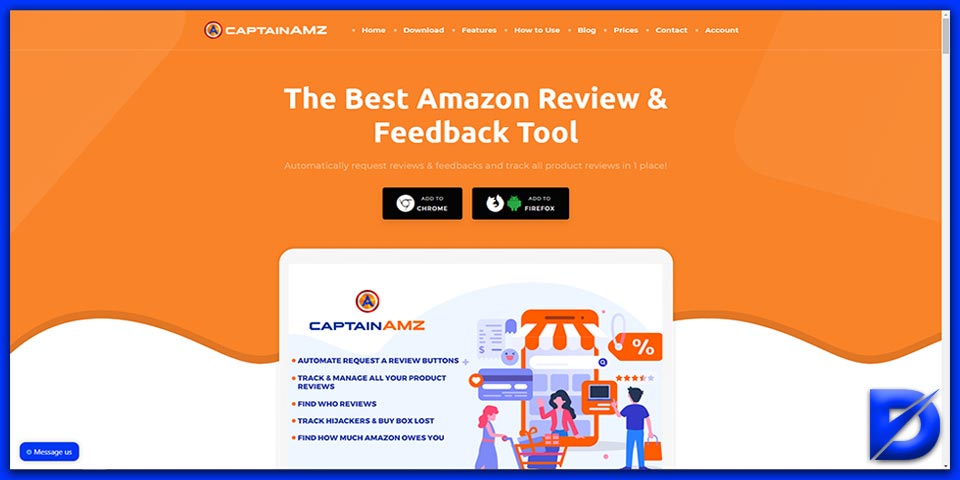 AMZ Review Tracker
AMZ Review Tracker is a good fake review spotter that filters out reviews that look unnatural or suspicious. The tool also lets you keep track of negative reviews to optimize your product or service and increase your productivity based on the negative feedback.
The best thing about AMZ Review Tracker is that it helps you track multiple ASINs at once to manage your reviews on them. Thus, you can grow your Amazon store and grab more people's attention.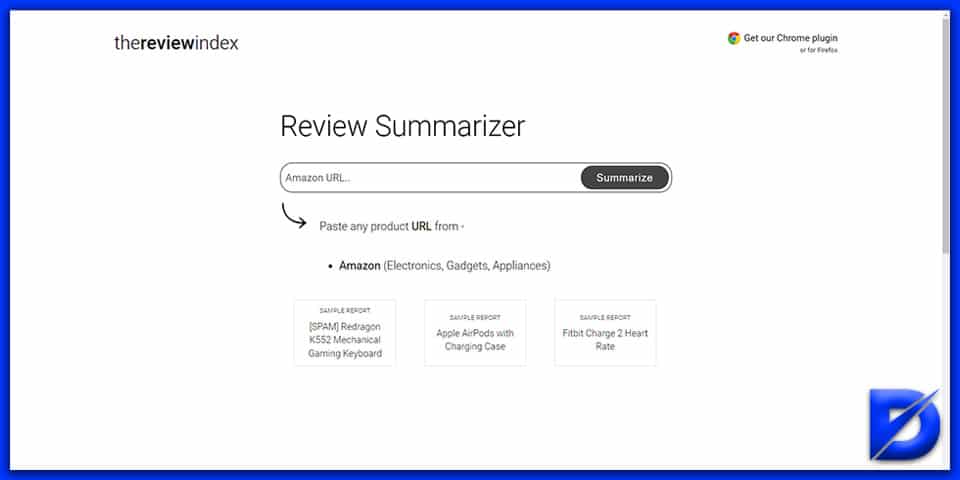 Review Index
Review Index is a good alternative that analyzes all your reviews and gives a score out of 10. The tool provides Review Summary that groups the reviews of a product by categories like old, new, and verified/unverified ones.
Review Index's Spam Test detects fake and suspicious reviews if new users write a large number of reviews in a short period.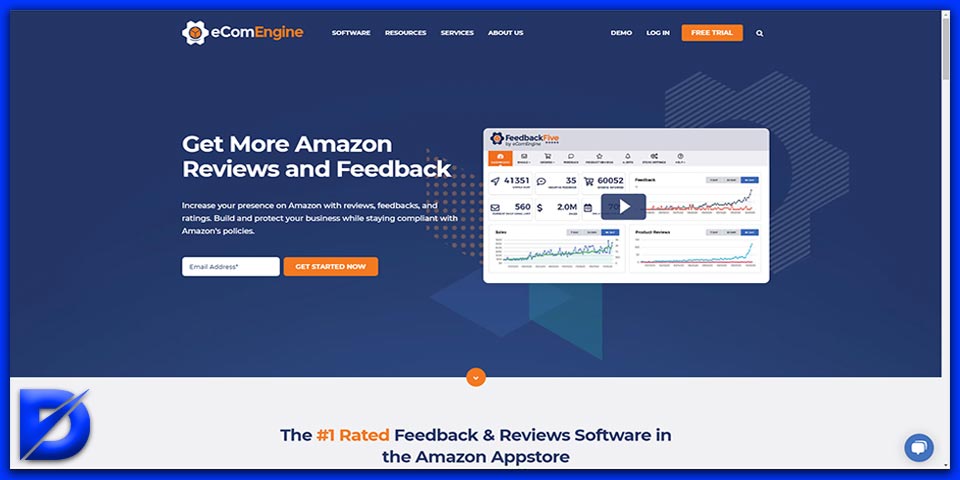 eConEngine's FeedbackFive
eConEngine's FeedbackFive is software designed to protect your business on Amazon against fake reviews and inflated ratings. The tool sorts all your reviews, feedback, and ratings in one place with detailed summaries.
eConEngine's FeedbackFive sends an email or text alerts when you get a review on the platform. So, you can take action immediately if you have an unhappy customer.
FAQs About Amazon Review Checkers
How do I check whether an Amazon customer's review is real or not?
There are a lot of review checker tools that let you know if a customer review is real or fake. These tools analyze, identify and remove fake or unnatural ones, if any.
What is the best free review checker tool?
In our guide, we've listed the best five tools; ReviewMeta, Fakespot, AMZ Review Tracker, Review Index, and eConEngine's FeedbackFive.
As a seller, why should I use an Amazon review checker tool?
You must differentiate the fake reviews from genuine reviews and remove them; otherwise, you will never be able to turn that potential customer into a real one. This is where the review checker tools come into play.
What are 'Verified Purchase' reviews on Amazon?
Verified Purchase on Amazon was introduced to get real Amazon reviews from real customers. When you purchase a product on the platform and write a review, a 'Verified Purchase' label will be shown at the top of your review.
Are Amazon review checker tools reliable?
Yes, most tools are safe to use, but most tools do not provide accurate information. So, you should prefer the tools listed above.
Our Final Thoughts on Amazon Review Checkers
As a customer, when we purchase a product on Amazon, we always want to read reviews from other customers who have previously bought that product. Since they indicate the success of a seller or a product, it is very important to grab more potential customers' attention, increase your profit, and have higher rankings in Amazon's search results. There are lauds of Amazon review checker tools out there. They will allow you to know whether a customer's review is fake or not, so you can spot the fake ones and eliminate them. In today's post, we've listed the top 5 tools you can use; ReviewMeta, Fakespot, AMZ Review Tracker, Review Index, and eConEngine's FeedbackFive. Choose one of these tools and start getting higher search results on Amazon.
We think that you may also be interested in
What Is a Shortcode?
which is our previous post about
WordPress
.