The Amazon Website was a site that didn't have a charm in the early 2000s. It was good for search engines but didn't find people attractive to travel. The priority of the change was to be proportionate to the smile in the logo, to turn the finder and the finder into a receiver. The best form of availability is hardcore keyword research. Amazon is the ideal address for sellers to open their products to the global market and meet with a wide audience in the modern world, which evolves into one-click shopping. Did you know that Amazon also needs an algorithmic SEO approach, and for the success of Amazon Marketing, you need to optimize the original search engine to this platform? In this article, we'll be talking about Amazon SEO and how to rank high for Amazon searches.
Amazon SEO
Amazon SEO is in-store search engine optimization in Amazon to extract your products on the first pages and first places. So we're talking about the product search section that's available to the user on the Amazon website. As for how you can do Amazon SEO, we can say that you can do it according to its dynamics and algorithms within this platform. Also, the sub-breakdowns in strategies will vary depending on the dynamics of the region or country you are targeting. Besides, statistics show that 90% of customers reached the products by clicking on the in-site search, and nearly 10% of them reached the products they were looking for by clicking on product category pages. Therefore, SEO studies for Amazon are very important in increasing our sales and achieving the success we desire.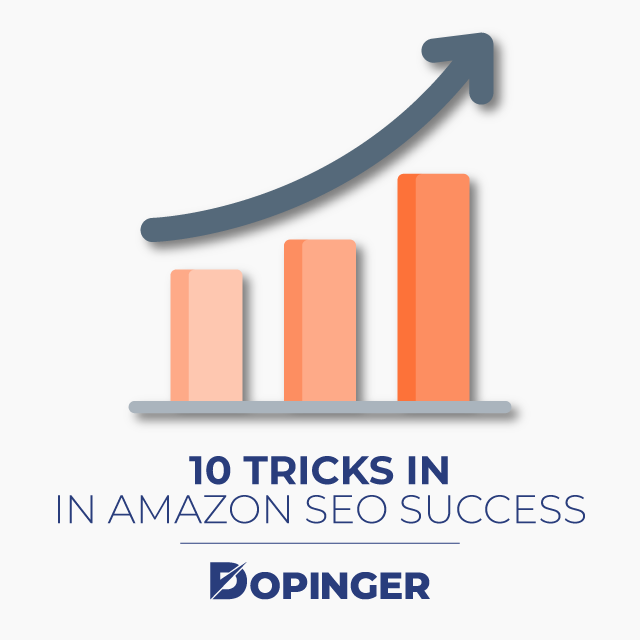 10 Tricks in Amazon SEO Success
Here are 10 tricks to get successful in Amazon. Pay attention to these tricks if you are selling on Amazon.
1-Title
In the early 2010s, headlines were shortened on the Amazon Website. We've seen clearer and targeted titles.
Titles are the most important – you must start with the main keyword.
You should not use a word more than one word in the title.
The maximum number of characters in the title should not exceed 200, but it should not be too short.
You must add your brand's name to the title end.
3 words that are likely to be searched must pass in the keyword title.
You should emphasize the most important features that will make the product attractive in a way that customers can choose. "Waterproof," "Unbreakable," and "Stain-Free" can be examples.
Keywords
Google Ads Keywords Planner for these – Google Keyword Planner provides free service for you. You can also use Keyword Tool IO, Merchant Words, Sonar Tool, and Sellic. You can reach keywords, but you need to use paid versions of these tools to see the search volumes. Here, Merchant Words stands out for its economic presence, the ability to obtain data based on the country you sell. When you receive by country, you don't have to pay a high price for global data you don't need.
Make sure to use the brand name in the title. If anyone wants the brand, you can catch them. To create customer loyalty, it is necessary to create customer awareness. For this reason, brand awareness is important at this point.
The slashes we're going to use between will not matter. In 3 keywords, stunning mottos related to both the product and product that users will look for should be brought to the fore. If you sell the product as a value prop or a team, it will be useful to specify them.
You should stay away from clichéd words, and your writing must be by grammar and spelling rules.
Amazon provides a guide for you at this point.
2- Price
At this point, it may be tempting to have the idea of selling a product that is $300 on the market for $90, but $10 makes customers suspicious, and you should pay particular attention to that. You need to review your competitors well on the price axis and update your price policy accordingly. Otherwise, you will fail to compete with the price, which is the most important parameter for the consumer. You will also benefit from using promotions or coupons to attract attention to gain customers.
3- Photos
Amazon only allows you to put 7 photos on the photo.
Choose one main photo.
Your product must fill 85% of the frame.
Draw detailed properties in the white background and make it more clear. Remember, since your customer is not there at the time, you need to use effective and live photos. There must be photos that make you feel like using the product about real life, and some photos may include technical details or happy customer comments in the picture frame.
Let's not forget that the main thing about selling the product is the benefit and happiness that people will bring to life.
If you think the possible negative situation in sales according to the product's sales course is due to the photo, you can optimize the photo by changing photos or photos and testing a/b.
4- Bullets
The first questions that come to mind when examining a product are:
Why should I take it?
What's good for me?
What will this product add to my life?
How is it different from other similar products?
Is it worth spending my money on?
When we look at these questions, it was observed that people shop according to 8 basic human and biological desires:
Survival, long life
Eating, drinking and enjoying it
Getting rid of something dangerous or frightening
Reproduction
Comfort in life
Being superior to others
The goodness of the happiness of family and loved ones
Social acceptance (For this, we buy perfume for hundreds of dollars so that it can be accepted in society!).
The truth is, this is the thing. We have to understand the consumer's 8 basic desires, create a marketing strategy by empathy for our audience, and serve our product in a meaningful, qualified manner. To do this, you should type the most important and crucial features of the product in bullet points. The feature, size, use, durability (waterproof, CE Certified, healthy, health-free) can be an example.
5- Detailed Description
The articles should be in HTML format, not side-by-side in paragraphs, but in order for the item to read the item sub-toe and the user can read comfortably without getting bored. If you don't have HTML information, you can see what you need by searching for free HTML editors from Google or with the free HTML editor – free HTML converter that you'll find on amzdatastudio.com.
You should write all the features of the product in detail in the description section.
You should make a keyword list and type these keywords without spamming (without repeating them) in the description section.
In this area, it is forbidden to use the name of competitors and also to pass the names of the rival brand and is the reason for the suspend.
The format must be smooth.
The word "because" has always been persuasive, and you should always explain the reasons.
It is better to type the word "value" instead of "price".
EBC (Enhanced Brand Content) is also one of amazon's features when listing ads.
The description part should not exceed a maximum of 2,000 bytes. Let's not confuse it with character count. You can measure the byte value of this field using an Amazon byte checker. If you pass byte, you are already receiving a red alert in the editor, and you cannot save your content anyway.
6- Search Terms
The title can be mottos and every word in the description. Other than that, it is useful to put every word that may be relevant, but you should avoid the introduction of rival names. Using opponent's names will result in you being fined, and your rankings fall hard. It will take a long time to recover from this situation. Acronyms are very important in terms, and you must use them.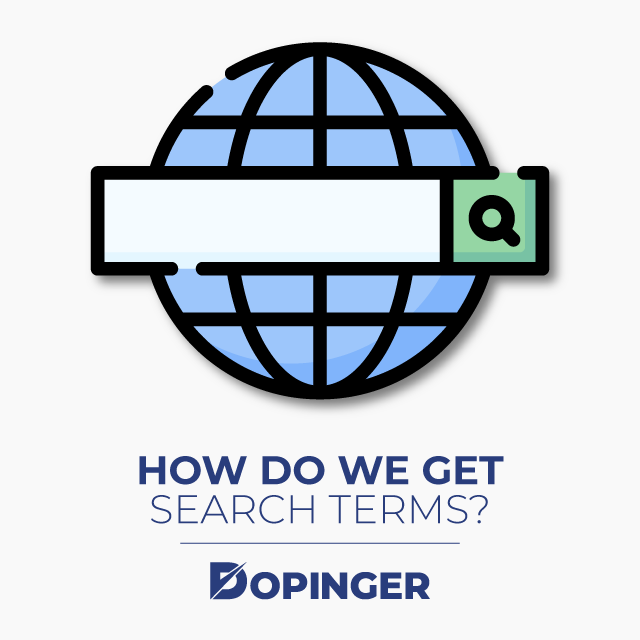 How Do We Get Search Terms?
a) Search suggestions that come out automatically when you start typing in an Amazon search bar.
b) Keywords used in the title of competitors in the top 10 results from keyword searching.
c) The keywords that customers are looking for in Amazon Advertising Reports (Customer Search Terms) are for a little more professionals, not for beginners from scratch if you're using automated or manual Amazon PPC Ads.
d) Collect all keyword results from the "keywordtools.io," "merhantwords.com," "sellics.com," "sonar-tool.com" tools in a pool, and eliminate the repeated ones. This will give you a comprehensive list of keywords.
e) We upload this keyword list to the Frankenstein Tool on the "helium10.com" site and give the "Process" command. Tool sifts the words that are double and gives us a list of them that make it simple. We're downloading this list to 250 bytes to add it to Search Terms. That's it!
f) If your product is appealing to (men, women, children) from Target Audience, you should choose from it.
7- Platinium Keywords – Other KW
These keywords don't open to all sellers, and Amazon manually opens it. You can put every word that might be conceivable and relevant. Amazon SEO algorithm is not an essential requirement compared to A9.
8- Category Selection
The most accurate category means sales. Find 15 brands that sell that product. It's all the right category, whatever they chose. If earnings in that category are low, you should try to make a difference. If other companies have chosen different categories, you can try to be in the category of the highest earner or sell your product in a category that lies mostly in your mind.
9- PPC Keywords (Pay Per Click Keywords)
A service that you can use when opening ads on Amazon. He suggests words that will be good to pass in your title.
Examines what people are looking for your product write.
PPC ads are divided into two: Auto and Manual. You have to open both.
In auto ads, you should add keywords with low Acos to manual ads.
After you apply bid values in PPC ads, you need to check whether ads appear. With continuous manual tracking, you still need to manually increase and lower ad offers and track the page sort position. You can go to Acos rates to increase or decrease ad offers. For example, those with low Acos can raise bid values, lower bid values for high rates of acos, or pause that word. Your ad will take an average of 2-4 days to sit.
10- Fulfillment
Our final item is to get the product back to the buyer.
For this reason, Amazon didn't stop again; they thought of you and created a shipping service within itself. The best and most reliable of customers and company owners is to use Amazon. This allows you to easily move the products that you want to sell on Amazon and reach the buyer.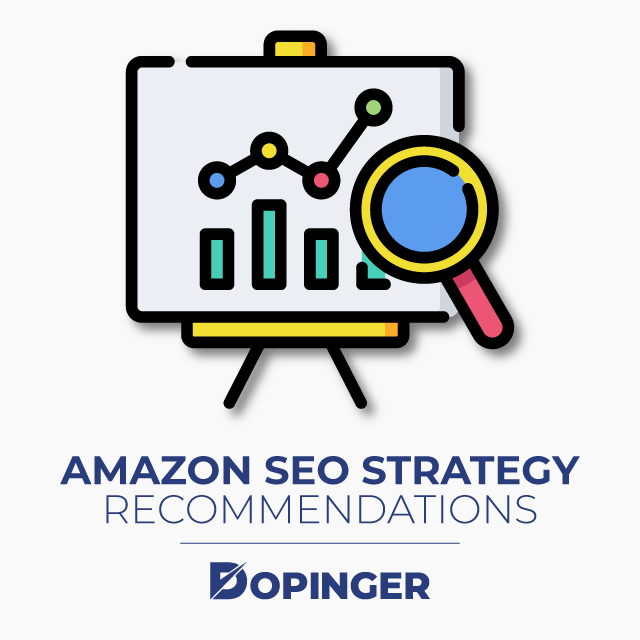 Amazon SEO Strategy Recommendations
Key elements of increasing traffic and sales to your Amazon page:
Qualified keyword research and selection
Use paid tools that offer competitor, product, category, and keyword-based numerical data.
You can check through MarketHustl if your keywords are indexed on your product.
FAQs
How do you get your first rank on Amazon?
Make sure you put all relevant details in your title, putting the name of the product first. To avoid overstuffing your titles, which means you have all your keywords, but it is not appealing to the human eye. Amazon recommends including in your title: Product.
What is Best Seller Rank?
Amazon Best Sellers Rank or BSR is a rank given to Amazon products based on the product's orders compared to other products in the same category within a given amount of time. The Amazon BSR of a product can be found in the product description section.
Is Amazon FBA worth in 2020?
Yes, Amazon FBA will still be profitable in 2020. It is been profitable for many years now, and Amazon FBA, as a whole, is likely to remain profitable for many years. Today, Amazon has over 12 million products and 300 million users.
Conclusion
In our article, we have prepared a guide article about Amazon SEO. Seo and Amazon Marketing strategy must be based on a loop algorithm that is constantly updated. You need to read data correctly, rely on numbers, rely on math, and take a rational approach. The LSI (Latent Semantic Indexing) approach, on the other hand, applies to Amazon SEO. The more conscious you make the conscious effort to find possible keywords and phrases that users can search for your product, the more you can be sure you'll find it worth it.
If you like this article, please check out our other articles about SEO. Dopinger has a lot of SEO related content that you can look up to; such as the importance of social media for SEO.