Did you know that you can sign documents without having to pen or paper or face to face interview? You can sign your documents anywhere, without having to come in front of you with the help of apps for electronic signatures.
An electronic signature can be used instead of a wet signature, can be added to electronic data, consists of different letters, characters, and symbols, and its other name is digital signature.
Technology offers us many electronic signature applications that we can use. Let's take a look at these applications that will save us time.
Apps for Electronic Signatures
Since electronic signatures are getting pretty common, let's take a look at the 10 best apps we have gathered for you.
1. SignEasy
SignEasy is a cloud-based application compatible with Android and iOs. The interface has been simplified for users. You can use it on your tablets, laptops, or mobile phones. Since it can work with Google Drive, Gmail, Zoho CRM, Dropbox, and Evernote, you can sign your documents without leaving the application you are working with. In addition, SignEasy was chosen as the Best Business Application by Apple.
You can also allow other people (customers, partners) to sign documents with the SignEasy application.
Signing documents through the SignEasy app is completely legal and safe. Contents are secured with authentication procedures, and documents can only be used by persons authorized by the administrator. You can always follow the status of the document you sent. The app will notify you whether the recipients have signed the document or not. It is also possible to send reminders to recipients indicating what they need to sign.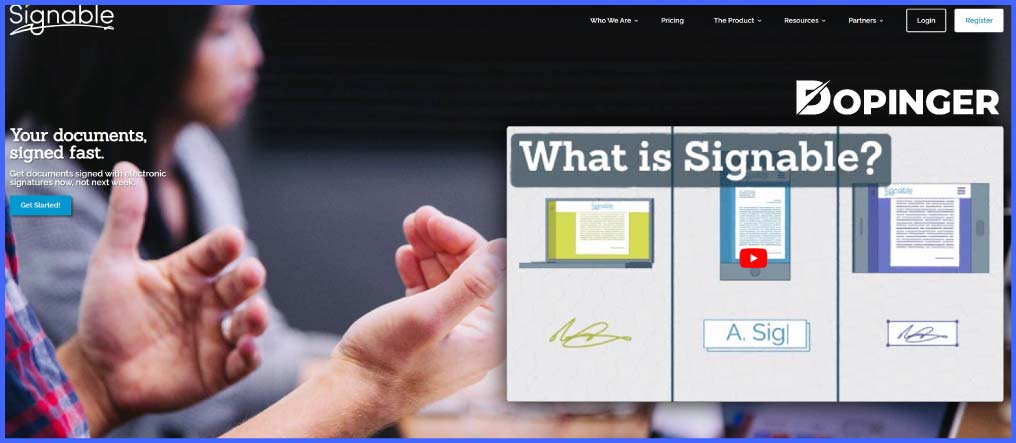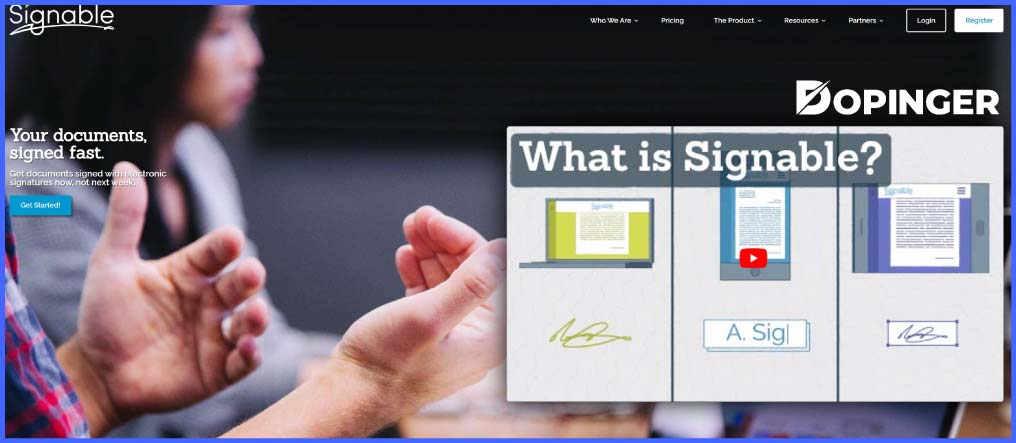 2. Signable
Signable is an iOS and Android compatible application. You can protect your documents by creating a password. It is possible to send automatic reminders or set an automatic envelope expiry date for your document.
You can see all the movements of the document you sent simultaneously! When the recipient opens, signs, and sends the document, you can be instantly notified of all of them.
When you enter Signable's website, you will find a video tutorial explaining how to use it. They also have a dictionary for common words in Signable! You can add your own designed logo to your signing page.
3. PandaDoc
Since PandaDoc is also an app, you can sign your documents wherever you have internet access. After logging into the application, you can check your documents, send notifications to request a signature, and get information about the status of your documents simultaneously. PandaDoc application works integrated with CRM, ERP, Google Services, payment systems, and Dropbox. You can download and configure almost any file type.
4. Adobe Sign
Adobe Sign is a cloud-based application compatible with Android and iOS. You can use Adobe Sign with a browser or mobile device. It is one of the pioneers of electronic signing. You can use the ability to access your documents wherever you are. You can easily request a signature from other people, sign documents, and follow the whole process simultaneously. Some of its benefits are:
Supports many applications such as Microsoft, Workday, Salesforce.
Can be integrated into the applications you are using.
Has both electronic signature and digital signature options.
Has a high level of security and is completely legal. Also free trial for 14 days is available.
5. SignNow
SignNow is a cloud-based application suitable for both iOS and Android devices. You can download a document from your device and sign it with a single click. Its simple interface facilitates the user experience. You can do mass signatures and in-person signing.
SignNow includes a proprietary API and has 20 million users. It includes features such as templates, flexible signing and document storage, authentication. You can ask recipients to add additional information and send reminders for documents that are not yet signed.
6. RightSignature
RightSignature is also compatible with iOS or Android devices like other apps. It offers various APIs and various packages for users. This way, you can load, format, and send documents very quickly.
Each document is secured with full control, biometric data capture, and 26-bit encryption. The legal validity of the documents you sign using paper and pen is as valid as the documents you sign using this application.
7. KeepSolid Sign
KeepSolid Sign is a cloud-based electronic signature application compatible with iOS and Android. With this app, you can fill, send, and sign documents anywhere, anytime, even offline. You can access and manage your documents, create templates, and also collect signatures from other users. With the signature creation feature of the application, you can draw and import your signature. There is also a free 14-day trial of KeepSolid Sign available!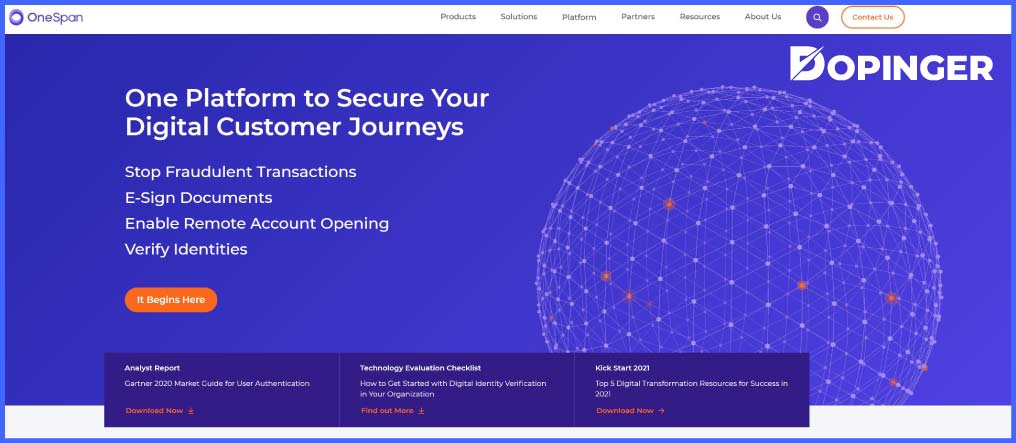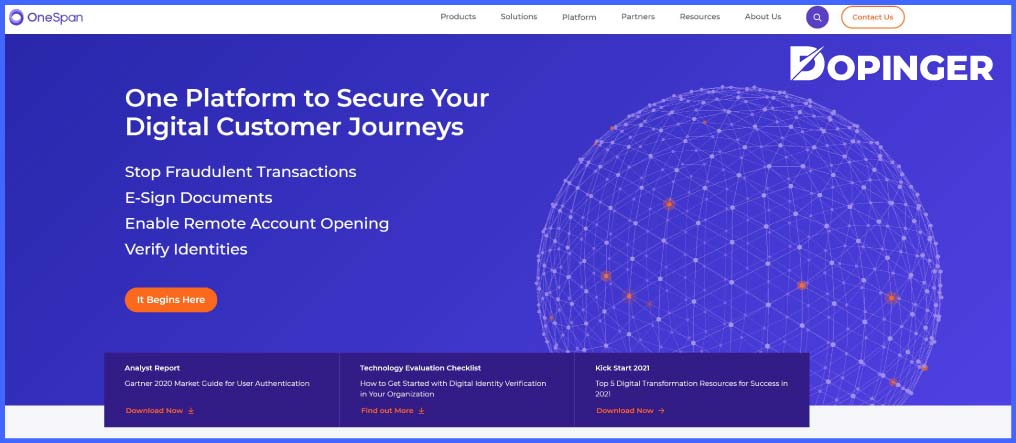 8. OneSpan
OneSpan is an iOS and Android compatible application. With OneSpan, you can upload documents, sign multiple signatures, and view the collected signatures together. You can have your documents signed and ready within minutes. It has extensive auditing capability, and details of the actions of the signatories during the signing process can be accessed. You can also protect your signed documents with a password. It can be integrated with various software. OneSpan takes security very seriously, and sharing sensitive data is completely safe.
9. DocuSign
DocuSign is an application that is compatible with iOS and Android and is very easy to use. Security is extremely high, so you can send and sign documents securely from any device. It saves you time by halving your work time through most of its automatic features. Since it has features that you can use offline, you can work via DocuSign in places where you do not have internet access. You can track your document's movements during the signing process and send reminders to people. You can also add custom fields to your document other than standard fields such as signature or date.
DocuSign supports 43 languages. You can integrate DocuSign with the systems you use. It uses the strongest data encryption technologies.
10. GetAccept
GetAccept, like other apps, is an app with iOS and Android support. Through the document analysis feature, you can simultaneously track the status of the documents you send and see in which department the recipients spend the most time. You can archive documents. GetAccept also has a live chat feature.
FAQS on the Apps for Electronic Signatures
Are electronic signatures legally binding?
Electronic signatures carry the same legality as a paper document with a pen and ink signature.
Why should I use an electronic signature?
First of all, they are safer than traditional signatures. They can do everything that traditional signatures do. And the most important thing is, it is faster! You can save your time and do other works you have to do.
Are electronic signatures safe?
Electronic signatures can be safer than a hand-written signature because they are authenticated by a trusted third party.
What can I do offline in KeepSolid Sign?
You can access documents, fill out documents, and prepare to send your documents to other users.
Can I sign the same document multiple times on SignEasy?
You can sign a document as much as you want.
What Have We Learned
In this article, we talked about what an electronic signature is. It is as legal as a paper and pen signature, the legal validity of electronic signature applications, and the best 10 applications for electronic signature. We hope we could help you.
If you liked this article, you may also like our article about internet based business ideas, where you can use your electronic signature.