When you set up Firefox again on your computer, you may have noticed how simple it is, and somehow unused. That's why we add our Firefox bookmarks first and reinstall the theme we use. We actually notice a huge lack of Firefox plug-ins when we think we have completed a Firefox installation that is more useful and responds better to our habits. So the subject of this article will be the best Firefox SEO plug-ins that experts use in SEO applications among the thousands of plug-ins that experts have developed for very different purposes.
Web Browsers
Since the first day they existed, web browsers have made great progress. Mosaic and the like of the internet browser since the first internet browser have come and gone very different software. Examples of the major web browsers that everyone is currently using are Firefox, Google Chrome, Internet Explorer, Safari, and Opera. Among these browsers, Mozilla Firefox, produced by Mozilla, soon managed to become one of the most used web browsers in the world as a successful alternative to Internet Explorer.
Reasons why Firefox succeeds in such a short time:
Since its birth was born in 1998, he has not given up on his principles.
Development of a global community that works, uses, and feedbacks on this organization in harmony.
Being a non-profit organization.
Open source code.
Firefox Customization plug-ins.
If you also want to use the Firefox web browser, you must customize it any way you want. You can do this by changing the theme. We must support this visual change with functional changes. Therefore, it is important that we install plug-ins that are suitable for our use, facilitate our internet usage, and customize our internet usage. Designed as modular plug-ins, the Firefox web browser makes it a software that better response to our requests. We can call it Firefox plug-ins in some kind of modified tools that we apply to it. Firefox themes, Firefox plug-ins, and personal Firefox are tools for us to customize our web browser.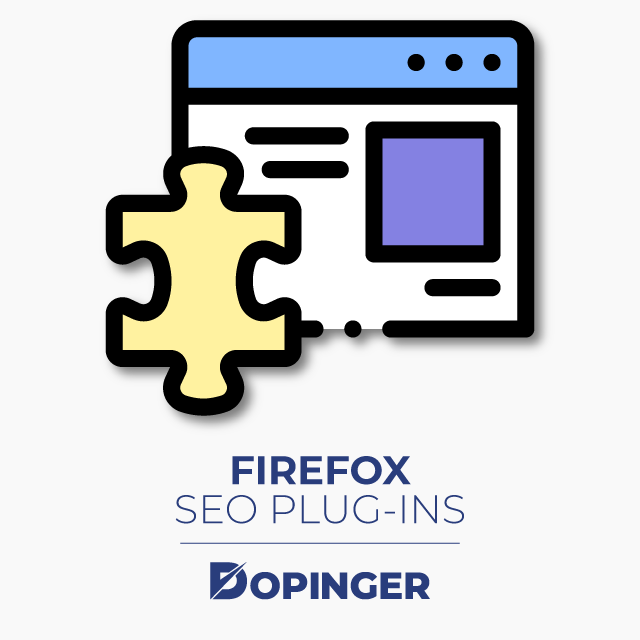 Firefox SEO Plug-Ins
SEO plug-ins for Firefox will provide us with great conveniences in SEO applications when using Firefox. You can do many of the programs you can buy for a fee with Firefox SEO plug-ins developed by developers and users around the world. Surf the internet and use SEO-related apps and tools instantly. Shall we talk about the characteristics and actions of Firefox SEO plug-ins in general?
PR: A value that measures the values of webpages (Google PageRank).
Age: Registration time that is related to the age of sites and indicating its obsolescing.
Links: Approximate calculation of all incoming links to sites.
del.icio.us: The value that shows how much your web site is amusing on del.icio.us.
Technorati: Approximately total link account from blogs to sites
Alexa: Web site ranking depending on web site traffic. It's an important criterion.
Cached: (Google site) Now it's almost index and the site search on Google because google comes to mind the first when it comes to the hit.
dir.yahoo.com: Controls listings in the Yahoo! directory.
WHOIs: Easy access to whois information on any website.
Keywords: Keyword analysis.
Firefox SEO plug-ins typically perform them and similar operations. Just at hand, they're comfortable accessible, making Firefox SEO plug-ins useful tools. Now let's talk about Firefox SEO plug-ins.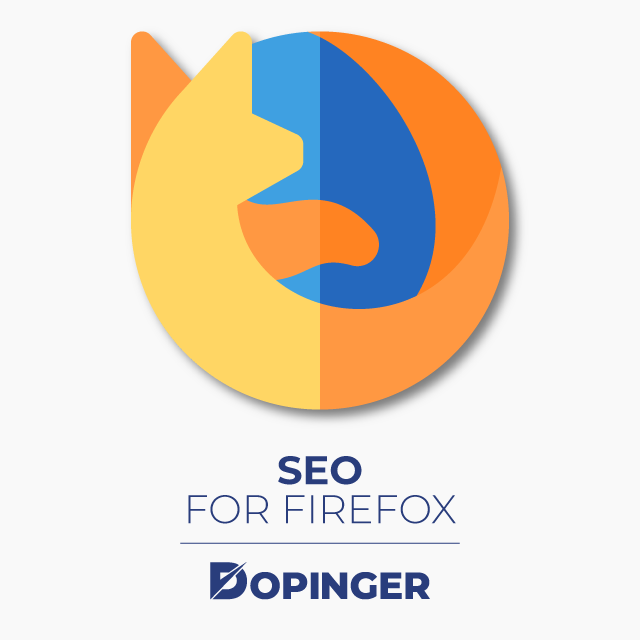 SEO for Firefox
An important Firefox SEO plug-in. This plug-in loads important metrics and values when your search shows PageRank, backlink number, Domain age, and Alexa orders on Firefox.
The SEO for Firefox plug-in contains a feature we can call SEO X-Ray, which gives you a variety of details about the page you are browsing. Thanks to this feature, you can easily see the links, meta descriptions, and meta titles that come in and out for a page.
Another important feature of this plug-in is that it automatically marks no-follow links. You can keep this open all the time. This feature is useful if you are looking for a page to comment on both backlinks. It also allows you to see if there is any vulnerability on your own site. This plug-in is among the best Firefox SEO plug-ins.
Search Status
The beauty of this add-on is that you can use it on the toolbar when you need it. You can access many useful SEO tools and tools to inform you at any time. "Whois" is one of the tools you can use very often in showing keyword density and robots.txt vision features. In addition, the ability to show other domains on this IP is one of the tools that you can frequently refer to and review competitors.
Rank Checker
This tool is an easy-to-use tool to quickly access and use, although there are tools that you can query the ranking that you can find more useful on the internet. When you learn to read the results and get used to it, it will be very useful for you and will be a feature that you will constantly apply to. "I wonder if the SEO company I'm using is hiding and using my data" is a tool that will save you from the concern and gain your confidence.
SEO Quake
We can say that this tool has a slightly more featured and comprehensive SEO for Firefox plug-in. This tool shows you the same data and may also show data on the page you are browsing. We don't recommend using these two plug-ins at the same time. Seo for Firefox plug-in is enough plug-in. Because the vehicle sends a lot of requests, it's much more likely to enter the filter. Pr, Alexa, Google, Bing, Alexa, such as values, measurement results combined with images, slowing down the presentation time of this add-on, and is actually not very necessary.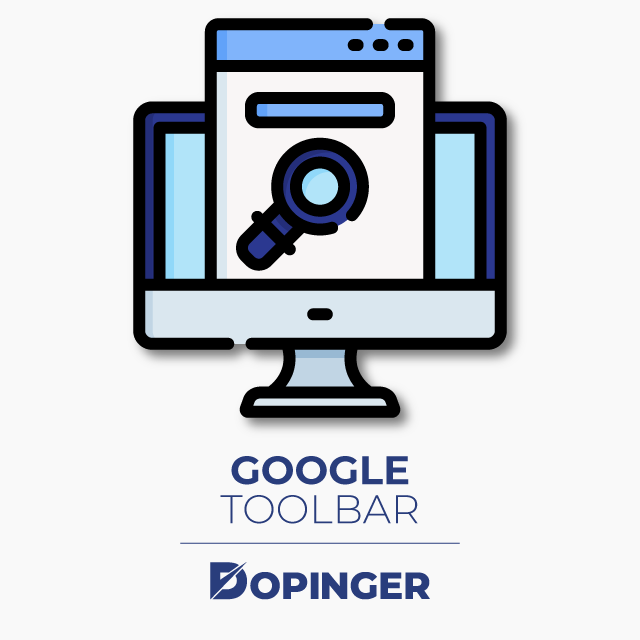 Google Toolbar
Google toolbar does not give you a very special privilege if you are using the add-ons mentioned above. But even if you're using the search area in Firefox, why not use more features?
This plug-in features easy sharing and mailing a page on different social media sites, as well as the terms you're looking for highlight feature. It is also worth installing and using this plug-in.
User-Agent Switcher
Because this plug-in is very useful, you can set up the Google spider as User Agent when you need the app. This gives you a plus: You've seen a description or Google search result from description and information that's not presented to you. When you change user agents, you can also see and receive content that Google bots can see. You can get the information you need from a page that isn't accessible to you but is open to Google bots.
Firebug
Although we can't specifically say this is an SEO plug-in, Firebug is a very useful and useful plug-in. Their uses are useful for SEO. You should definitely use the Firebug Firefox plug-in, which makes it very easy to review, correct, and control the code of a page.
This plug-in is a very useful tool for you to change and try online code without the need for Dreamweaver and FTP tools. A true SEO expert can understand the depths of HTML, javascript, and CSS and easily navigate through its geniuses. Firebug allows you to do this very easily. You can make experimental changes to the HTML, js, and CSS codes of pages and view them online. You can use this to predict changes if you want to weigh on a page value (such as h2, h3 tags). This makes it easier to get a user-friendly view. Firebug SEO experts should have a Firefox SEO plug-in.
Web Developer
Although Web Developer is a popular tool that contains many code developers' needs and is easy to use, Firebug has been a Firefox SEO plug-in that everyone prefers much more. This plug-in is a successful add-on that will make it easier for a software man and use it online while developing a web page.
Live HTTP Headers
With this Firefox SEO plug-in, you can review the exchange of data between you and the website. Although it is a bit technical tool, you can see and review the redirects with this Firefox SEO plug-in. It's worth installing this plug-in, even though you don't need it very often. With this plug-in, reviewing the inputs and outputs on a web page will give you great advantages when examining both your own sites and your competitors.
Google Global
If you want to see how the ranking of search results for a keyword is in a specific country, you can use this add-on. Most of the time, when you want to do a global search, Google can show a particularly stubborn local result for a web browser. With this add-on, you can change it and do any search reviews of your/That's how you can produce solutions to stubborn Google local search.
KGen
The KGen Firefox SEO plug-in will show you the keyword and word densities that users use the most for that page when you visit a webpage. It does this beautifully within your web browser. Search Status keyword density tool can do this very well. So if you're thinking of installing that add-on, you may not choose it.
Flag Fox
Although it is not a complete SEO plug-in again, you can see where the servers of the sites you visit are.
Yslow
YSlow analyzes webpages and tells you why they're slow based on Yahoo! rules created for high-performance sites. You can use this add-on to analyze your sites or to review it if there is a heavy code that slows down the installation of your site. As you can see from the name YSlow, which needs a Firebug plug-in, it allows you to answer the question "Why Slow?" more easily and produce solutions.
FAQs
Are shortcodes bad for SEO?
The idea that shortcodes are wrong with SEO is a complete myth. The truth is that search engines can only see what is within the shortcode rather than the whole shortcode itself. So, the only real SEO problem that arises from the use of shortcodes is that they often cause some meta description issues.
Why is Elementor so Slow?
Elementor claims the most popular causes for a sluggish WordPress platform are servers, internet, external scripts (e.g., Google Fonts), templates, no CDN, and the use of a weak cache feature. They don't go into much detail, though, in mentioning step-by-step instructions.
What is Yoast SEO plug-in?
Yoast SEO is one of the most common WordPress plug-ins in the world and it's easy to understand why. Yoast makes it easy for you to do things like control titles and meta descriptions, set your target keywords, and track how often you use them, manage site maps, and more.
Conclusion
We wanted this article to be a guide for you to find the best Firefox Seo plug-ins. Although Firefox is just a web browser in itself, it can become a very successful and useful SEO tool with plug-ins that you can install. By examining Firefox plug-ins, these add-ons that you can install in a very short time will make your SEO work very easy and save you time in your applications. With Firefox SEO plug-ins, you'll be able to get an app that works on Windows, Mac, Linux, developed by software developers and users around the world, responds to your requests and your specific requests, and can use it in your SEO work.
If you like this article, please check out our other articles about SEO as well. You may be interested in the 10 best WordPress plugins for your site.