SEO is the best way to rank your website higher in Google search results. However, personal efforts are not always enough to achieve this. Have you ever done researches to improve your website in terms of SEO before? If you've done that kind of research, you know that free SEO tools come to the aid of website owners. In this context, there are many SEO tools that you can use on the internet. Some of these are free, and some are not. At the same time, it is not possible to get the same performance and successful results from all of them. So, how do you know which SEO tool will be most beneficial for you? If you have this kind of question in your mind too, don't worry. We have prepared a very comprehensive list that can help you with this.
Best Free SEO Tools List
If you've done a little research on SEO before, you would know that SEO studies have a wide variety of categories. So, in order not to create confusion, we have prepared this long list within the scope of these categories. In this context, the best free SEO tools that we will explain will be in the following categories, respectively.
Dopinger SEO Tools
On-Page SEO Tools
Off-Page SEO Tools
Local SEO Tools
Technical SEO Tools
Keyword Research Tools
Rank Tracking Tools
Link Building Tools
Analytics Tools
So, let's start our list without wasting any time.
Dopinger SEO Tools
Before we jump into the rest of the list, let me tell you about our own collection of free SEO tools. Dopinger SEO Tools consist of many different and specialized SEO tools. By simply pasting a domain or an URL, you can get a comprehensive analysis. Remind you, everything's free and you don't even have to open an account unless you want to save your project or create reports. Here's a list of what Dopinger SEO Tools offer;
Keywords in TOP Finder
Best Pages Finder
Competitor Analysis
Page Uniqueness Checker
Website Uniqueness Checker
Webpage Analyzer
Page Speed Analyzer
SEO Report Options
On-Page SEO Tools
On-Page SEO is the study of optimizing each of the pages on your website, down to the finest detail. These studies aim to equip each page on your website with SEO-compatible content. These studies analyze your website on the basis of sector, target audience, and keywords. As a result of this analysis, it aims to optimize your website in these aspects. Thus, On-Page SEO studies increase your website's organic traffic. It also allows your website to rank higher in search engine results. Thus, as a result of On-Page studies, your website will have better quality and optimized codes. With such a website, the number of your customers and your business potential will increase. Have you ever done On-Page SEO studies for your website before? If your answer is yes, you must have gotten help from several On-Page SEO tools in this regard. So, let's take a look at these free SEO tools.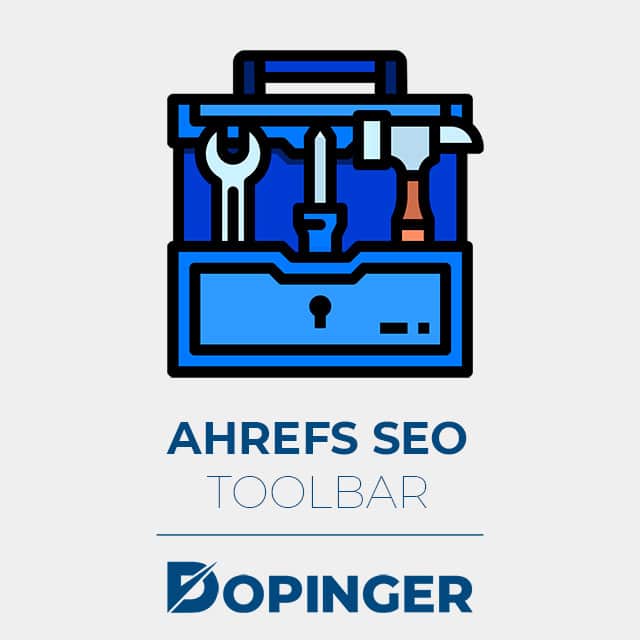 Ahrefs SEO Toolbar
This tool is a free On-Page SEO extension for Firefox and Google Chrome. It is a free SEO tool that focuses on search results and On-Page analysis. Ahrefs SEO Toolbar is an ideal choice for those who want to examine their link profile. It is also a very useful tool to review your social media performance. So, what free features does this useful tool give you?
First of all, it provides you a very comprehensive On-Page SEO Report. Ahrefs SEO Toolbar examines every page on your website in terms of On-Page SEO elements. As a result of this review, it identifies potential problems and offers solutions. The scope of the tool's On-Page SEO report is quite extensive. We may list the analyzes included in this report as follows:
It examines the titles and descriptions of the pages on your website.
Examines the crawlability and indexability of your web pages.
Analyzes the subtitles of all the content on your web pages from a hierarchical perspective.
It detects problems with all canonical URLs on your website.
Ahrefs SEO Toolbar On-Page SEO report also includes the publishing and updating dates of the content on your website.
The tool also detects the social tags, hreflangs, and word counts of the content on your web pages.
SERPSim
SERPSim is a Google SERP simulator with qualified features. It allows users to introduce their meta descriptions and titles. It also allows you to introduce an existing URL. To use SERPSim, first, enter your proposed title, meta description, and URL. Thus, you will be able to check what it would look like on Google. We may list the features of the SERPSim On-Page free SEO tool as follows:
It is an extremely simple and user-friendly tool.
Thanks to the continuous updates, it always gives results compatible with the current appearance of Google.
Google SERPSim uses pixels instead of characters to analyze your website. There is a very important reason for this. Google does not limit or cut your meta descriptions and titles by counting characters. It does limit or cut them by the Pixels they need. Thus, Google SERPSim gives you the best results for your titles and meta descriptions thanks to this feature.
Merkle Schema Markup Generator
It is the most popular free On-Page SEO tool available on the TechnicalSEO.com website. There is an important reason for the popularity of this tool. This tool provides many useful free apps to its users. We may list these useful apps as follows:
Website Information Schema Markup Generator tool
Breadcrumb Navigation Schema Markup Generator tool
Product Information Schema Markup Generator tool
Job Postings Schema Markup Generator tool
Local Business Schema Markup Generator tool
Articles, Events, People, and Recipes Schema Markup Generator tools
All these tools output the code in the JSON-LD format. So, this code is very easy to use. It allows you to copy and paste it into the appropriate parts of your web pages easily. Your projects also may require the microdata format. In this case, you may choose the microdata format option for your outputs.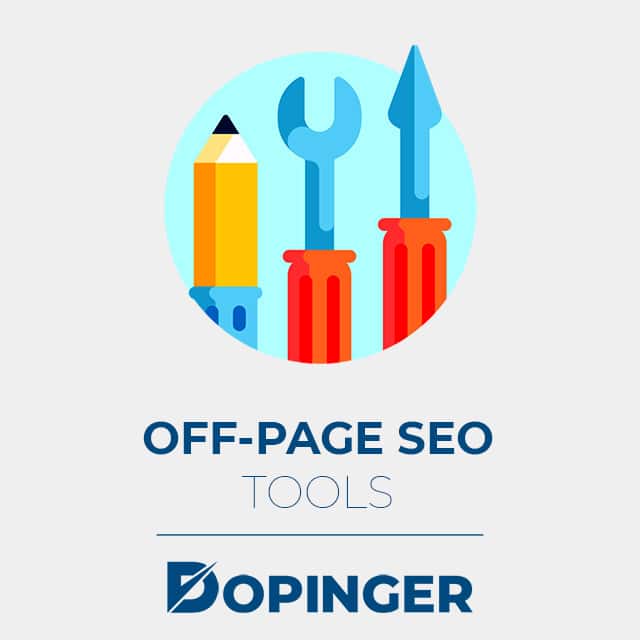 Off-Page SEO Tools
Thanks to Off-Page SEO, you may use external resources to promote your website. These external sources are always ample spaces to promote through advice and references. Off-Page SEO studies also allow you to benefit from these external resources in the most efficient and effective way. So, what do Off-Page SEO studies include? These studies, above all, including providing links to your website that may serve as a reference in external sources. It also covers social media efforts to promote your website on external sources and increase its reputation. We may include any activity that will promote your website and increase its reputation within the scope of Off-Page SEO studies. These studies aim to rank your website higher in search engine queries. So, are there any tools that may help you to achieve this? Of course, there is. So, we have also prepared a list of these tools for you.
Ubersuggest
Ubersuggest is a comprehensive all-in-one SEO tool, in fact. So, this tool has all kinds of features that can make your website successful in SEO. However, we will examine this tool in accordance with the category it belongs to in our list. In the same way, we will also review its features in accordance with the category it belongs to. So, let's take a closer look at the features of this great SEO tool. We may list the main features of this tool related to the Off-Page SEO as follows:
First of all, we should note that Ubersuggest has an extremely easy and user-friendly interface.
This tool has an estimated number of visitors. Thanks to this feature, you will be able to understand whether your Off-Page SEO efforts are working or not.
It shows how many users have shared your URL on social media.
It also shows the domain authority score.
Ubersuggest has a free SERP analysis feature. This feature shows you 100 different competitors related to your search term. Here, you may also compare your average number of visitors, share rate on social media, and domain authority with these competitors.
WooRank Website Reviews
This tool analyzes your website in a very short time and generates a detailed report. This report shows the top priorities for your website first. We may list other important data included in this report of the WooRank tool provides as follows:
It contains detailed geographical information about your website.
Another useful piece of data you can find in this report as part of Off-Page SEO is social shareability information. This section will be a rich source of data for your website as it contains data from multiple social networks. Under normal circumstances, you may need to use more than one SEO tool to obtain such rich data.
This feature makes WooRank stand out among other tools for Off-Page SEO studies.
Another notable and popular data this report provides is in the mobile compatibility section.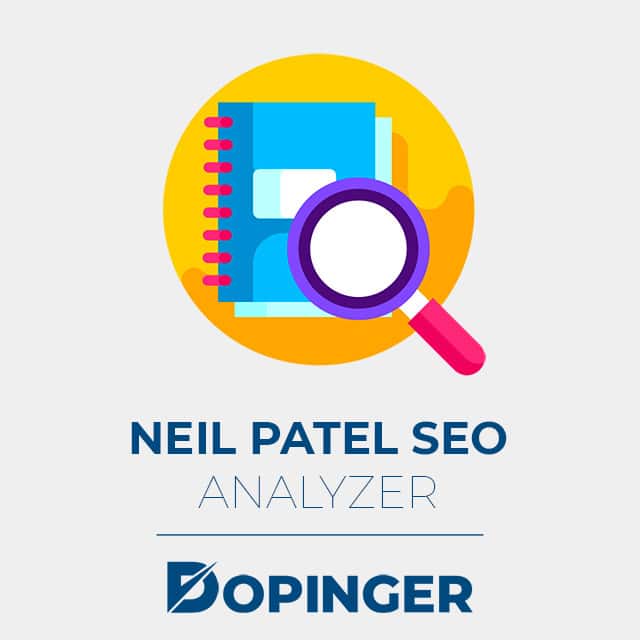 Neil Patel SEO Analyzer
Although it is a completely free SEO tool, the data it provides about your website is quite valuable. All you have to do is enter your website URL to access the valuable data this tool provides. Then, the tool analyzes your website for 10 minutes because of the detailed report it provides. We may list the information in the report as follows as a result of this comprehensive analysis:
First of all, this tool provides a clean and intuitive report in terms of visual layout.
This report includes your website's estimated traffic score.
It provides data on the types and status of your website's backlinks.
It also indicates your website's SEO issues and SEO score.
The report includes broken, outdated, or blocked pages on your website.
It detects low-authority or potentially security-threatening links on your website.
This tool tests the responsiveness of your website's design. In this context, it measures the mobile performance of your website. As a result, it offers suggestions on how to improve your website's mobile performance in the mobile section of this report.
There are also tips in this report to help you to improve your website in terms of SEO overall.
You may also use this tool, which we have examined in detail, in a quite different and very useful function. It is available to examine other websites. That provides you the chance to test your competitors' websites from the angles we have listed above. So, within the scope of Off-Page SEO, you may detect the high-authority backlinks of your competitors.
Local SEO Tools
If you have an e-commerce or business website, local SEO studies are quite important to you. According to much research, the contribution of local SEO studies to business websites is indisputable. There is an essential human reason behind this. Customers always tend to trust the businesses closest to them. This human tendency also brings with it the tendency to prefer the nearest businesses for shopping. So, these fundamental human tendencies make local SEO studies an incredibly effective way to market your business online. In this way, businesses may promote their products and services to local customers searching online effectively. However, we should note that some parts of local SEO studies differ from standard SEO studies. The main reason for this is that the search results targeted by the users are location-based. So, which online SEO tools may help you with local SEO studies in this case?
Whitespark Local Citation Finder
This tool is a great starting point for the local SEO campaign of your business website. Do you want to find the best citation sources for your industry and city? This tool stands out among other free SEO tools for its good performance in this case. The main function of this tool is to find the best quotes relevant to your business on the internet. You will need the best quotes this tool will find if you're aiming for the best results for your local SEO campaigns. To get the best citation sources, all you have to do is to enter the most appropriate keywords related to your business. To start finding citation sources, fill out the form that will appear in the tool's interface. After this process, it will be enough to press the search button. The tool will e-mail you the URLs of the results it finds.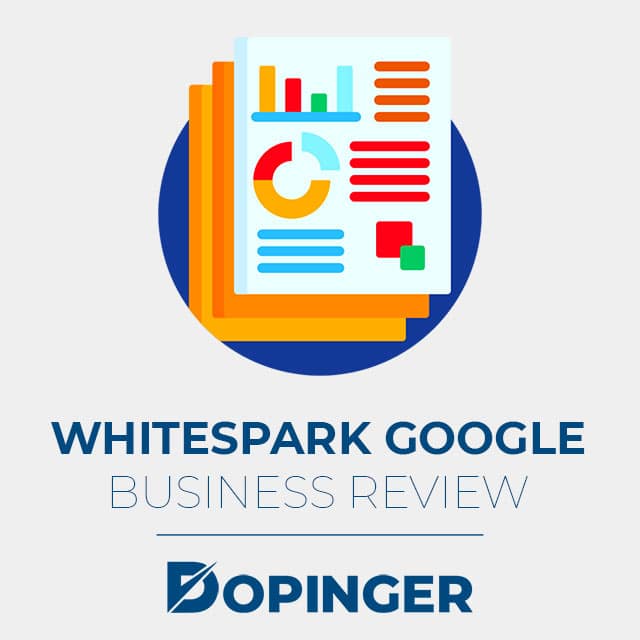 Whitespark Google Business Review Link Generator
Online shoppers tend to leave reviews. However, they want to do this in the shortest way. Otherwise, they easily give up on leaving a review. Researches show that almost 70% of customers who have had a bad online shopping experience complete a review process. However, a very surprising result says the opposite. The rate of completing a multi-step review process for customers who have a good online shopping experience doesn't exceed 40%. That means customers who have had a negative online shopping experience are more likely to leave a review. That may result in your business having a negative reputation online undeservedly. So, you should make the review leaving processes even easier for your customers who have good experiences. Thus, you may be sure that your business has a good reputation. This tool allows you to make it easier for your customers to find your URL in your service area.
Google My Business
One of the most important parts of local SEO studies is optimizing the appearance of your business in Google maps. In this way, you may best increase the visibility of your business in local search results. So, can you do this alone? If you are an SEO expert, of course, you can do this on your own. But you don't need to be an SEO expert. There is a great SEO tool that can help you with this issue. This tool is, of course, Google My Business. Moreover, this wonderful tool developed by Google is completely free. Thanks to GMB, you may best optimize your business for Google local search results and Google maps. This tool allows you to make your business profile an even more excellent local marketing tool. We may list the contributions of this tool to your business as follows:
Provides higher engagement with potential local customers.
Makes your business stand out even more in local search results.
It is your biggest assistant for your local SEO studies.
It provides much deeper insights into your local search performance and audience.
Local SEO efforts essentially aim to provide targeting, trust, and information quality. To achieve these, GMB gives you the opportunity to complete your relevant keyword, business profile and stay up to date.
Technical SEO Tools
The most important elements within the scope of SEO studies are within the scope of technical SEO. Technical SEO elements are the factors that have the most impact on your website's ranking. A technically strong website offers users a comfortable and fast experience. Due to its wide and technical scope, technical SEO studies require more hard work. So, what should you pay attention to be successful in technical SEO studies?
The most important thing you can do about technical SEO is to use SSL. SSL stands for Secure Sockets Layer.
Increase mobile friendliness by improving the responsiveness of your website.
Increase the speed of your website.
Fix duplicate content issues.
Create an XML sitemap.
Enable AMP.
Add structured data markup to your website.
Register your site with Google Search Console and Bing Webmaster Tools.
Are there any tools that may help you in making these technical SEO improvements that we have listed above? Of course, there are also SEO analysis tools that may help you with technical SEO studies.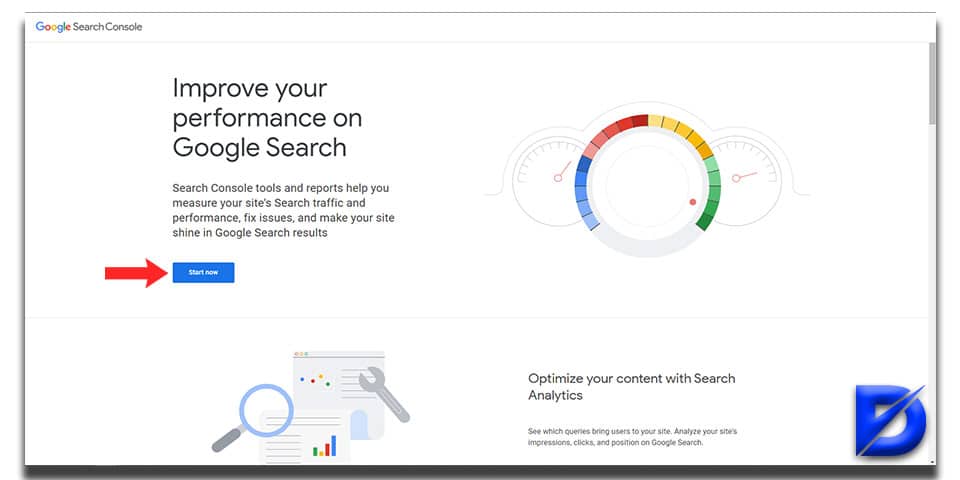 Google Search Console
If you are a website owner, you should be able to monitor the health of your website in the directory. The best and free way to do this is to open a GSC account. GSC helps you ensure the long-term performance of your website. So, what opportunities does GSC provide to website owners?
Has many tools that can analyze the success of your website.
GSC also has many tools to analyze the traffic of your website.
GSC provides deep statistical data about your website.
It provides free tools that will allow you to fix the elements that affect the performance of your website negatively.
So, what support does this tool provide to users on technical SEO? Your website may encounter situations that will jeopardize its presence on Google. We may summarize these situations as follows:
Your website may be in violation of Google rules. For this reason, Google may penalize your website.
The mobile compatibility of your website may not provide sufficient performance.
Your website may not be fast enough according to Google criteria.
Your website may have technical problems that will affect the user experience adversely.
So, what kind of reports does GSC provide on examining the technical SEO health of your website? Or, does it has any reports for diagnosing problems? We may list these reports as well:
The Index Coverage Report
The Sitemaps Report
URL Inspection Tool
Manuel Actions Report
Removals Tool
Core Web Vitals Report
Mobile Usability Report
Bing Webmaster Tools
When it comes to search engines, Google has more than 90% of the global market share. Comparing with Google in the light of this data may make Bing quite small in your eyes. The main reason for this is that the Bing search engine has only 4% of the global market. But, hey, we are talking about a global scale. So, calculating how many users a 4% market share corresponds to will be enough to motivate you to use this tool. So, let's assume you are a business that is convinced to use Bing Webmaster. What services may Bing Webmaster offer you? We may list them as follows:
My Website
Add a Website
Home
Search Performance
URL Inspection
Sitemaps
SEO
URL Submission
Configuration
Tools & Enhancements
Security & Privacy
User Management
Website Scan
Crawl Control
Robots.txt tester
Website Explorer
Ahref Webmaster Tool
It is a totally free tool that allows you to test and optimize your website for SEO. This tool tests your website for SEO and diagnoses its problems. We may list the important features the Ahrefs Webmaster tool offer to website owners as follows:
Website Health Score
Domain Rating
Referring Domains
Organic Traffic
Organic Keywords
Backlinks
Disavow links tool
Offers content for crawling
Dismisses content you do not need to list
Analyzes the search queries that guided users to your website
The free tools included in Ahrefs Webmaster are Site Explorer and the Site Audit tool. The Site Explorer tool provides users with many metrics related to their website. We may list these metrics as follows:
Domain Rating
URL Rating
Traffic Value
Backlinks Profile
Organic Traffic
Organic Keywords
Referring Domains
The Site Audit tool, on the other hand, provides you with issue reports about your website. We may also list these reports as follows:
Performance
HTML Tags
Social Tags
Content Quality
Localization
Incoming Links
Outgoing Links
External.Pages
Resources
The website control provided by Ahrefs Webmaster Tool has the infrastructure to scan up to five thousand pages. It can diagnose almost one hundred different types of problems that may affect the performance of a website.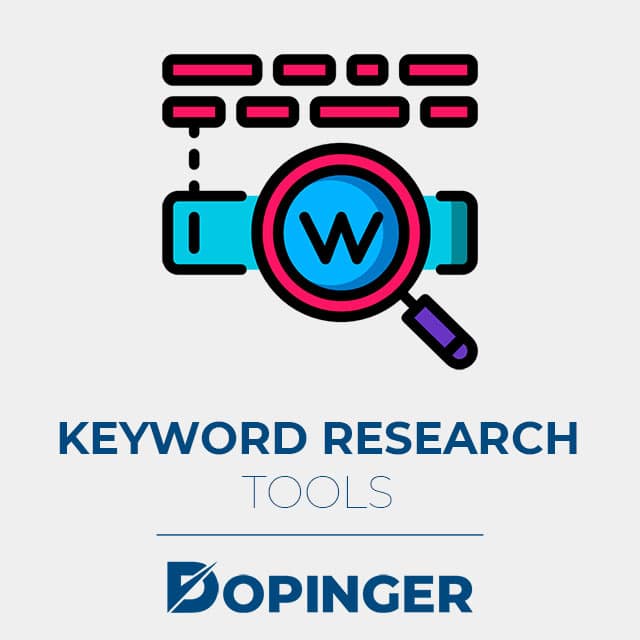 Keyword Research Tools
SEO keywords may take various forms and complex structures. These keywords are sometimes just one word. Sometimes they are in the form of complex phrases. SEO keywords inform website content. Thus, they aim to increase the relevant organic traffic that websites drive. Relevant searches include specific words or complex phrases related to a topic. These words are what users use when searching for anything they need. That's why the best way for a website to drive relevant organic search traffic is to use relevant keywords. You can think of keywords as a channel that drives relevant searches from your target audience to your website. So, how can you spot relevant keywords? There may be thousands of them. Actually, you are quite right about this. But, there may be something you forgot. There are many useful SEO tools that can help you to identify relevant keywords as well.
Ahref Keyword Generator
This tool has more than 8 billion queries in its database. All you have to do is to type a query of up to ten words into the search section. Then the tool will find relevant keywords and present them to you. Moreover, it presents these results in six different keyword ideas reports. So, what other features does this tool offer to its users? We may list these features as follows:
Phrase Match
Keywords that include all the terms in your search query.
Includes keywords from the top-ranking pages.
Suggests keywords via the auto-complete feature.
It also presents the keywords that have been added to the database recently.
It also presents keyword phrases as a question.
The reports it offers include SEO metrics for keywords.
This tool also performs a competitiveness analysis of the keywords it offers.
Keyworddit
It is a useful digital marketing tool that gives good results. It detects users' search results that are relevant to your search. Keyworddit also extracts seed and long-tail keywords from subreddits directly. It tests whether the results it finds work for you. The interface of the tool is quite simple and user-friendly. It sorts the popular keywords it finds by their monthly search volume. So, let's start to explain the features of this tool now.
Auto-generated Subreddit Lists
Context Tool
Export Tool
Keyword Volumes from GrepWords
Answer the Public
There is an important reason why this tool can provide successful results on keywords. It analyzes autocomplete data from many search engines. Then, it detects all kinds of keywords that may be suitable for you in the form of phrases or questions quickly. It provides up-to-date consumer insights that can be extremely useful in digital marketing. Thanks to these insights, you may create useful content, services, or products. What kind of expressions do you think users use when searching about any topic? This tool is based on this philosophy. That gives you a much deeper perception of user searches. So much so that the tool may provide you with search questions that you may not think of on the subject. This tool is easy to use, simple and mobile-friendly. It helps you to grow with organic keywords. Thus, you will be able to answer people's questions as closely as possible.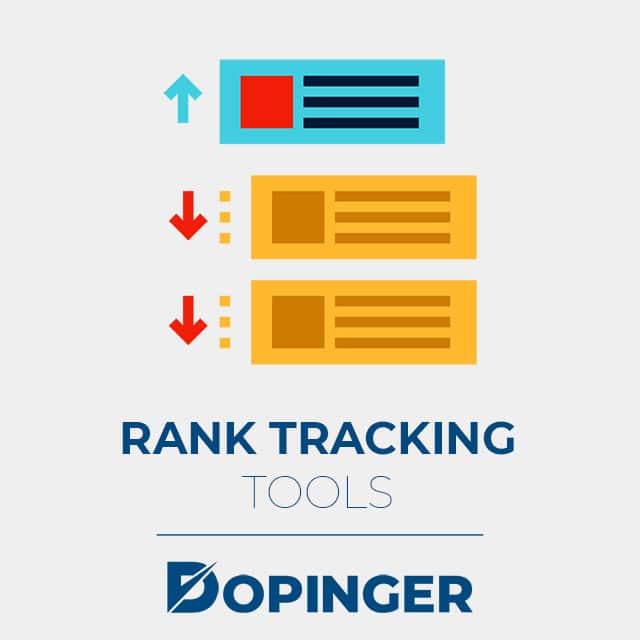 Rank Tracking Tools
If you've completed your keyword research, you should also check the location of these keywords in terms of local SEO. This process is to check the positions of keywords that a website ranks for in SERPs. Thus, you check whether the keywords you have found are suitable for you on a local scale. These keywords are basically three types.
Keywords on your website
Keywords that give your competitors rankings
Other terms that you do not optimize
So, rank tracking is the process of tracking the organic positions of these keywords. Thus, you will be able to make an analysis thanks to the data you have obtained during this tracking process. It depends on historical data and current ranking results. Thus you will be able to analyze the progress and its effect on your organic traffic. So, let's explain the free SEO tools that may help you in this exciting process.
Local Search Results Checker
This tool allows you to check Google Maps or Google Search results from any location. Despite the extensive service it offers, it is among the best free SEO tools because it is completely free. As we have explained on the local SEO topic, search results vary according to users' locations greatly. So, how would you know which search results in Google are ranking for in any specific location? This tool helps you with just that. It provides the best way to test whether your local SEO efforts are successful. So, you will be able to examine which websites and businesses rank in your location. Here's what you need to do to perform this test:
Enter your search term or keyword
Enter any specific location (It may be based on a ZIP, city, or street address)
Finally, it will search Google Maps and Google Search. This search will provide you the first ten pages of localized results for your specific search term and location.
Ahref SERP Checker
You do not need to use location-specific IP addresses or Proxies in this tool. However, you can review real-time search results from any location you want. Its database has different search results data based on many locations from 229 different countries. That provides users with a very large scale of SERP data that they may analyze. We may list the features that this tool offers free to users as follows:
It provides an accurate ranking difficulty score for the top ten search results.
It also provides accurate and detailed SEO statistics for the top ten search results.
For each top-ranked page, it offers backlink metrics that may be useful to gauge the competition.
It also provides backlink metrics to help you understand how difficult a keyword is to rank.
Link Building Tools
If you do business in a competitive industry, you need to stay ahead of your competitors in the online world. To achieve this, you must connect with reliable sources to drive organic traffic to your website. Ways to accomplish this are called link building in SEO studies. However, as in all SEO studies, there are also some tricks to consider in link building. Many website owners take the wrong path to achieve this quickly. However, spammy and low-quality backlink-building techniques only provide short-term success. If you apply the right SEO techniques, then you may even get backlinks without any effort. You may only gain such backlinks when the authority and credibility of your website increases. That's why you need to develop long-term link-building strategies. So, let's start listing SEO tools that can help you with this.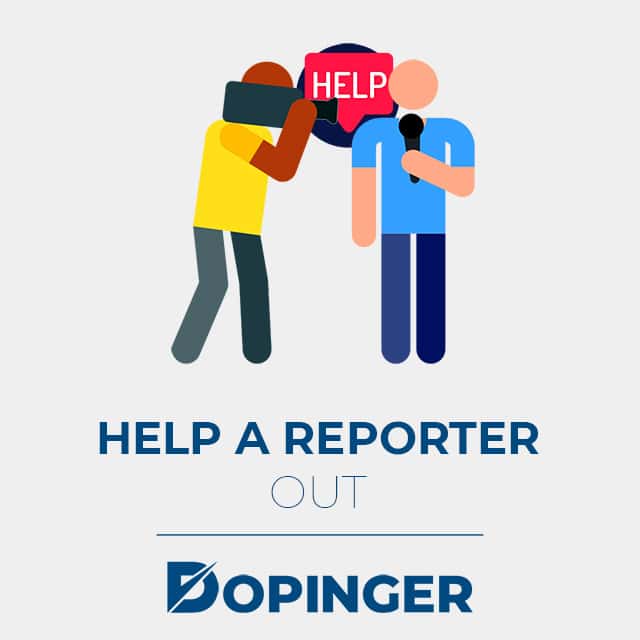 Help a Reporter Out
Thanks to this service, journalists easily collect feedback from ordinary citizens. In this regard, it is known as the most popular online service in its field. Thanks to this platform, journalists have the opportunity to secure resources that may be valuable to the media. This platform also allows journalists to access a powerful database of sources for upcoming news easily. So, who uses the HARO platform the most?
First of all, this platform contains the articles of many subject experts. Journalists often quote the writings of these subject experts.
PR professionals also use these quality articles as citations for content marketing and creating quality backlinks.
This platform also provides important resources for direct sales processes.
If you are looking for SEO strategies or exposure for your brand, you may take advantage of HARO.
If you are looking for your website quality content and guest posts, you may also use HARO.
Ahrefs Backlink Checker
As you know, the most active web crawler is Google. Ahrefs, on the other hand, claims that they rank second in this regard, right after Google. They also state that this position provides them with the best backlink database in the industry. Ahrefs updates its backlink index with fresh data every 15 minutes. So, let's take a closer look at the services this tool provides to its users.
This tool allows you to review page-level metrics and domains for any target. These metrics also include the number of backlinks the website has.
This tool allows you to track the growth and decline of your backlink profiles. This data is highly interactive.
This tool provides you a complete breakdown of your targeted website's backlink profile.
You may also review estimated organic traffic to each linking page and referring domain thanks to this tool.
This tool allows you to review a complete breakdown of all outbound links of your website.
Analytics Tools
If you want your SEO campaign to be successful, you should always have the opportunity to analyze your website. Thus, you may easily determine which stages of your SEO campaign do not give exactly the results you want. That allows you to intervene in your SEO campaign where necessary instantly. Besides, if you want your website to achieve lasting success in terms of SEO, you should always analyze it. So, how can you get access to such comprehensive analysis possibilities? You may be thinking that you should definitely hire an SEO expert for this. That would cost extra for your website, wouldn't it? But don't let this bother you. Up to this point, we've introduced great tools for you to use for free in all SEO processes of your website. At this stage, we will also not let you down. So, get ready for these amazing free SEO analysis tools.
Google Analytics
GA provides you with important statistical data that may affect your online presence greatly. You may also think of GA as a control center where you can monitor all your website traffic. It provides you a holistic view of the effectiveness of all the campaigns you run online. It has more than 50 million users worldwide due to the important data it provides. So, what kind of data provides GA to its users? Also, what can you do with this data? Let's find out together.
User Acquisition Data provides information about what your website users do on the internet before they visit your website.
User Behavior Data provides you information about what your visitors do when they visit your website. For example, this data includes how long a user stays on your website. It also includes what their first and last web pages are on your website. This data provides you information about the most common pathway which your visitors go through your website.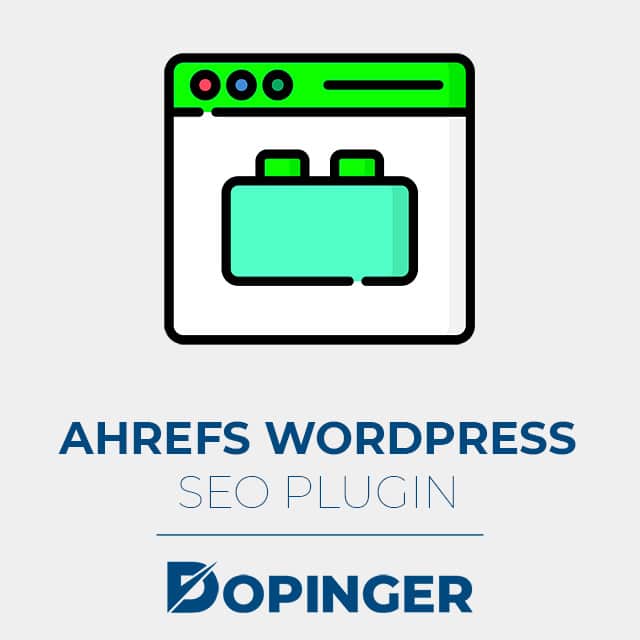 Ahrefs WordPress SEO Plugin
Ahrefs offers another important website SEO analysis tool for free. Thanks to this tool, you may analyze all the content on your website easily. In addition to the content controls, you may examine all the backlinks on your website in detail. It offers various recommendations for you to improve the content on your website. In doing so, it follows a very creative and useful way. It blends and synthesizes the GA data with the backlink directory in Ahrefs' huge database. Thus, you may examine both the traffic of your website and the traffic your backlinks provide separately. Now, let's take a closer look at the features of this wonderful tool.
It has the largest backlink index on the internet. They use this huge backlink data to calculate the proprietary metrics. These proprietary metrics are Domain Rating, Ahrefs Rank, and URL Rating.
It has GA integration. Thus, it is able to analyze your conversion data and organic traffic. This way, it gives you the best idea of what to do next for your website. That idea allows you to take actionable steps towards driving more organic search traffic.
It has GSC integration. In this way, you may easily redirect or combine your content with the target keyword suggestions it offers.
Thanks to these analyzes, you will attract more organic traffic with much higher quality content.
FAQs About the Best Free SEO Tools
What is SEO tracking?
It covers determining which SEO metrics are most important for your business. Thus, you may track those specific metrics on a regular basis to measure your progress. An SEO tracking tool may help you with this process.
What is KPI in SEO?
Marketing teams use KPI values to measure the performance of their website for organic search results. You may also track KPI values with online SEO software.
How can I decide which free SEO tool is the best?
It is not easy to describe the best SEO tool for everyone. Only website owners can identify their own needs. Thus, they may identify the best SEO tools to meet those needs.
How can I find the best free SEO tools online?
You may start these searches by reading our very comprehensive article first. Since the topic of SEO is very popular, you may find a lot of articles about it on the internet easily.
Do I have to upgrade to the premium version after using the best free SEO tools?
You don't have to upgrade to the premium version to keep using the best free SEO tools we've listed here. However, you may consider upgrading to the premium version to take advantage of the more comprehensive features of these tools.
The Best Free SEO Tools, In Short
In this article, we have talked about the importance of SEO for websites. Besides, we have explained SEO in detail so that it may help you in this regard. We have provided information about each SEO category. Then, we have introduced the best free SEO tools that may help you with each of these SEO categories. We hope our article and the best free SEO tools in it may help you with SEO.