Anyone who does search engine optimization "SEO" knows that keywords are a fundamental part of SEO. You can see the websites with well-optimized keywords listed at the top. In this case, it shows that keywords enable to connect with the users. You should monitor your website performance using keyword tracking tools. It is also crucial for SEO work. In this article, we will touch upon the best rank trackers for SEO. We are going to list the ones we have found the best and explain why we have chosen them in detail.
Why exactly should we follow the keywords?
To market services and products to larger audiences, you need to have an online presence.
Keeping track of your keyword rankings will help you understand what consumers want to see.
Keyword tracking helps you understand which strategies are successful and which are not.
As a result of the observations you will make, you can better determine the necessary improvements. There are several tools that can make it easy to track your keywords. Now, let us look at these best rank checker tools with their features and try to determine the right one for you.
Dopinger
Dopinger rank tracking tool lets you track your website's performance on the search engine results pages (SERPs). It is not only for keywords but also for your website. You can easily take a look at the ranking of your website with Dopinger Rank Tracker. By checking your rankings, you can develop your SEO strategy and have new targets for it. So, what are the advantages of Dopinger's rank tracking tool?
It is a free and reliable SEO tool.
There is no specific limit. You can use it whenever you want.
Dopinger uses the best sources to provide you with the best data.
It is so easy to use. All you have to do is copy and paste your website's URL.
SEMrush
SEMrush allows monitoring keywords of all websites, regardless of competitor websites. It is one of the easiest to use keyword tracking tools. You can request Google and Bing ranking results by simply entering the URL in the search bar. Specify keywords in the URL and select words. In this selected word, you can see how the rank of your competitors is in the results and compare.
In the SEMrush tool, you have to select each keyword separately after the URL analysis. This causes a serious waste of time. If time is important to you, it's a good idea to choose other tools for keyword tracking.
DYNO Mapper
DYNO Mapper automatically pulls all keywords from your content from the sitemap. You have the option to track a particular keyword by search engine or search location. DYNO Mapper also provides a single tool to control things like Google Analytics, internal link information, and content inventories. Using DYNO Mapper, you can identify the weak content and make improvements. With this tool, it is possible to track high-ranking keywords.
With DYNO Mapper, you can follow your competitors and keep up with them. It is also possible to gain an edge over your competitors with this tool. DYNO Mapper tool also provides daily keyword ranking, monthly or weekly content tracking. It regularly sends you notifications about this.
SEO Profiler
SEO Profiler is one of our most preferred tools for keyword tracking. The main reason for this is that it contains many functions other than keyword tracking. You can choose the SEO Profiler tool because it provides an easy connection with Google Analytics. The usability level is also good compared to many other tools.
SEO Profiler provides keyword suggestions as well as tracking keywords. You can improve your ranking with these keywords. It will also help you reach more potential customers. Knowing the popularity of keywords will give you an advantage over your competitors. You can increase your ranking and traffic by using suggested keywords.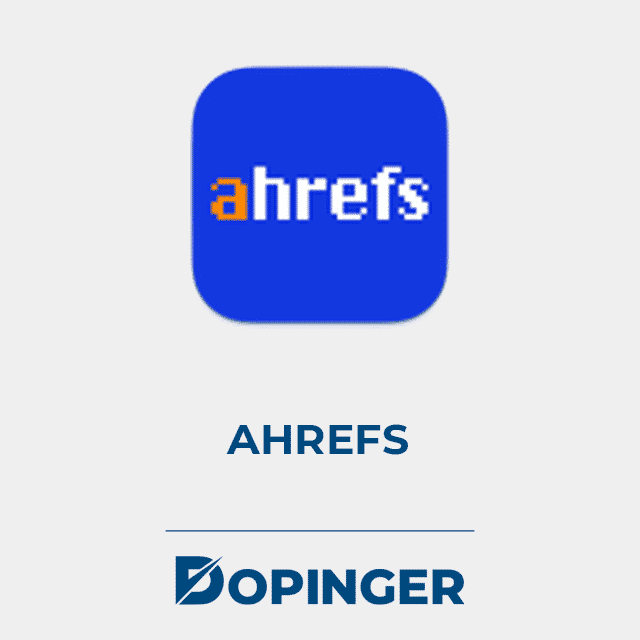 Ahrefs
All SEO experts using SEMrush also recommend Ahrefs. It is an advanced tool for both backlink and keyword analysis. Ahrefs will tell you which keywords your competitors are linking to. Ahrefs provides services to its customers on an ongoing basis. If you have problems with using this tool, the authorities will help you.
There are many SEO-related tools in Ahrefs. You can also use it as a word tracking tool. When you enter the URL, the system automatically shows the keywords. It is also possible to specify which country you want these keywords to be ranked by reference.
SEO SERP Workbench
SEO SERP Workbench is a free Google Chrome add-on for keyword tracking. You can track your keyword ranking using this Google Chrome extension. It is also possible to make comparisons by looking at the position of your competitors in the relevant keyword.
If you use SEO SERP Workbench together with other SEO tools, you will get more efficient results. Of course, you can use it alone for keyword tracking. You can save the data you get from SEO SERP Workbench to Google Documents. It is also possible to receive reports as Excel files.
The SEO SERP Workbench tool also works offline. Thanks to this feature, you will not experience data loss even if your internet connection gets interrupted. It only gives results according to the Google search engine. It does not include services for other search engines.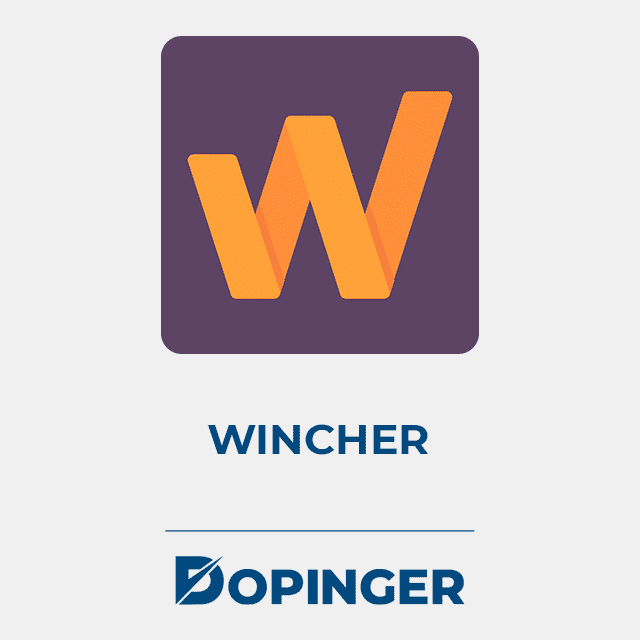 Wincher
Wincher is one of the best rank checker tools designed for keyword tracking. It lets you add multiple domains and keywords. This allows you to compare with your competitors. If there is a decrease or increase in your keyword ranking, the system will send you the information. You can detect the problem by examining it from that direction. Detecting problems early is important to get and maintain better rankings.
You can get daily, weekly and monthly reports in PDF format from the Wincher tool. Thanks to this report, you can see the change in your keyword's ranking according to the elapsed time period. Sites with WordPress infrastructure can make tracking easier by installing the Wincher plugin. Wincher only tracks keywords on Google. There is no such service for other search engines.
RankWatch
RankWatch has more features than just keyword tracking. It has cloud-based software. It is one of the most expensive tools among keyword tracking tools. The free version includes limited features. When you use RankWatch in its full version, you can stand out from your competitors. The system will offer suggestions on topics such as keyword suggestions and backlink analysis. You can also compare your keyword with your competitors while tracking keywords.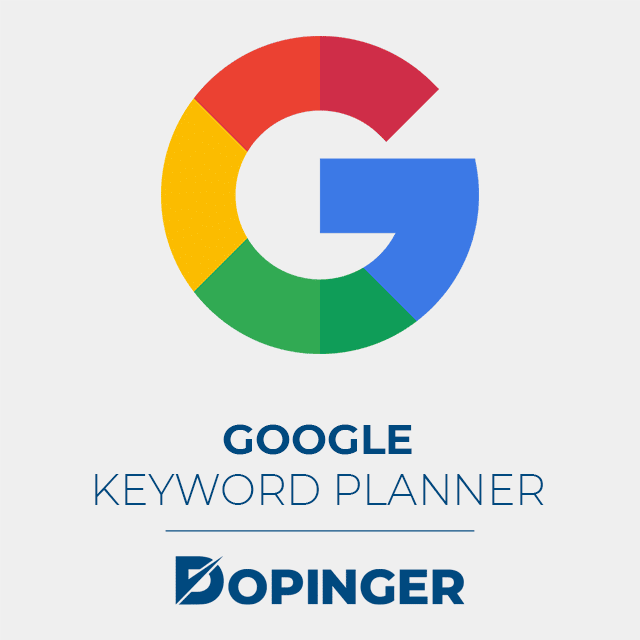 Google Keyword Planner
The Google Keyword Planning Tool allows researching keywords and their trends. You can find the best keywords for content creation from Google Keyword Planner. This tool does not only give you keyword suggestions. It also gives information about the search volume. This tool also reports on how often users search for related keywords and how well they perform.
WooRank
Woorank gives you technical information about your website. It also allows you to add competitor site URLs. In this way, you can compare your website with your competitors' sites and see how good or how bad it is. Reviewing your entire website allows you to see which areas need improvement. Woorank will help you with this. Not only about keyword monitoring, but it will also give you advice on a lot of technical issues. As you implement the suggestions, it will present you the change in your website as a report.
Woorank automatically picks up keywords related to your content. It also gives you keyword suggestions you can use. If the system automatically determines your keyword, do not worry. You can also manually enter your keywords into the Woorank tool.
FAQs on Best Rank Trackers for SEO
Why are rank trackers crucial for SEO?
Rank trackers let you track your website position for significant search queries in search engines. In that way, you can assess your SEO effort and see which pages need more improvement. In the same way, they let you track the performance of your competitors and provide you with the chance to outperform them.
Are rank trackers safe?
If you want to promote your website, it is impossible to avoid rank checkers. Most of the rank tracking tools have advanced search safety features. These will prevent receiving temporary blocks from search engines.
How long does SEO take to rank?
You generally see results between 6-12 months from SEO to rank. However, keep in mind that SEO results will grow, and you will get higher results over time.
How does Google determine SEO keyword rankings?
Google first learns about your content and your popularity. Then, it gets to know your website often. It takes the necessary information and places it into search algorithms. Google uses many sources about the users and determines the relevant ones. 
Do rankings appear different on mobile vs. desktop?
Yes, Google appears at desktop and mobile devices differently in terms of user experience but seeks consistency in both. More users are searching on mobile devices using voice search and wearables, so it is improving to place these new search methods.
Last Words on the Best Rank Trackers
In our article, we have listed the best rank trackers for SEO that are our recommendations. You can consider this list as a guide for keyword tracking. Each tool has its own unique features. What matters is what you need. After determining your needs correctly, you can choose one of these tools. These tools will save you time in SEO work.