The online world is very much a part of our daily lives. Therefore, digital marketing is essential, whether you own a business yourself or work for someone else. Have you ever wondered about what digital marketing exactly is and what its types are? Of course, you can say, 'I am here to look at digital marketing tools; why are we talking about digital marketing types?' The answer is clear. Based on the types in digital marketing, the tool will differ. In our guide, we are going to talk about 20 popular tools used by social media managers, content creators, website owners, and SEO specialists. Before starting, let's begin with understanding the importance of digital marketing.
Why Is Digital Marketing Important?
Your first step in online success is closely connected with digital marketing. In this case, there are earth-shaking points you have to consider. As most people know, every business has different objectives. It's good to determine what you want to achieve on the internet. Setting specific goals for your business and brand can help you navigate the digital world. Therefore, your priority should be to set the right objective for your brand before learning the best digital marketing tools.
There are a lot of ways that digital marketing can help your brand, such as creating strong relationships with your target customers, selling online, increasing your sales, finding new customers, and even keeping existing customers happier.
Five Types of Digital Marketing
Digital marketing can be categorized into five main titles:
Social media marketing
Email marketing
Content marketing
Search Engine Optimization (SEO)
Mobile Marketing
As we mentioned above, you should determine your priority on the web. Every type of digital marketing has different basics and purposes. Don't forget that our crucial question is 'What do I want to achieve online?' Understanding the answer can help you make the right decision in the right place and at the right time. Let's dig into that a little bit more. If you want to increase your sales and drive more traffic to your website, you can use content marketing or SEO. Or, if you're going to send an email about the announcement of your new product launch, then you can use email marketing. Well, your tool will be entirely dependent on your chosen type in the digital marketing field.
Now, we are going to examine each digital marketing type and the tools you can use to track and measure your online success.
Social Media Marketing
Millions of people are actively using online networks- or social media networks- every day. These platforms allow people to connect and interact with each other, share content, or exchange information. However, a social media website is much more than just a website to socialize. Social media networks like Facebook, Instagram, or Linkedin can be a perfect opportunity for your business. For example, you can talk directly to your existing customers, grab the attention of new customers, and create trust based on a positive customer experience.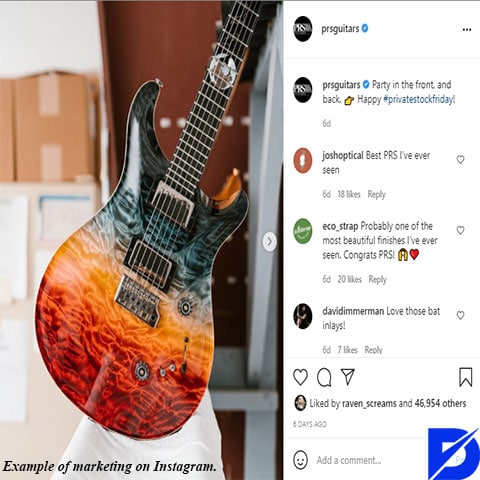 Digital Marketing Tools In Social Media Marketing
As a business owner, you can create a YouTube channel, a Facebook account or a Pinterest page, or a combination of these and others. Unlike personal accounts, it is not entirely possible to keep everything up-to-date and interact with your existing and potential customers quickly, especially if you are active on multiple social media platforms simultaneously. You will want to track and measure the success of your social media marketing activities at the end of the day. Don't worry; there are a lot of online tools available out there to help you.
Social Media Websites Themselves
When you join social media platforms as a business account, you will see that all major social media networks have their own tools. Let's give a quick example. When you have a business account on Facebook, Facebook Business Suite lets you manage your business account to get detailed information about your audience demographic data like their gender, age, or location. Thus, you can adjust your content accordingly.
HootSuite
HootSuite is a perfect website that allows you to decide which social media websites you want to share your content on. The software provides different services where you can track the performance of your content on various social media accounts, calculate return on investment (ROI) or even observe conversations about your business on any social media platform.
HootSuite's pricing plans start at $19/month and range toward $599/month. If you want, you can try a free 30-day trial.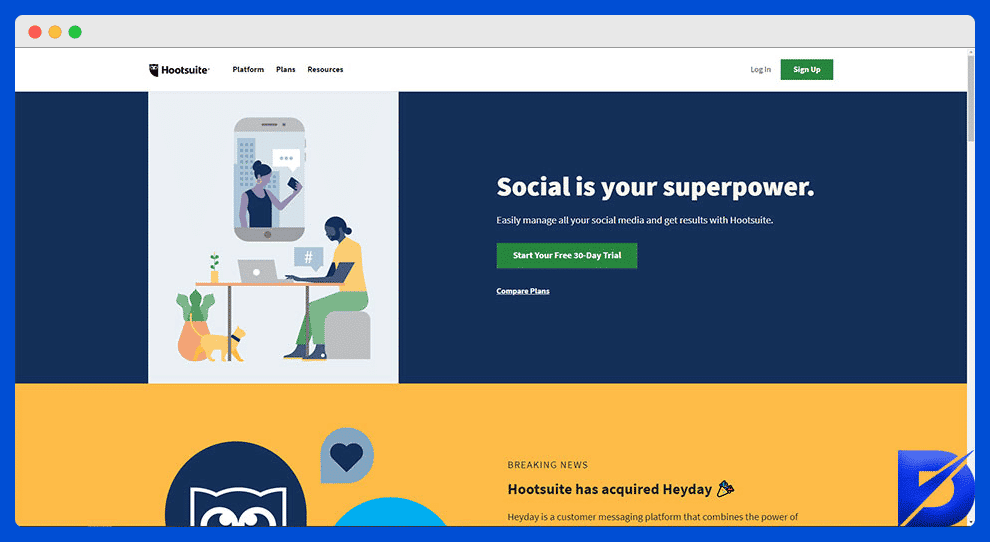 Buffer
Buffer is another great digital marketing tool if you want to plan, create and schedule your posts and share them on various online platforms in one place. The software lets you draft your posts for later. Thanks to Buffer's advanced features, you can track how your content has performed across different social media platforms as well. You can manage your Instagram, Facebook, Twitter, Linkedin, or Pinterest accounts on Buffer.
Buffer has two pricing plans. Free one lets you manage up to 3 social channels and schedules up to 10 posts. The essentials plan, however, starts at $6/month and offers services without limitations.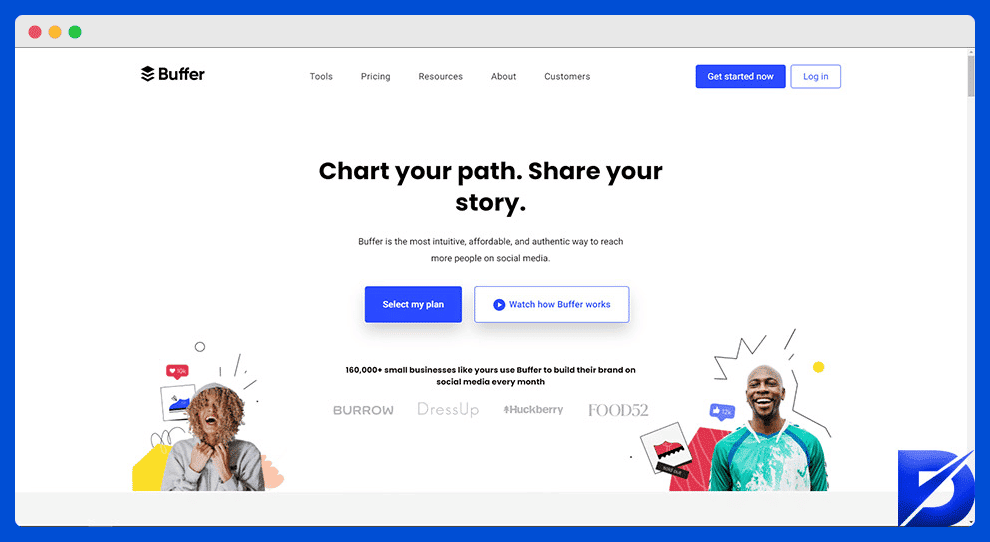 EveryPost
EveryPost is an excellent alternative website that helps brands curate visual posts and schedule them. You can share posts you have created on various social media channels like Facebook, Linkedin, Instagram, or Twitter. Since you have full control over your posts and show consistency, you can increase traffic to your website, grow quickly and gain loyal customers. The best side of EveryPost is that it lets you bring multimedia content from different sources like Instagram, Pinterest, or Flickr and share them across all your online platform accounts.
EveryPost provides different plans that you can pick from, starting at $0/month and ranging toward $99,99/month, with prices adjusted to the demands of your brand's needs.
Email Marketing
Nowadays, millions of people are bombarded with emails, and it is an excellent opportunity for your digital marketing activities. You can build relationships with customers, create customer loyalty, and attract more visitors to your website at almost zero cost.
The best side of email marketing is that it allows you to speak to different customer segments based on their interests. At the end of the day, you can send them discounts, announcements about new product launches, special offers, or content they might find useful or interesting.
Digital Marketing Tools In Email Marketing
Let's say you've created email contact databases from your customers and started sending emails. You need to understand how often your customers prefer to hear from you. For instance, do customers prefer to receive emails on a daily, weekly, or monthly basis? When running an email campaign, you should test your emails, look at the click-through rate, and track the success of all your efforts. This is where digital marketing tools come into play.
Mailchimp
Mailchimp is an email marketing tool that makes an email campaign more effective and flexible while creating landing pages. The software can help you automize sending emails to your customers and track the traffic collected from your email campaign.
Mailchimp pricing plans start at $0/month and range toward $299/month.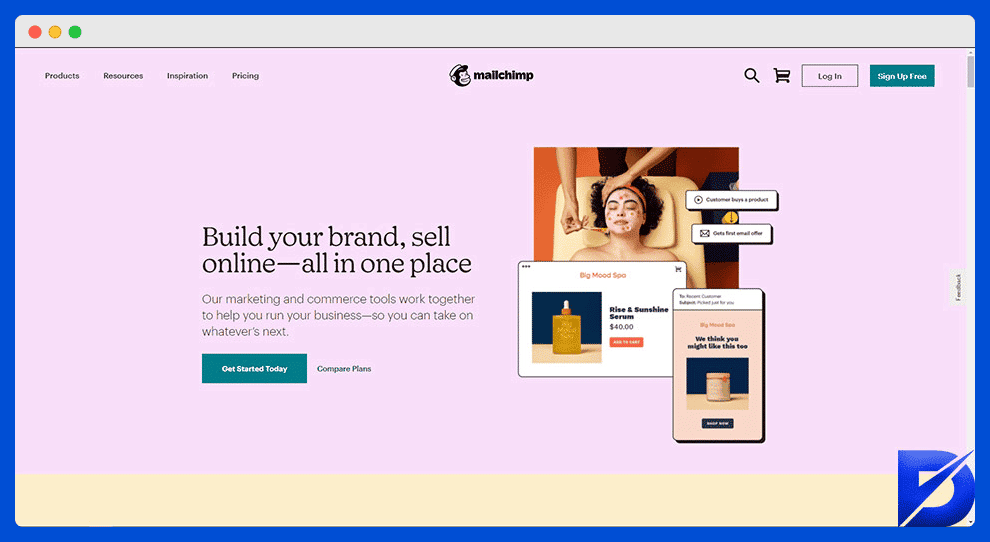 Benchmark Email
Benchmark Email is one of Mailchimp's strongest competitors. The tool allows you to discover how simple and effective email marketing can be. It helps you design responsive emails that can be viewed on any device. Thanks to Benchmark Email, you can use images, stickers, and even effects to make your email more efficient. If you're new to email marketing, you can start with pre-designed templates created by Benchmark Email.
Benchmark Email has two different pricing; the free plan for $0/month and the pro plan for $169/month.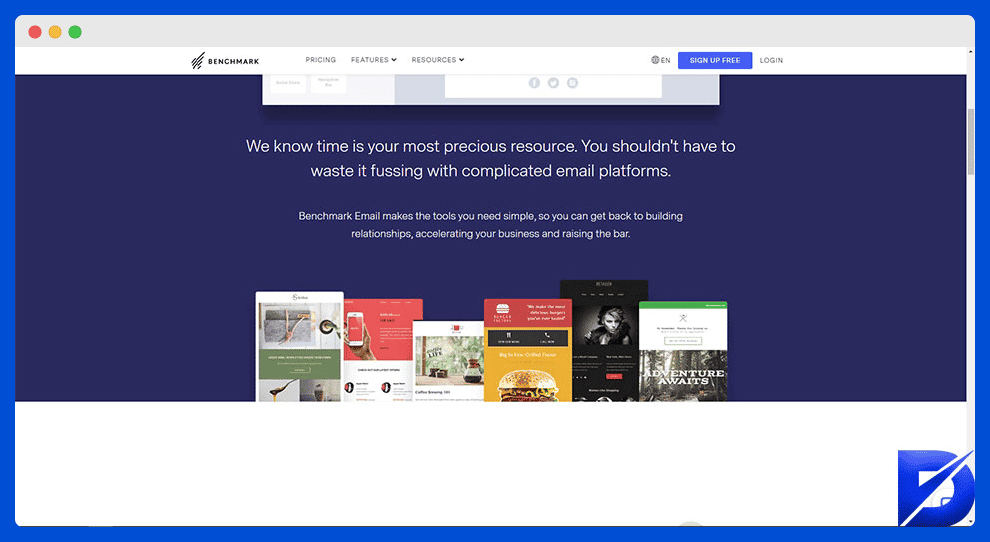 MailerLite
MailerLite helps you create dynamic emails. The perfect tool provides A/B testing features. When you design two different versions of an email, A/B testing enables you to understand which one will perform better. You can send version A to half of the customers and version B to the other half through MailerLite. You can start with pre-designed templates, use drag&drop, rich-text or custom HTML, and build responsive landing pages. Thanks to comprehensive reports provided by MailerLite, you can track click rate, open rate, traffic driven to your website, and even unsubscribe ratio.
HootSuite pricing plans start at $0/month and range toward $100/month. If you want, you can get a free 14-day trial for premium plans.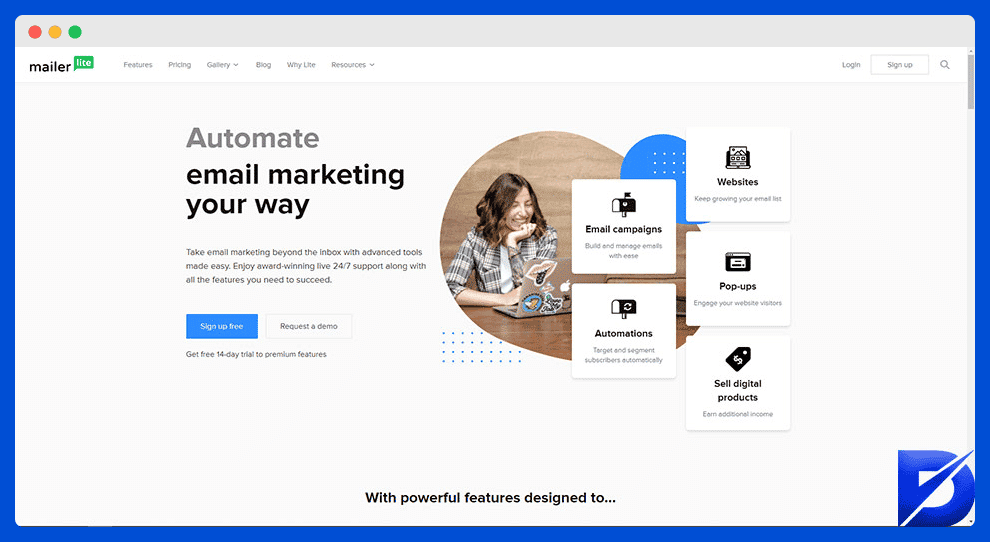 Sendinblue
Sendinblue is a popular email marketing tool that helps you create landing pages. With its more than 70 pre-designed templates, you can create perfect-looking emails. Since all of its templates are responsive, your emails will look the same on any device without optimization. After creating two versions of an email, you can use the A/B testing or segmented recipient lists features offered by Sendinblue.
Sendinblue's pricing starts at $0/month and ranges toward $65/month.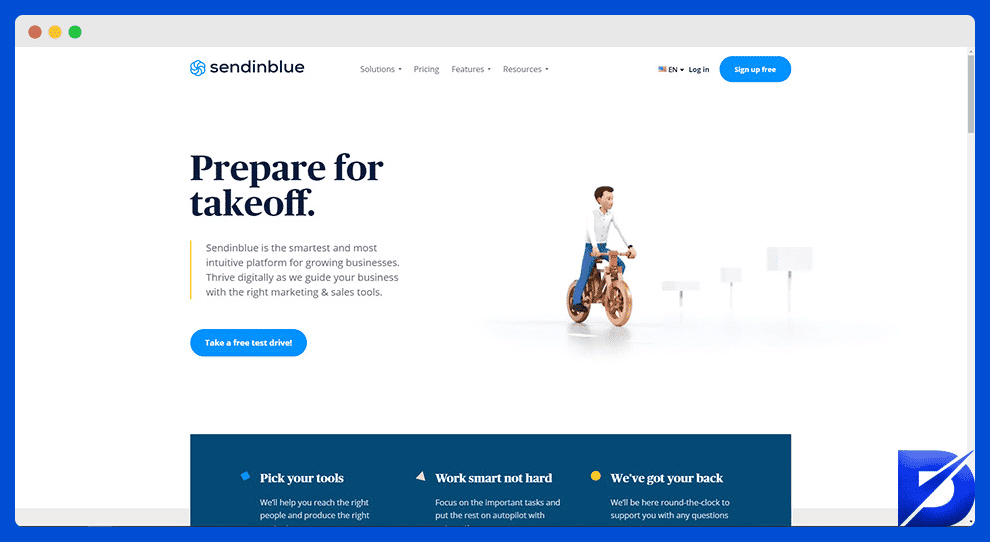 Content Marketing
Content marketing is a perfect way to grab your audience's attention by sharing online materials like photos, videos, or social media posts. It can help you increase awareness of your business, promote your products and services, drive more traffic to your website, and create strong relationships with your audience. Here, customer segmentation plays a critical role because people's expectations are always different.
Digital Marketing Tools In Content Marketing
Your priority should be to understand who your target audiences are and what they want to see in your content marketing activities. There are numerous tools to help you find engaging topics for your audience. These tools can also help you find out what topics your competitors cover. Since content calendars are a detailed timeline that helps you organize your activity, content marketing tools are a great opportunity to create a calendar and share your content on social media accounts.
Answer The Public
Answer The Public allows you to type in a key term and discover what people are asking about it. After you find the most searched queries, you will be able to create exciting headlines easily. The tool provides different features to make your content marketing strategy much more efficient. Thanks to its highly relevant content ideas, you can find the topics your target customers are interested in. Besides, you can increase your traffic with tailored on-page optimization offered by Answer The Public.
Answer The Public's pricing plans start at $99/month and range toward $399/month.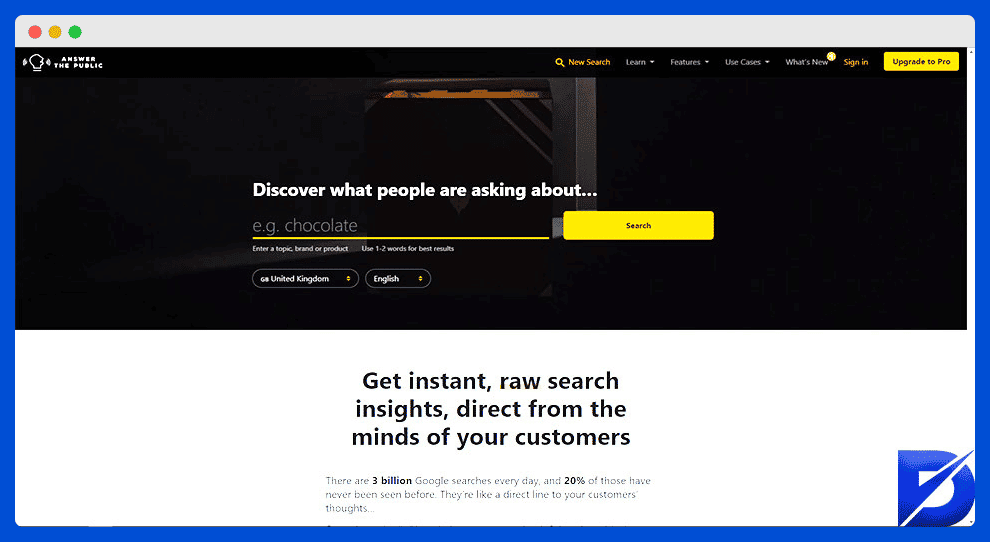 Loomly
Loomly is a great tool to manage all your social media content and take post inspiration in one place. The system offers you different post ideas based on Twitter trends, popular events, or even customers' posts. Thanks to Loomly, you can store, organize and schedule your posts and analyze what is working and what's not. Sophisticated features like a collaborative review and approval workflow make Loomly stand out among other tools in content marketing. Moreover, its commenting system and version logs can increase your team's efficiency.
Loomly's pricing plans start at $25/month and range toward $249/month. You can save 25% on annual billing.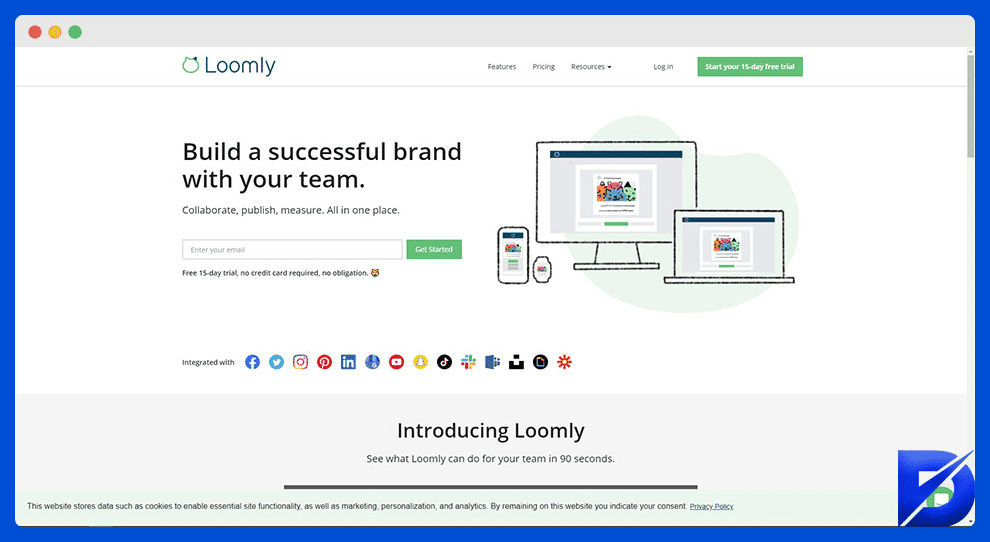 Google Analytics
Google Analytics is the best-known content marketing software available in the digital marketing ecosystem. You can see how many people viewed your content and how they found it. Analytics gives you insights into where your visitors are coming from. The system also allows you to understand how many readers purchased after looking at a post. Besides, you can analyze what types of keywords are better to grab your audience's attention. By checking the data, you can understand whether your content marketing activities are going well.
If you are an owner of a small or medium-sized business, Google Analytics is free to use.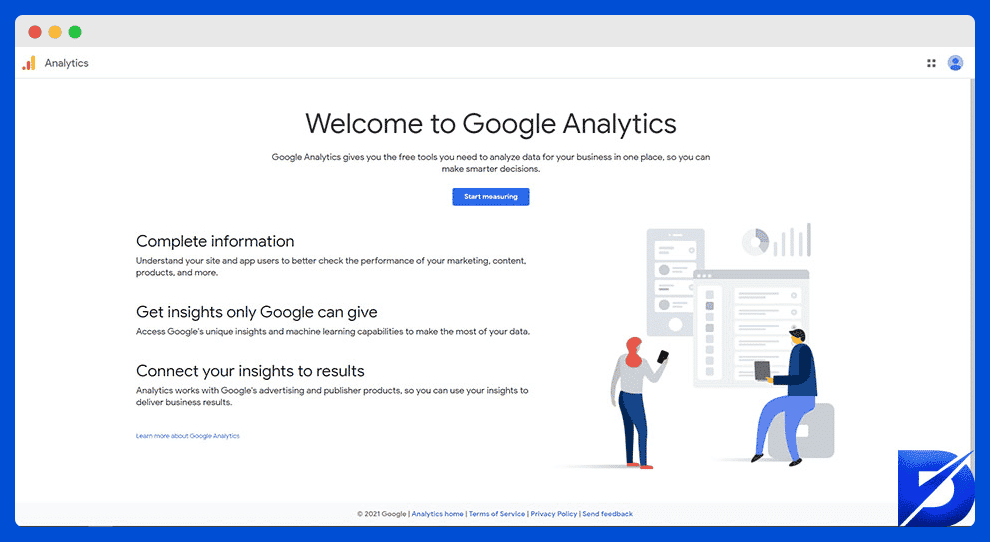 Sprout Social
Sprout Social is one of the best social media management platforms that help organize your calendar and schedule your content on multiple social media platforms like Facebook, Linkedin, Instagram, or Google+. Thanks to Sprout Social, you can track and measure trends on social media and understand how your content is performing. The site also allows you to communicate faster with your customers on online networks; it collects your business-related mentions from various channels and puts them in one place.
Sprout Social's pricing starts at $89/month and ranges towards $249/month. You can try the tool for free with a 30-day trial.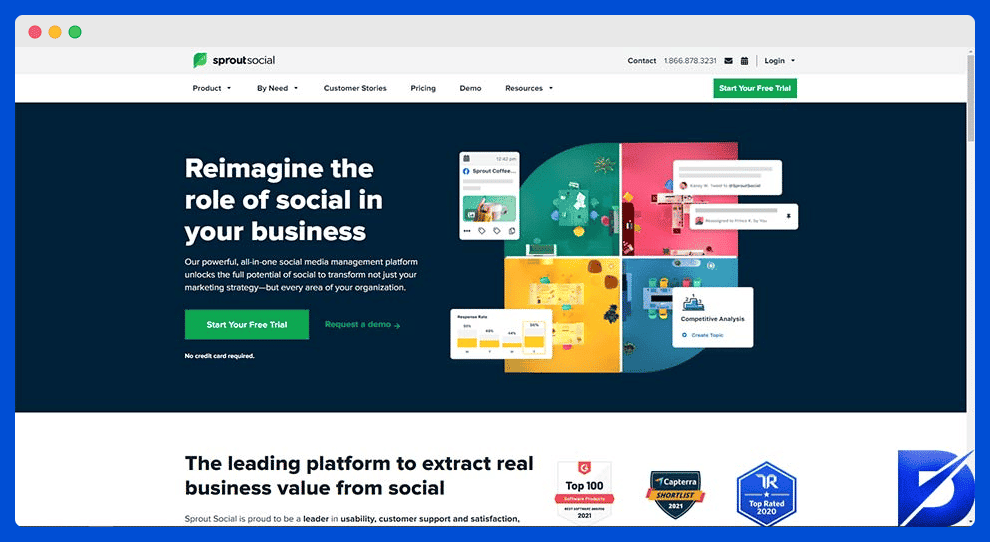 Search Engine Optimization (SEO)
SEO is related to how search engines understand your website to rank you accordingly. Search engines, especially Google, have strong algorithms that help them order the results on their search engine results pages (SERP). SEO enables you to improve your site's visibility on SERP. In this case, where your site appears in search results is closely related to words searched by internet users or keywords in the code of your site.
Digital Marketing Tools In SEO
Having a good SEO plan makes you stand out among your competitors. To achieve this, there are three essential criteria. First is keyword research, which means you should find out exactly what your audience is searching for. Second, understand which keywords can drive more traffic to your website. Finally, optimize the content of your website for users on desktop computers, tablets, mobile phones, and other smart devices.
There are tons of SEO tools, but let's talk about the four most popular options.
Dopinger's Free SEO Tools
Why look far away when you are one click away from it? Dopinger free SEO analysis tool is an easily accessible SEO analyzer. It allows you to do website analysis, content analysis, page uniqueness check, page speed, best page analysis, competitor analysis, and keyword analysis of your website.
Through our Google site analysis tool, you can see your position in the SERP more clearly, and you can create a report delivery plan from the SEO report category which we offer you in the tool. You can also use the SEO guide we have prepared for you to better use our site analysis tool.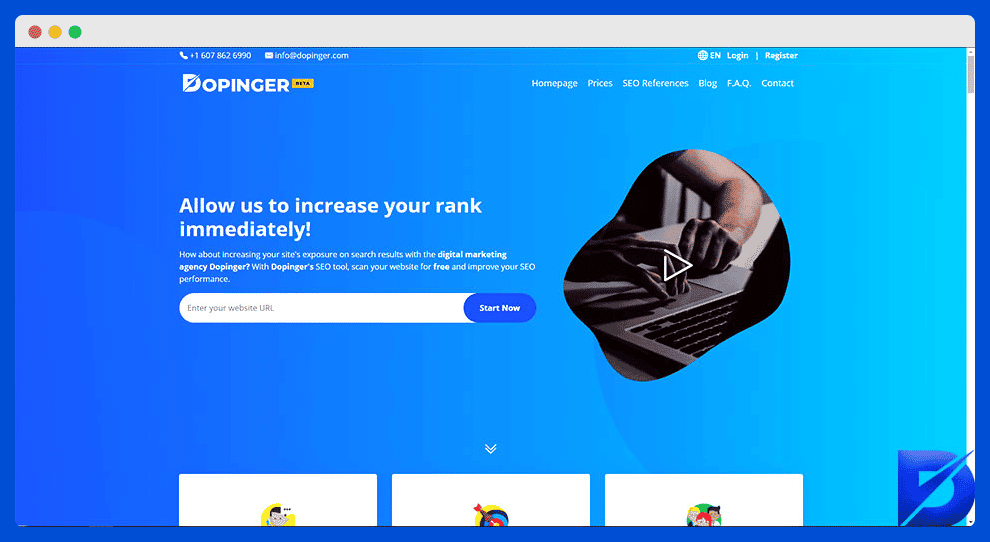 SEMrush
SEMrush is one of the most popular SEO tools for technical SEO. It lets you find out profitable keywords, which bring more traffic to your website. Besides, if there are, you can detect any issues on your site. The tool has perfect backlinks features. For example, you can easily check the number of backlinks you've and analyze them to understand whether they're working well.
One of the most striking features of SEMrush is its Domain vs. Domain analysis service, which lets you compare your site and your competitors'. It's easy to analyze keywords used by your competitors, for example.
SEMrush's pricing plans start at $119,95/month and range towards $449,45/month. You can prefer to pay annually to save up to 17% of the plan price.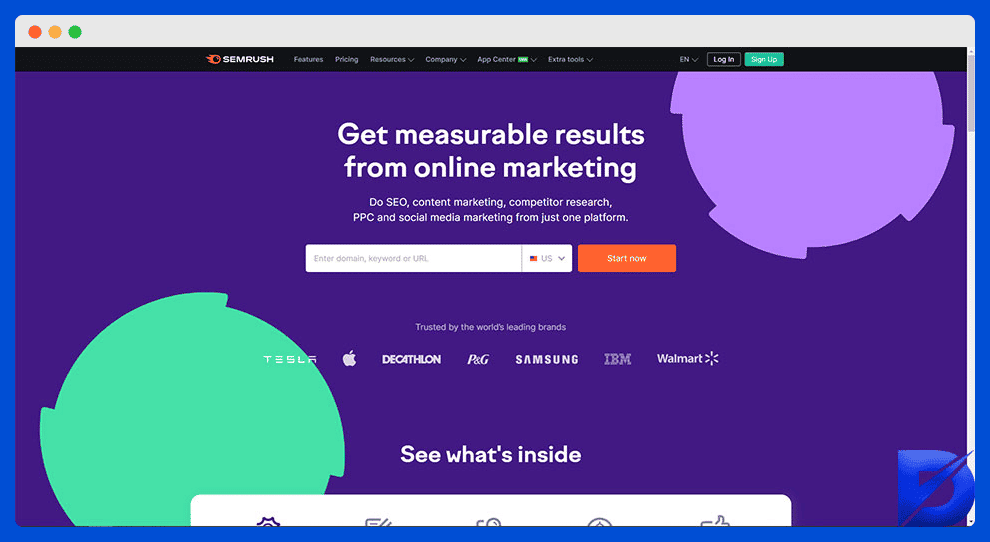 Ahrefs
After releasing in 2011, Ahrefs has fastly gotten a strong position in the SEO world. The popular tool allows you to make competitor analysis more effective. For instance, you can see backlinks used by your strongest competitors or detect broken links on your website. Besides, it provides you organic search reports to analyze your competitors' traffic. You can also understand which part of your website needs an improvement to get higher rankings in any search engine.
Ahrefs has different plans to suit your SEO needs. Its pricing plans start at $99/month and range toward $999/month. Don't forget that you can pay annually to get two months free.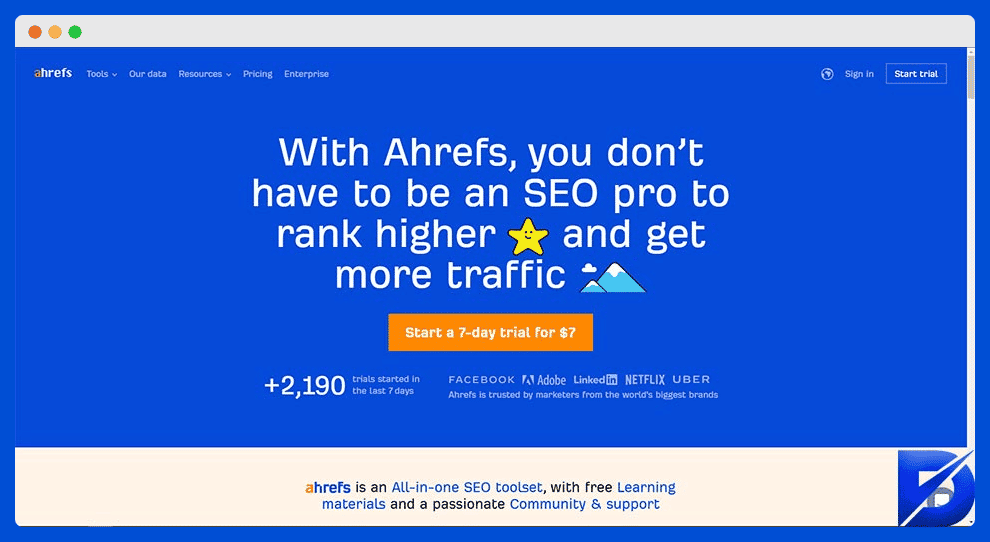 MOZ Pro
MOZ Pro can be the strongest competitor of Ahrefs and SEMrush. The website offers many different features, from tracking keywords on multiple search engines and backlink analysis to site crawls and campaign management. Thanks to its site audits, you detect any errors or issues on your site. If you are new in the SEO world, Moz can help you find new keywords and overview how many internet users are searching for these words.
MOZ Pro's pricing plans start at $99/month and range towards $599/month.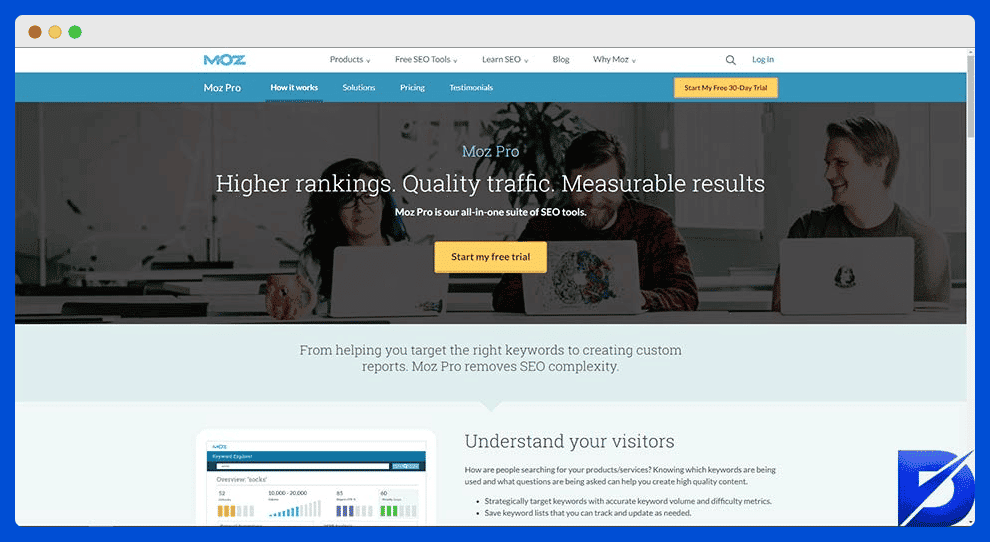 Google Page Speed Insights
As you can guess, the load speed of a website plays an essential role in SEO. Since the webpage load-time is one of the fundamental steps for search engines to rank websites in their search results, Page Speed Insights is a perfect tool that allows you to improve users' experience while analyzing the content of your web pages. Google offers an overall score out of 100 for your website so that you can understand your site's performance on both desktop or mobile devices. Moreover, you can get suggestions to improve the site's performance better.
Page Speed Insights tool is free to use.
Mobile Marketing
Since people spend more time on mobile phones than on desktops, mobile marketing is much more important anymore. For instance, you can quickly drive more customers into your website or shop or encourage people to use your mobile app. This is because mobile advertising is an excellent opportunity to connect with people while using their mobile phones. In this case, there is one pretty important thing: your website should be mobile-friendly. So, you can keep your existing customers happier while gaining new ones.
Digital Marketing Tools In Mobile Marketing
Since the screens of mobile devices are smaller than laptop or desktop screens, you should create an ad with a strong call to action. To reach potential customers through mobile advertising, you can use mobile marketing tools. Here are four popular digital marketing tools you can prefer.
Google Mobile-Friendly Test
If you ask, 'How do I know if my website is optimized for mobile?', Google's Mobile-Friendly Test can help you. It lets you understand how easily your visitors can access and read the web pages on their mobile devices. You can detect mobile compatibility and loading issues alerts that impact your site if there are.
Google Mobile-Friendly Test is a free tool to use.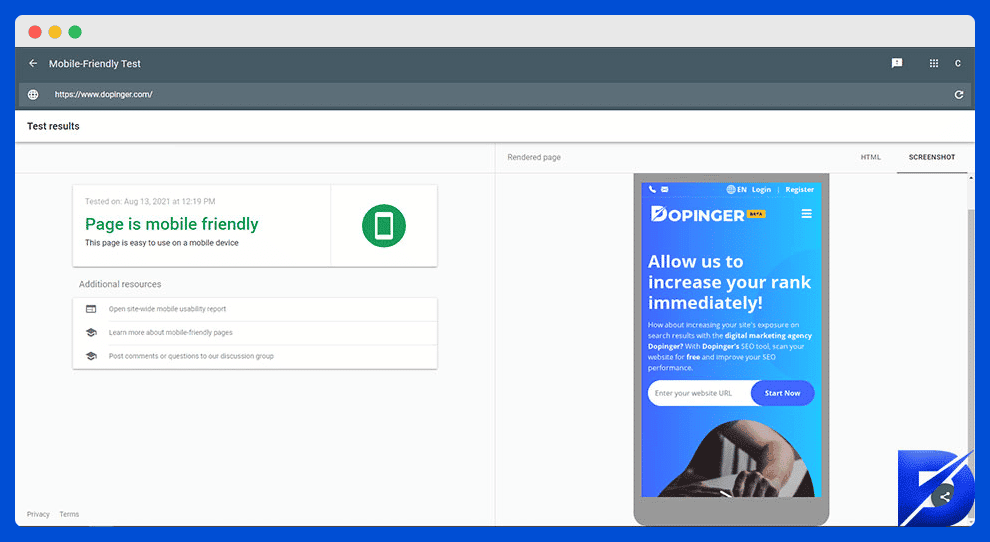 Google AdMob
Admob is a perfect tool for in-app advertising. Since mobile advertising depends on your specific audience, AdMob helps you display your different ads in different applications. Thus, you can attract the attention of different customer segments. The system allows you to track and measure the performance of your ads as well.
AdMob's pricing depends on the type of your ads, your industry, or even the country you live in. However, you should be prepared to pay from $0.5 to $3 per 1000 impressions.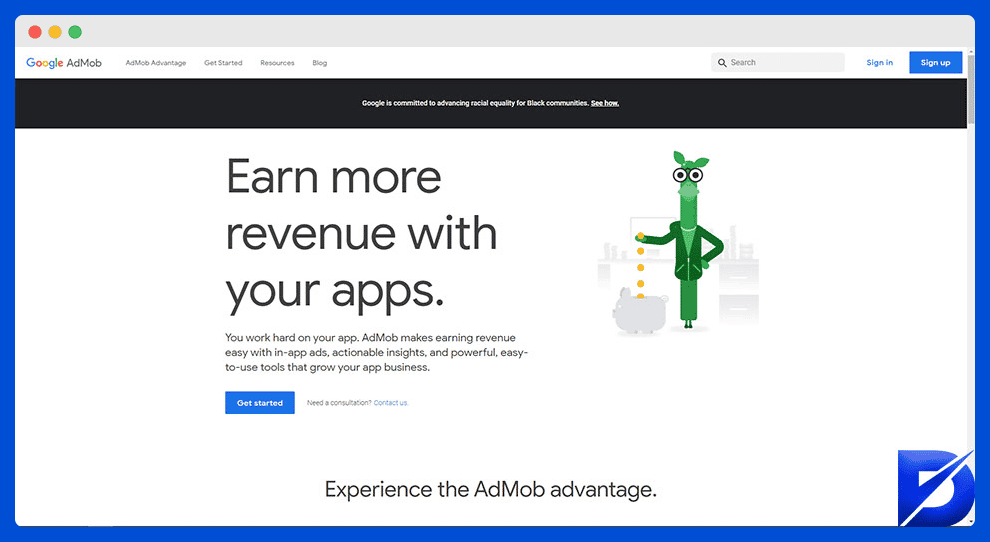 AppsFlyer
AppsFlyer is a popular tool that specializes in mobile marketing. To track and improve your mobile marketing efforts, the tool is a good option. It lets you understand where the installs are coming from, for example. AppsFlyer provides many features, from A/B testing and social media integration to audience segmentation and lifetime value reports.
AppsFlyer has various pricing plans, from free plans to paid plans.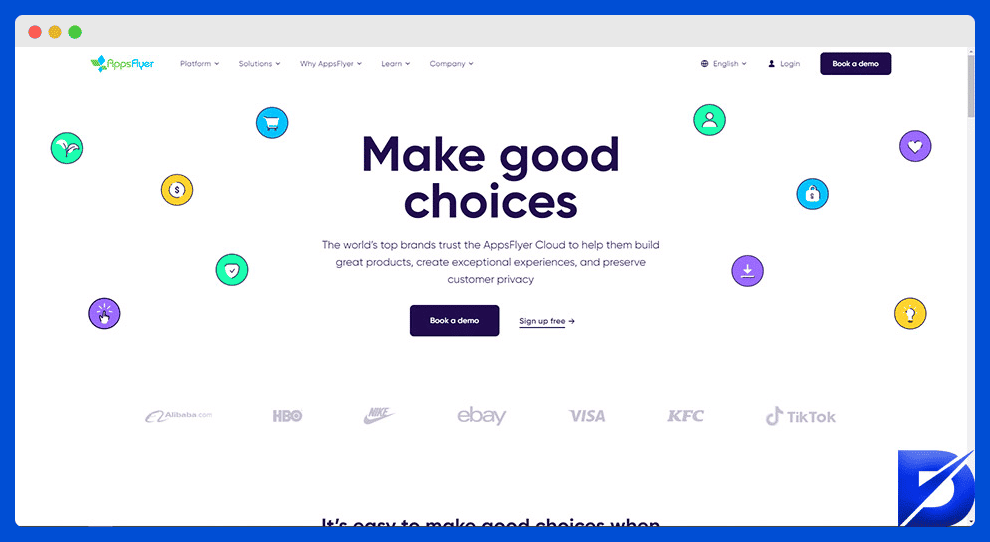 Google My Business
Sometimes customers don't have time to wait for delivery when they purchased products online. You should be findable by those customers at such times. This is where Google My Business comes into play. The powerful tools allow you to provide business-related information, such as your business/brand name, business address/physical location, telephone number, and working hours or even your prices, to both existing and potential customers in the offline world.
Google My Business is free to use.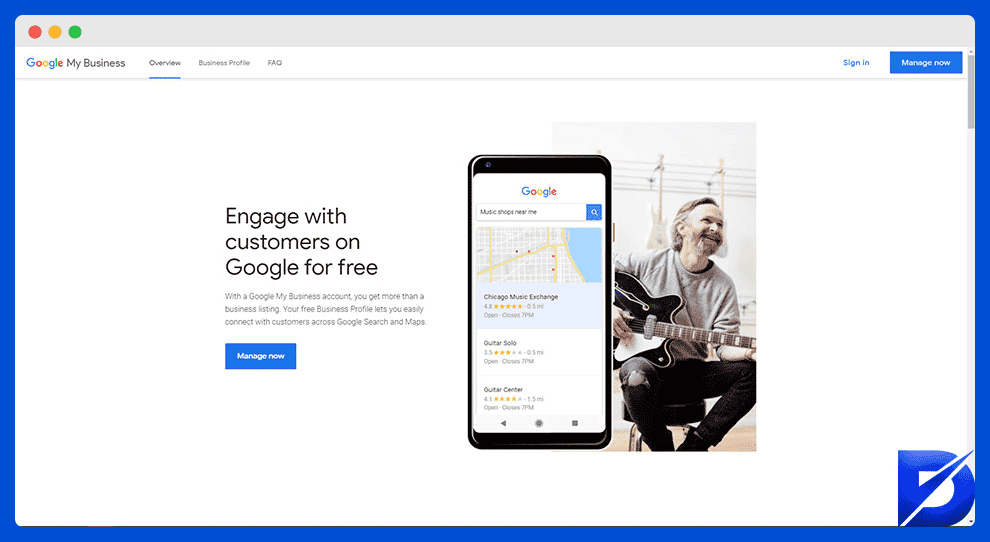 FAQ's About Digital Marketing Tools
What is the best digital marketing tool?
It completely depends on what you want to achieve on the net. For example, if you want to increase brand awareness, then use social media marketing. Or, if you want to provide special offers, or give information about new product launches, use email marketing.
How do I collect my customers' email addresses to be more efficient with digital marketing tools?
Well, there are various ways to achieve this. You can start it by asking those people. Or, you can create a newsletter that offers a 10% discount, for example.
Why are digital marketing tools essential for my business?
To track, measure, and analyze your marketing campaign's performance, you need a suitable digital marketing tool.
How do I measure the effectiveness of my email campaign?
To achieve it, there are different tools available out there. You can use Mailchimp, Benchmark Email, MailerLite, or Sendinblue, for example.
How do I know which digital marketing tools payment plan is better for me?
Don't worry; most tools offer a free trial to try.
Digital Marketing Tools In Short
The internet has become an inseparable part of every business. Therefore, adapting your brand to our dynamic world is essential. This is why we are talking about digital marketing. Once you've established your online home, you should track and measure its effectiveness, efficiency, and even safety. On the web, there are hundreds of digital marketing tools available. In our guide, we have talked about the best 20 tools. Here, let's not forget one pretty important thing. Based on the type of digital marketing, the tools will vary. To give an example, you can use HootSuite, Buffer, or EveryPost in social marketing, while you can use Mailchimp, Benchmark Email, or MailerLite in email marketing.