Spam piled up in your email account can be annoying sometimes. However, there is a quite practical solution to keep your inbox clean and organized. Disposable email addresses allow you to have a temporary account rather than receiving plenty of junk emails in the account you usually use once you create them. It prevents you from missing out on the emails that are important to you among the unwanted emails in your inbox. So, you can learn about disposable email services and simply how to use them from here.
Why Use a Disposable Email and How to Get One?
When you feel insecure about sharing your personal information, temporary email addresses give you an opportunity to receive emails without the need to use your real identity. Plus, you can stay clear of people who abuse email marketing. There are a variety of disposable email services that you can use to create a temporary email address. According to your choice of service, your emails will be deleted automatically in a while.
Once you prefer which service to use, you can visit the site to create yourself an address with an alias. Then, your short-term email is ready to receive spam messages as you need.
What Are the Most Useful Disposable Email Services?
As these disposable email addresses become more common, the number of services also increases. So, it may be difficult for you to decide which one to prefer or which one suits you the best. There is a list for you below if you need an opinion on choosing the most practical service of the many options.
10minutemail
EmailOnDeck
Nada
Throwaway Mail
Guerilla Mail
10minutemail
10minutemail provides you a temporary email address that you can use immediately. There is an option where you can extend the time of your use for another 10 minutes as you refresh; otherwise, your account only exists for 10 minutes. This service is quick and functional when you need a temporary email address for verification by also providing privacy.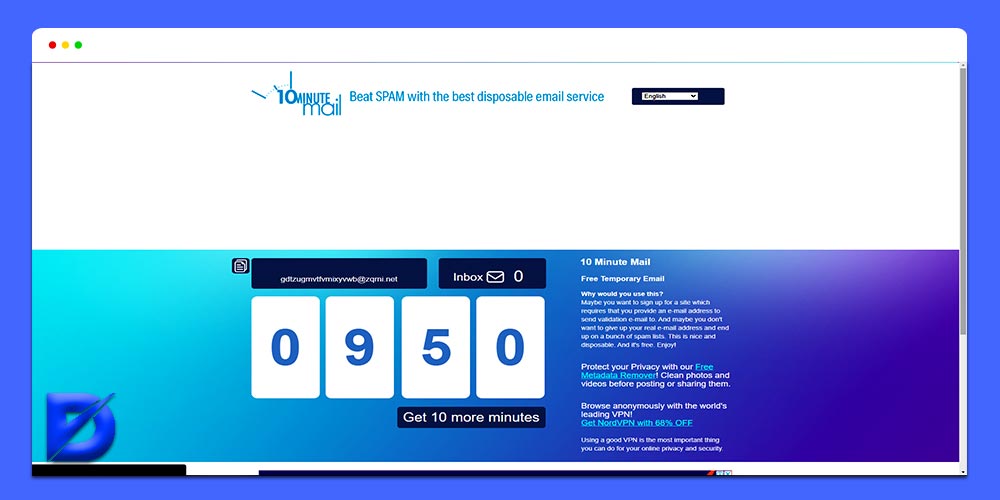 EmailOnDeck
For your short-term uses service provides you a temporary email address that quickly receives verification emails. However, you should be careful to check your inbox each day since your emails only last for 24 hours.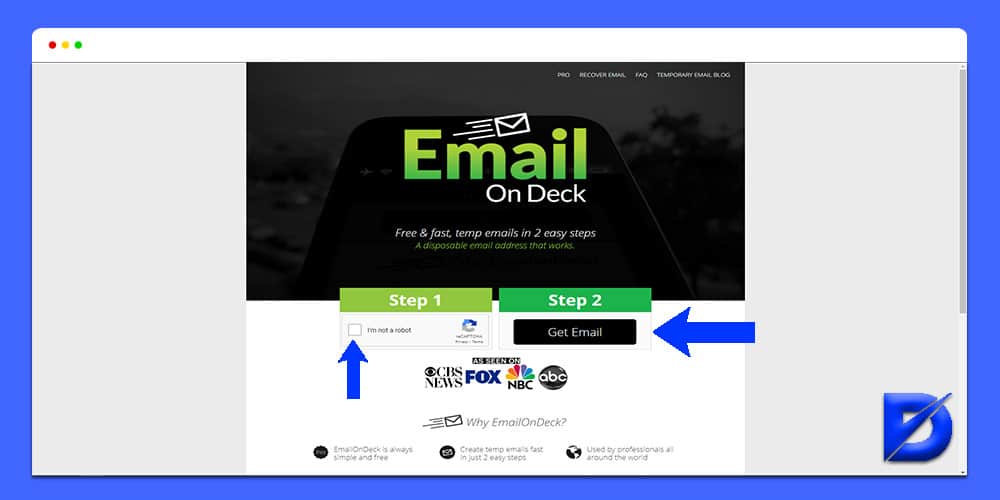 Nada
Nada allows you to create more than one username when needed by the "Add Inbox" button. Your inbox stays active unless you manually delete it.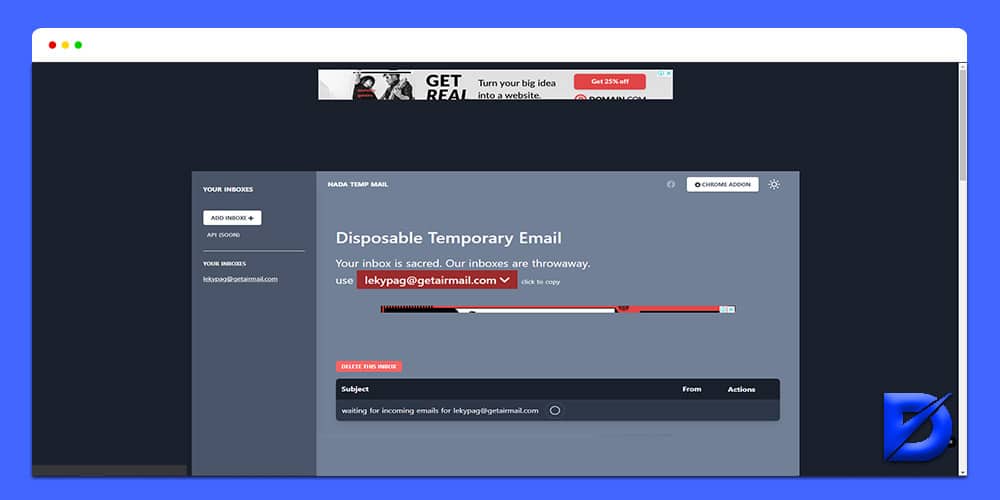 Throwaway Mail
Once you visit the site system automatically creates a permanent email address for you which lasts for 48 hours. There is an option for you to make your address permanent by entering the site again within 48 hours.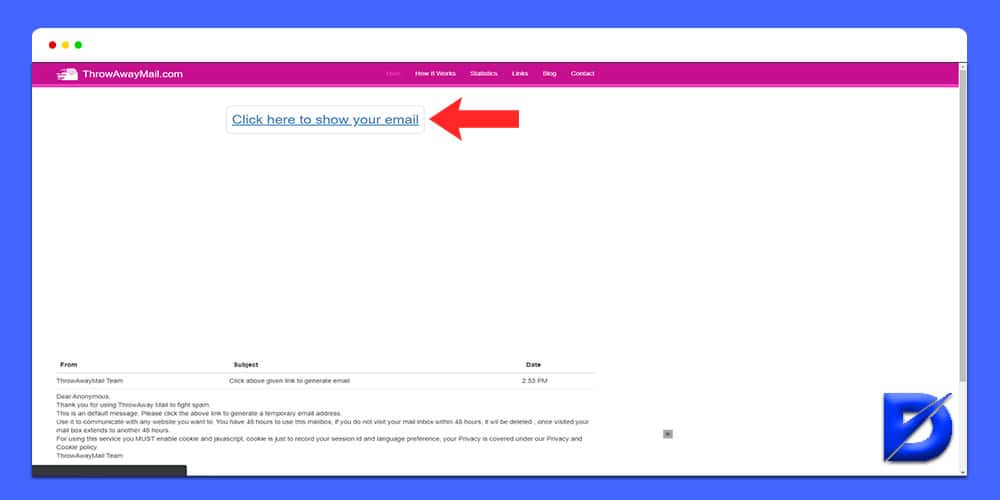 Guerrilla Mail
Guerrilla Mail service offers you a permanent, temporary email address without registration. In addition to receiving emails, you can also send emails by using your temporary email address, which prevents any misuse by blocking your IP address.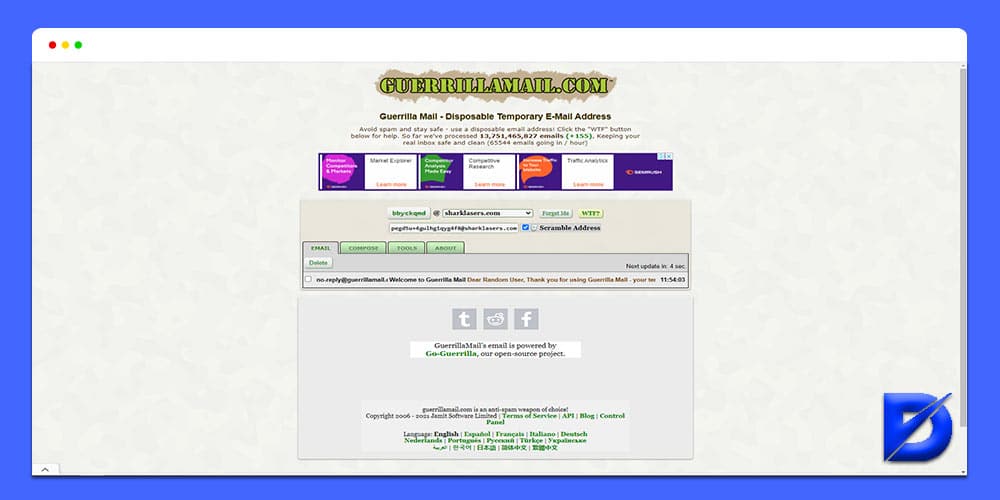 FAQs on Disposable Email Services
Is it legal to use a disposable email address by using an alias?
Yes, it is. Briefly, disposable email addresses are designed for your short-term usage by creating an alias for yourself, and they are not illegal.
Can I send emails using my disposable email address as well as receiving?
Depending on which service you choose to use, you can also send emails from your address. There are services such as Guerrilla Mail where you can compose an email anonymously.
Is it possible to save a deleted email from your inbox?
Unfortunately, it is not. It depends on the service. You can decide which one to prefer according to your need. For instance, 10minutemail keeps your emails safe for 10 minutes unless you refresh the page, while EmailOnDeck does that for 24 hours.
Is it safe for me to use a temporary email address?
Actually, your temporary email address is similar in operation to the permanent email address you normally use. They just give you an opportunity to stay anonymous and protect your privacy. There wouldn't be any safety issue once you make sure you are using a service that deletes your emails automatically.
Can someone track my disposable email address?
No, they can't. Since your identity is completely anonymous and your information is not stored by the system, it is impossible to track your emails.
Disposable Email Addresses as A Need
Using a disposable email address can be a real necessity sometimes, especially when you feel insecure about sharing your identity or get rid of all the unwanted emails in your inbox, such as verification emails or promotion ads. In times like these, there are a variety of options that you can choose regarding your need. Once you find the ideal disposable email service, you will no longer have to struggle.