As you know, Google Chrome has almost 90% of the search engine market worldwide. Of course, there are certain reasons for this worldwide dominance of Chrome. The foremost of these reasons is that this browser is extremely secure and fast. At the same time, it provides wide-ranging customizations that provide great convenience to its users. As you can see, this amazing browser is Google's most miracle weapon. However, it's not flawless and error-free. In this topic, we will talk about a common Chrome error, ERR_SSL_Protocol_Error. By the time you reach the end of this article, we are sure that you will be able to solve this error. So, let's get started now.
What Is ERR_SSL_Protocol_Error?
This error code apprises the browser user that the secure connection to the contacted server is failed. So, what is it? What causes this error? The internet today serves much more than just the exchange of information. Most people are doing their business online now. They even store the most sensitive information about their business in cloud storage systems. Most people shop online frequently. Likewise, large amounts of money are exchanged online. I mean, the internet hasn't been the same for a long time. Now people are performing all kinds of sensitive and personal transactions over the internet. That may cause an issue in terms of security. That's why TLS and SSL have become an absolute must in today's online world. The security protocol based on the standard HTTP secures connections through certificate exchange. That security process assures the transmission of the data streams in encrypted form. So, when does it appear?
A Google Chrome user sends a request to access an SSL-protected website through the browser. During these processes, the ERR_SSL_Protocol_Error message appears when the secure connection does not work. That indicates that there is a problem preventing the certificate change process that ensures connection security. In this case, Google notifies its user with the message ERR_SSL_Protocol_Error.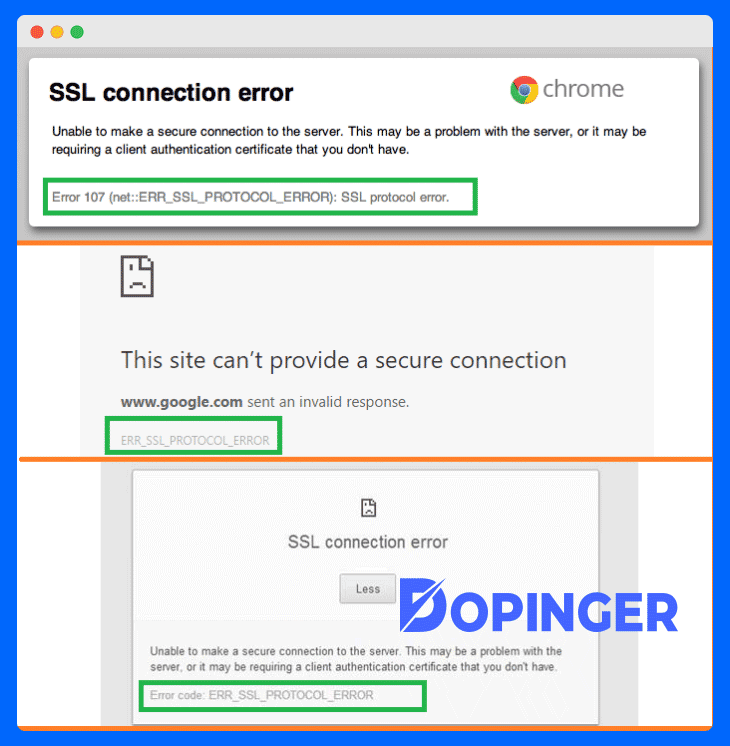 ERR_SSL_Protocol_Error Solution List
The SSL Protocol error means this site can't provide a secure connection. So, how to fix that problem? Let's find out together.
Make Sure That the System Date of the Device You Are Using Is Correct
If your system date is not current, it will cause the SSL/TLS connection to fail. If your system date is incorrect significantly, the Google Chrome browser will also be unable to load SSL connections correctly. So, make sure your system's time and date settings are correct. If it is not correct, be sure to change it correctly.
Try to Clear Your SSL State
Time needed: 2 minutes.
If your problem is not resolved, you may clear your SSL status by following these steps:
In the upper right corner of your Google Chrome browser, there is an icon in the form of an ellipsis

When you click on this icon, a drop-down menu will appear on the screen.

Click on the Settings option from this drop-down menu.

Now, you'll need to find the Advanced Settings option.

Keep scrolling down until you find the Advanced settings option.

Once you click on the Advanced button, it will expand.

Scroll down again until you find the Open Proxy Settings option.

It is under the System section. When you click on it, the Internet Properties window will open. You should go to the Content section in that window.

Under the Content section, you will see the Clear SSL State option.

Now, all you have to do is to click on it.
These steps will clear your SSL state. After you complete this process, simply try to open the website once again.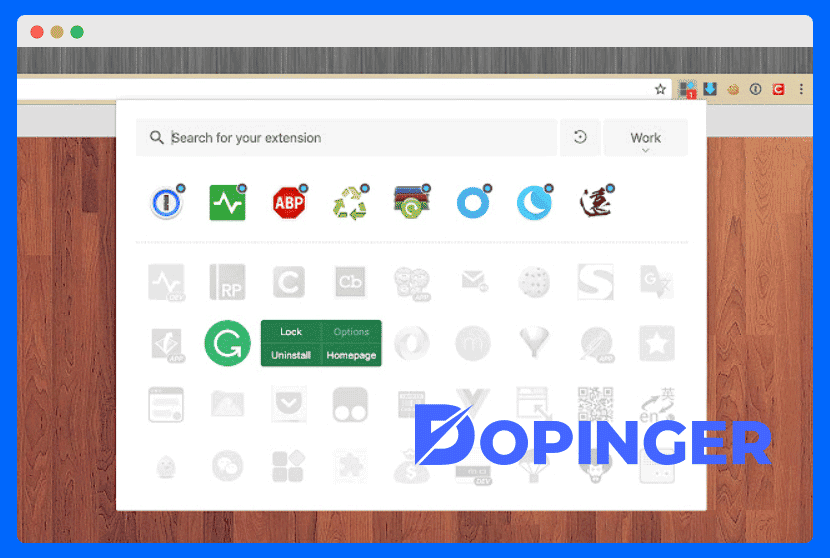 Try to Disable All Your Chrome Extensions to Fix the ERR SSL Protocol Error
Some Chrome extensions may impair the browser's functionality. Thus, they may cause error messages, such as net::err_ssl_protocol_error and err_ssl_version_or_cipher_mismatch. If other solutions did not solve your problem, try disabling all Chrome extensions.
Disable Your Antivirus and Firewall Programs
Security tools run with various rules and algorithms. So, they may prevent access to specific sites even if they don't have a security risk. That's why you should test if your antivirus and firewall programs are the reason you are getting this error message. Now you can try to regain access by disabling your antivirus and firewall programs.
FAQs About ERR_SSL_Protocol_Error Message
How can I verify the SSL certificate?
You may perform a site-wide scan by using an online SSL checker. That process will verify that there is no problem with your SSL certificate.
I'm using an older version of Chrome. Could this be the cause of the error message?
Yes, using older versions of the Chrome browser may cause error messages. Therefore, updating your browser may be enough to solve this problem.
How to fix an SSL error on iPhone?
First, restart your device.Then, first, toggle the Airplane Mode OFF. After, turn it ON back.Reset your Wi-Fi settings.Perform a "Reset All Settings" reset.
What are TLS and SSL?
TLS stands for Transport Layer Security. It is the successor protocol to SSL. Basically, TLS is an improved version of SSL.
How to turn off the QUIC protocol in Google Chrome?
In the URL, type "chrome://flags". Search for "Experimental QUIC protocol" and finally disable it.
ERR_SSL_Protocol_Error & How to Fix It, In Short
Users sometimes receive error messages from the Chrome browser. One of these error messages is the ERR_SSL_Protocol_Error. When you receive this error message, you may also see the "connection is not private" text on your screen. However, of course, there is a solution to this problem as well. In this article, we have explained a couple of different solutions to this problem.