Blue screens are a nightmare for computer users. If your Windows operating system has problems such as installing or updating, you may encounter this nightmare at any time. Depending on the magnitude of the installation and update problems, Error code 0x80070057 may appear on a blue screen. If you are a little lucky, it might show up in a white popup indicating a smaller issue. Still, this error code does not indicate major problems compared to other Windows errors. However, you can be sure that it will disrupt your work suddenly. So, let's take a closer look at what this error code is all about and how it came to be.
What Causes the 0x80070057 Error Code
This error code most commonly occurs when upgrading Windows 8.1, Windows 7, or an older version of Windows to Windows 10. Actually, this error code has been appearing for similar reasons since the Windows XP version. Since this period, users have encountered this error code both when installing and updating Windows for various reasons.
This issue occurs due to storage problems caused by the Windows operating system commonly. Updating the Windows version may be the source of these storage problems.
Besides, if your hard drive is an older model, this could be the cause of the 0x80070057 error code from storage. On the other hand, if you have played with your hard drive's partitions, you may have corrupted it too.
Did you ever attempt to copy or install data to the hard drive as the disk struggles to write the information to it? Because that may also cause this problem. Therefore, it would be best to wait for the disk to complete writing information before doing this.
What we have counted so far are 0x80070057 error codes that may cause greater damage relatively. But, there are also more harmless ones. One of the most common innocuous instances of this issue occurs while creating a new profile in MS Outlook. Installing a new app on your computer is also one of the most common reasons that cause this problem. Some apps are more prone to cause this error.
The decrease in the storage space of your computer is one of the causes of this problem. At the same time, any app may trigger this error code if your computer's underlying hardware has a malfunction.
This long history of the 0x80070057 error code has, of course, brought many solutions. Let's take a look at the solutions to these problems now.
How to Fix 0x80070057 Error Code
It is not possible to identify the problem that caused this error code clearly. Therefore the best thing you can do to fix this problem is to try potential solutions until your issue is resolved. Some of these solutions are pretty easy to perform. You may perform them on your own easily. However, some potential solution methods are also quite intense. You should be careful while performing intensive solutions and make sure that you complete the process completely. At the same time, you can be sure that these solutions will consume your time really. Let's start listing our solutions with the simplest ones. If these solutions cannot manage to solve your problem, you will find more intensive and effective solutions. But just in case, it may be useful for you to review every solution on this list to find an easier solution.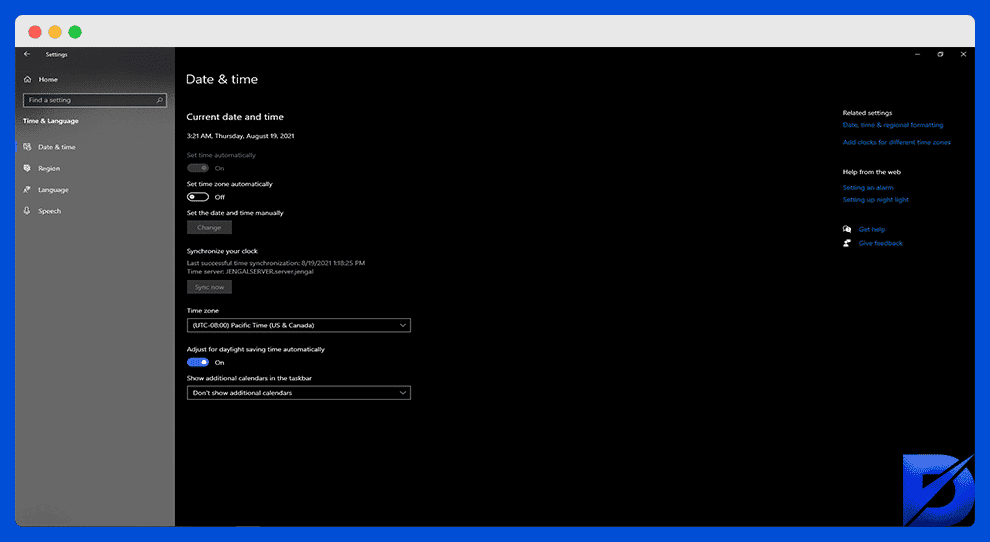 Make Sure Your System's Date and Time Settings Are correct
That is the simplest. But do not underestimate it. The reason for many problems that occur on all computers around the world is that simple issue. Thus, you may get the 0x80070057 error message if your system date and time aren't synched up with the real world correctly. So, if you're lucky, syncing the date and time settings will fix your problem in no time. If you are not, scroll down to keep reading.
Rename the SoftwareDistribution Folder
To do this, follow the steps below:
To start, press the Windows key + R. That will open the Run dialogue.
After, type %SystemRoot% and hit Enter.
You need to scroll down to find the SoftwareDistribution folder. Rename that file as SoftwareDistributon.old.
After you rename it, restart your PC.
You should try to update again to understand if it's worked.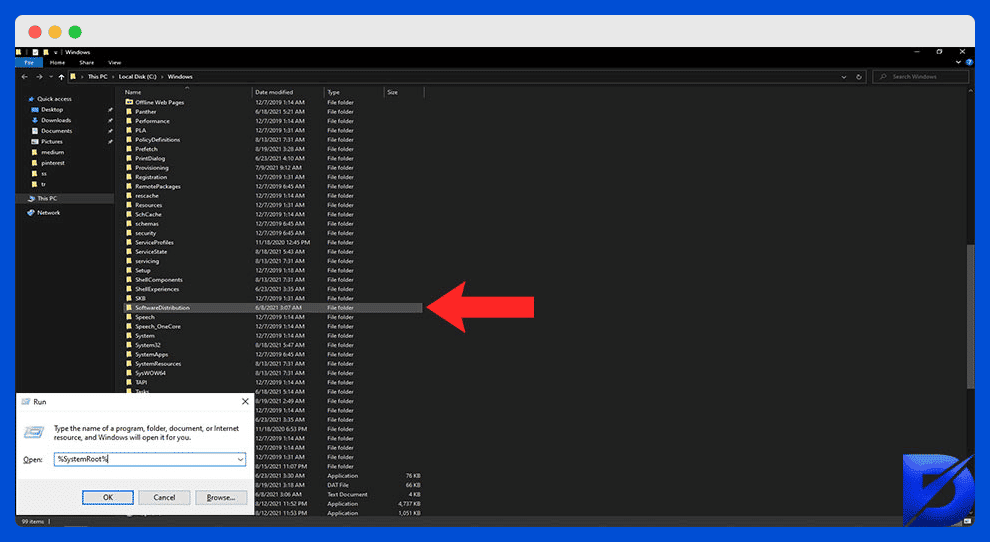 Try to Run Chkdsk
The chkdsk is quite useful software. It scans all filesystems on your disks. Then, detects all issues and tries to fix them. It also checks the integrity. In this checking process, it scans your filesystem metadata. Once it detects any problem, it fixes them quickly. So, what are these errors that chdsk fixes? We may list them as follows:
Bad security descriptors in the filesystem
Corrupt entries in a volume's MFT (MFT stands for master file table)
File size data of the individual files in your filesystem
Misaligned time stamp about individual files
This software is also able to scan for bad sectors. It has the ability to scan and fix both forms of bad sectors. If there is physical damage on the hard disk, bad sectors occur. On the other hand, if your hard drive wrote data wrongly, soft bad sectors emerge. In this case, Chkdsk marks the bad sectors to indicate that they are not suitable for use anymore. It also tries to solve these errors by repairing soft bad sectors. So, how can these help you in solving your 0x80070057 issue? The underlying storage hardware you are using may include corrupted data. It could also have defective hardware or a damaged partition. In this case, the chdsk tool or the Windows Check Disk may be useful to detect the problems and fix them.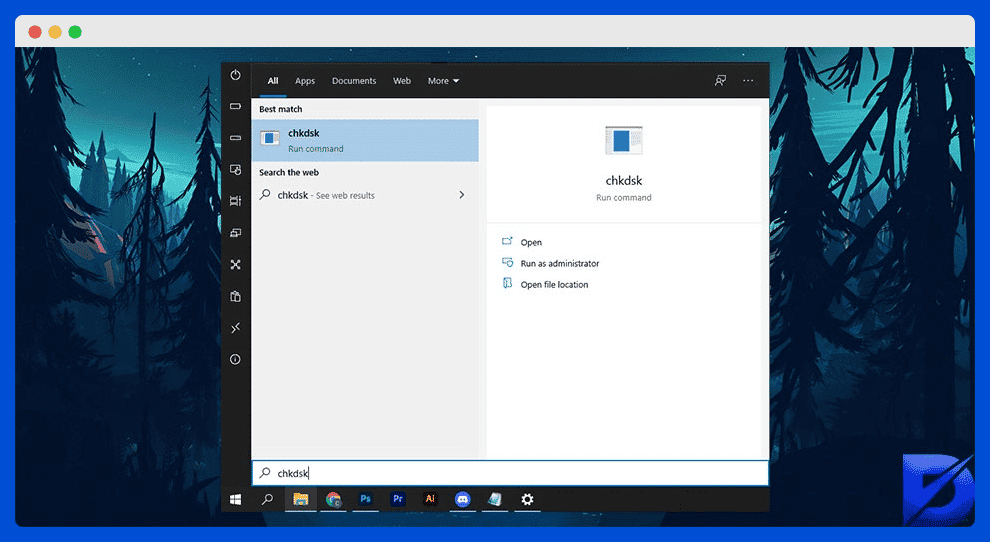 Try to Change the Windows Registry
Follow the steps below to ensure that your registry entries are correct:
To start, press the Windows key + R. That will open the Run dialogue.
After that, type regedit and hit Enter.
Your registry entries should look like this exactly:
[HKEY_LOCAL_MACHINE\SOFTWARE\Microsoft\WindowsUpdate\UX] "IsConvergedUpdateStackEnabled"=dword:00000000
[HKEY_LOCAL_MACHINE\SOFTWARE\Microsoft\WindowsUpdate\UX\Settings] "UxOption"=dword:00000000
After you make the necessary changes, reboot your system. Now, you may try to upgrade your Windows version again.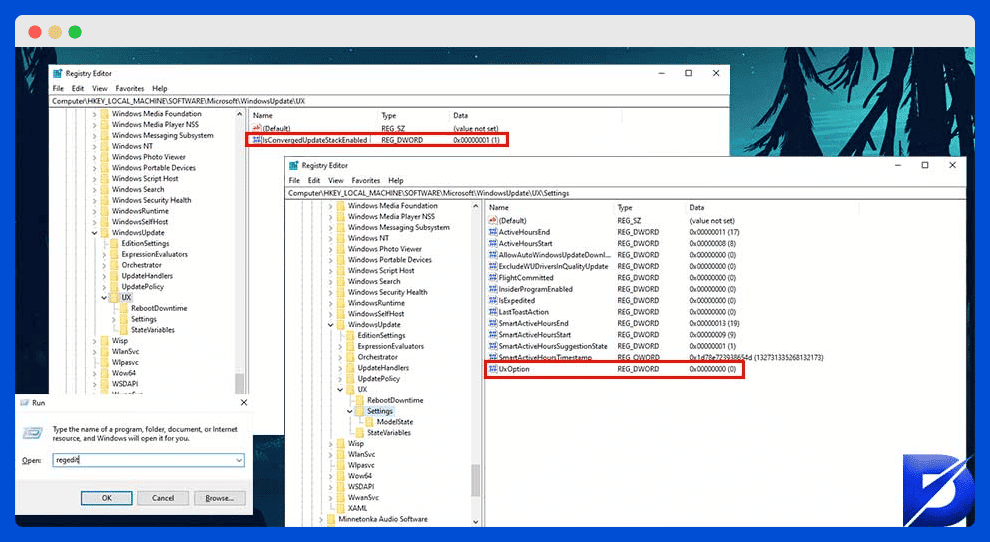 Cleaning Up Junk Files
Insufficient space on your hard disk drive also causes error code 0x80070057. That occurs when you upgrade your operating system to a version that will take up more space on your computer especially. In this case, the files of the new version of Windows are missing. Because there is not enough space on your hard drive. So, what you need to do is to free up space on your hard disk first. There are simple ways to free up space on your hard drive:
First of all, you may clear out your recycle bin. These files are already useless to you. So, they don't need to take up any more space on your hard drive.
You may also free up a huge space on your hard drive by clearing out your downloads folder.
You may also consider deleting any temporary folders to provide more free space.
While we're at the end of this part, let's give you a little tip. You may benefit from many programs that can do the operations we have listed above for you. These programs will detect for you any unnecessary or obsolete files on your hard drive. At this point, it is up to you to choose which ones to delete.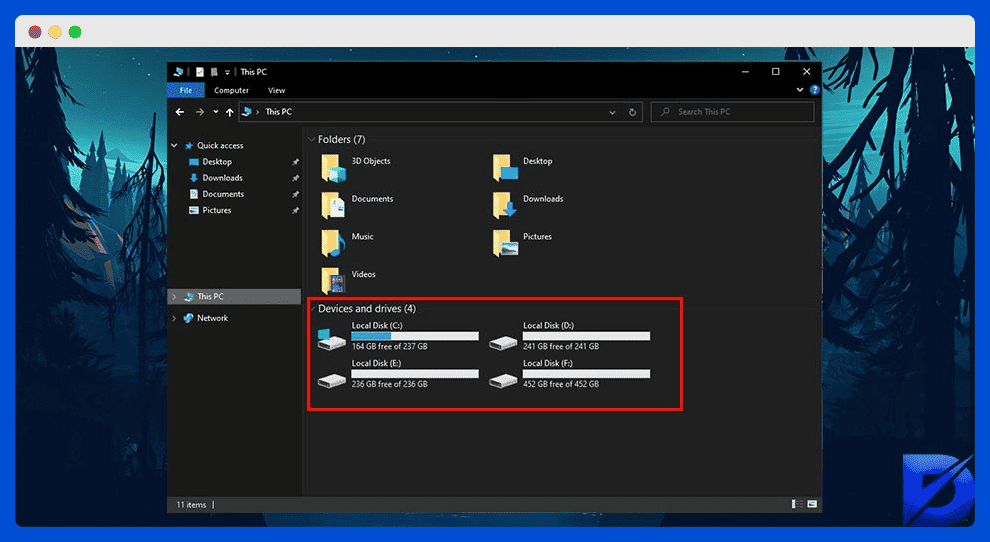 Use Anti-Malware Scans
Spyware and viruses may cause error code 0x80070057. For this reason, be sure to do a thorough virus scan before trying intensive solution methods. Although it seems like a waste of time, it will save you from dealing with bigger jobs if it solves your problem.
Run Windows Update from Scratch
A problem may have occurred while installing the Windows operating system. Besides, there may be a problem with the version of Windows you are using. These issues will most likely be fixed in the next update of your version of Windows. So, it would be useful to run the Windows update to solve this issue. Now, simply wait for the download process to complete. Then, complete the installation process by performing a couple of steps. Finally, if everything is ok, restart your system.
Use the System Update Readiness Tool
This solution is effective for those using Windows 7. Many users encounter error code 0x80070057 while trying to upgrade to Windows 7. The reason for encountering this error code may be that their system is not ready for an update or upgrade process. Before the upgrade, it might require an intermediary update. It may have encountered a completely different problem than this. For all this, you need to download the System Update Readiness Tool. You may download it through the official Microsoft website for free. After you download the software, simply install it. Then, all you need to do is to run the program. The software will diagnose and fix all problems related to this issue for you. After it fixes your problems, you may continue to update or upgrade Windows.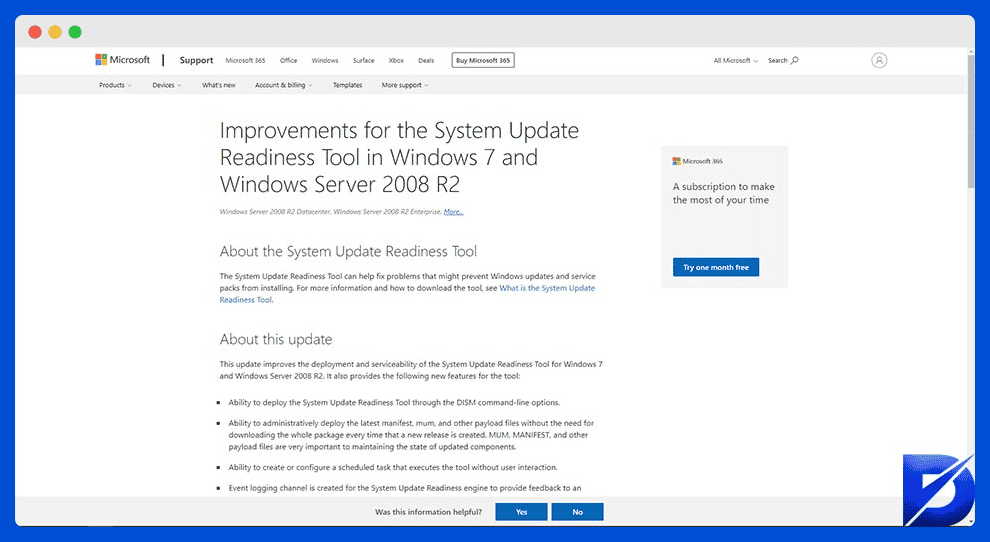 DISM may solve your Issue
This solution is also useful for those who encounter this problem while trying to update Windows 8.1 or Windows 10. In this case, the DISM tool may help you instead of the System Update Readiness Tool. DISM stands for Deployment Image Servicing and Management. So, how to use DISM? Follow the steps below in order to run DISM:
First of all, you need to open Command Prompt as an administrator.
After you open it, type "DISM.exe /Online /Cleanup-image /Restorehealth," and hit the enter.
This command will start the download process for the necessary files to fix any update corruption. In the meantime, wait.
When the download process is complete, type "sfc /scannow" and hit Enter again.
When this process is completed, you may start your Windows update or upgrade processes for once. If it fails again, you should try the next solution method.
Try System Restore
That is the last method you can try before resetting your computer completely. So, hold on to this castle. If you're lucky enough, your system has a restore point shortly before that problem arose. If you are not lucky, you will have to install an earlier restore point. That means your data and app installs in between will be lost. That is, there may be too many files that you need to back up before performing a system restore. That will cost you extra time.
The System Restore will revert everything that has changed since the System Restore Point you choose. So, how to run the System Restore?
Go to your Start menu.
Click on the Control Panel.
Search for Recovery.
Then, click on the Open System Restore. After that, click on Next.
Select the system recovery point on the screen that will appear. Then, finally, click on Next.
As soon as you click on the Finish, the System Restore process will begin.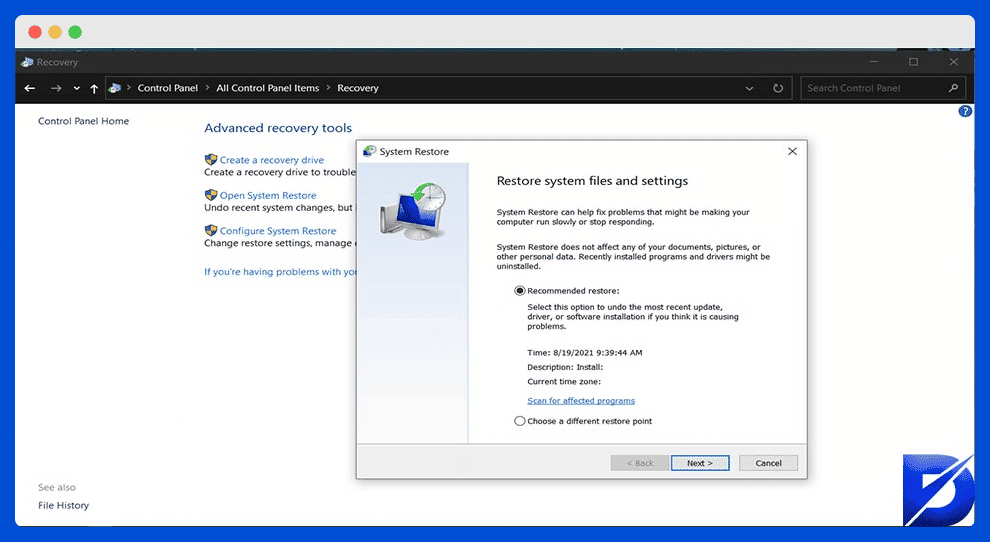 Reset Your PC Back to Factory Settings
That is where all hope is lost. If none of the solutions above have worked, you will need to reset everything on your computer. That means you will lose all data on your computer and have to reinstall all apps and software. So, back up as much of your important files and data as you can before restoring your computer to factory settings. If possible, also back up important files in your apps and software. In this way, after fixing the problem, you will be able to continue your work from where you left off. So, how can you do this? You don't have to worry about this. First of all, Windows has great built-in tools for this task.
A Clean Format with a New Partition
If restoring your computer to factory settings did not work, you should format your operating system. If the error code 0x80070057 is emerging from a problem with the operating system, this will work. Some of the operating system files may have been corrupted or deleted accidentally. In this case, first, you need to delete the partitions. Then, perform a clean reset and reinstall your Windows version.
Buy a New Hard Drive
I'm sorry if your problem has brought you this far. But, look at the bright side of things. You at least had a chance to back up the data on your hard drive before something worst happened to it. So, you will be able to continue working more solidly with a new hard drive. I suggest you buy an SSD for a boot drive. It will provide you the best performance. However, any hard drive will be useful too.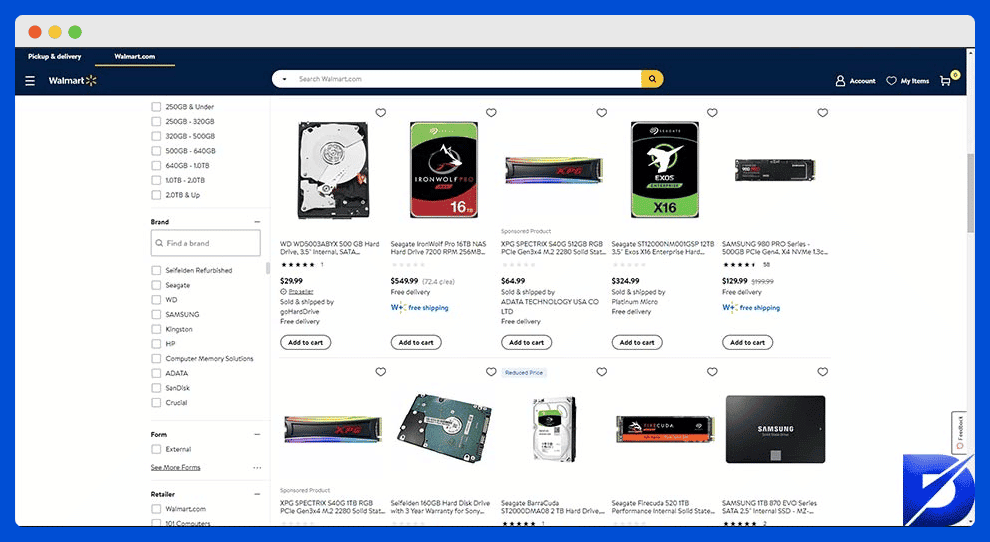 FAQs About Error Code 0x80070057
Can the System File Checker tool help me fix error code 0x80070057?
If the problem is caused by corrupted or missing system files, it may help you. System File Checker helps you to scan your system for any deleted or potentially corrupted files.
Is it useful to reset Windows Update Repository to fix the error code 0x80070057?
Yes, this might be helpful in solving your problem. It's a bit of a long process. You may learn how to do it on the Microsoft Official Support page.
What is Windows Update Troubleshooter?
It diagnoses and fixes Windows update problems. Although unlikely, it may manage to resolve error code 0x800700
What is the SetupDiag tool?
This tool is another free Windows update problem solver from Microsoft. It may help you to detect and fix Windows update issues.
What message do you get when you get the error code 0x80070057?
An internal error has occurred: The parameter is incorrect: (0x80070057)
Error Code 0x80070057: How to Fix It, In Short
Error Code 0x80070057 is one of the most common Windows update errors. However, there may be other reasons to cause this error. We have explained these reasons in this article. We've also listed and explained each of the methods that can help you fix this problem, one by one. On the other hand, we have mentioned the similarity of this error with the 0x80240034 and 0x8024000b error codes. We hope this article was able to help you to spend days without a blue screen. And before you leave, here's a helpful article on how to fix http error 503.