BlogSpot is also known as Blogger. Google bought this service in 2003 and incorporated it into its structure. So, what is this BlogSpot? What does BlogSpot do? This service helps internet users to start their own blogs. Pyra Labs was the first to develop this service. Pyra Labs offered this service to internet users in 1999. The service was very successful in a short time and managed to attract the attention of Google. Since the day Google bought it, it has been serving internet users as a Google product. You may create amazing blogs with the free templates this service offers. So, let's talk about how you can do that now. Then, we may talk about amazing free Blogger templates.
How to Create a BlogSpot
BlogSpot has a very suitable infrastructure for both personal and community blogs. Creating a blogger BlogSpot is very easy. You may also easily edit it as you wish. Also, you do not need to have any software knowledge to do this. Through BlogSpot, you may create the blogs you want. Thus, you will take the first step to reach your content to millions of people. To create a Blogger Blogspot now, follow these steps:
Go to the Blogger website.
To create a blog on Blogger, you must first have a Google account. If you do not have a Google account, then you may complete your registration in the first place. At this stage, all you need to do is to click on the sign-up option. If you already have a Google account, you may log in to Blogger easily. In this case, all you need to do is to type your account username and password.
After completing the login process, click on the Create New Blog tab from the home page. That will be the first step in creating your BlogSpot blog.
From this page, you need to choose a page title for your blog first.
Then, you will need to choose a blog address for your blog page.
In addition, if you wish, you may only use Blogger's infrastructure by purchasing a custom domain name of your own.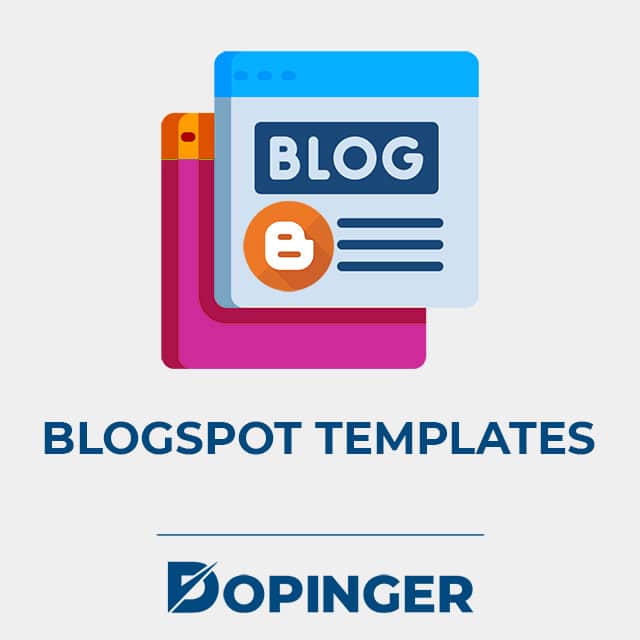 BlogSpot Templates
If you have followed the steps we have listed for you above, you have now created your blog completely. Now, your first job is to choose one from the endless free Blogger templates that will not tire the eyes of the users. Also, it should reflect the spirit of your blog. Blogger offers you countless riches in this regard. This richness offers many different and eye-catching templates. If the free BlogSpot theme you want is not one of them, you also have something to do about it. You may create your own theme by editing dozens of theme templates easily.
It is worth reminding that the blogs you create in BlogSpot are hosted only on Google servers. Google Blogger uses BlogSpot for web hosting of blogs. That is, it uses subdomains for websites that users will create. You may create a new post by simply filling out your blog in a form structure. You can edit these new posts you will create in any web browser. After these processes, you can publish your post instantly. Blogger is also a publishing platform with all the necessary tools to publish articles on a website. Users cannot use BlogSpot on any other publishing platform. Google has developed BlogSpot and Blogger as compatible services only for each other.
On the other hand, Blogger serves as a free publishing platform on this domain. Blogger has lots of free themes for you to create dynamic web pages. Google AdSense app is integrated into users' accounts. Thus, users can generate additional income online from advertisements displayed on their blogs. Users can even edit how these ads appear on their blogs. Besides, the Blogger account will be integrated with all other free Google services. The Blogger platform is also mobile-friendly. Users may even create and publish blogs from their mobile devices.
Best Blogger Templates
This list we have prepared for you includes the best free Blogger templates. You may use these Blogger templates for free.
Cihuatl
Basel
Technext
Blush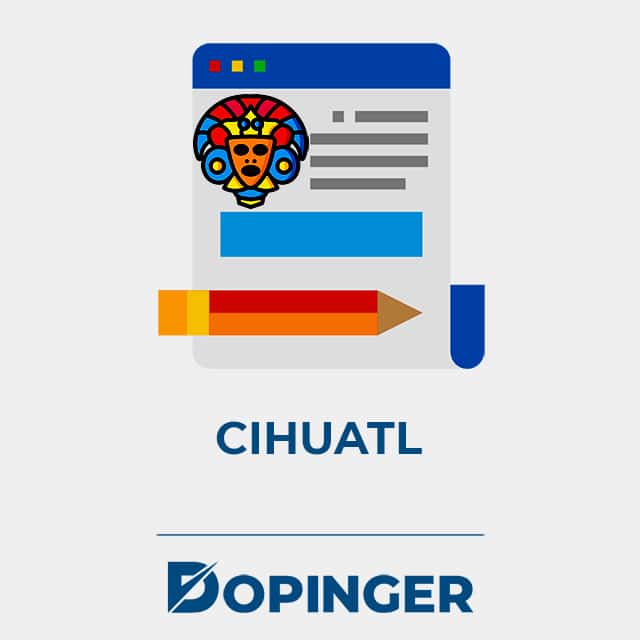 Cihuatl
It is a free Blogger template. It is one of the templates that users find quite functional. However, it still lacks some features. It is also adapted from WordPress. We may list its features as follows:
Right and left sidebars
SEO-friendly and responsive
Has only one column
Completely ready template to get ads
It has a quite exclusive design for Blogger
Slider
This free template also has social bookmark icons
Thumbnails are available to post
Special footer columns
Drop-down menu
It also offers related post support
Threaded comments have a good design
It has a totally customized 404 error page
Overall, it has a pretty cute design
So, for which kind of blogs is this template suitable? If your blogs are about arts or crafts, this free template is for you. This template is also a perfect fit for fashion and design-related blogs. You may also use this template if you write blogs about skin and body health and beauty. It is also suitable for home and decoration blogs. It is worth noting that travel bloggers also may prefer this template.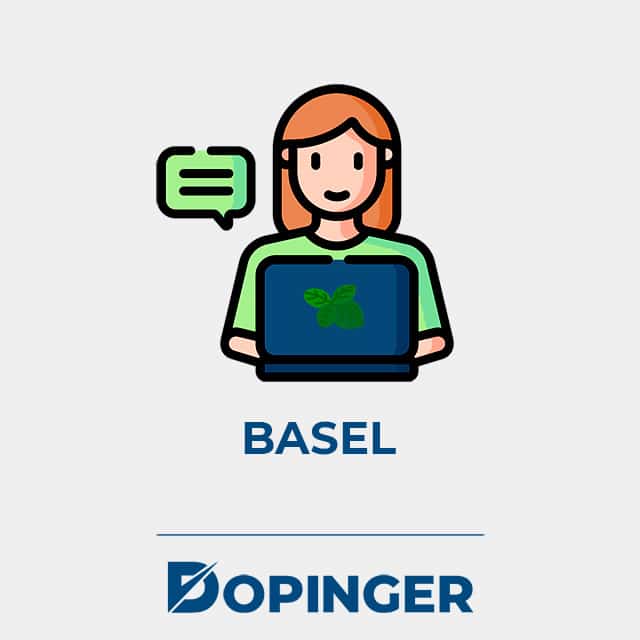 Basel
Another fashion template is on the second row of our list. This awesome free template is tailored exactly to your needs and to meet your customers' expectations. Basel template allows you to create both your personal blog and your fashion blog simply. Thanks to the Basel template, you will be able to have a unique and attractive blog. This unique template has both retina graphics and a responsive design. This way, you will have a blog that looks great on all mobile devices. We may list the main features of the Basel template as follows:
Large and boxed layouts are pre-loaded in this template
This template also has a number of custom fonts
This template contains lots of custom icons
It has retina graphics and a responsive design
This template also has a wide variety of page types
The Basel template has unlimited color schemes
In addition to the features we have listed above, it also has a lot of extra features
Inspiro
Among the free Blogger templates, one of the most deserving of the connotation of its name evokes is the Inspiro template. This wonderful blog is also perfect for fashion bloggers. Its extremely clean and minimalist theme is well suited for fashion blogs. The design of this template is quite elegant in a way that suits its purpose. Inspiro has extremely detailed documentation. Thus, you will be able to make the most of this template. In addition, the unique layout of the template also attracts users.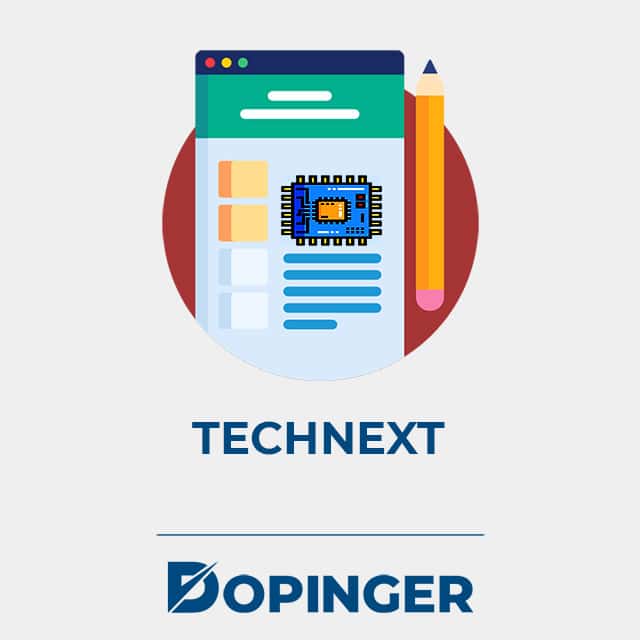 Technext
If you are looking for a clean and simple Blogger template, this is the template for you. This template has 12 different color options. You may choose any of these color options whenever you want. You may reveal the difference and style of your blog by choosing your favorite among these color options. This amazing template also has a responsive design. So, thanks to this template, you will be able to showcase the style of your blog on mobile devices. We may list the features of this template as follows:
It has special social bookmark icons. Thanks to these features, you will be able to strengthen the social presence of your carefully prepared blog
It has a content page and homepage with strong SEO optimization
It has an AdSense optimized content page and homepage
This template, which has the features we have listed above, is suitable for all kinds of blogs.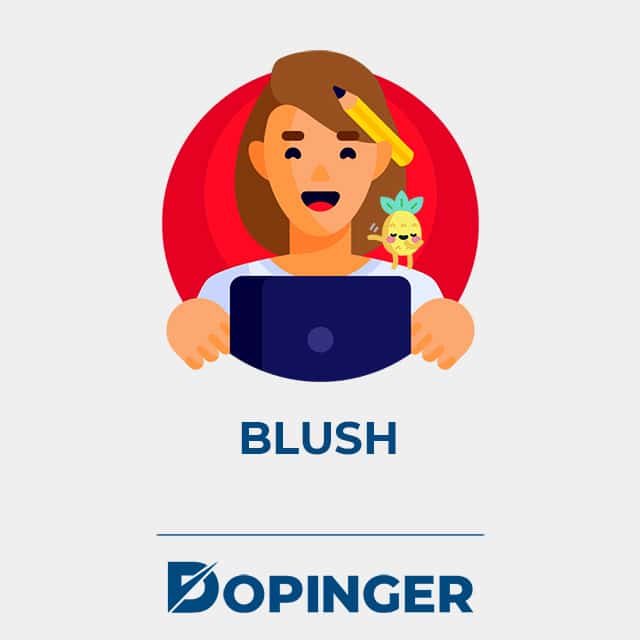 Blush
Another elegant yet simple BlogSpot template is Blush. The most notable feature of this template is that it has numerous built-in features. Thanks to its simple design, it loads very quickly. It also has a powerful responsive design. Some of the features that this wonderful template has are as follows:
This template has the most up-to-date, new outline codes
The Blush template is based on the latest Blogger framework, thanks to a new image URL path
The template offers extremely rich Google search results, thanks to its features
We may also list the pre-installed features of the Blush template as follows:
Pre-installed Whatsapp sharing feature
Template has a pre-installed drop-down menu
It has an e-mail subscription feature
It has a highlighted post feature
The Blush template has additional ad space
One of the most striking features of this template is its active sharing feature
Besides all these great features we have listed above, it also attracts users with its many additional features
The template gains a very stylish look thanks to these features it has. So, for which topics is this template suitable? First of all, we need to note that this template is one of the most suitable templates for a personal blog. In addition, it has a very suitable theme for topics such as fashion, beauty, and makeup. It also has features suitable for niches such as travel or cooking recipes.
FAQs About Free Blogger Templates
Is it possible to create multiple blogs with a single Google account?
You may create up to 100 blog sites with a single Google account. However, these blogs should not contain the kind of content that Google calls spam. Otherwise, Google may unpublish all your blogs permanently.
Is a single Google AdSense account enough for my multiple blogs?
The AdSense service linked to your Google account will be sufficient for each blog site you create through your same Google account.
Are there premium versions of Blogger-free themes?
Some Blogger themes also have a premium version. These premium versions also offer some extra features to the users.
Who owns the blogs I publish on Blogger?
The blogs you publish on Blogger are owned by Google. As you know, the owner of the Blogger platform is Google. In this case, you become a business partner that earns advertising revenue through the blogs you publish on Blogger.
Is Blogger a safe platform to publish my blogs?
As we mentioned before, the owner of the Blogger platform is Google. You do not need to have any doubts about the security of both your blogs and your advertising revenues.
Free Blogger Templates In Short
Today, many people are making plans to create their own blogs. There is a great platform that offers this service for free perfectly. The name of this well-known service is Blogger. The Blogger service also provides services through the free BlogSpot domain. So, we have prepared an article for you so that you can make the most of this free and wonderful service. In this article, we have introduced templates that are great as well as free that you can use.