When looking for ways to grow people's businesses, the first to come to mind are Google Ads specialists. This is one of the best ways to grow businesses. If you are a skilled Google Ads expert, it will help you increase your customers and therefore increase your revenue. Let's see how to become a Google Ads specialist.
Being a Google Ads specialist is also a highly rewarding business. It is an effective, useful, and simple advertising way. Let's take a closer look at this job, which is in demand today.
Becoming a Google Ads Specialist
Google Ads specialists, one of the new favorites of digital marketing, has now become a profession. Google Ads experts advertise through Google AdWords to make digital marketing of your brand and develop advertising strategies by planning, setting up, tracking, and reporting the ads. Of course, the specialist they want to work with in almost every brand must have certain qualifications. 
Time needed: 7 days.
Some of these qualities are:
Google AdWords Certification

It is an approval document given by Google to those who demonstrate competence in basic and advanced matters related to Google Ads.

Experienced in Google Ads Editor

A free app to manage your Google Ads campaigns.

Experience in interpreting data

It is necessary to analyze the transferred data, take advertising campaigns one step further, and have information about the ongoing campaign.
Now let's see how you can become an Ads specialist. There are several stages to becoming a Google Ads specialist, and we have compiled them for you. Here are a few tips.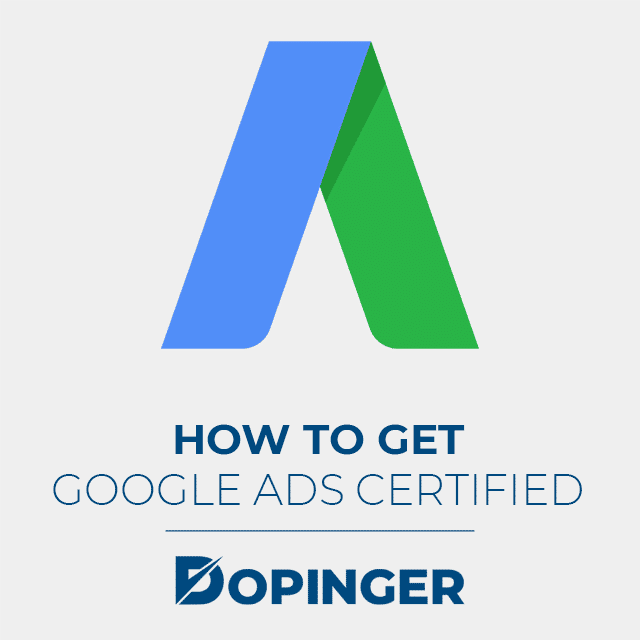 How to Get Google Ads Certified
First of all, you should get your Google Ads certificate, a certificate that states that Google accepts marketers as specialists in digital marketing. After that, you should get training on digital marketing and Google Analytics. In addition, it is necessary to be successful in the exams organized by Google Partners and Google Academy. Thanks to these steps, you will be more conscious and take more solid steps while creating your campaigns and strategies. To get Google AdWords certification, you need to pass the "Basic AdWords" exam with a good grade. Besides this exam, you can also take exams such as search network, display ad network, and video ads. Getting a sufficient grade from one of these exams will be enough to get your AdWords certificate along with the basic AdWords exam.
What Does the Training Consist of
The training of Google Ads certificates consists of Basic AdWords, search advertising, mobile advertising, display advertising, shopping advertising, and video advertising. Thanks to these pieces of training, of course, you will receive a certificate, but rather, you will see how a real Google Ads specialist works and have the chance to experience it. To become an experienced Google Ads specialist, you have to manage ads that appeal to a wide variety of fields. Thus, the ads you manage will be understood by a wider audience and will have a high return. It is not enough to have only theoretical knowledge. At the same time, you need to manage accounts for different subjects and areas at predetermined times.
If you have been certified, the final step is to get Google AdWords Partner status. This way, your expertise will be reinforced.
Of course, things don't end with getting the Google AdWords certificate once. You must renew your certificate every year. The purpose of this is to be able to adapt to the constantly evolving Google AdWords system.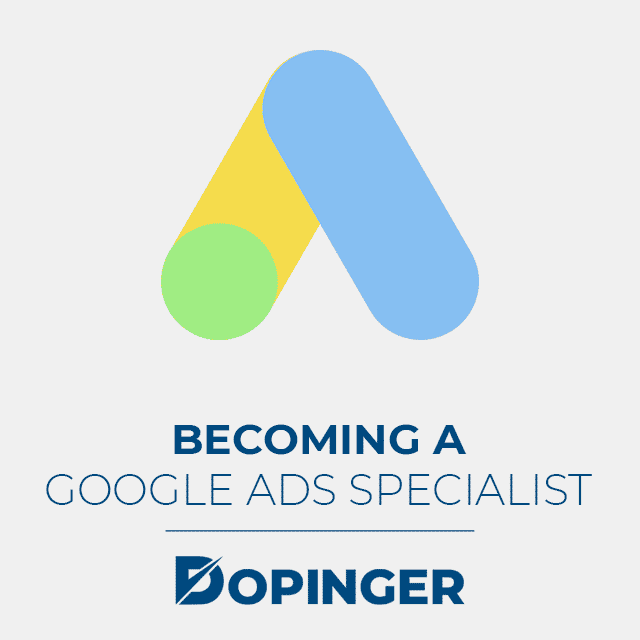 FAQs on How to Become a Google Ads Specialist
What are the advantages of Google Ads Specialist?
When you work with a Google Ads Specialist, the traffic on your website will increase, and you will attract relevant visitors to your site faster. Also, the cost of hiring a Google Ads specialist is much lower than traditional ads.
How much do Google Ads Specialists earn?
According to data on February 14, 2021, a Google Ads Specialist in the United States earns an average of $ 42,680 a year.
How should a successful Google Ads specialist advertise?
To summarize this, they always organize their content in a simple, understandable, and memorable way for the target audiences they want to reach. They also choose the right keywords and use catchy headlines.
How many questions are there in certification exams?
There are approximately 100 questions in Google Ads exams, and the exam time is 100-120 minutes.
What are Google Ads?
In general terms, it is an advertising service offered by Google Search Engine for more people to reach your products and services.
Conclusion on How to Become a Google Ads Specialist
In this article, we talked about what you can do to become a Google Ads Specialist, which is today's highly demanded profession, basic AdWords, search advertising, mobile advertising, display advertising, shopping advertising, and video advertising. We hope we were able to help.
If you liked this article, you may also like our article about SEO specialists. See who SEO specialists are and how to become one.
We think that you may also be interested in
How to Find Old Tweets
which is our previous post about
Social Media
.