Online courses are gaining recognition very quickly. As a result, there are now many careers built around online qualifications. So, now the internet giant Google has thrown its hat into the ring of online education by offering Google digital marketing certification. Online courses give their students a great deal of flexibility to study around work and other commitments to improve their knowledge in their own time. Since Google began the Grow with Google initiative, many other large private companies have started to offer similar courses for their employees first. Gradually are opening them to the public as well. For example, Amazon has some free courses. They teach people how to use Amazon to grow their business. 
What Is Google Digital Marketing Certification?
Google offers Google digital marketing certification to companies or individuals that complete exams on the use of Google products and services. Becoming certified by Google adds another level of trust for the end customer that the certified company or individual knows what they are doing. Accredited by both Interactive Advertising Bureau Europe and The Open University, Google's courses have international recognition. So, becoming certified by Google for digital marketing is a good marketing strategy for you to market yourself to new employers or your business online by showing off your knowledge of Google's products and services. After achieving all of the badges for each module, you are eligible to download the completion certificate for free. The certificate comes in the form of a downloadable PDF document and also is an authentic digital certificate.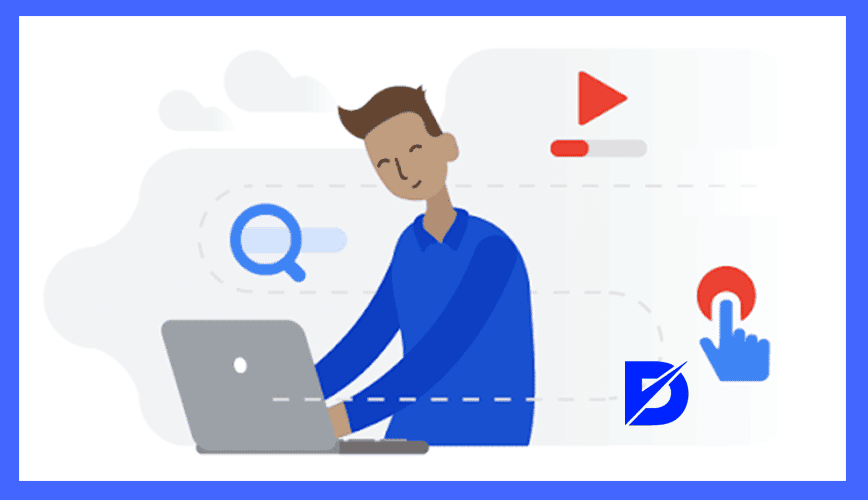 The Benefits of Google's Digital Marketing Course
Google's digital marketing courses provide many benefits. Some of these benefits include;
The course is entirely free of charge.
Upon completion of the course, it awards you a digital badge for your resume or website.
There is no limit on where you take the course, as it is available worldwide to all nationalities.
The course is open to people of all academic backgrounds equally.
Well-known organizations also accredit the course.
Authenticated high-quality training provided for Google products and services.
Why Should You Join Google's Digital Marketing Program
Google trainers created 26 modules, ensuring that the course is wholly trustable and also authentic. In total, the course content consists of 40 hours of video tutorials to watch and learn from your own pace. The fact that Google created this course and had it externally accredited gives it much more weight than any competitors. It is because the software creators helped design the content. Self-paced learning appeals to many because of the flexibility it offers to students. As the course is organized by the creator of the programs taught about, the recognized certificate awarded carries extra weight and recognition upon completion.
Google's digital marketing program aims to improve beginners' knowledge around the use of Google's many digital marketing products. The course is the only one from Google's digital garage of courses to feature external accreditation and certification upon completion. As a result, this course carries a lot of weight, an externally accredited course provided by the creator of the most commonly used tools in the digital marketing sector.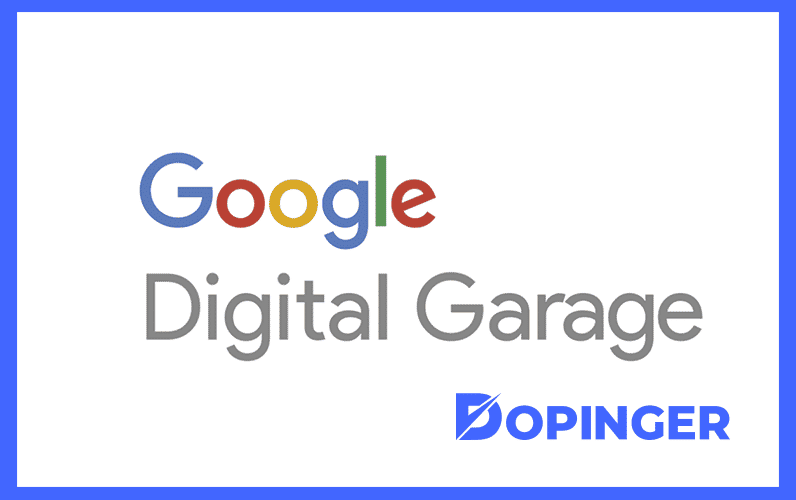 What Is Google's Digital Garage?
Google's digital garage is an e-learning platform owned and run by Google to teach how to use their products more efficiently. In the digital garage, you can currently find 156 courses from Google spread across three categories: digital marketing, career development, and data and tech. The courses found in the garage are from a variety of providers, all of which have been verified as trustable by Google. All of the courses found in Google's digital garage are entirely free of charge. You can filter all of the courses available by; difficulty level, length of course material, and topic. The amount of free courses available and the range of topics covered is already impressive. Over time this service from Google will only grow in both recognition and the number of learning opportunities provided.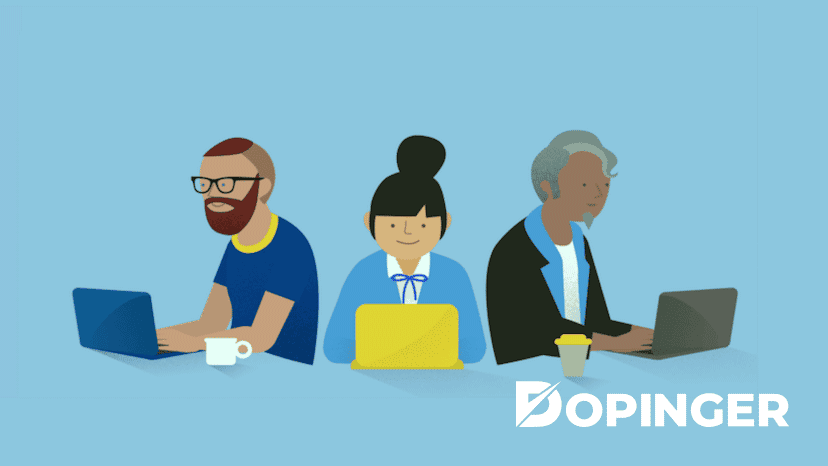 Learn Digital With Google
Learn Digital with Google is Google's own E-learning portal. It consists of many different courses to benefit students' development goals. The platform is a non-profit arm of internet giant Google, with the goal of making education accessible for digital topics. It has been a success so far, with the digital marketing certification program the first to offer a free certificate when completed. The fundamentals of digital marketing are the first course on learning digital skills with Google to offer completely free certification. There are plans to create more courses with certification from Google in the future. Learning digital skills is part of the growth with Google's initiative to make the opportunities provided by the technology available to everyone without cost.
How Signing Up Works
Signing up to study any of Google's E-learning courses is very straightforward. Simply sign in to your Google account and navigate to the digital garage, select the course that you are interested in and then click sign up. Remember that you have unlimited access to all of the course material for each course you sign up for on the site. This means that students don't have to worry about any deadlines on access to course material and can learn each course at their own pace. The relaxed nature of these learning materials will appeal to many students. However, some students require strict deadlines in order to focus on learning effectively. After signing up, you will have instant access to all 106 lessons over the 26 different modules. You do not have to watch each video to access the quiz for each module.
List of All Modules
The modules this course from Google covers are:
The online opportunity.
Your first steps in online success.
Build your web presence.
Plan your online strategy.
Get started with search.
Get discovered with search.
Make search work for you.
Be noticed with search ads.
Improve your search campaigns.
Get noticed locally.
Help people nearby find you online.
Get noticed with social media.
Deep dive into social media.
Discover the possibilities of mobile.
Make mobile work for you.
Get started with content marketing.
Connect through email.
Advertise on other websites.
Deep dive into display advertising.
Make the most of the video.
Get started with analytics.
Find success with analytics.
Turn data into insights.
Build your online shop.
Sell more online.
Expand internationally.
What the Modules Cover
These modules cover Seven different topics, which are; take a business online, make it easy for people to find a business on the web, reach more people locally on social media or mobile, reach more customers with advertising, track and measure web traffic, sell products or services online, and take a business global. Taking a business online covers creating and building an online business and shows the opportunities available with digital marketing.
The second topic covers Google search and how to optimize search ads and campaigns. Reach more people locally teach students how to expand in their local market using mobile, social media, and content marketing strategies. Reach more customers with advertising teaches about the different ways in which advertisements reach a larger audience. Tracking and measuring web traffic covers Google analytics and how to use them to turn web traffic data into valuable insights your business can use to grow faster. The next topic covers how to create an online shop and increase its sales. The take a business global topic entails strategies to help an online business expand internationally.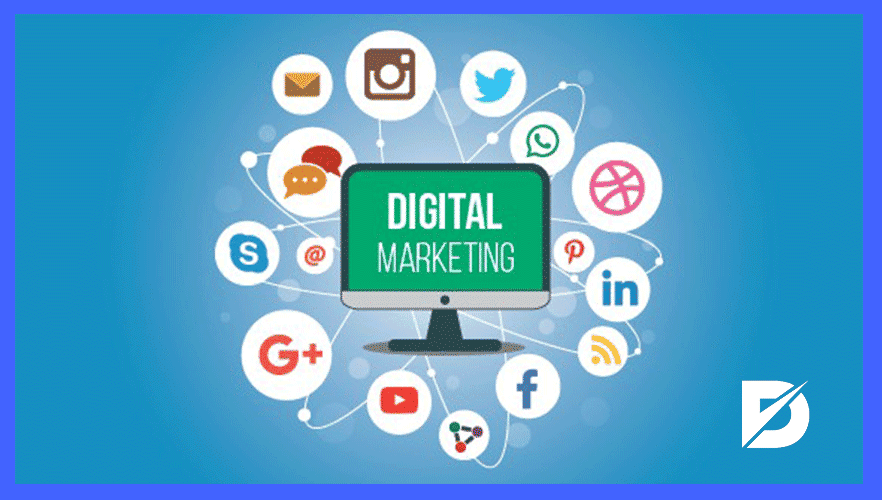 Why Digital Marketing Is Important
The internet has grown in popularity at an unprecedented rate since its inception. With its widespread adoption, a vast online marketplace has opened to anyone with the tools to access it properly. By using well-placed adverts and digital marketing strategies, companies can increase their profits and brand awareness exponentially. There are now many careers around digital marketing, and the sector is growing year on year. Developing your knowledge of how digital marketing functions and the different ways it can work for you is hugely beneficial for both companies and individuals. Reaching broader and larger audiences requires new and innovative digital marketing strategies.
Measuring all of the data provided to you from the traffic to your site allows you to learn about your customers and design new products and services to solve problems they already face. The extra data that effective digital marketing gives businesses is astounding. If you analyze the data and learn the details, future advertising campaigns will become increasingly influential as the target audience becomes narrowed to your specific products or brand.
How Badges Work
Badges are awarded to students each time they complete a module on any of Google's courses within the digital garage. They mark the achievement of progressing through each course and should be shown to everyone to display your progress. Google uses the idea of giving marks of achievement for each module to keep students motivated and enjoying the content provided to them by the course. Making students feel good about their progress encourages them to not only finish the course but also to recommend the course to friends and colleagues and potentially take more courses from Google.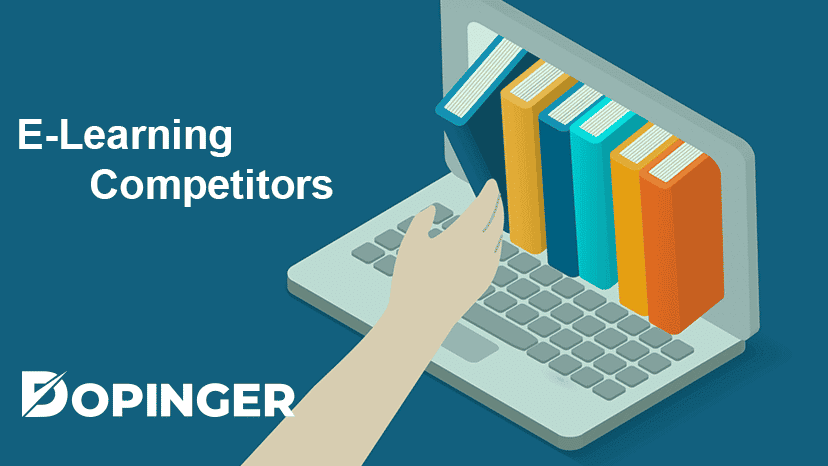 E-learning Competitors
There are a few competitors for Google's digital marketing certification program. For example, you can find a complete digital marketing course on Udemy or Coursera. These competitors have one main advantage over Google, which is that they are able to offer content relating to other companies products such as; Facebook, Instagram, and Twitter. However, most of the competitor's courses have fees associated with them, which Google is free from being stuck with. All of the competitors require payment in order to get the certificate from their courses; Google will give you the certificate for free upon completion.
Google's educational competitors have more freedom for course content but struggle to compete with the content provided for Google products and services. They can only have less information than the creators of the products themselves. Anyone can create a course on Udemy as long as they take the time to make the content. Compared with content officially created by Google trainers, there is no competition. Google will always have higher quality training for their own products and services than competitors.
Course Content
Google's digital marketing course has a lot of content, and it should take roughly 40 hours to complete it all. Each module has a tutorial video and a quick quiz to ensure that you absorb all of the information offered. At the end of the course, there is a 40 question exam to test your knowledge. This course is ideal for anyone who is considering entering the digital marketing world either for a career or to improve their online presence and business.
The course will increase your familiarity with all of the key phrases and vocabulary commonly used within digital marketing, giving you a great starting place to further your learning after this entry course. By taking this course, you demonstrate to future employers that you both understand the course content and that you are willing and motivated to learn new skills. Google's official trainers created all of the content for this course before accrediting it by two well-known external companies.
The Impact Digital Marketing Can Have on Your Business
Effective digital marketing can generate a hugely positive impact on the way you do business online. Imagine you run a small cafe, because of the size of the shop the number of customers each day is limited. If that same shop also ran an online store, selling its specialty coffee, the number of customers it can reach grows exponentially. Then that tiny cafe could introduce new products onto the online store and purchase a secondary location, using web traffic data to select the area where the majority of their orders come from to help choose the ideal location. This is one example of how much of an impact digital marketing can have on businesses.
So, the possibilities are as endless as your imagination for creative strategies. Digital marketing allows small businesses to compete with large chains using the same marketplace. Using different digital marketing strategies makes it possible for small companies to outperform the larger companies in the same market. You can specifically tailor adverts to your existing customer base to find more customers similar to the ones you already know intimately and can provide to grow your audience and customer base. The ability to grow your business using online methods is a powerful skill for anyone to be able to learn. Grow with Google gives everyone the opportunity to learn the skills to develop an online business effectively.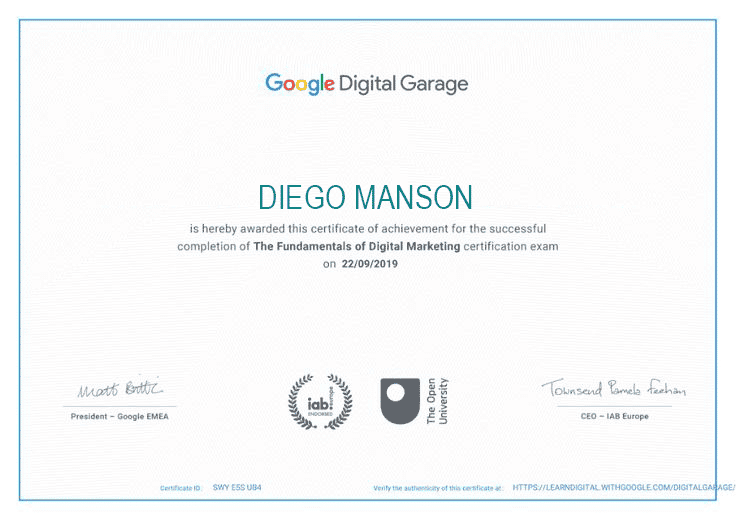 Why This Course Is an Ideal Addition to Your Resume
The fact that this is a fully accredited course designed by the creators of the software often used in the industry gives authenticity and recognition to a completely free course. By including it in your CV, you demonstrate not only your subject knowledge but also show how eagerly you learn new topics. There is also no need to worry about the course not being recognized as the two accrediting bodies are well respected and known globally. Another thing to remember is that online training is becoming more widely accepted by employers.
There are more stringent regulations in place now than when the internet was just beginning. After completion of Google's fundamentals of digital marketing course, you should continue your learning and take further studies to increase your knowledge of digital marketing as much as possible. Some intermediate digital marketing courses are also on Google's digital garage for you to take after completing this one. These other courses don't include certificates. However, they will further increase your knowledge about many areas within digital marketing, which is more valuable than having only certificates.
FAQs About the Google Digital Marketing Certification Program
Is Google Digital Marketing Certification Program free?
Yes, the course is completely free. In fact, every course offered in Google's digital garage is free. They are all provided free as part of the Grow with Google initiative to make technology-focused education accessible to everyone, regardless of personal background or nationality.
How can I enroll in Google's courses?
Enrolling in Google's courses is a straightforward process;
Simply navigate to Google's digital garage.
Sign in to your Google account.
Select the course you wish to study.
Click start course.
That's all you need to enroll on any of Google's courses.
What alternatives are there available?
There are alternatives available from providers such as Coursera and Udemy. These other providers are often not free and don't have the authenticity of being created by Google, the creator of the products in the course material. Always read the course syllabus carefully before deciding to purchase anything to ensure you are getting the right course for your goals. 
Why are the badges necessary in Google's digital garage?
Badges are marks of recognition awarded for each module that a student successfully completes. You may show the badges to your employer or family to show that you have made significant progress on your course. 
What happens if I lose my certificate?
Don't panic. If you lose your certificate from any Google course, you can return to the course page with the account you completed it with to download another copy of your completion certificate. Having your certificate always available takes away the worry of keeping it in a safe place because the replacement is readily downloadable.
Google Digital Marketing Certification Program in Short
Overall, Google digital marketing certification program is an excellent entry-level course in digital marketing using Google's tools. The modules cover many topics and also give enough information to present you with a broad understanding of the wider world of digital marketing. Generally, the course isn't too bias towards Google, which is refreshing from a privately owned company. However, because this course aims towards beginners, it is good to follow it with a more advanced course to build upon the knowledge gained and get an increased level of understanding of how each tool works.
So, creating a base understanding of industry terms and vocabulary is a large bonus for this course. Above all, it leaves you in an excellent position for future learning in the field. The Grow with Google program is a very positive step to allowing everyone equal access to online education. Hopefully, you have enjoyed reading and learning about Google's digital marketing certification program. It is an ideal starting point for beginning the journey into digital marketing. Thank you for reading this article.
We think that you may also be interested in
What Is a Search Term?
which is our previous post about
Search Engines
.