Google saw searches using terms like "near me" increase 75% in World. Since then, physical establishments have had to look at Google Local Pack, thinking about how they can improve their placement in the search results on Google.
Still, according to Google, 50% of consumers who conduct a local search on their smartphones visit a store within a day, and 18% of those searches result in a purchase within 24 hours.
By taking advantage of localization, companies that invest in local SEO can attract many more customers into their stores.
What Is Local SEO?
Local SEO is a way for companies to increase their chances of having their services and products established by local customers at the exact moment when consumers are doing an online search.
Local SEO focuses on increasing the visibility of local businesses in local search results, bringing more customers to the establishment, helping the company to grow, and building a solid reputation among local customers.
What is the Difference Between SEO ("Normal") and Local SEO?
SEO means "Search Engine Optimization." It is a system of increasing the quality and quantity of traffic to a specific website, blog or page, through optimization techniques, which aim to improve your position in search engine rankings like Google, Yahoo, or Bing.
The sites mentioned above have a list of criteria, listed in order of relevance, which they use to determine a site's position on its search results page.
SEO and Local SEO techniques work on top of these criteria so that your online page appears among the top positions in an online search.
One of the main characteristics that differentiate "standard" SEO from Local SEO is the type of result that companies are competing for.
While "standard" SEO is primarily focused on securing high rankings in organic search results, Local SEO adds one more element to the mix – user location. The latter is focused on presenting results that are close to the consumer's location who is doing the research.
What Is a Local Search?
A "standard survey" looks like this: "how to fix crooked glasses." When the research has a purchase intention, it will be done as "optician near me" or "optician in [your location]" or simply "optician."
A curiosity: it is no longer necessary to use the term 'near me' or the user's location, as Google already assumes that the search has local intent.
For these queries, Google understands that the user wants suggestions from businesses close to their current location. So that's precisely what the user will see: a list of the most relevant establishments and closest to him.
This difference in behavior and the result presented is a great advantage for local businesses to increase the number of customers and sales of the establishment.
What Is the Local Pack?
Whenever a search has a local intent, Google will highlight three local establishments that best meet the consumer's request. Google Local Pack is the combination of the optimizations done to get featured as one of the three local establishments.
Establishments that win local packs will enjoy a significant advantage in capturing the consumer's attention because they will appear first. And, according to, 50% of consumers who conduct a local survey on their smartphones visit a store within a day, and 18% of those surveys lead to a purchase within 24 hours.
How to Rank Better in a Local Search?
According to the SEO surveys, we present the eight most relevant local ranking factors for you to focus on. They are: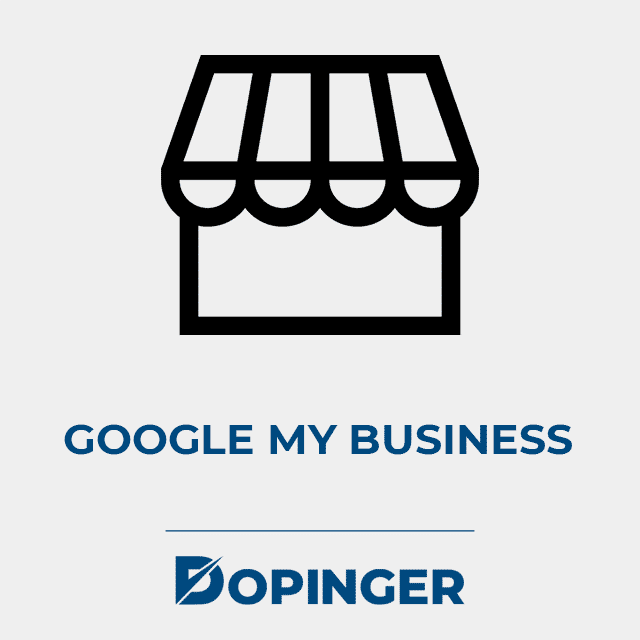 1) Google My Business Signs
Let's take a look at the ways to rank better with Google My Business.
Have a registered profile
If you didn't claim your Google My Business page, do so now. It only takes a few minutes and is free. This is one of the simplest and most effective ways to start improving your local SEO. Having a complete and updated profile impacts 25% in the ranking of the local pack.
Correct business category
Make sure you choose the right category for your business. Avoid using categories as keywords. For best results, use as few categories as possible and make sure they are the most relevant.
Quality and current photos of the establishment
Photos help add credibility to your business and serve as a local ranking signal. Post photos of your establishment, your products, your team, even your customers (with permission, of course).
Tip: despite Google's supremacy as the leading search engine used (97%), also have a sign up on Bing Places for Business. Bing has a 1.32% share of the USA and Europe market. Ensure your business is showing up to these users as well.
In addition to the criteria discussed above, it is essential to be aware of these:
3 Key factors to rank in a local Google search:
CLOSENESS ー How close are you to the person looking for a special deal?
The success of the proximity factor has to do with how much information you provide. Keep your location information up to date on Facebook, Expedia, Tripadvisor, your website, etc.
But, keep in mind that relevance will be the strongest signal. Suppose an establishment is more distant from the place where the consumer is located but better meets the search criteria of that consumer than another nearest establishment. In that case, Google will show the most distant establishment in front of the establishment that is closest to the consumer.
RELEVANCE ー How well does your local business match what a consumer is looking for?
Relevance determines the best match between a local business and a user's search. Adding complete and detailed business information helps Google better understand your business and position it according to its relevance to the user.
Ensure that your business will be considered relevant for when the consumer does an online search, keeping your information as complete, accurate, and up-to-date in the GMN profile, your website, and other profiles as Fanpage, Yelp, etc.
PROMINENCE ー How well known is your business?
Prominence refers to a company's popularity. It is evaluated based on Google's web information (such as links, articles, and social media). Your position in the web results is also included.
This is where the company has greater freedom of action to lead the competition in local search ー investing in SEO.
2) Links Profile
Just like "standard" SEO, links are an essential signal for Google Local Pack. The more links that come and go from your page, and the better the authority of those links (trustworthy and highly relevant sites), the better your ranking will be.
Here are some factors to consider when looking for links to your business:
Links from regionally appropriate domains: Google assigns local relevance to links from nearby sources. For example, a link from a community center would be a valuable local link.
The number of links: the more authoritative links your site acquires, the better it will be ranked.
Diversity of links: To be more effective, links must be acquired organically, from many sources, and that are in some way related to your business. For example, you are a Japanese food restaurant, linking to a pet shop website doesn't make much sense, which is not well regarded by search engines (because it doesn't seem natural). However, let's say you've participated in some class action related to the care and protection of animals in the region, and the site's page addresses that matter, then that link is acceptable.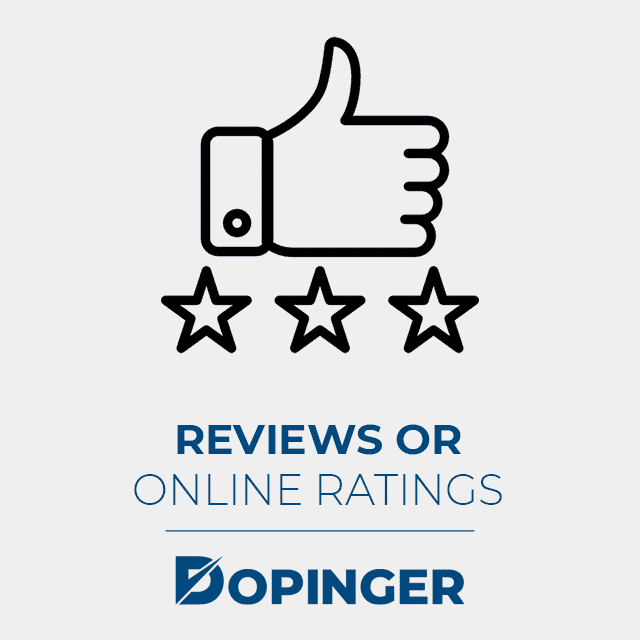 3) Reviews or Online Ratings
To give you an idea, online assessments impact more than 15% of the local pack results. They appear in 3rd place in a list of key factors to rank in a local search. Here are some points to keep an eye on:
Property profile on review sites
Make sure you have claimed your business profile on the most popular online review sites for your segment.
Number of positive and recent reviews
According to Google, positive, high-quality reviews improve your business's visibility and increase the likelihood of a potential customer visiting your business. However, reviews lose their relevance with the days. Google best views current reviews because the chance of them portraying a current experience is higher.
Number of reviews answered
A study has shown the relevance of this as a ranking factor. Hotels saw their position rise on Tripadvisor with just one action: start responding to their reviews. Responding to your customers' evaluations is a strong sign that you care about them, and it also impacts the consumer's purchase decision. Did you know that 45% of them favor choosing businesses that respond to their customers?
Keyword Reviews
Responding to reviews is also an excellent way to improve Local SEO. Take advantage of the response space to enter keywords that will help your business rank better, such as location, time, 'fast delivery', 'space for children', among others.
Percentage of unanswered negative reviews
Just as it is important to respond to positive reviews, it is essential to respond to negative reviews. When you don't respond, you are ignoring your customers. And this is not well regarded by Google or by consumers themselves.
Your goal is to have the greatest amount of positive reviews. Negative reviews make your ranking lower, which decreases your visibility and the number of people visiting your page online. A study showed that 57% of consumers ignore establishments below four stars.
However, receiving negative reviews also has its good side. In addition to pointing out needed improvements, it also makes the business look more real and trustworthy.
4)On-page Signs 
Let's take a look at how you can develop your website ranking with on-page SEO in terms of Google local pack.
Consistent Net Data
Make sure your Name, Address, and Telephone (NET) are the same on all review sites, own website, and social media profiles. Above all, Google wants to make sure that it is providing accurate information.
Optimize Page Titles
Search engines use titles to know what the page is about. Make sure to use keywords and their semantic variations in the page titles. This is an example of an SEO headline: "Residential electrical services | Electrician | Recife, and Olinda." We use the main keyword + a variation + the location.
Create location pages for your services
If you have more than one establishment, you can and should create a page with a list of addresses for each location. Remember to create a profile on the review sites for each establishment.
5) Signs of Behaviour
Time needed: 4 days.
How people interact with your site affects your ranking on Google. The main behavioral signs to be taken into account are:
Click-through rate

The frequency with which people access your page in an online search compared to competitors. The higher the rate, the better.

Bounce Rate

It is how frequently individuals come to your web page from the search results and leave immediately, without clicking anything else—the lower the rate, the better.

Mobile clicks to call

Google interprets a call from the mobile search results page as a strong signal of relevance. 

Check-in at the establishment

The number of check-ins also impacts the ranking. The higher the number, the more relevant to Google your business will appear.

Page time

If people spend considerable time on your page, it means that it delivers value to the user. In this case, it is relevant to Google.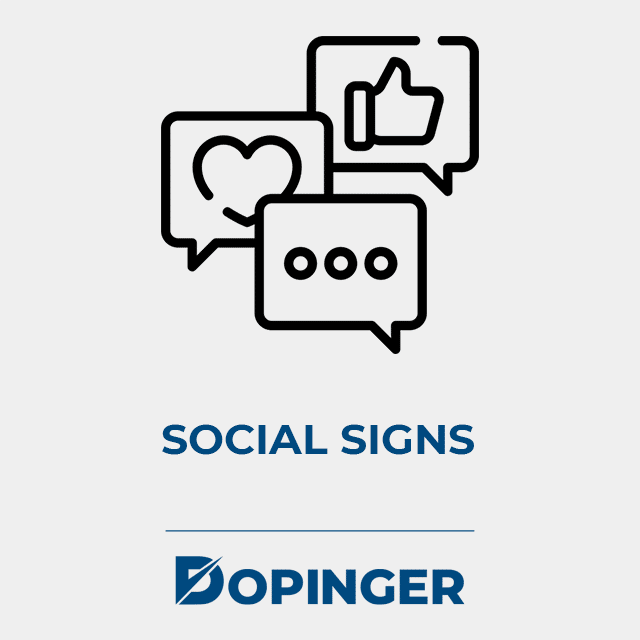 6) Social Signs
Social signals are human interaction metrics on social platforms such as Facebook, Twitter, Linked In, Instagram, etc. Some examples of social signals are likes, shares, views, etc., which generally help to show the popularity of a specific brand/business, impacting prominence (popularity).
Social signals are a way to help Google determine whether your business is known. Social signals only contribute a small factor to the rankings, but the real value is to be present where your customers are. In other words, don't leave your customers in a vacuum.
7) Responsive Website
Make sure your site offers a good experience for the user on mobile devices. Otherwise, your ranking will suffer because your visitors will abandon your page (the behavioral sign of rejection).
FAQs About Google Local Pack All You Need to Know 
What is the dissimilarity between Local SEO and Standard SEO?
The difference between the "standard" SEO and Local SEO is the type of result that companies are competing for. 

How does Google show a consumer their request?
Google highlights three local establishments that best meet the consumer's request.
Can Google understand my business and position it according to user needs? 
When you add complete and detailed business information, this helps Google better understand your business and position it according to its relevance to the user.
Do I need to add links for a better website ranking? 
Yes, the more authoritative links your site acquires, the better it will be ranked. 
Where can I use keywords on a website? 
You can use keywords and their semantic variations in the page titles.
Google Local Pack All You Need to Know in Short
Companies that make the most of localization can invest in Google Local Pack thus, attract a large number of customers. Google helps meet the consumer's requirements by shifting the places of local businesses in local search results. Individuals who follow the steps given above will successfully achieve their goals within the business rankings.