As a business owner, you might be familiar with the fact that catching an advantage over your competitors online is all about a well-planned, effective local SEO strategy. Whether you own a small local business or an advanced agency, it is essential to get an understanding of search engines and how they work in order to move up in local SERP. Especially in Google Maps ranking. Because of the fact that Google is continuously evolving and developing its filters to provide the best results in local searches, there are numerous ways available for advertising your business online. Also, the majority of potential customers to any business still use Google services, such as Google Maps, to search the surrounding area to find businesses. As a result, Google Maps ranking should be a business owner's main focus to improve their business and their online presence.
Your Google Maps ranking is an important marketing tool for your business. It can help you get recognized by your potential customers, stand out above competitors, and do more business. This article explains what Google Maps marketing is and how it works. Also, there is an in-depth guide for anyone who is interested in getting better results from their online SEO investments and ranking better on the search engine results page.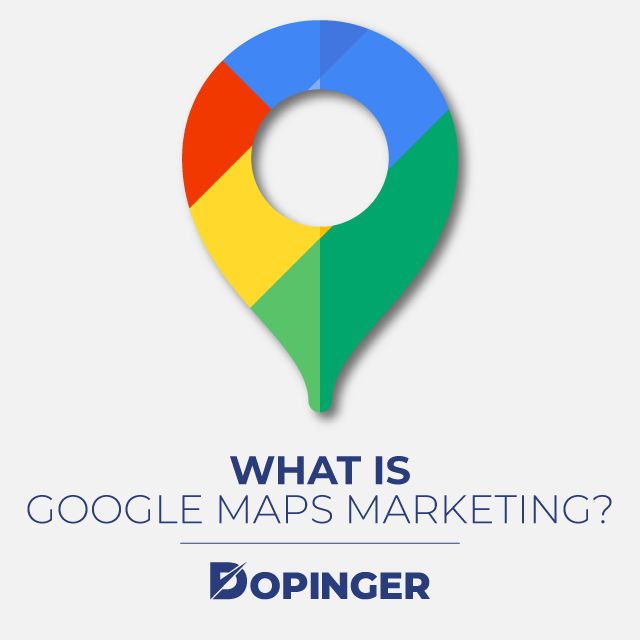 What Is Google Maps Marketing?
We are all familiar with Google Maps; it is an online map with detailed information about geographical regions in the world. However, Google Maps marketing is adjusting your online presence and planning an effective SEO strategy for your business using Google Maps' functions. As a result, it provides better visibility for your business. It is important for local small businesses to adjust their Google Maps appearance as well as it is for large companies. However, there is more to it than just being visible. It is also about a digital marketing strategy that requires effective SEO.
Google Maps marketing is basically achieving the highest possible placement in the local business results listings on the Google Maps results on related Google SERPs.
Google Maps Listings
There are two types of Google Maps listings that will appear on the SERP. These are:
Google Maps results that are proximity-based will be listed based on the physical location of the user. Besides, with the increase in the mobile search volume, searching for businesses surrounding the physical area has become much more common. Many mobile users are urged to search for businesses near them, through Google Suggest, particularly when searching from mobile devices. For example, if a user enters the search query "dentist" on a device with its GPS on, they will see a listing of dentists starting with the nearest one.
Results that are ranked on Google Maps will appear after searching for a particular type of business in a given location. Also, not every user uses location data featured devices. So, a user can search for a "pediatrician" on the other side of the country or on a different continent. This type of searching will show businesses with the best marketing strategies as they will be ranked from the most relevant to less relevant. 
However, before a business owner wants to be visible and high-ranked on the Google Maps results, they will need to optimize their Google My Business (GBM) pages. Let us briefly examine what Google My Business is before explaining how to adjust it for your business interests.
What Is Google My Business?
GBM is a service provided by Google for free where business owners can create a profile with various information about their business:
Name of the company,
Business description,
Phone number,
Physical address,
Business website,
Category or industry,
Available locations,
Business hours,
Products and services,
Photos,
And last but not least, customer reviews.
A qualified GBM page requires all the information we stated above to appear reliable to a potential customer.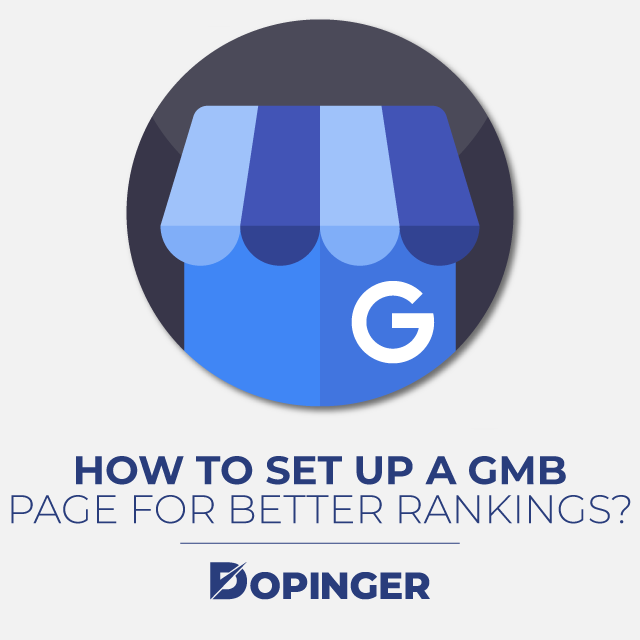 How to Set Up GMB Page For a Better Google Maps Ranking?
Google My Business page is what will make your local SEO rise effectively in a short time. Also, the dashboard on Google My Business website is exceedingly informative on everything you will need to improve your local SEO. Here are some tips to improve your Google My Business page and increase your brand's visibility on the SERP.
Ensure That There Are No Duplicates on Your GMB Page
There many companies on the internet that have created duplicate GMB pages over the years. As duplicate content hurts local SEO greatly and Google lowers the ranks of duplicated GMB pages, it is crucial to prevent copying of the same page. As a business owner, you can send your SEO specialist or an SEO agency the URL of the business you want to be listed. Also, you can contact the GMB support to ask them to merge the duplicated pages.
Verify Your Page
A verified GMB page is a prerequisite for an effective local SEO. You will need to find the correct version of your business page and click the "Is this your business?" option at the bottom if it has not been claimed yet. After the successful verification process, you will see a checkmark next to the name of your business with a "Verified" stamp.
However, according to the business type, verification may be carried out by an automated phone call or via postcard verification. And this process may take up to two weeks.
Use the Correct Name, Address, and Phone Number (NAP) For Your Business
First, you need to ensure that the name, address, and phone number of your business are consistent on your website and GMB page. Again, NAP should be matching 100% on every platform on the internet. If your business changes its location, make sure to update NAP both on the GMB page and other social media platforms, such as Facebook, Yelp, or Bing.
You can either manually update them all, which takes time and effort, or use licensed tools to update them all at once for you for a small fee.
Select Primary and Secondary Categories for Your Business
The primary category, which is very important for Google Maps ranking, should be relevant to your business description. Besides, secondary categories help your business appear on SERP, given a related search query. However, the point is to select related primary and secondary categories. Otherwise, Google will not recognize the GMB as relevant and lower its ranking.
Use Keywords in the Business Description
As in any other website, using keywords effectively in the description will make your business stand out in related search queries. Above all, potential customers will want to read your business description to get a better idea about it.
Listing Correct Business Hours
One of the most critical information is a business's hours of operation for a potential customer. Many users will not prefer visiting a store without the open-hours information as they will not be sure the store will be open when they arrive. For this reason, adding the correct hours and days of availability affects Google Maps ranking.
Add Optimized Photos Related to Your Business
What is there to visually show off your business to online searchers than add photos to your GMB profile? Having quality and well-optimized photos will not only make you appealing to your target audience but also help you stand out among your competitors.
Adding at least five high-quality photos with correct categorization is another easy and effective way to improve your ranking.
Manage Your Reputation With Google Reviews
Google Reviews play a magnificent role in ranking on Google Maps. The reasons why reviews are important for a GMP page are:
They help your potential customers to see the quality of your service or products.
Positive reviews will help to build trust from a customer's perspective.
They will drive clicks to your Google Maps listing and make your profile more recognizable.
Overall, business profiles with a good deal of positive reviews on Google My Business page will make your business appealing to your targeted audience.
Adjust Your Website's On-Page SEO and Make It Mobile-Friendly
Apart from adjusting your Google My Business page, there are some other adjustments you need to take a look at on your business's website.
Try to adjust your website's on-page SEO with proper meta tags, H1 and H2 titles, images, and any other advanced settings. Besides, making your website mobile-friendly will make search engines to crawl and index it better and rank it higher on the SERP.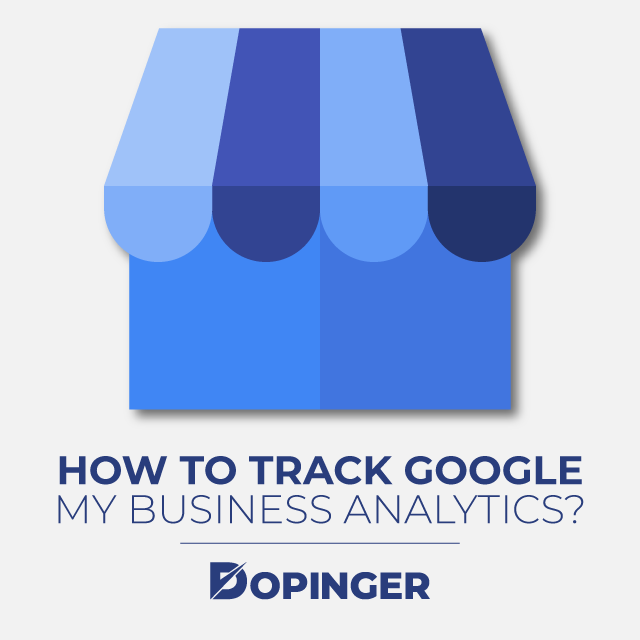 How to Track Google My Business Analytics and Improve Google Maps Ranking?
Tracking your results is essential in every perspective of SEO and online marketing. As well, it is important for Google My Business, too. You can find most of your profile's analytics in your Google My Business account.
You can find this data by logging into your account and choosing the "insights" option on the left side.
Moreover, you will find valuable information on how your business is doing and how it represents itself. Examples of the key points available for a GMB user are:
What are the specific search queries that have triggered your Google Maps listing?
How often does your GMB profile appear on Google search results?
How often does your GMB profile appear on Google Maps searches?
What actions did your potential customers take (for example visiting your business website, direction requests, or phone calls)?
Where are the users that require your business information (geographically)?
Which days of the week got you more phone calls from users online?
How many of the GMB page photos have been viewed?
How many reviews were viewed by potential customers?
In this case, examining Google My Business page reports provide helpful insights into your business's online performance. However, it is essential to note that GMB analytics does not have a feature to track rank trafficking.
FAQs
How does Google determine local ranking?
Local results are based primarily on relevance, distance, and prominence. These factors are blended to improve finding the best match for a search query.
What is bookmarking with NAP?
Bookmarks are the best way for SEO and traffic. It helps to achieve backlinks and citations.
How much time does it take to rank in Google Maps?
The average time for GMP pages to rank on Google through SEO strategies is around three to six months.
Conclusion
While covering the GMB basics is subtle and effective, comprehensive optimizations, coupled with making ongoing improvements, are what return the better results. Also, always test different optimizations within your business and market and carefully observe your results. If you are ever in uncertainty, do whatever is in the best interest of your customer. They must always come first.
You will finally be able to drive local searches to your business regularly by investing in Google maps marketing.
If you liked this article, please check out our other articles about Google products. You may like our in-depth article about Google My Business.