You write a topic you want to research into the search engine and click one of the results and wait. If the page loads very slowly or does not load, you unintentionally leave that page and choose another search engine. In this article, we will explain how to get speedy site with the help of Google PageSpeed insights.
What Is Google PageSpeed Insights?
Google PageSpeed Insights is a site testing software prepared by Google. The test scores your site on Google, taking into account certain criteria. This tool has been in use for years and continues to be developed regularly. PageSpeed Insights completes the analysis of the relevant URL, lists the problems it finds, and lists detailed tips and suggestions for fixing these problems.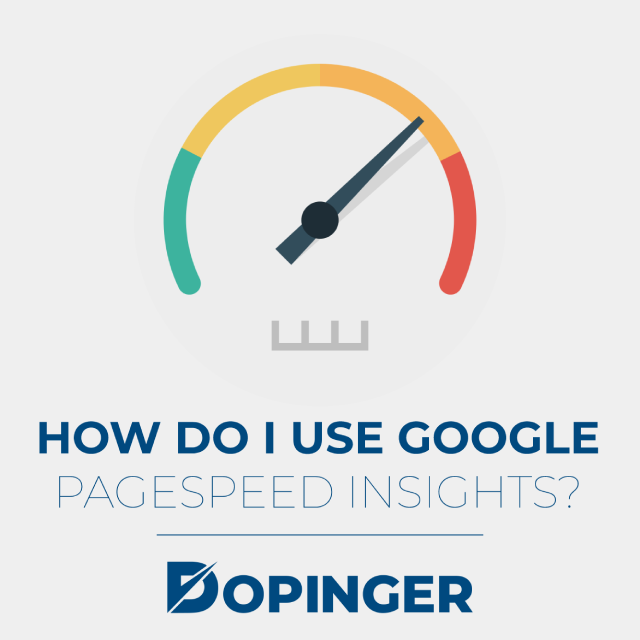 How Do I Use Google PageSpeed Insights?
This software is very simple to use. First, go to the Google PageSpeed Insights website. Then enter the URL of your website in the relevant field and click "analyze." The process may take a few seconds. Then, a summary with general information about the website will appear.
How to Ace Google PageSpeed Insights
One of the most important factors affecting the loading time of a website is its complexity. The more product images and page design features on your site, the more scripts, images, and HTML files are loaded in the background. You can review the items below to fix the loading speed of the page.
The steps to take in order to ace Google PageSpeed insights
Optimize images

The more images you have on your site and the more unoptimized photos, the slower the site's opening speed. That's why optimizing all the images inside the site will help speed up your site.

Use AMP

Amp is an application targeted at mobile users used by Google. If you have a blog page or are constantly posting blog posts, we recommend installing the AMP plugin.

Enable compression

Another option for speeding up your site is to enable Gzip compression. You can compress all JS and CSS files. Since this will compress your site 90%, you can allow your visitors to navigate your site quickly.

Reduce server response time

The best improvement you can do to fix the shorten server response time error is to use the WordPress cache plugin.

Don't use too many plugins

Too many plugins are used on many WordPress sites. Sometimes obsolete or unnecessary plugins are not disabled or deleted in the WordPress backend.

Website caching

One of the most important optimization measures to prevent slow website loading is caching. Data items are collected or cached when the web page is created during web browsing.

Avoid redirects

You should avoid redirects on your site. For example, getting images from a different site slows down the site's opening speed.
FAQs on Google PageSpeed Insights: Guide to Score 100%
Does the PageSpeed insights score affect our Google rankings?
Of course, it does. All search engines bring sites that open quickly and do not freeze while browsing within site to better positions in the rankings.
What should my Google PageSpeed score be?
Your Google PageSpeed score should average between 92 and 100.
Why is it important to load the website fast?
As we mentioned in our article, slow loading of the web page affects the user experience negatively compared to fast-loading web pages. It is a fact that the long load time increases the bounce rate and significantly worsens the user experience.
How are the PageSpeed Insights score calculated?
First Contentful Paint- Interaction Time – Speed Index – Largest Contentful Paint – Total Blocking Time – Cumulative Layout Shift
What are the fast and slow performance scores?
A score of 90 and above is considered fast, a score between 50 and 90 is considered average, and a score of 50 and below is considered slow.
Google PageSpeed Insights in Short
In this article, we demonstrated how you can increase your Google speed score and how to use Google PageSpeed Insights. By following these steps, you can easily increase and measure your site speed. Speaking of speed, have you heard about GTmetrix Speed Test? If not, make sure you do!