As most successful graphic designers know, the basic purpose of a design portfolio is clear: a collection of your best work in order to show your skills and abilities. In other words, it is the first step to go from strength to strength. Your portfolio is the visual demonstration of all you've achieved before and told everyone about the purpose you want to achieve.
If you're going to make your own design portfolio, you must be very careful; otherwise, your portfolio will do more harm than success. In this article, we are going to talk about graphic design portfolios that look the best.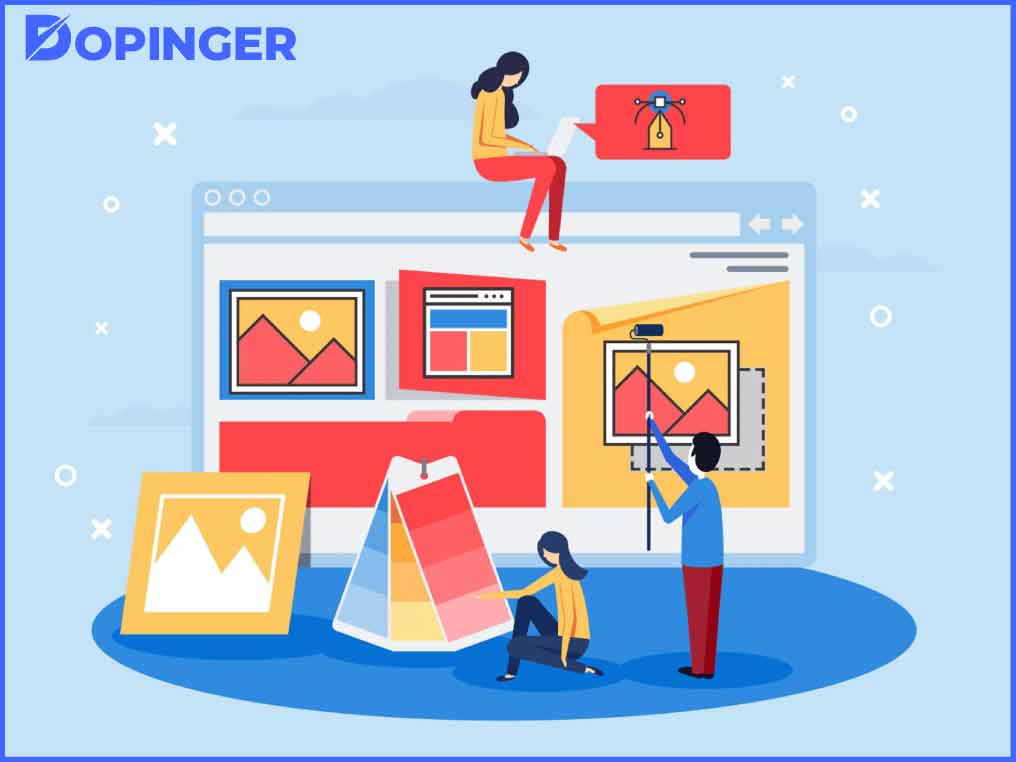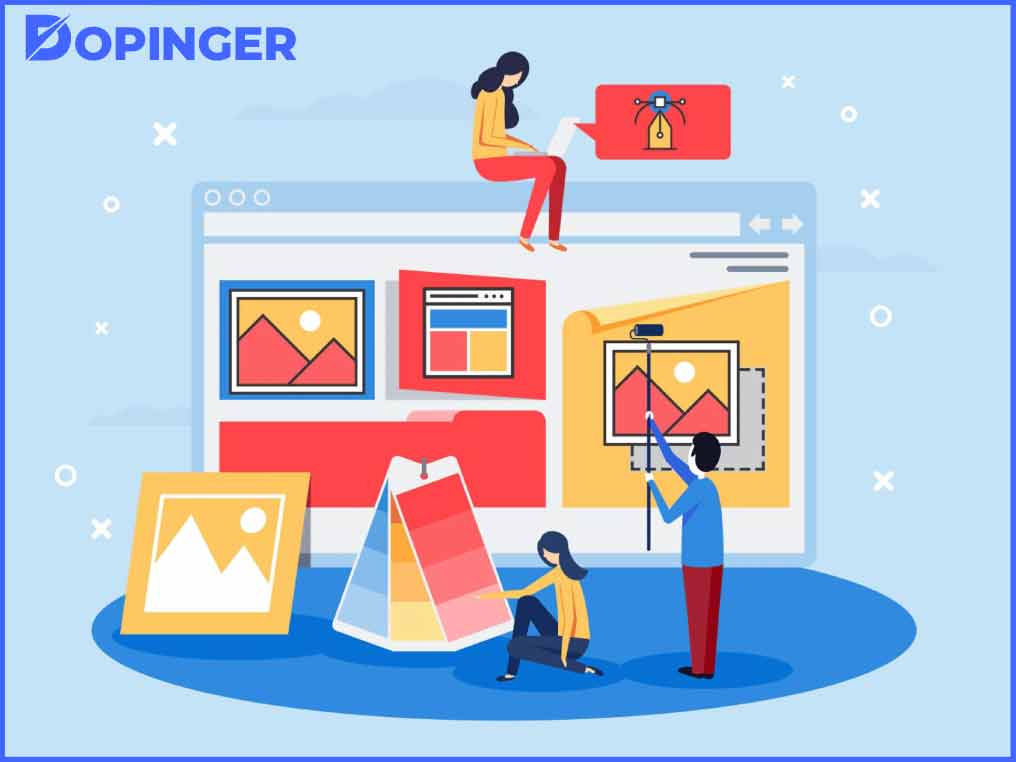 How to Make A Graphic Design Portfolio
Before starting, note that a successful portfolio will provide perfect opportunities for the rest of your life. On the other side, a bad-designer portfolio may destroy your life. Now, we all know an ideal portfolio is life-critical when you want to have a new job. Let's look at some tips to be successfully designed our portfolios.
Look at Graphic Design Portfolio Examples
The internet is a miracle to see what is going on. There are thousands of portfolio examples we can look at. Therefore, before making your portfolio, you should list design portfolio examples. At this point, you can take inspiration, but you shouldn't copy them. People, such as 'Dutch Uncle,' 'Juliette van Rhyn,' and 'Lotta Nieminen' can help you at least for starting.
Don't Focus on Only One Work
When you spent a lot of time and effort on work, you build an emotional relationship with it. Therefore, you wish to show it to other people and add your graphic design portfolio. However, if you want to make a good portfolio, you need to be relentless. Thus, you have to focus on your best work. At this point, there is not an exact number of how many pieces to include, so focus on your best pieces you can be proud of and eliminate the weaker pieces. Catch the ideal number!
Don't Ignore the Work You Want to See
As we mentioned before, you need to focus on your best work, but you shouldn't ignore the work you want to see because it will shape your career. Make sure your portfolio reflects who you are now. Graphic design portfolios that look the best take a lot of work and soul!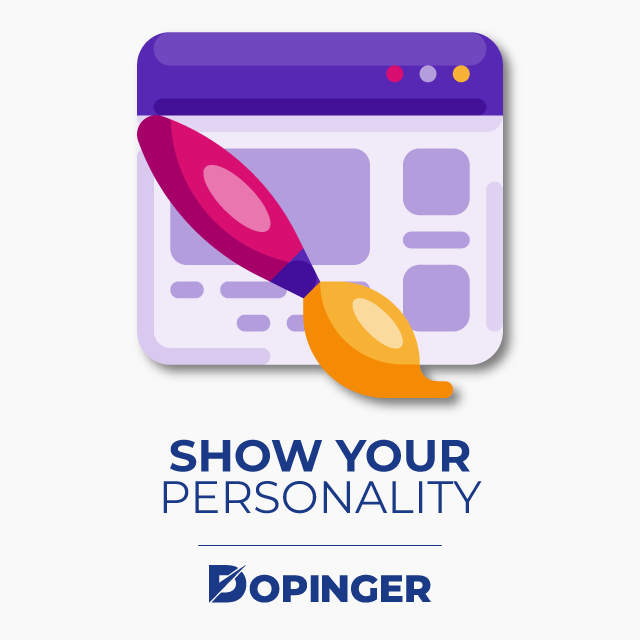 Show Your Personality in Your Portfolio
It is easier said than done. In reality, you should include some of your personality in your portfolio. However, you should think about it carefully. If you don't, it will do more harm than good.
Side Projects and Competition Entries for Better Graphic Design Portfolios
It may be hard to find enough work to include your portfolio. Therefore, to fill the portfolio, you can include different activities, such as your side projects and competition entries.
Focus on the Process Rather Than Finished Work
Many graphic designers are only showing their finished work in their graphic design portfolios. However, making a portfolio is much more than focusing on finished work. It is a process, and when you pay attention to this process, you will showcase your potential.
Consider Your Portfolio Format
Nowadays, most portfolios can be viewed on the internet. However, it is not always a good way. For instance, when you don't find a Wi-Fi connection in the middle of an interview or meeting, all your efforts may go to waste. Because of this, you should have a PDF portfolio that you can reach on your laptop. In addition to this, you can create a printed portfolio to create a good image because people will be able to see the extra mile you are going.
Avoid Any Possible Spelling Mistakes and Choose Your Words Carefully
Words are everything. When people notice a spelling mistake in your work, it will be described as laziness, irresponsibility, and apathy. However, everyone can make a spelling mistake, but you should check every word you've written and read multiple times to avoid any possible spelling mistake. Besides, you can show other people your portfolio.
Be Open to Suggestions and Criticisms for Better Graphic Design Portfolios
One of the simpler ways to evaluate your portfolio is to be open to suggestions and criticisms. Your colleague or tutor can help you find your mistakes in your portfolio. That's why you will be able to correct the mistakes. Of course, not everyone does this, but you should understand the importance of suggestions and criticisms that make graphic design portfolios that look the best.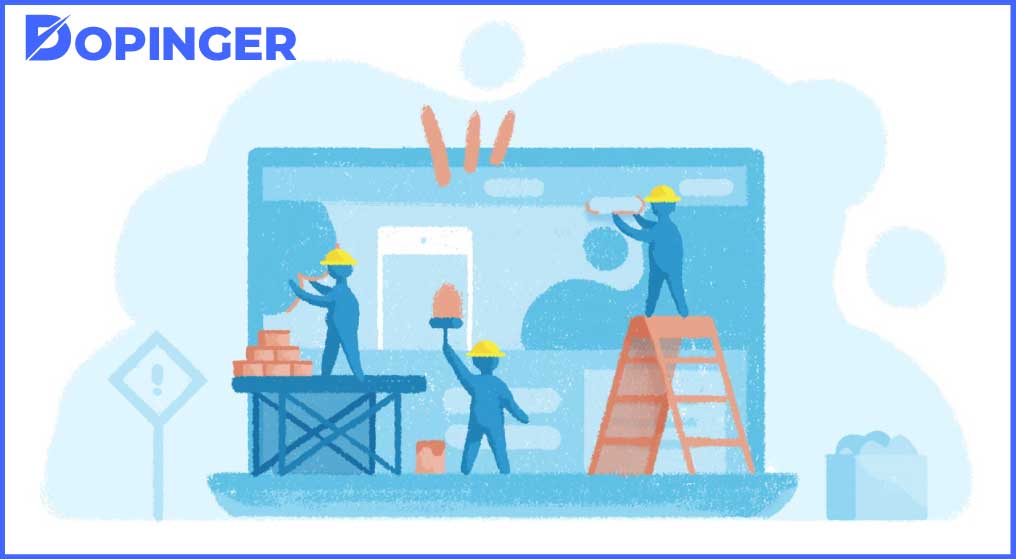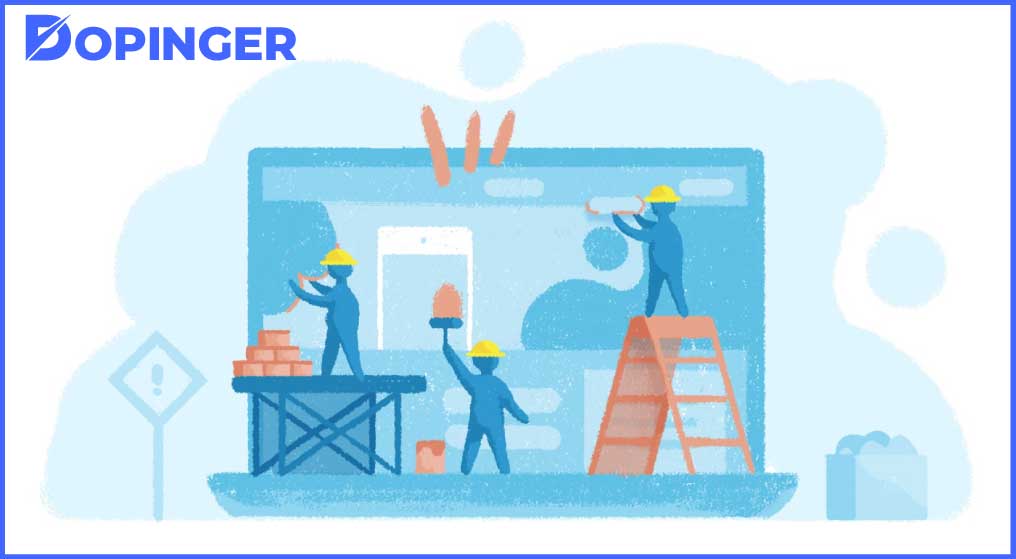 Match the Industry You Wish to Work In
There are many industries you can work in. At this point, you have two options. The first one is that you can choose the most appropriate industry based on your portfolio. The second one is that you can shape your portfolio based on the industry you wish to work in.
Practice Talking About Your Portfolio
It plays a significant role in handling stress at interviews. The success of your portfolio depends on your own self-esteem. You may fail because of a lack of confidence instead of a lack of talent. To avoid this, you should practice talking through your portfolio. The more you do so, the better you get. Graphic design portfolios that look the best take practice.
All of these steps sound like a lot of work, but they will shape both your career and future. That's why you will get back the time you have spent in the future thanks to the great-designed portfolio.
FAQ About Graphic Design Portfolios
What should you not put in your portfolio?
Too much work is not a good idea. Eliminate your work and choose your best work. On the other side, too little work is also not a good idea. Find the equilibrium point. Avoid incomplete and incorrect personal information. In addition to these, your portfolio must be up to date; otherwise, you will provide incorrect information about yourself.
How can you make your graphic design portfolio stand out?
Meet the criteria your target clients wish to see, show your skills, be clear, show what you can do, be unique, be confident and positive, and choose your best work. But, the most important one is to trust yourself and avoid low self-esteem.
Where can you create a design portfolio?
Many online portfolio sites create well-designed portfolios, such as Behance, Adobe Portfolio, or PortfolioBox. Take your pick! 
How many pieces should be in your design portfolio?
As we mentioned above, there is not an exact number you can follow. Just focus on your best work and eliminate the weaker work. If you still have many pieces, it means that your client will most probably be satisfied with your skills and abilities.
Can you take inspiration from famous graphic designers' portfolios to make your own portfolio?
It is a perfect way! When you understand the main idea of creating unbelievable portfolios, yours will be one of the best ones. David Carson, Saul Bass, Paul Rand, Paula Scher, Ruth Ansel, Milton Glaser, and Milton Glaser are the most famous graphic designers you can look at.
Graphic Design Portfolios in Short
In this article, we hope we have given you some useful ideas for making a well-designed portfolio. Keep in your mind that a graphic design portfolio is a kind of summary of the work you've accomplished, and it will shape your future. It shows evidence of your skills and abilities to your potential clients. To improve your design portfolio, you should edit your work ruthlessly and be open to suggestions and criticisms. Besides, your target clients will wonder how up-to-date your portfolio is. Choose your work that demonstrates the best of your skills and abilities, and avoid putting all projects you've completed. Trust yourself, and showcase the best work you can do! By the way, as an artist, you might be using Pinterest frequently. If that's so you might want to optimize your site by checking out our review called Pinterest SEO.