E-commerce sites have now become a part of our lives. Amazon's place among thousands of major e-commerce sites is indisputable. It would not be wrong to say that it is one of the biggest e-commerce platforms for Amazon. If you are curious about the history of Amazon, how it started, and how it was founded, we will tell you all the details in this article. Let's see what happened in the background when this company started this business. Before we tell you about the background of this platform, let's talk a little about the life story of its founder Jeff Bezos.
Who Created Amazon?
Amazon was first founded in 1994 by Jeff Bezos under the name Cadabra. Then in 1995, this website started as Amazon.com. Jeff Bezos, an entrepreneur, and e-commerce pioneer, was born on January 12, 1964, in Albuquerque, New Mexico. Bezos has huge admiration for computers. At a young age, Jeff had turned his garage into a laboratory for scientific projects. Having transformed the garage of their home into a laboratory where they can research the subjects they are interested in, Bezos has also worked to find his skills in innovation and technology in this garage. After his high school life, Jeff succeeded in completing his Computer Science undergraduate education in the first place. This is important because it was a place where only talented students were accepted.
Jeff, who started to work on Wall Street right after his graduation in 1986, had no difficulty in attracting all attention in a short time. Thanks to his determination and talent in the business world. He worked as the youngest vice president of the company at the global telecom firm Fintel and the Bankers Trust. After all of these, Bezos, who received a proposal from New York financial services firm D.E Shaw, had also risen to the position of vice president in this company.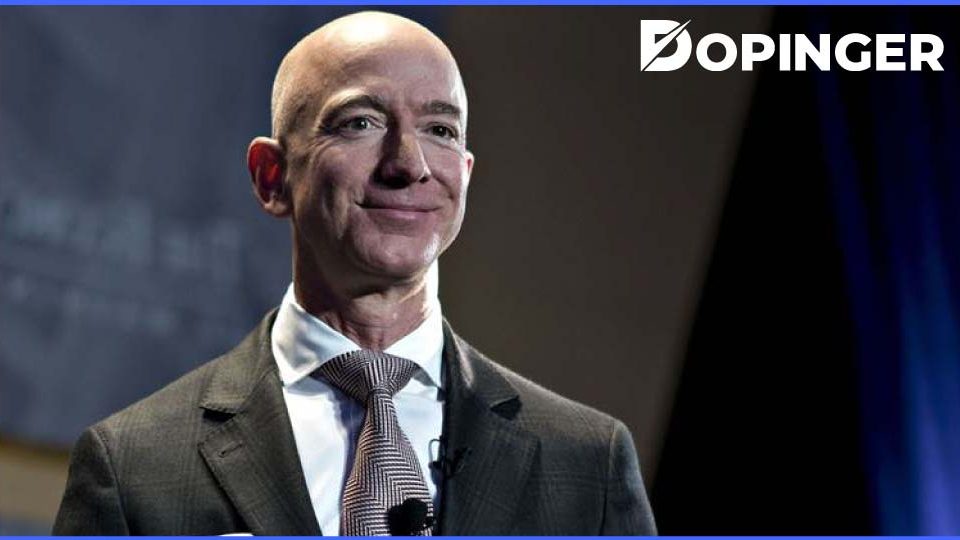 However, Jeff always had the idea of ​​selling on the internet. Therefore, he left his position at a young age and started working to sell on the online platform. Jeff Bezos and his wife Mckenzie, who previously lived in New York, moved to Seattle. In 1994, Jeff Bezos, along with his wife McKenzie and his friend, set up an online book sales platform. In the beginning, this platform called Cadabra. Then, Jeff Bezos developed the Cadabra, and Cadabra became the website we know today as Amazon.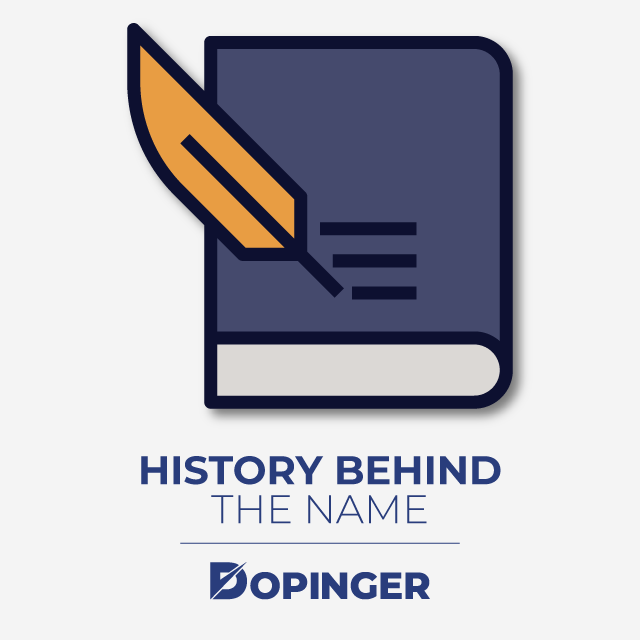 How Did This Website Get Its Name?
Jeff Bezos named this platform, which was originally established as a website selling online books, as Cadabra as in abracadabra. But later on, his lawyer misunderstood this name as "cadaver". So, after this misunderstood, Jeff wanted to change the name to prevent such misunderstanding. Thinking that such a situation would not be good at all, Jeff later gave up this name. Therefore, Jeff changed the name of his company Cadabra to Relentless.com. As additional information, if you visit Relentless.com today, this address will take you directly to Amazon.com. Let's continue where we left off; then he changed this name to its current name. He found the name Amazon very suitable for his site. Since the word "Amazon" reminded him of the huge size of the Amazon River.
Jeff Bezos launched Amazon on the online platform as Amazon.com. He did it during the years when the internet began to spread rapidly a year after its establishment. Jeff decided that the website's name should be Amazon. He decided on this name to refer to his wish to be the biggest in the region. Like the Amazon River. In this way, he laid the foundations of the formation that will change the fate of the online world.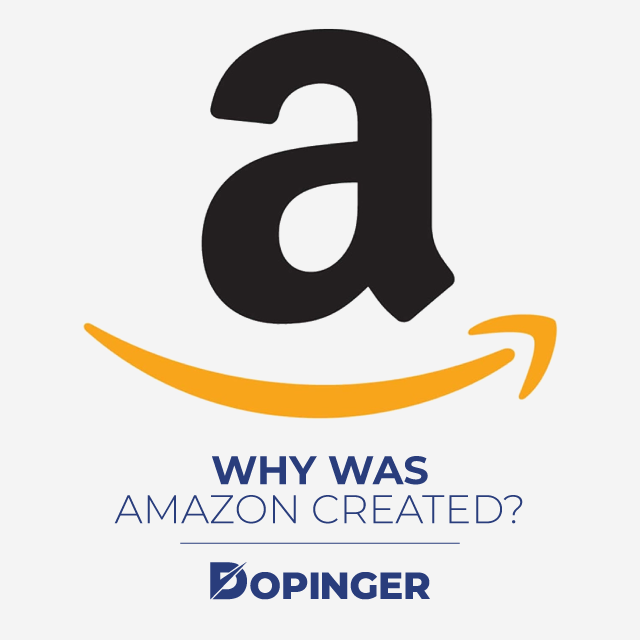 Why Was Amazon Created?
Amazon was originally founded as an online book website. When this website was first established, it was taking half a dozen books a day. Shortly after its foundation, this platform began selling toys and electronic products in 1999. Jeff Bezos was named Man of the Year by Time of Time magazine that same year. The company, which declared its first net profit in the last quarter of 2001, thus started a continuous growth period. Over time, this website has become a sales platform that includes everything like jewelry, kitchenware, and clothes. The Kindle technology product, which we call e-books today, became the biggest and most innovative innovation of this platform in 2011. With the sale of the Kindle, Jeff Bezos has expanded Amazon even more. So, this product has become a record-breaking product.
Today, Amazon has movie and music download services as well as a cloud-based storage service. Of course, there are annual subscription options to use these services. Nowadays, this website sells everything in every field and category. It is almost impossible not to find what you are looking for on the Amazon website. At the same time, this website made a big revolution with Alexa. This product called Alexa is one of the successful products of Amazon that provides great convenience for its users. In addition, this platform sells USB cable products under the brand name AmazonBasics.
Now this e-commerce company sells everything. Amazon, one of the world's leading e-commerce platforms, also sells products from other companies outside. It also encourages entrepreneurs who have stepped into e-commerce to set up stores and sell products. This is one of the most important reasons that allowed this company to develop so much. That's why Amazon is growing day by day and reaching more people.
Amazon FAQs
Who is Jeff Bezos?
His full name is Jeff Preston Bezos, and he is a world-famous businessman. He is the founder, CEO, and president of Amazon, an international e-commerce site. He also bought The Washington Post newspaper in 2013. In addition to this, he is also interested in aviation and space research. He has established a research company called Blue Origin. He also starred in the movie Star Trek Beyond. In 2018, he became the Richest Person in Modern History.
Is it free to sell on Amazon?
One of the best things about selling on Amazon is that you can start selling on this platform without spending any money. However, you will be charged some fees when you sell, because ultimately Amazon is a commercial place. But when you consider the number of customers, the fee charged by Amazon will be a very low fee for you.
What is Amazon Prime?
Amazon Prime is a special and paid service that aims to reduce the waiting time. Order waiting time is probably the most annoying point for customers who prefer online shopping. Also, it is not just about fast shipping. Prime also provides its users with services provided by applications such as Netflix, Spotify, and Dropbox. When you are an Amazon Prime user, you can access these services with a single account. Because all of these are Amazon's own services.
Concluding the Story of Amazon
In this article, we have given you information about how Amazon, one of the world's largest e-commerce sites and even more, started. We gave details about the background of the Amazon website and how it started. Of course, setting up such a large and world-famous online sales website is a difficult process. However, as a result of Jeff Bezos' successful life and dreams, we have a wonderful online service called Amazon today. While it was only an online book sales service, it is an excellent platform where you can find everything you are looking for today. You can even sell products on this platform yourself. If you want to take advantage of this service, you can create an account on Amazon.com. Then, earn money by selling your products to your own country or the world.
In addition to all these great features, Amazon has now become an app with many great features. In addition to being an e-commerce sales website, there is even a music library and a movie watching service on Amazon. You can benefit from these services by choosing a membership that suits you best. There is a lot of paid membership options on this platform. We have given you all the information about how Amazon started and its founder Jeff Bezos in detail. We hope all of these will inspire you, and you will start using Amazon's services to make your life easier.
If you liked this article, please check out our other articles about digital marketing. We cover up some of the most popular topics of today.