SEO is the inevitable marketing strategy in the world of the internet. It is crucial for all kinds of businesses. Even if you are a freelancer, a website with a good SEO strategy can make your business rise up and get you some more work. So how can you get SEO services, and how SEO price is decided? In this article, you are going to find out the answers and some of the factors determining the cost for SEO.
As you can guess, the prices for SEO vary. The services you get will be depending on the prices you pay. Of course, not in all cases, but it is a significant factor. Let's take a look at which factors determine the prices of SEO.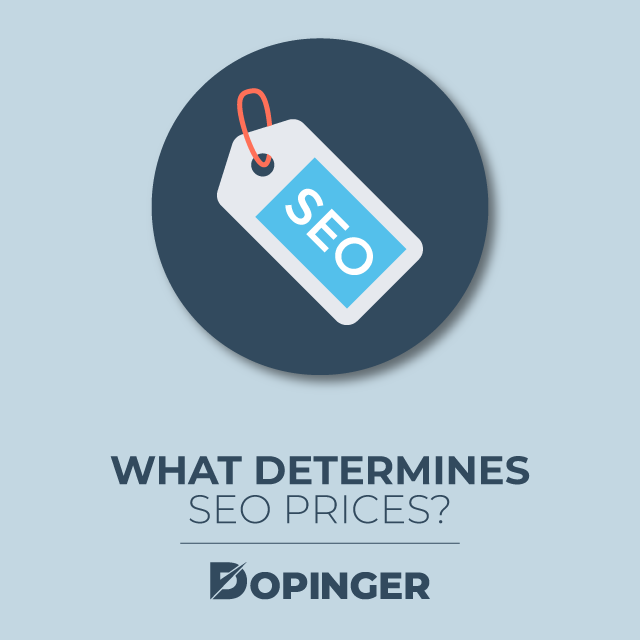 What Determines SEO Prices?
There are many factors that determine the price of the SEO services. Some of them are determined by the situation of your business. Some are determined by the quality of the work and the rankings in the search engine results pages.
Factors Determined By You
Before mentioning about the quality of the work you get, there is something important you should know. Three main factors determine SEO prices, and they are up to you.
Situation
At which point is your business? The prices will vary whether you are at the beginning of your presence on the internet or you have achieved some way in digital marketing, but you want to develop yourself. The price would change depending on your situation.
Goals
What are your intentions? Where do you want to be with the SEO work you will get? If you want to increase your brand awareness or increase sales, the prices will vary according to the factors. However, it is always better to set up goals that would be the best for your interests and budget.
Timeline
When setting up your goals, it is important to decide when you want to achieve these goals. According to your marketing objectives, the prices will vary. The question you should ask here is: how fast do you want to improve your business?
Payment Method
Needless to say, the price of every product and service can change according to your payment method. You can pay in advance, installment, or periodically. As a result, it changes the price of the service you get. Although it is not the strongest factor, payment method plays a role in how SEO price is decided.
So, if you know your business situation and set up goals and a timeline for them, then you can get a price for SEO services. These factors were the ones that are up to you. Now let's talk about how prices vary according to the services.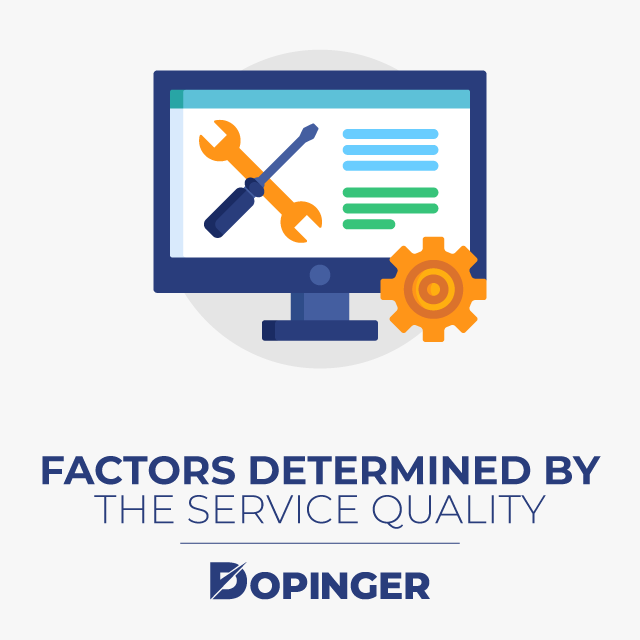 Factors Determined by The Service Quality
There are many places that you can get SEO services. You can buy services from agencies, freelancer experts, or software companies, and such. They offer many packages and usually their price varies according to the size of the customer company.
There are daily, monthly, quarterly, and yearly SEO packages. It is not possible for us to give an exact number for these services; however, we can say that many cheap offerings would cost you more. How is that possible?
SEO packages prices and SEO company prices vary a lot. There are cheap ones and expensive ones. A cheap SEO service can mess up your whole plan. Most of the time, cheap SEO services are not effective. The worst-case scenario is ending up with a penalty or some form of negative equity. Companies that offer cheap SEO services are probably do nothing in your advantage, or they may be using owned networks of sites to add links.
Be aware of the negative side of SEO services, and try to get the best option for your business, even if it is a little pricy than what you expect to pay.
Factors Determined by SEO
Getting a price for the SEO services before starting it is pretty difficult. Sometimes strategies may change during the work. However, there are some factors you should consider when buying an SEO service. These are the factors directly related to the SEO and they affect how SEO price is decided as well.
Target Location of Your Website
The place where you want your website to rank determines the price. The first place on the first page and any place in the first place costs different. If you want to rank first in the SERPs, then you should probably pay a lot to get there with organic traffic.
Results Number of the Keyword Search
The results number of your keyword's search is related to the competition. Higher competition means more work and of course, higher price.
WordPress Infrastructure
WordPress has lots of features and plugins related to SEO. That is why it facilitates the SEO work. Having a WordPress infrastructure on your website might ease things and get you some discount for SEO services.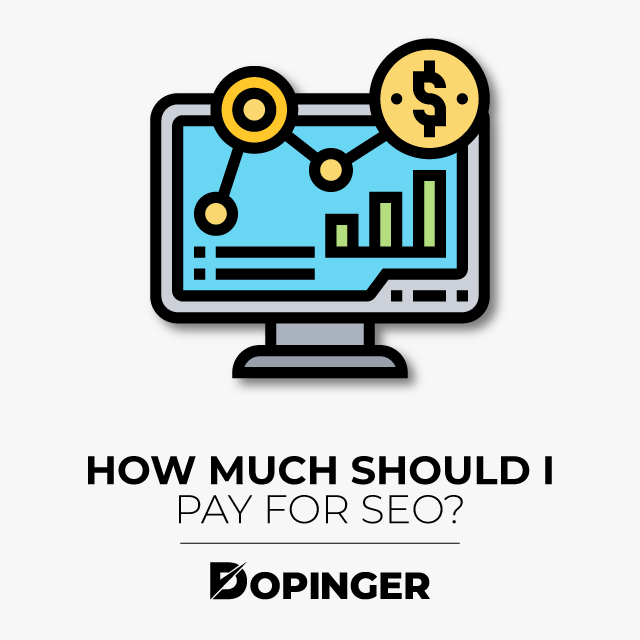 How Much Should I Pay for SEO?
As you can see, SEO prices vary according to many things. To set up a budget for SEO services, you should consider what kind of services you need. Do you need a start from all over, or do you want to improve your success?
If you are starting from the bottom, you will need a lot of work done. For that, you will need to pay a lot of money, maybe periodically or with installation.
However, if you just want to develop your website and already have a WordPress infrastructure, you might get cheaper pricing compared to other more complex works.
FAQs
How long does SEO take to see results?
Many SEO providers will tell you that it takes 4 to 6 months to see results. That is pretty accurate, however, it is useful to know that SEO results grow over time.
Can I do SEO on my own?
You can develop yourself to do your own SEO. To do that, you need to know how to operate on search engines and how to use SEO tools. You can take online classes with certification as well. Check our How to Improve SEO article for some tips.
Can I pay Google to rank higher?
Google offers some tools for you to get feedback about your websites and grow an SEO strategy however they do not directly take money and rank you higher. You can use Google Ads if you want to rank higher in the SERPs without much effort.
Conclusion
We have covered how SEO price is decided. Many factors are affecting the prices, and they are determined by you as a business owner, the quality of the job and the SEO itself. We have mentioned some of these factors and their effects on the price.
If you want to learn more about SEO, please check out our latest articles about it. You may be interested in how to improve SEO.