Windows introduced "Windows 10" as the last version. It means that they are planning to develop this version with upgrades instead of offering a new one such as "Windows 11". Besides, they stated that new upgrades would cost $119 to $199 for different plans after the 29th of July. Therefore, it is the best time to upgrade it for free. After you install Windows 10, you should activate it to utilize its features. Hence, keep reading to learn how to activate Windows 10 for free!
Should You Activate the Windows 10?
Most security experts suggest that you should not install or activate Windows 10 because of security issues. They claim that Windows collect their users' data without permission. These data include age, gender, habits, and region. Users can easily disable it via adjusting their settings from "Settings/Privacy." Experts suggest not to activate it because most of the time, users do not know these policies because Windows activates these privacy settings automatically.
Besides, if you do not activate Windows 10, a watermark will appear on your page's corner until you activate it. Rather than that, you will not be able to personalize your settings without activation.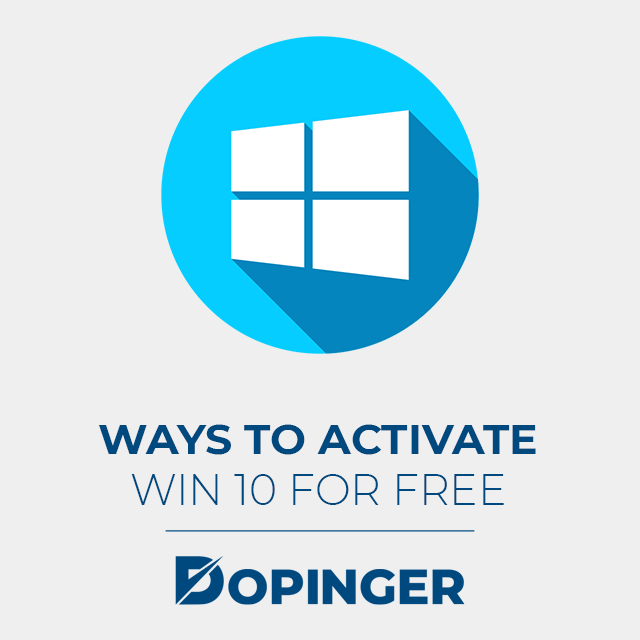 How to Activate Windows 10 for free?
You can easily activate your Windows 10 with a few steps. Besides, you do not need to have prior knowledge because steps are easily applicable if you clearly follow the instructions. Here are the steps:
Click "Start" to Go to the "Command Prompt" App
You should reach the "Command Prompt" app. Hence, click "Start" and type "cmd" firstly. Then, right-click before choosing the option named "Run as administrator."
Find or Buy an Activation Key for Windows 10 to Complete the Steps
You need to have an activation key for Windows 10. Then, there will be a command in Command Prompt window. You should copy and paste it before clicking the "Enter" button. On the command line, it will be written "slmgr / ipk." Now, you can add your license key after the given phrase.
Type the Given Command Lines Below
You can now write the given command lines, and after writing each, you should press the "Enter" button.
slmgr /skms kms.xspace.in
slmgr /ato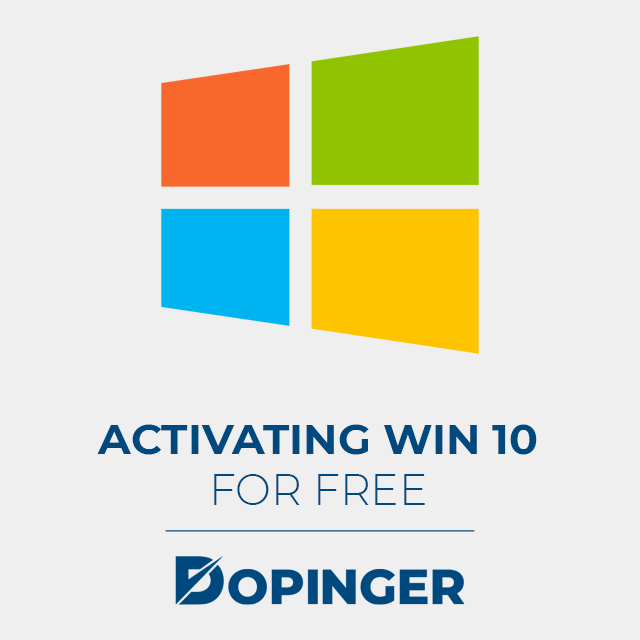 FAQs on How to Activate Windows 10 for Free
Is activating Windows 10 for free illegal?
If you purchase or find a license key for Windows 10, it is not illegal to activate it for free. However, activating Windows 10 without an original license key is illegal.
What would happen if my Windows 10 is not activated?
You still can utilize some of Windows 10's features. However, there will always be a watermark on your screen's corner, and it may not be very pleasant. Besides, you cannot personalize some settings, such as background, theme, etc.
How can I purchase the license key for Windows 10?
If you do not have an original product key for Windows 10, you do not need to worry because purchasing is easy. Go to the "Settings" app, and find the option named "Update & Security." After clicking it, go to the "Activation" menu and click the "Go to Store" button. Now, you will be directed to the page where you can purchase an original activation key.
How much Windows 10 costs?
If you already activated Windows 7 or a higher version, you could install Windows 10 for free. However, if you do not have one of these versions, you should make a payment in the amount of $119 to $199, depending on the plan you choose.
Should I purchase another product key in case of resetting Windows 10?
Resetting, reinstalling, or using Recovery Drive does not require a new product key. Once you reinstall Windows 10, you will not be asked for a license key while activating it.
Brief Explanation on Activating Windows 10
Installing or reinstalling Windows 10 is already free if you are using Windows 7 or a higher version. Otherwise, you should pay for it. When it comes to activating it, you can complete it for free as long as you have an original license key. After getting the license key, you can easily activate it with the given instructions above. Once you install and activate Windows 10, you will not need to pay or install a newer version in the future too. It is because Windows explained that they would not offer a new version. They will be focused on developing the existing one.
If you liked this article, then you might like our other articles about software as well, such as making Google your homepage.