The gaming industry is one of the fastest-growing sectors with video games, gaming platforms, live streaming services, and more. Game developers who grew up with a passion for video games, which were mostly text or bit image-based back then, helped create this environment in recent decades. So now, there are many other gifted individuals out there who are inspired by their work. They want to become a game developer and create amazing games as well. However, it is not an easy task.
Being a game developer requires years of dedication and hard work. It is a must to have excellent coding skills and talent to create engaging game concepts. So before we explain the necessary steps to become a video game developer, let's see how one contributes to the video game creation process.


What Does a Game Developer Do?
Game developing is all about having a creative mindset that goes along with exceptional coding skills. Game developer responsibilities in a general business environment are:
Choosing the most suitable frameworks for a game concept.
Translating game concepts, interactions, narratives, and more into an efficient code.
Performing functionality tests and eliminating bugs.
File backups and documenting the full cycle of the game developing process.
Developing and testing gameplay features.
Integrating new trends or concepts into game design concepts.
Keep in mind that these responsibilities may vary depending on the project or scale of the company.
7 Steps to Become a Game Developer
Becoming a game developer requires a certain set of skills. While there are multiple ways to become one, successful game developers' career path is most often quite similar. Keep on reading to find out the 7 steps to become a game developer.
Determine Your Goals Clearly
Game developers have many career options. They can work independently on contracts, become huge teams to create hit games, or create their own indie games by themselves. While these all can be achieved in an extended and successful career, it is important to decide as early as possible. This is because game development is a complicated profession with specific qualifications that requires time and dedication. For example, if your dream is to create your own games, it is better to focus on game engines and concepts instead of mastering coding skills.
Stay Active in Online Communities
There are online communities for everything you can think of. Game development is not an exception to this with a highly engaged and helpful community, especially for beginners. You can find solutions to problems you may encounter, build an online network, learn valuable insights, and more. Besides these, it is also a good practice to know how your target audiences' review games that you know. Consequently, you can create better games for them in the future. So you should stay active and immerse yourself in online gaming and game development communities.
Get a Related Degree
While it is entirely possible to learn necessary coding skills without a college education, it eases the process tremendously. This is simply because today's game development bachelor programs offer an all-around education. You can learn coding, game concept creation, game algorithms, computer graphics, object-oriented design, and more.
You can also learn the necessary skills related to game development with software or computer engineering education.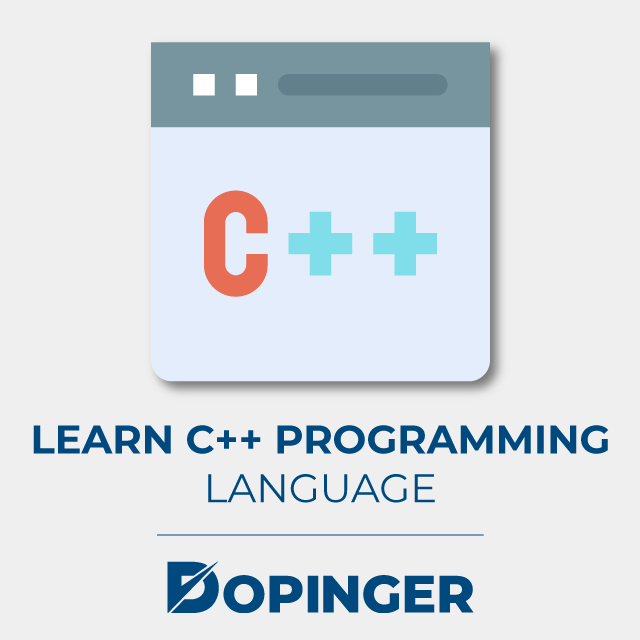 Learn C++ Programming Language
Excellent coding skill is a must to have as programming a game successfully largely depends on it. Today, most games are made by using the C++ programming language. So you should learn how to use it. Keep in mind that C++ is quite difficult than other programming languages. This is because the language offers much more flexibility and more control over the hardware and graphics.
Master a Game Engine
To simply put, game engines are frameworks and an essential part of the process. Although it is possible to create a game without a game engine, it would take substantially longer. By using a game engine, game designers and developers can focus on unique parts of their game, such as character models or object interactions.
There are many game engines for a game developer to work with, such as Unity, Unreal Engine, or CryEngine. While being somewhat good in all of them is a good trait to have, mastering one is much better.
Find Entry-Level Positions
All major game studios usually require prior experience to hire a game developer. So if your ambition is to work for one, such as Ubisoft or Sony, you should apply for entry-level positions in smaller studios. There are many advantages of working in a small game studio as an inexperienced game developer, such as:
Building a professional network
Gaining first-hand experience in the game creation process.
Developing small, mobile, or social media-intended games expands your creativity, vision, and versatility.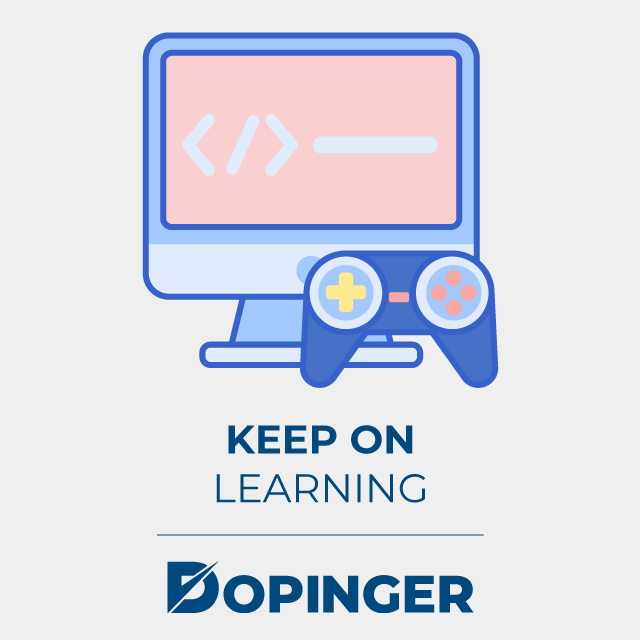 Keep on Learning
Game development is an ever-changing profession with constant developments. In order to become a successful game developer, it is crucial to improve yourself. You can learn different ways to execute actions, start modeling your own 3D objects as a side skill or even start designing worlds.
FAQ on How to Become a Game Developer
How long does it take to become a game developer?
While every game developer has different backgrounds, talents, and dedication, being a decent game developer and mastering a coding language takes 3 to 5 years in general.
Is game development a good career choice?
If you have a passion for games and have great amounts of dedication to become one, then it is a good career choice for you with better pays and benefits.
What degree should I get to become a game developer?
Game design&development, software engineering, and computer science degrees can help you become a game developer.
Is programming a game difficult?
An indie or even 8-bit game is quite difficult to code without utilizing a game engine. If the game is an open-world one or AAA title, it takes large developer teams to build a game.
How many hours does a game developer work?
Game developers work 40 hours on average. However, when the deadlines are near, they usually work additional hours.
How to Become a Game Developer in Short
People enjoy playing games now more than ever, thanks to the exciting nature of gaming and its evolution, considering the developments in multiplayer options, graphics, and many other aspects. Game developers are there to code and design all these features. In this article, we covered the responsibilities of a game developer and how to become one in 7 steps. Finally, if you fall out of interest, it is never too late to start over. Here's how to become an SEO expert.
We think that you may also be interested in
Goals vs Objectives
which is our previous post about
Personal Development
.