"Hey, guys! Welcome back to my channel. Today, I'm going to…" Nowadays, everybody is vlogging: vlog, video log, or video blog. Today, we are going to teach you how to become a vlogger on YouTube and give you nine essential tips to be more successful in your purpose. Like popular vloggers, if you want to start a successful vlog, this article is for you!
Easier said than done, right? However, starting a vlog on YouTube is much harder than it looks. If you have decided to become a Vlogger, here is a step-by-step guide.
Look Around Before You Begin
When you visit YouTube, you will find millions of video content, thousands of popular influencers, and ordinary people with various videos. What about Vloggers? The common point among Vloggers is that they have thousands and even millions of subscribers on the platform. Before creating your own vlog on YouTube, take a look at popular Vloggers to have a general idea.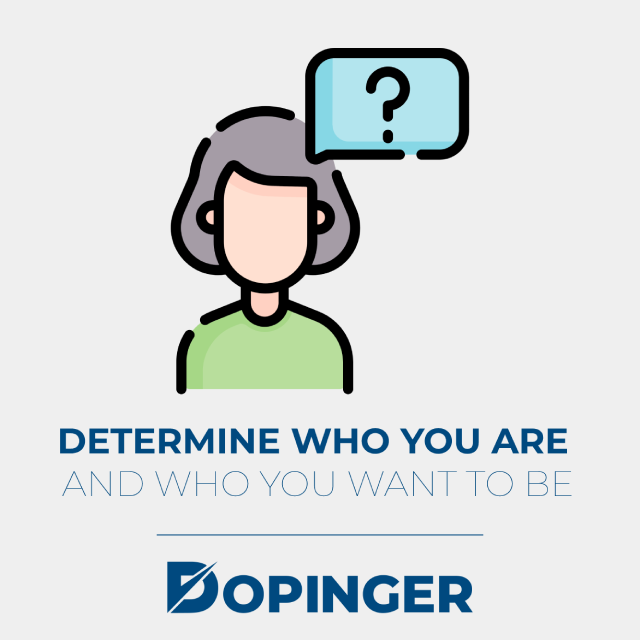 Determine Who You Are and Who You Want to Be
First things first. The first step of your vlog life is that you should determine who you are and who you want to be on YouTube. What does it mean? Determine your interests, desires, expectations, and so on. These will give you an idea in order to understand whether your target audience will be interested in your vlogs.
At this point, vlogs are misinterpreted by YouTube users. Most of the time, YouTube vlogs are described as a video summary of a channel owner's daily or weekly life. That's not entirely true. You can create a vlog about anything you can think of, such as daily or weekly, travel, music, beauty, challenge, and so on. Which one do you want to vlog about?
Define Your Target Audience You Want to Reach
Once you've defined the type of vlog and what you want to do, now the question is, "Who are you targeting?" In other words, you should consider who you want to be talking to. These are your target audience. That's where the most important question comes into play: 'How can I create my vlogs my target audience will love.' The answer depends on you, your video content, your target audience's interests, lifestyles, and other variables.
Suppose you are a make-up vlogger and want to determine your target audience among millions of YouTube users. It is easy, right? You will attract the attention of teenage girls and women who take care of their beauty and love to experiment with different make-up looks.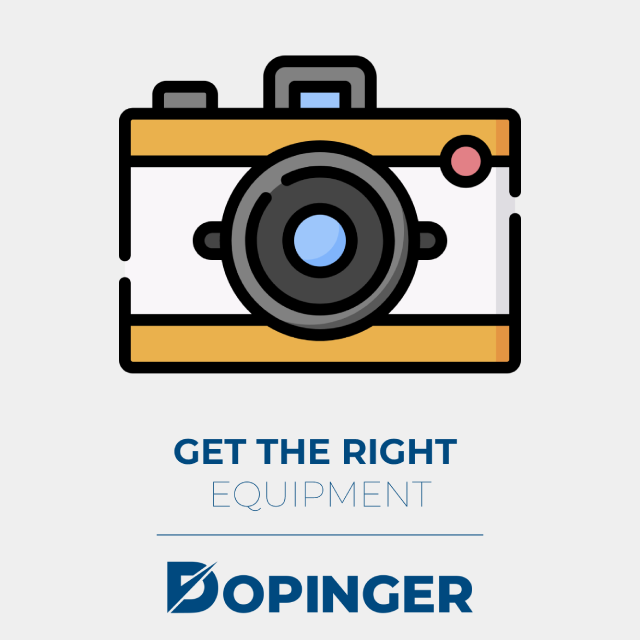 Get the Right Equipment
Time needed: 1 hour.
You don't need to spend thousands of dollars, but you do require high-quality equipment to succeed. This is a fact. Let's take a look at the most necessary equipment.
Smartphone or video camera

In this case, all you need to have is a video camera or smartphone that supports high resolution (HD).

Tripod

It will allow you to shoot your videos without any shake footage. That's why a tripod is as important as your camera, especially when shooting outside.

Microphone

The truth is nobody wants to watch a video with poor sound quality, right?

Lighting

When shooting indoors, you should use a lighting system in order to get higher quality frames.
Find an Original and Catchy Channel Name and Logo
Remember, there are thousands of Vloggers out there. For this reason, you need to stand out from the crowd. Like the brands of companies, you should create a vlog brand. At this point, your vlog channel name and its logo play a vital role. You should find an original, catchy, and attractive name for your channel. Besides, the channel logo should be simple, catchy, and related to your video topics.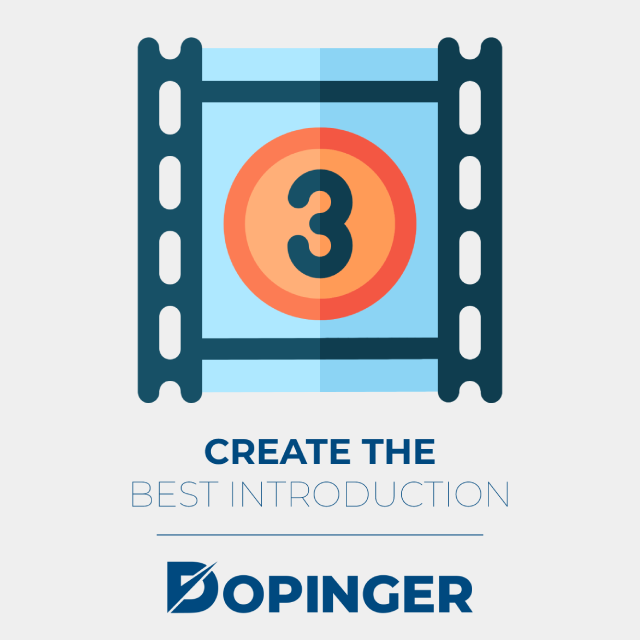 Create the Best Introduction
Now that you have successfully created your own YouTube channel. The next step is going to be much more difficult for you. You should try to record the best introduction episode. First impressions are the most lasting.
If you record an effective introduction, you will catch your target audience's attention sooner than you expect.
9 Essential Tips to Become a Better Vlogger
Engage with your target audience. One way to do this is to say, 'You can comment me if you wonder something about me,' for example.
Keep your activities consistent. You shouldn't share a make-up video one day and another day a game video. It doesn't make sense at all. Your target audience will find them irrelevant.
Find funny, interesting, original, and exciting things to attract attention at first glance.
Edit your vlog. It is one of the most important steps to become a vlogger. You should remove unnecessary parts from the video.
Once you've uploaded the first video, you may get some feedback from your target audience. You should pay attention to them. For example, if multiple people say the same thing about the content, then try to understand what is wrong.
Upload your vlogs regularly. To give an example, if you upload your weekly vlogs on Mondays, you should do this on a regular basis.
People don't want to see the same things over and over, again. For this reason, you have to try to avoid the same or similar activities in your vlogs.
Use other social media platforms, such as Facebook, Twitter, or Instagram. You can add your YouTube channel link to your Instagram bio, for example. You can also share the video with your friends. If they enjoy your videos, they will also share them with their friends. These are perfect ways to promote your vlogs.
As you know, YouTube is the world's second-largest search engine across the world. That's why you should optimize your videos in order to increase your exposure on the platform. There are several methods that you can do.

The most popular way is YouTube SEO. Tags play an essential role in your YouTube rankings. They should be related to your content so viewers easily find you on search result pages.
As you may guess, when you've uploaded a video on YouTube, the YouTube Creator Studio will automatically choose a thumbnail from your video. However, you need to optimize it yourself.
Titles are the first thing people notice when they see videos. That's why eye-catching titles are one of the most impressive ways to catch people's interest. They should be clear, understandable, and enjoyable. You can also use keywords that are related to your content.
FAQs About Becoming a Vlogger
Do I need any specific skills to become a vlogger?
No, you just need to create original content, be unique, and be yourself.
How do I upload my first vlog on YouTube?
Well, go to your YouTube channel and log in to your account with your existing email address and password. Click on the 'Create' icon next to notifications, your user icon, and YouTube apps at the top right. Then, choose the 'Upload video' option, and click on the 'Select files to upload' button. Select the video you want to upload and decide the privacy settings on your video. That's all.
What is the best content type for the first vlog?
You don't have to spend hours and hours on your first vlog. It should be simple, creative, impressive, and up to 10 minutes long. At this point, 'Get To Know Me' videos will be the best option for you.
Can I vlog using a phone?
As mentioned above, you don't need expensive equipment or a big studio in order to become a vlogger. A phone with a good camera will be perfect.
What is the difference between YouTubers and Vloggers?
Vloggers upload their videos on a regular basis, such as daily, weekly, or monthly. They can use different platforms like YouTube, Vimeo, Facebook, or even their websites in order to share their videos. On the other side, YouTubers are YouTube users. They upload their videos to only their YouTube channels.
Become a Vlogger in Short
You've decided that you do want to become a Vlogger. So what should you do now? In this article, we've prepared a step-by-step guide for you. In addition, there are nine essential tips above to help you be more successful. Before you begin, you should look around you. What's going on in the YouTube world? What popular vloggers do? What makes them popular? You have to find answers to these questions to understand where you want to be on YouTube. Then, you should define your target audience, their interests, and preferences.
You should also get the right equipment for you. At this point, there are four different equipment: video camera or smartphone, tripod, microphone, and lighting. After getting the necessary equipment, you need to create your own channel brand with an impressive logo and channel name. That's all. Now, you can start creating your vlogs. Be consistent, be honest and be yourself! Lastly, if you need a simpler answer for the question "what is a vlog?" our other guide will help you out a great deal.