In today's digital world, becoming a YouTuber is now an accessible way to share your thoughts and opinions with the world via video. There are YouTubers for almost every conceivable topic, especially if there is a way to monetize views through more than the advertisement money from the platform itself. Creating content on YouTube can be a very lucrative way to generate extra views for your website as well as spreading word about your brand, product, or ideas. YouTube provides a platform for millions of people to upload content for their channels as well as having the users interact socially via the comments section.
1. Select Your Unique Topic
Choosing a unique niche for your channel is the best starting point to becoming a YouTuber. It is important because it is the step where you work out how much competition there is for your idea. During this step, you should research things that you can incorporate into your channel to make you stand out from rivals. Anything that can show you are a fresh take on the niche you are entering can become a powerful marketing tool for your channel.
2. Mindmap Content Ideas
Throughout this step, you should develop as many ideas for content for your channel as possible. The list should remain present in your mind and regularly have new ideas added to it. Having created this list of content ideas, you stand a much better chance of continually providing exciting and engaging content for your viewers.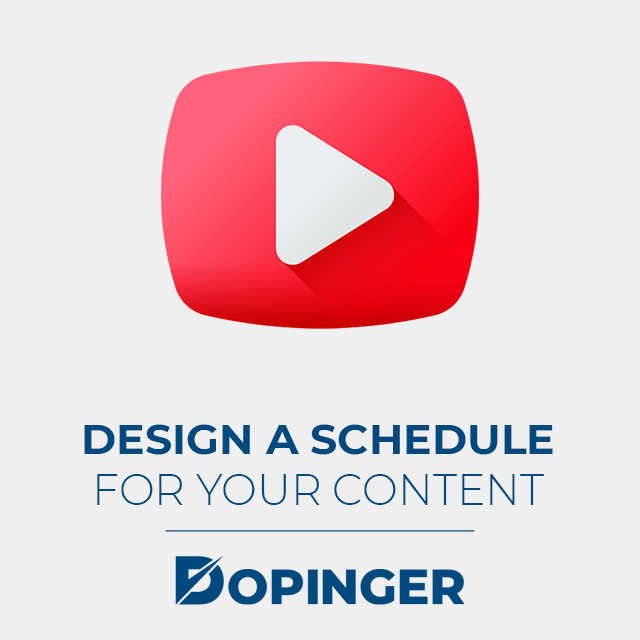 3. Design a Schedule for Your Content
A vital step in the process is to stick to providing regular content. It is essential to the growth of your channel that content is routinely offered to viewers. New content gets fans that have already viewed your content to come and view the new content while at the same time attracting new viewers to your channel and your older content. A library of related content builds up by maintaining your content schedule, and then your channel gives more value to the subscribers to your channel.
4. Carefully Select Your Goals for the Channel
Having clear goals is essential to help stay true to your vision at the beginning of the journey to becoming a YouTuber. By making goals for your channel such as;
To provide a set amount of income from adverts.
Your channel is achieving a certain number of views per video.
Having a chosen number of subscribers to the channel.
These goals, as you can see, all have measurable, specific targets. Helping to make it clear to yourself when you have achieved the level of success you were aiming to find.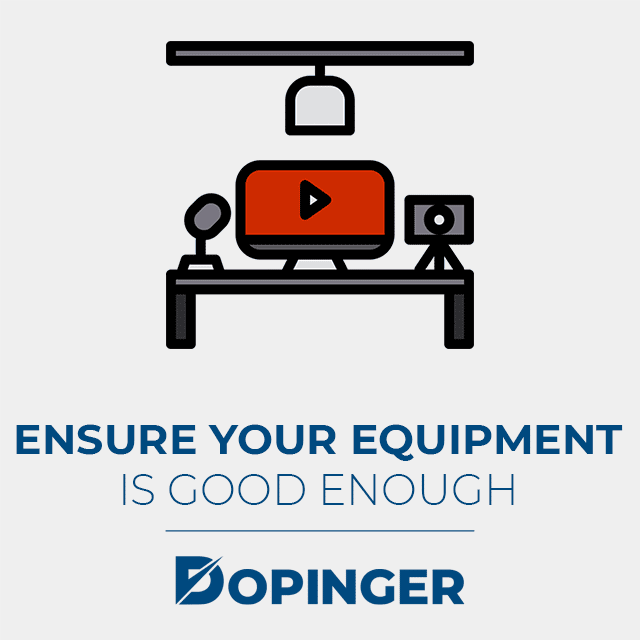 5. Ensure Your Equipment Is Good Enough
Ensuring your equipment is up to creating high-quality content is crucial for gaining and keeping new viewers. No one wants to watch a poor quality video on YouTube when the vast majority are now in clear HD. Having a lower quality could lose you many viewers to competitors with no advantage over you except the quality of their equipment. Having said this, buying new equipment is not vital if you are checking the demand for your content and can be upgraded after a few videos have been posted and gauged the public interest.
6. Create Your Channel
Now you have all of your ideas for content and a schedule for posting it. The next step is to create a home for that content. A catchy creative YouTube channel name helps people to remember you and find your content more easily. Another critical thing to remember is to make your about information simple to follow and readable. Vitally you must include the keywords of your niche and make it clear what your channel produces.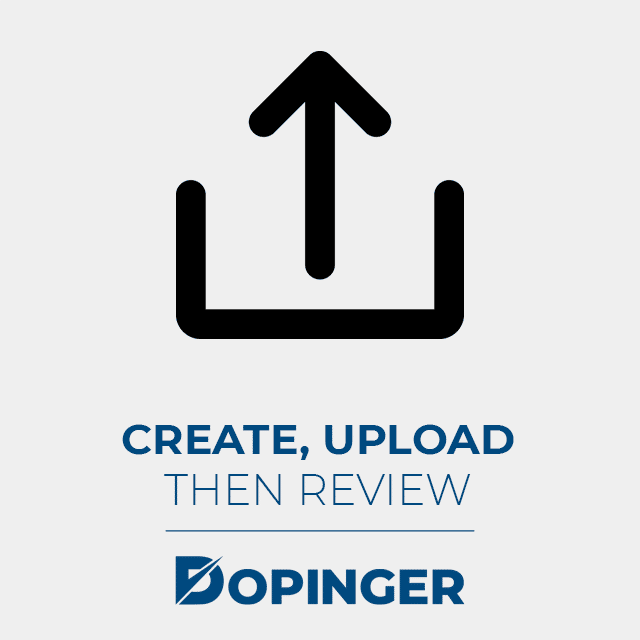 7. Create, Upload, Then Review
The time has arrived for the real work to begin on your channel. Now that you have a home for your content, the focus should be on the creation of new content. After uploading your content, it is of the utmost importance to listen to any feedback and improve in any areas that need tweaking. After each upload, the review step should occur to ensure that your content is constantly improving and becoming more relatable with your target audience.
Tips on How to Become a Successful YouTuber
Time needed: 5 hours.
In order to increase your chances of success, there are a few extra steps that can be taken. These steps are:
Ensure that you are knowledgeable about your target niche.

Knowing who you're targeting is the very first part of creating content on YouTube.

Take some courses to improve on your weaker areas.

Whether that is editing videos, creating more engaging content, or learning to build your brand more efficiently.

Find other more established YouTubers in your niche and collaborate on some content with them if they will let you.

The collaboration works both ways as you should both profit from the viewers gained from each other.

Don't rely on any shortcuts.

Work hard and establish yourself without buying views or subscribers. Active subscribers and viewers are so much more valuable to your brand.
FAQs About Becoming a YouTuber
How do YouTubers make money?
There are several ways to monetize your YouTube channel. For example; sponsorships, advertisements, affiliate links and products related to your niche.
How important is having good equipment?
Having good equipment does help to improve the quality of the videos you produce. However, it should not be your first worry when starting a channel. Focus on the content and building your channel up before focusing on upgrading your equipment.
Is there an easy way to come up with new ideas?
Everyone has a different process for generating new ideas. Mindmaps are good for planning ideas that relate to your chosen niche. You can then use these to plan what content you then create. Having said this, sometimes coming up with new ideas can become very challenging. It is best to create content that you know your audience and maybe even you would enjoy viewing.
How long does it take to create content for a YouTube channel?
The amount of time needed varies a lot because it depends on lots of other factors. You need to be aware that each video requires planning, filming, and then editing, all before being uploaded then reviewed. Some YouTubers spend a relatively small amount of time planning but then spend many hours editing to make it perfect in their eyes. 
How do you improve confidence in front of the camera?
There is no easy answer for this. It takes a lot of time and practice. The more you do it; the more natural you appear on the camera. Therefore you should work through the awkwardness and focus on slowly becoming more natural in front of the camera.
Becoming a YouTuber in Short
By following the steps given here, you stand a good chance of creating a quality and engaging YouTube channel. You should now understand how to get famous on YouTube and how to be successful on YouTube. There is a vast amount of work needed to run a YouTube channel. If you pay attention to your viewers' feedback, it will show you how to be a good YouTuber. Hopefully, by reading this article, you now know where to start your journey to becoming a successful YouTuber. Thank you for reading.