Web sites are very important for individuals and organizations to reach their target customer base. In fact, we hear and see that the website has been prepared and implemented with priority while a company is still in the process of establishment. So how to build a website? It is natural that the question is among the most asked questions. Now I am informed about how to set up a website.
What Do I Need to Build a Website?
For a website to be broadcast, you will have requirements such as hosting (site domain) and domain (site name). If I need to explain without going into details, hosting is the place where your web pages are located. It's the same idea as having files on your computer. A domain is the name and address of your site. These are site names you know that start with "www" and end with extensions like "com," "net," "org." Domain and hosting are then linked to each other with the help of DNS, and when you type www.sitename.com, the files in your host will be opened; that is, your website will be opened.
To better understand the concepts of hosting and domain, we can give the following example; Hosted by your home, and the domain is your home address. So, where can you buy hosting and domains? There are many domestic and foreign companies for this.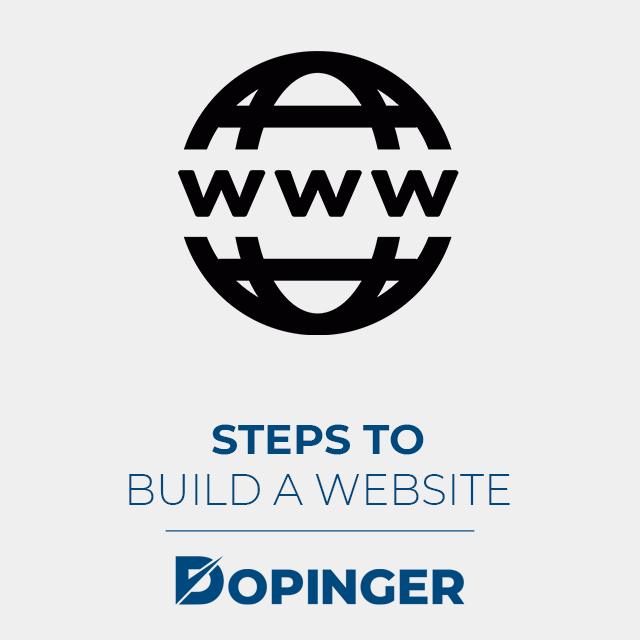 Steps to Build a Website
Buying a domain name: It is the most important part of the process. You have to pick a domain name that describes your website and your brand or company the best. Changing the domain name might take some effort to do it.
Buying a hosting service: Be sure to choose a hosting service that is competent to host your website without any problems such as connection or other errors.
Making the domain and hosting link: If you want your site to be in operation, you have to link your domain and the hosting service.
Design your website: Web design is an important factor for your site's success. If you want your site to be user-friendly, hire a website designer or do it yourself if you are capable.
Promoting your website: Even if you have the best website design in the world, you have to promote it to make the best of it. Advertising and SEO are the two options to promote your site. You can use PPC advertising for a start, but you'll need to have a good SEO strategy to keep your website's rankings high. 
Now, let's take a look at the more detailed explanations of these steps to build a website.
1. Buy a Domain Name
The domain name must be selected. The first and most important step in making a website is domain selection. Your company name or attractive name can be chosen with a domain name related to the work you do. If you are a corporate company and you will choose a domain name that is close to the company name, there are points to be aware of. First of all, you can be a company, but if you have not registered a name from the "Copyright Office," the use of your company name may be passed on to another company. Therefore, the most important point if you are a real estate agent, you should register the domain name you want to buy.
2. Buy a Hosting Service
What we call a website is actually computer software. In order for the website software we talked about to be able to respond to customers when people make a request, it must always be online at an online computer to optimize customer feedback. There is no hindrance to serving your website from a computer or server to your home, work, but this is not done. The reason for this is that the computer that launches the website must always be open. In addition, it must always be connected to the internet.
If the Internet connection to which the server is connected is lost, your site will be resumed online. It is therefore not available. In addition to all of this, the server must be constantly protected from cyber-attacks and malicious attacks, malicious software cleanup in case of a leak, make necessary software updates, and provide physical and security protection. For such reasons, almost no one in charge of the website on their servers. Instead, it receives the service from the hosting providers that provide this service.
3. Link Your Domain and Hosting
After purchasing a domain and hosting, the two tools are connected to each other, and the site is operational. After the domain name is defined, the server address provided for hosting is defined in the domain name. Therefore, the domain name is redirected. Domain name starts working on the connected server.
4. Design Your Website
First, you need to have a structure in your mind about what kind of website you want in order to be able to define it. You can create a completely different layout for you and display 2 or 3 sites you like in this category as a sample site. In this case, a site similar to the site will be created.
The important thing here is that you need to decide what the difference you want from these sample sites. Because once a site is built and delivered, a separate fee is required for the original change. Instead, you should explain exactly what you want from the beginning. Defining critical points in web design will summarize your processes. Of course, this does not mean that you cannot request any changes from us once the website has been submitted. But as it progresses step by step, the need for change is naturally low after delivery. During website design, you can report building materials that are eye-catching and then mistakes made by the developer and requesting a change.
5. Promote Your Website
Having a site does not mean that you will automatically find new customers. Because for this site to bring you new customers, your site must be visible to search engines like Google. Because when customers search for something, most of them write down their problems in the search engine and evaluate the results. Therefore, it is very important to be on the first page of the search.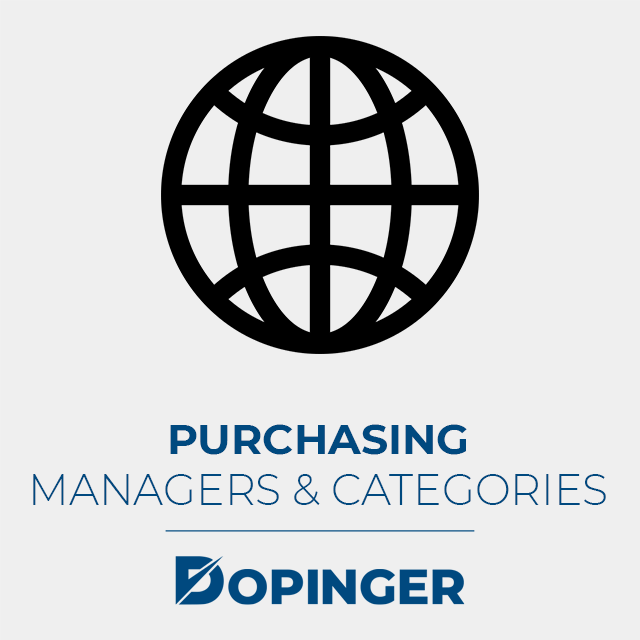 Purchasing Managers and Categories of Your Website and Installing DNS
After deciding what your site will be like, you need to ask for the right name and whether this name has anything as a domain. You can also do this from domain and hosting or empty domain pages for companies that offer domain services and hosting. The next step after asking to purchase that domain.
After finding your domain, you need to purchase hosting. As I said, you can buy it from both hosting companies and domains, or you can buy it from various companies. However, if you are new, you can start by choosing a cheap and local company with good indicators. If you have a problem, you can find a negotiator in front of you and ask for your problem to be resolved.
After getting the hosting and domain, all you need to do is connect them together, called DNS login. Hosters have the IP addresses of the server where your domain is located, called Name Server. Usually, these DNS addresses are written in the post from where you purchased the manager. Or you can find the NS number by going to your control panel. After entering and registering these IP addresses from the domain control panel, the domain reconciliation process with the administrator is completed. The next step (assuming your site is ready) is to connect to your FTP server and upload your website files to the host.
What Is a Static Website?
Homepage, links, products, or website models made up of 5-6 pages like us. To create these websites from scratch, you need to know the language of web design called HTML. If you do not know HTML, you can do this using ready-made web templates. You can visually edit your downloaded web template with an HTML editor such as Adobe Dreamweaver and complete your site by uploading and storing content. Well, I recommend that you at least read HTML. While we tell you about the construction of static websites, all dynamic websites use HTML. The difference is that they are enabled by programming languages ​​such as PHP and .NET. Design is always done with HTML.
If you want to make a website without knowing HTML, you can download and edit ready-made website templates, as I said. Or you can save your website by downloading various website building programs online, adding content and images to the provided templates. Or, in the end, you can choose to get someone else to do it.
What Is a Dynamic Website?
And we can split a powerful website design into two. Let's talk about this difficulty first. This way, you can learn programming languages ​​such as PHP or .NET, extract your site, make data connections, and dress your design with HTML and CSS in it. Of course, you have to make a big effort to learn this method, which is hard to say. You can attend classes, get books or learn about resources online. However, it is not an easy process and can take months or years.
The second method is for ready-made websites, which we call "scripts," made by people who know the first method, made by skilled people, and then given to people for free or for free. As we mentioned at the beginning of our article, blog sites, forum sites, commerce sites, dictionary sites, sites are examples of dynamic websites. You can get these documents for free or for a fee by submitting them to your manager. However, you should not forget that there is a data connection when you enter these documents.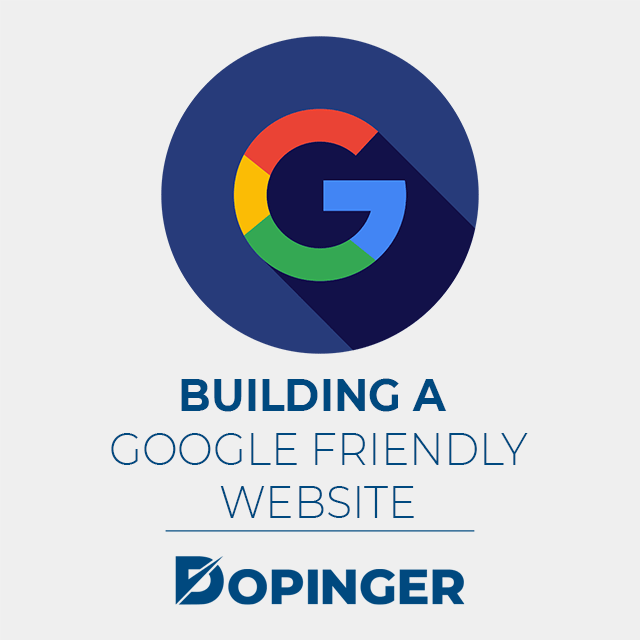 How to Built a Google Friendly Website?
The first and most important rule here is SEO. However, the purpose of SEO is to help create better sites for Google. The content of the SEO-related website is useful. It contains useful information, quality, and original text. Original content means non-copying and non-copying natural content. It is usually between 250-300 words. Content is enabled by keywords. Content contains keywords used in search engine rankings.
It is extremely important that the content is high quality and realistic, informative, and not boring. Since duplicate content is automatically detected by Google, it is only a matter of time before the website will be banned.
Site color is almost identical to the company's position and should be the colors that represent the company's identity in the most accurate way.
Google also pays attention to website fonts. It is recommended to use a professional font rather than pleasant writing.
Web navigation should be fast and error-free for the user. It is true that visitors stay longer on the site where it is easier to find the information you are looking for.
If you look at how cell phones are used for internet use, it is better to understand how important it is for a website to be compatible with a cell phone.
FAQs About Building a Website
Why do I need to build a website?
You may want to market your various services or products, or you may have a blog. Actually, there is no need for some reason, but you should be careful about focusing on your site somewhere.
Should I have a website to sell products or services?
Having a website will give your company professional expertise, but you don't have to have a website. Many entrepreneurs start in online markets. You have to pay a small fee, but these sites will cover the entire process and present your store to a customized customer base. No matter how many websites you set up, if you don't have visitors, all your efforts will be wasted.
Do I have to pay to set up a website?
To build a completely new website, you need to hire hosting services. However, if you are happy with a custom website template or theme, you do not need to create your site from scratch or pay for it. Many free services provide what you need.
How difficult is it to use ready-made sites?
Hosting companies offer you a control panel. From this panel, you can select and activate the most appropriate software designed for the site you want to install.
How do I get visitors to my site?
You can get more information about SEO by visiting search engine support pages, and by following this, you are likely to move your website to the top and increase the number of visitors.
How to Build a Website in Short
People who want to create a website use experts in this field. For this, a certain budget should be allocated as the cost of service. If you want to have a Wen site that fits your dreams and plans, it will help to leave the job to experienced people. If you liked our article on how to build a website, please read our other articles as well. You may also like our article that explains what WordPress is; a content management system. It may be useful for building your site.
We think that you may also be interested in
What Is DMCA?
which is our previous post about
Digital Marketing
.