Storage space on your phone is limited, and unfortunately, it fills up in the blink of an eye. Every app installed on your Android phone regularly uses storage space to store information. These are temporary data files and are called cache files. If you are getting out of storage, you have to clear cache on Android devices.
However, clearing cache on phones with the Android operating system is not a difficult task. It is easy for anyone to do, and it is very useful for your phone most of the time. In today's article, we will explain how to clear cache files on your android device.
Why Clear Cache On Android
On modern versions of Android, the cache file clearing processes are slightly different than before. If you have a modern android device (phone or tablet), you should know that the cache file of each app is stored separately. That is, you need to delete the cache files separately.
You do not have to delete cache files on an Android device. Many users rather delete their cache files to free up space on their phones. However, you may have to delete cache files in some cases since the application gets corrupted or doesn't work properly. After encountering such an issue, clearing the cache files is expected to eliminate storage annoyance and performance-related issues.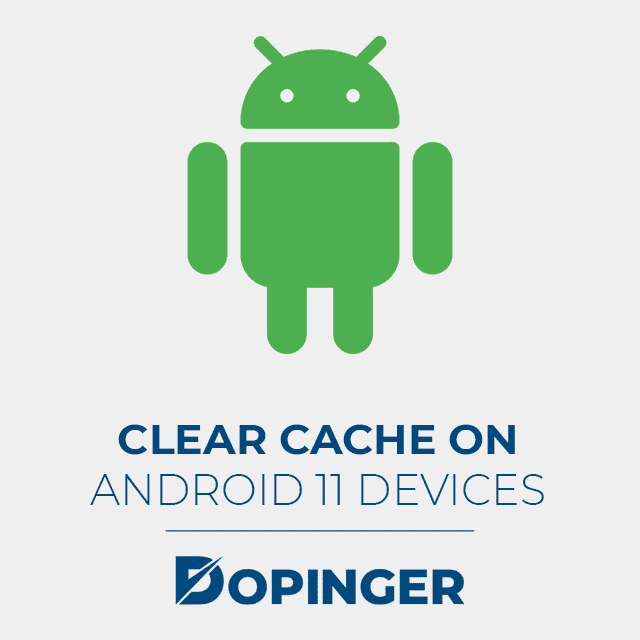 How to Clear Cache Files On Android 11 Devices
When you need to clear cached data for an Android app, you should follow the short and simple steps to do so. We have listed you how to do it step by step below.
While writing the article, we've made our list based on the settings of Android 11, the latest version of the Android operating system.
Time needed: 5 minutes.
Therefore, if you do not have an Android 11 device, you may face differences following the steps. Nevertheless, this is not a problem because the cache clearing processes on modern Android phones are more or less similar.
To clear cache files, first of all, you should open the settings menu on your device.

Afterward, you should select "Storage" from the menu.

A list of settings will be displayed after going with "Storage." In the list, you should tap "apps."

You need to find and select the app that you want to clear cache files from the list. 

Finally, find the app needed to delete cache files, and then tap on the "Clear cache" option on the app's info page.
Pretty simple, isn't it? These steps are all you need to know while clearing the cache files of any app on your Android device.
IMPORTANT!
While clearing cache, avoid tapping "Clear storage" instead. Otherwise, all data from the app will be deleted, which results in resetting the app as if you just first installed it from Google Play.
How to Clear Cache Files On Old Android Devices
In older Android versions, the process of clearing cached files is different. For this, you can delete all cached files at once by going to Settings>Storage>Cached data. When the "delete all cache files" option in the menu appears, you have to accept it.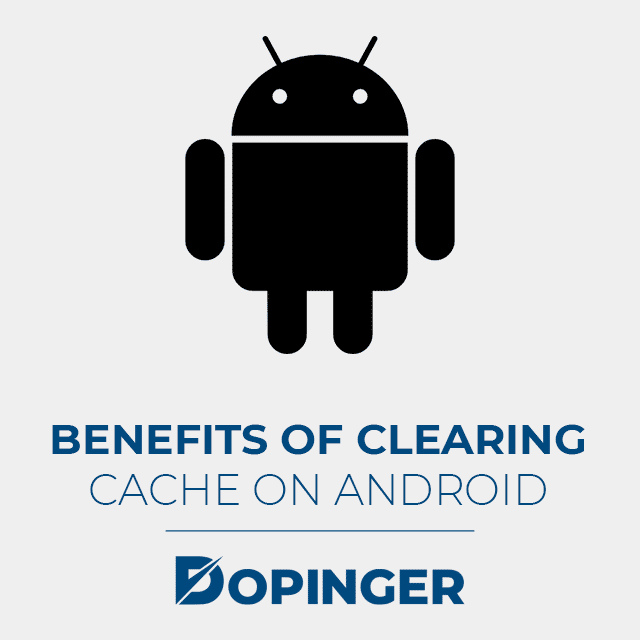 Benefits Of Clearing Cache Files On Android
The main purpose of cache files is to give you a faster experience while using your phone. However, when it accumulates more than the required amount, it can reverse its main function, slow down your phone, and cause performance issues. Therefore, you do not need to delete cached files regularly.
However, you can give your Android device a breather by clearing cache files when necessary. Below, we have listed the benefits of clearing cache files on Android devices.
Cache clearing temporarily (and briefly) creates new storage spaces on your phone. You can delete cache files when you run out of space on your phone, and you don't want to delete your videos and pictures where you keep your memories. Note that the reason it's temporary is that apps inevitably create cache files every time they're used.
In some cases, the cache files may get corrupted for some reason, causing the application not to open. Or, old cache files can breed performance issues in applications. In such cases, clearing the old cache files can solve the problems.
In some cases, old cache files can pose security or privacy threats. For this reason, it may be beneficial to delete personal information such as credit card information, social security number cached in your browser. This way, you can protect information that hackers can utilize against you. Also, a malicious person can gain access to cache files to obtain the personal information you have.
FAQs About Clearing Cache Files On Android
Now, we will answer frequently asked questions about clearing cache files on Android one by one.
What are the cache files on Android?
Cached data are stored files on your device and can be found in different versions, such as files, scripts, images, and so forth. They are created once you open an app or enter a website for the first time so that the next time you visit them, the load time gets quicker by deriving information from the last visit. 
Are cached files important?
Cached data is just "temporary storage" files. After it is deleted, new cache files will replace the deleted ones as you first open the application. Therefore, it is of no vital importance. However, it has value for improving the user experience.
Should I clear the cache files on Android?
Whether you need to clear cached files depends on the situation. If an app is working poorly, won't open, or is causing performance issues, cleaning cache files of the app can solve all problems. As a separate benefit, you can also get rid of cache files when the need for storage space arises. However, this will be a temporary solution.
What is the use of cache files on Android?
When opening an application or entering a web page, the necessary information is stored in cache files. For example, images to be displayed on a website may be stored in a cache file. In this way, it is aimed to provide faster loading on your next visit.
Will clearing cache files damage my Android phone?
No. Clearing cache files on your android device won't damage or harm your phone anyway.
Shortly Clearing the Cache on Android
Clearing cache on Android is a very efficient thing-to-do most of the time and can be easily done for any app from the Settings menu. By clearing the cache files, you can temporarily free up space or solve a particular problem caused by an app.
You should clear cache on Android so that you can have better performance and more storage.