Building a successful and viable brand from scratch is not an easy task. What kind of brand should it be? What kind of an impression should it leave on people? Does your brand have a structure that is compatible with your target audience? These are the first questions that come to mind when thinking about how to make the connection between what you are trying to sell and who you are selling to. In our article below, we will guide you through how to create a brand and how to make it reach success. Whether you have a business idea or want to expand your existing brand, if you want to create a strong identity for your brand, here is everything you need!
What Is a Brand?
A brand is the absence of an equivalent product or service when needed or desired. "Brand" isn't just a catchy name and logo that sets you apart and differentiates you from your peers in the market. A brand is how people have an impression of you – impressions both under your control and not.
In fact, each person has their own brand when you think about it. Each person has a name, face, style, communication style, facial expressions, and more, what people say behind our back. Similarly, companies have a name, product, logo, color, font, language, and position that makes them unique. You cannot build your brand without being consistent and maintaining your brand in every aspect of your business. The thing is, it all starts with deciding how to proceed with consistency and what impression you want to make on people. Now let us take you step by step into how to create a brand.
Decide on Your Target Audience in the Market
Time needed: 5 days.
Before deciding what to do about your brand, it is very important to learn about your potential customer base, potential competitors, and the current market. There are many ways to obtain this information:
Search the products

Find out who your main and subsidiary competitors are in the market by searching for your product or service category on Google

Ask for online reviews.

Ask for feedback on your brand from people who can be your potential customer base on internet platforms such as Reddit.

Talk to your potential customers.

Talk to people who are already part of your target audience and ask them which brands they shop most often in your area.

Search online.

Examine the social media accounts and pages that may be related to your brand, followed by your target customer base.

Examine by shopping.

Shop online or offline and try to understand what details customers pay attention to when researching and buying products.
As you advance your research, be sure to take note of who the easiest customer to reach is. This is the audience you sell your products to the easiest. Know who your most formidable competitors, the most settled and well-known brands in the market are. Take notice of the style and the interests of your target audience and the speaking style that most appeals to them. It will be very good to pay attention to these points and then move on to the next items in order to inform you about your brand's focus area and how you differ from your competitors.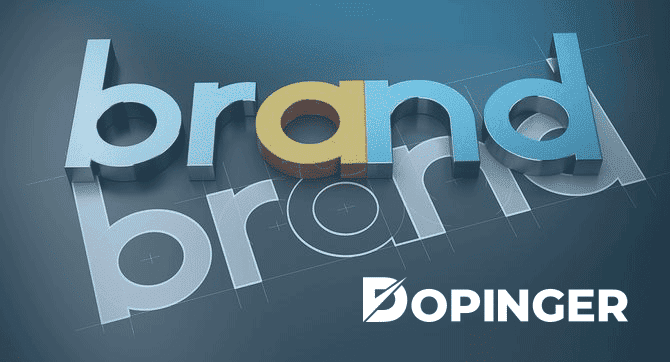 Decide on the Focal Point of Your Brand
Your brand may not make sense to everyone, specifically in the beginning. It is very important to decide on the focal point of your brand and to develop your brand around this focus while creating your brand. Decide on the focus and personality of your brand; it will help you to pay attention to the following points.
Your brand needs a claim that defines its place in the market. This should be a claim, especially in the area where your brand stands out. The claim you will set for your brand will be what will set you apart from your competitors in the market. You can create the main lines of your brand by concentrating on this difference.
Pay attention to the words you can associate with your brand. You should look at your brand from different angles. One of these aspects is seeing your brand as a human being. If your brand was a person, what do you think it would be like? What features of your brand would attract customers' attention? Answering these questions is informative about how your brand should speak in social media, visual, and written areas. One of the fun and useful stages of branding is choosing 3 or 5 adjectives that describe your brand's style and the impact it will have on customers.
Thinking of your brand as a metaphor or personification will help you decide what features you want your brand to have. This concept could be anything like a car, an animal, a celebrity, or a sports team, as long as it gives the impression necessary for your brand to create the impression you have in your mind.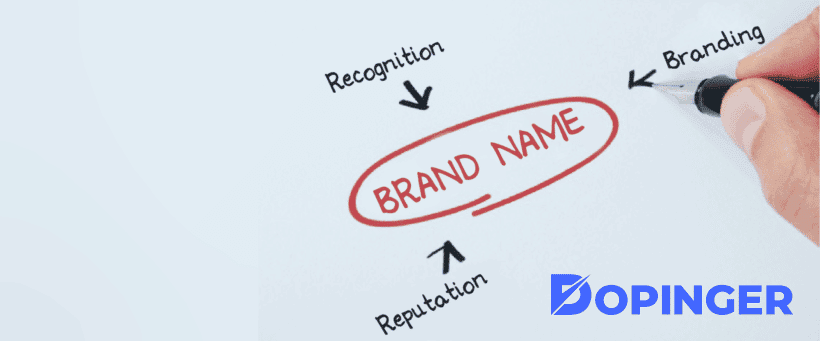 Decide the Name of Your Brand
How should a brand name be? Depending on which sector your brand will be more active in, your brand name may be very important or not. As we have mentioned before, a brand is much more than a name. Your brand's personality, actions, and recognition define your brand's place in the market. But one of the most important things you need to decide as a business owner should be the name of your brand. Because the name of your brand will affect the logo you choose, your domain address, and your marketing strategy.
To summarize, the name of your brand should be difficult to create and even more difficult to confuse with your competitors in the market. If you have a goal of expanding your product range as you grow your brand, you should make sure that the name you choose is an inclusive one.
Since your brand name is important to your domain and website URL, it's important to check which names are available before deciding on your brand name. Also, domain authorithy is important for your brand. You can also find your brand name by sitting down and brainstorming with a few of your close friends. In this way, your brand will be more meaningful to you.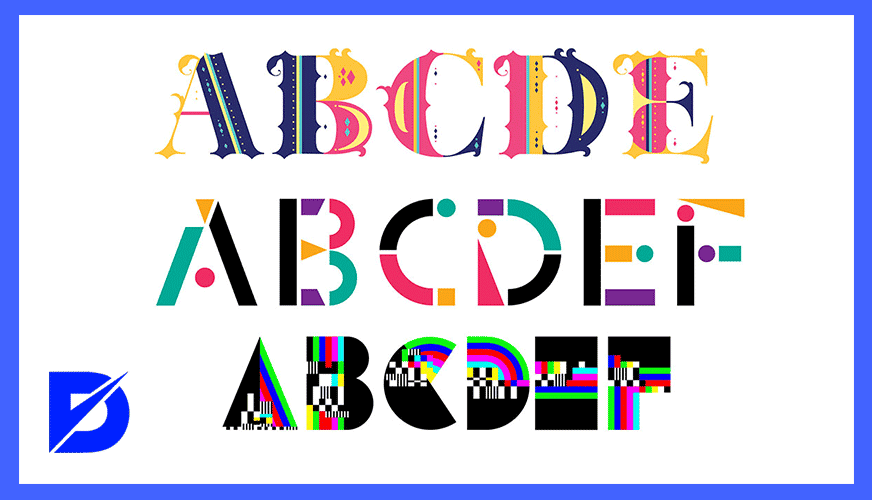 Decide on the Color and Font of Your Brand
After deciding on the name of your brand, you should also decide how you want to present your brand visually with colors and fonts. When you start to set up your website, the visual designs you choose will be very useful for you.
Choosing the right colors is very important. Colors do not just define your brand image. Colors also help you create the impact you want to have on your customers and maintain integrity in every aspect of your brand. If you want to choose the right color, you should choose different colors so that your target customer group does not confuse you with your competitors in the market. Color psychology plays an informative and helpful role in the choices we make, especially in the colors you choose for your logo. For example, while the blue color makes a reliable impression, the green color gives the image of being healthy.
Choosing the right font is very essential too. At this point, the most important thing after colors is the font you will choose. By choosing two different fonts, you can use one for the headings on your website and the other for paragraphs.
Pick a Slogan
A catchy slogan is one of the important features of the branding process. You need a short, descriptive slogan on your Twitter profile, website, name card, and anywhere you need to use few words to make an impact. A good slogan should be short, ear-grabbing, and catchy. Remember, you can change your slogan at any time as you develop and adopt new marketing methods throughout the branding process.
Decide on the Design of Your Logo
When it comes to branding, one of the first things that come to mind is the logo. The logo is very important as it is the face of a company and will be visible in every area where your brand is. Like everyone else, you will want a unique, easily recognizable, and good-looking logo for your brand.
Your brand logo will appear everywhere, from your website to the profile picture of your brand's Facebook page and even the tiny icons you see on Google. For example, if you use a written logo on your Instagram profile photo, it will be nearly impossible for others to read the logo. To make your job easier, you will need to design versions of your logo that will be recognizable even in the smallest sizes.
Abstract logos often have no clear meaning because they consist of shapes and colors that we cannot easily associate with anything in the real world. The best thing about abstract logos is that they carry sub-meanings. The meaning you attach to the logo in your mind may be different from the meaning that occurs in the mind of the customer when they see the logo. Emblem logos are usually in the form of a circle and combined with text and images for a stylish, full display. However, if the design is too complex, it may not produce the desired effect. But when designed correctly, you can easily create a catchy logo.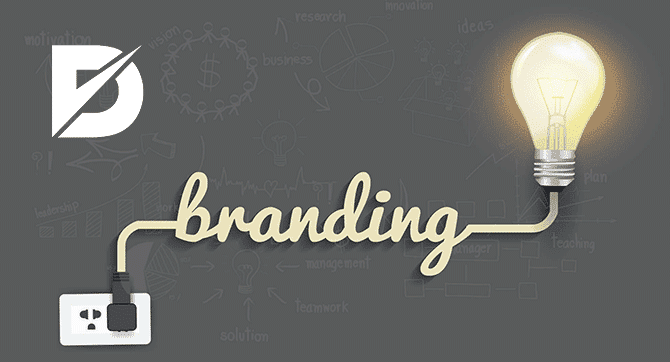 Start Branding and Grow
Building a brand from scratch and bringing it somewhere does not end with just finding a logo and slogan. Everything from the theme you choose for your website to the marketing you do for customer service and the way you pack and ship your products to your customers should be in harmony with your brand.
As you reach more customers, you will continue to shape and develop your brand and learn how to communicate with your target audience. Remember, building a brand is a process, not a step. But in this process, remember that you can never have 100% control over how people will approach your brand.
Whether you want to steer your audience in the right direction, make a great first impression, or get the reputation you want, remember that you don't have the power to direct the perspective of each individual's mind the way you want. All you have to do is make the best possible impression on your target audience by doing the best you can in every step you take. This is where you're in luck because you have the knowledge, resources, and tools to get started.
FAQs on How to Create a Brand
How can I decide if I cannot choose what kind of logo to use?
As a newly established brand, your brand should not only consist of a logo. However, if you are not sure exactly what kind of logo you want, it would be best to use the icon logo and the wordmark logo together.
What should I pay attention to while deciding on the brand name?
You need to make up a word at first that may even contain an unrelated word. Also, you can use a metaphor. You may combine two words together and make up a new word. 
How can I make my brand sound unforgettable?
You can carve your brand's name in people's minds. No one can enumerate all the products of the big brands or the features of their products. However, there are words that people immediately remember the brand wherever they hear that word. We call it connotation.
Should I follow various methods while creating a brand or stick to only one?
The most effective way to shorten the life of the brand is to keep it conservative and repetitive. No strategy, advertising campaign, or means of communication is unchangeable. That is why many brands are constantly trying different ways. People, on the other hand, want to reach innovation much faster and feel special. For this, every brand must be innovative, develop itself, and experience it with experimentation.
How can I make a customer become loyal to my brand?
The stance of each brand determines the personality of the brand. Its stance determines its strategy and place in the market. A brand's stance makes it stand out from other brands. This creates brand loyalty. If society adopts your stance and they mention your name by word of mouth with the correctness of your stance, then you have passed an important way to become a brand.
Creating a Brand in Short
In our article above, we have helped you understand how to create a brand. If you want to create a brand, you must love challenges. You should make your brand open to every innovation. While doing this, you should not compromise your stance and fulfill the requirements of your mission and vision. Moreover, you should also take advantage of the great opportunities offered by digital and the power of influencer marketing.