If you are not satisfied with your website's ranking in the results of the search engines and want to correct this situation, what you need to do is an SEO competitor analysis. SEO is an essential part of managing organic search engines and driving online sales. That's what makes a website appear at the top of search engines like Google. However, it may not be enough to use SEO tools to eliminate your competitors. Yet, it is possible with SEO competitor analysis to examine what your competitors are doing in this race and what kind of strategies they use. In this article, we will explain what SEO competitor analysis is, how to do an SEO competitor analysis, and what should be considered in this regard.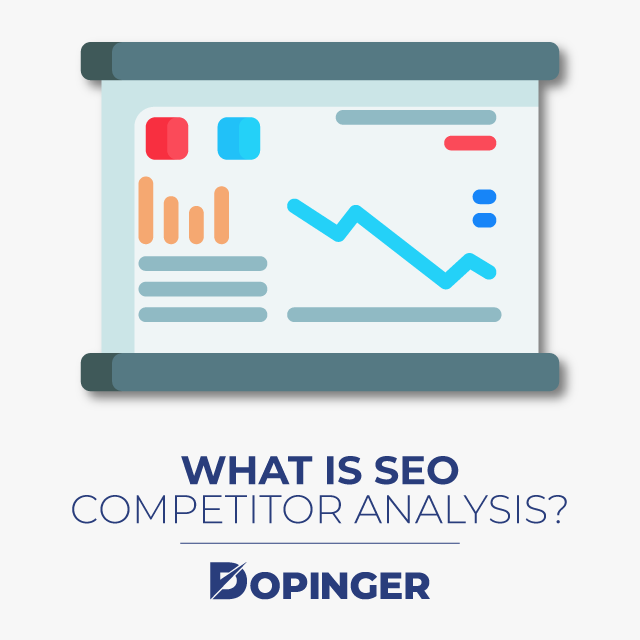 What Is SEO Competitor Analysis?
First of all, it would be better to talk about SEO tools. SEO is an essential element in e-commerce and for businesses. The correct use of SEO tools and its implementation throughout the site make it easier to appear in the top rankings in organic search results. It prevents your competitors from overtaking you. In short, SEO is a crucial tool to drive the organic traffic of your site up. Creating a good SEO structure on your e-commerce site alone will not be enough for your site to be successful in competing with other websites. You need to know what your competitors are doing and how they are pursuing strategies. As a result, you should develop your work one step ahead of them.
Don't forget that your competitors are an essential source where you can learn and build your SEO strategy and raise your site's organic traffic. SEO competitor analysis is a strategy for created to understand all of these.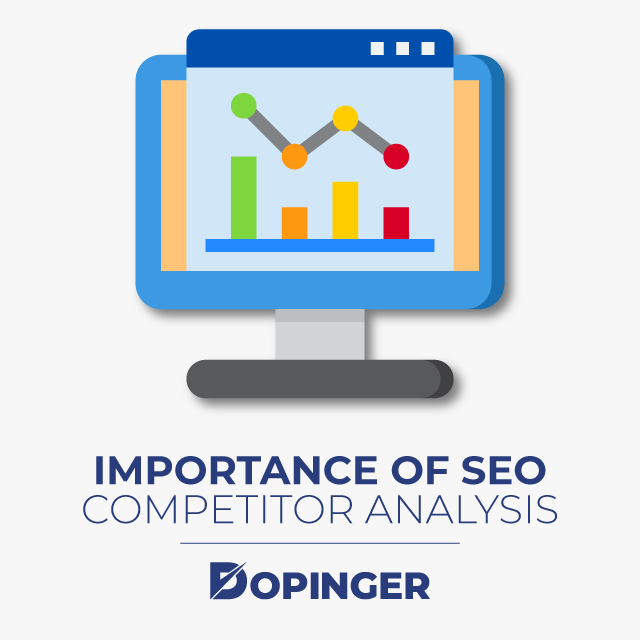 Why Is SEO Competitor Analysis Important?
Before an SEO strategy is determined, competitor analysis must be done because it is very important for SEO. Depth and detail of the SEO competitor analysis depend on the sector you are in and the general situation of the competitors. Know what kind of keywords your competitors are successful in. Also, learn what SEO strategy they pursue in their content and within site should be discussed in detail. When you do this kind of SEO competitor analysis for your SEO strategy, you will be very profitable. The reason because you can understand the ranking factor well.
Since you can see your website's position, you can also understand what you need to do to overtake competitors. Don't forget that it is really difficult for an SEO strategy created without a competitor analysis to succeed.
The benefits you will get when you use SEO competitor analysis are like this:
You can find the strengths and weaknesses of your competitors and take advantage of their weaknesses. But, of course, you can apply your competitors' strengths as an example for your website.
You can grasp which SEO strategy is the priority for your site. Also, you can come to the fore by developing your SEO strategy accordingly.
In short, you can clearly see and understand what works and what does not work in search engines. All this information will also provide a lot of benefits to your website.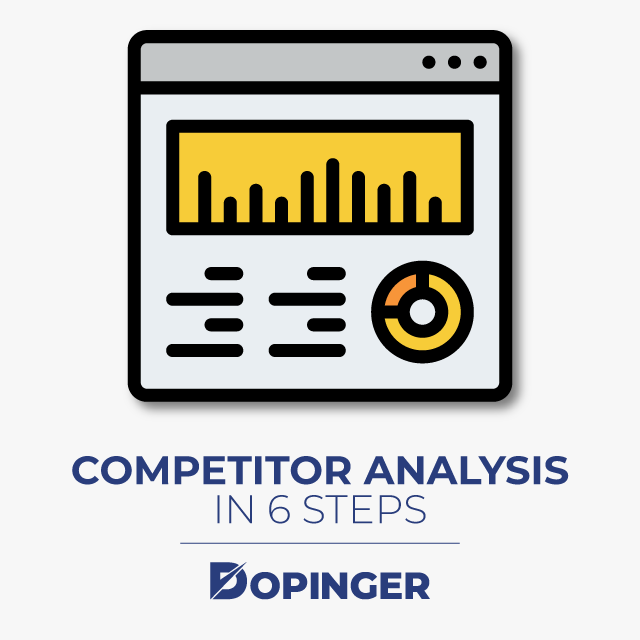 How to Do an SEO Competitor Analysis in 6 Steps
SEO competitor analysis is usually an analysis that all businesses need to do to feature their sites. In order to reach the top of the search results of search engines like Google, you need to analyze your competitors and develop your website accordingly. Reviewing the keywords, backlinks, social media accounts, website designs, and content of competing sites are very important. They are the methods for you to move your site to higher rankings than competing sites. Now we will explain how you can do SEO competitor analysis with the following six items.
Find Competitors' Keywords
In the first step of SEO Competitor Analysis, you should identify the keywords used by your competitors. Finding the keywords on your competitors' website is the first step of the process. The easiest way to find the competitors' keyword is to use tools like SEMrush or Ahrefs. With these tools, you can understand how your competitors are performing on search engines and how you should perform too. With these tools, you can also discover new keywords that you may have missed.
Analyze Your Competitors' Content
Pages with more content are always ranked high in the search results. Content that has been written longer always performs well in search engines. With using the keyword density tool, it is possible to analyze the word count of the contents on the pages of competing websites. The average number of keywords used by your competitors and the length of their articles will give you a general idea of ​​your content.
Thus, you can prepare longer and higher quality content than this average. Another factor you should not forget at this point is to prepare unique and original content. As long as your content is not original, it is useless to write too many pages. Your content should be unique and different from your competitors. Don't forget that you can beat your competitors with uniquely prepared and well-researched content.
Analyze Your Competitors' Domain and Backlink Profile
Some SEO competitor analysis tools allow you to analyze backlinks. Getting links from high-quality sites increases your domain power and thus helps boost your ranking in search results. If you want to see your website in higher ranks, you should examine your competitors' backlinks. If you determine which sites are connecting to your competitors, you can take links from these sites and move your website to the top. You can use popular SEO tools for backlink analysis because they provide very beneficial results for you.
Review Your Competitors' Website Design
Design is a very important issue for websites. One of the things that users first pay attention to when entering a site is definitely the site's design. If the design of your competitor's website is good and better than your site's design, you will need to make some changes to the design of your website. While examining the website designs, you should be objective and examine in detail other details such as logo, visual appeal, branding, and mobile compatibility in competing sites. Do not forget that if the competitor website's ranking is very good but has a very bad website design, this is an excellent opportunity for you because you can beat your competitor by making a good website design. Even if you are a small local business, the rule that your site design should be good also applies to you.
Analyze Competitors' Social Media Accounts
Today, we see the impact and power of social media in every area, and, of course, social media also has an effect on attracting visitors to sites.
Social media is a widely used platform to attract more visitors to the sites. To see the content of your competitors on their social media accounts, visit some of their popular social media accounts such as Instagram, Twitter, or Facebook, and see if they are active on these platforms. You should look at how your competitors use social media, how effectively they use it, and how their accounts on social media look like.
Remember, an excellent social media campaign allows you to market your content well. Using social media helps build relationships between the customer and the business, and will enable you to interact with your customers more strongly. Even if your competitors do not use social media, using it will put you ahead of them. Therefore, in order to be more successful than your competitors, you should give importance to the use of social media.
Analyze Your Competitors' Offline Strategies
The fact that a website is in the foreground may not always be related to that site using organic keywords, using SEO tools, or having great content. Sometimes, competitors' non-internet advertising and campaigns may be the reason why they are more searched and visited on search engines. Therefore, you may need to pay attention to areas other than the Internet. It will be useful to know what your competitors are doing in areas such as television, newspaper, magazine and even billboard ads. Analyzing your competitor's offline marketing moves will bring a lot of benefits to your site.
FAQs
Will a website succeed without SEO competitor analysis?
It is not impossible, but it is difficult. SEO competitor analysis not only makes your website more successful than other sites, but it also shows you the status of your site. Hence, SEO competitor analysis is really life-saving for a website to be successful.
How can I find the keywords of competing websites?
The easiest way to find competitors' target keywords is to use SEMrush or Ahrefs. With these tools, you can see your competitor's ranking in keywords and update your keyword list. But it is worth remembering that you should use these keywords with relevant content on your site.
What kind of content should I share to beat my competitors?
Create content relevant to your target audience. If you do not create useful and brand-related content that will appeal to your audience, then it will be almost impossible for your site to rank high in search engine results.
Conclusion
In this article, we explained what SEO competitor analysis is, its importance, and how an SEO competitor analysis is done.
By doing SEO Competitor analysis, you can beat your competitors in the search engine results page and take your website to a much more successful level than it is. With many different tactics, strategies, and tips we mentioned in our article, you can make your site more prominent than your competitors. If you use all these strategies we mentioned above correctly, it will be impossible for you not to achieve victory and not to see your site at the top of the search engine results.
Please do not forget, SEO competitor analysis is very important for a successful website that receives a lot of traffic, and you can beat your competitors with an excellent SEO competitor analysis.
If you liked this article, please read our other articles about SEO. You may like why is SEO important in digital marketing.