Today SEO is inevitable in the digital world. If you want to make money on the internet, you have to know how to do SEO, or you have to have enough budget to hire a professional SEO team. SEO includes many things in itself. From getting quality backlinks to creating unique content, there is a lot to do. Yet, one of the most crucial parts of SEO, and maybe the most important is keyword research. Keywords are the key to success in SEO. Without them, all of your work would be useless. That is why many people wonder how to search for keywords.
Searching for keywords is quite easy, thanks to research tools. However, before you start your research, it is important to know what you are looking for. It is possible to find many keywords for your topic, but you have to analyze these keywords to use them the way you want and get the maximum benefit. We are going to mention some of the best ways to do keyword research based on the choices of the professionals.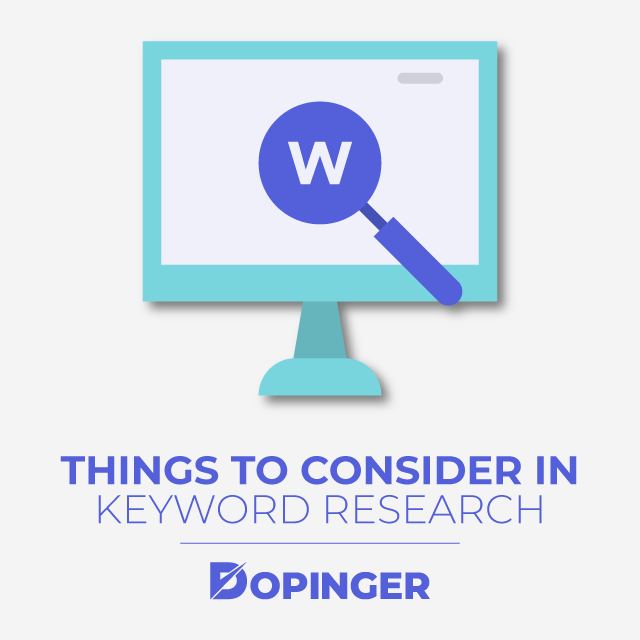 Things to Consider When Doing a Keyword Research
We are going to mention some of the key points of doing keyword research. Let's take a look at these facts.
Determine Your Target
Before you start searching for keywords, you have to ask yourself what your objectives are. Determining your objectives is not only for keyword research. When starting a marketing campaign, digital or not, every marketer should do research on their objectives to come up with a strategy.
You have your product or service ready, but who is going to buy it? The target audience is the most important factor before creating a marketing strategy. When it comes to keywords, it is not very different. Focusing on the keywords that your target audience is searching for can save you time, and you can achieve success more quickly.
So consider your target audience's approach to your products and services and decide your keywords this way. You can also come up with a SWOT analysis for your product to make a better decision as a team.
One other important point is that if your object is a local plan or not. If you have more of a local plan, you have to narrow down your research and focus on your niche.
Keyword Types
Each keyword has a search volume. If you use a research tool, you will see that there are keywords that have a massive volume number. You may think that using these keywords will be great for your website to rank higher, but is it?
Competition Keywords
Keyword types vary according to your business field. Yet, the keywords with the highest volume are not always the best option. The ranking gets harder when using a keyword with a high volume because there would be so many other websites that are using the same keyword. These are competition keywords. In these cases, it would be easier to rank higher with keywords that have lower volume. It is basically narrowing down to your niche. That is why you have to be careful when choosing a keyword.
Long Tail Keywords
When narrowing down to your niche, you will have to use a long tail keyword. Long tail keywords are usually longer than one word, as you can guess from the name. They have less volume than popular keywords, but it is easier to get higher rankings with them if you can select wisely. Now let's see how keywords can differ.
Seasonal Keywords
Some keywords get higher volume according to the season. If your business offers seasonal products or services, using these keywords will come up very handy. For example, the word 'airbed' can get a higher volume when summer comes, and the swimming season starts. It can be said for specific days and holidays as well.
Regional Keywords
With SEO tools, you can do keyword research specific to a location. For example, Google Keyword Planner is a good choice for this. If you have a local business, for example like a cafe or carwash, it is better for you to do research for regional keywords.
You can use regional keywords for your Google My Business account if you have one. In fact, the importance of regional keywords should not be underestimated. If your local business can show up in the local queries, it means that you are getting somewhere. Yet, when your business rank in the first place of these queries, then you are the most successful. This way, you can even get the chance to promote your business outside of your area and expand your borders.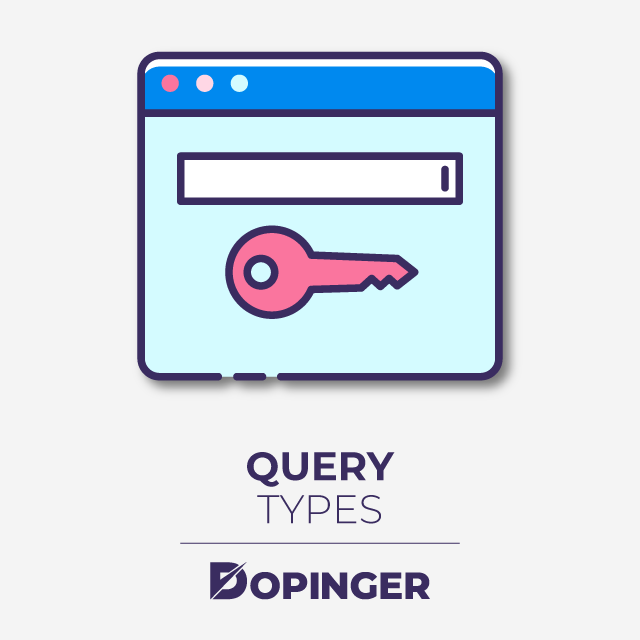 Query Types
When people search for something on the internet, they have different intentions. It is better that we know those intentions to get the right keywords for our web pages.
Informational Queries
One of the most common and popular queries is informational searches. These are searches made for learning the answers to questions. For example, the searches starting with 'how to' are very popular, and keywords that include those questions in them can get very successful.
Direct or Navigational Queries
In this type of query, people usually want to visit a particular page on the internet that they know. It can be websites, social media platforms, etc.
Transactional Queries
In this case, people search for tickets for planes, trains, or buses by typing their direction only. For example, New York to Barcelona. When searchers do this, they let the search engine to suggest alternative ways to get where they want. If your business is about travel, finding the right keywords can help you a lot when people make these types of queries.
Commercial Queries
These types of queries can be for shopping or B2B actions. For example, 'vacuum cleaner prices' can be a commercial query. Again, if your business is selling products that have fixed prices, your choice of keywords can put you in the right place of these queries in Google searches.
Keyword Research for SEM
Until now, we have mentioned the things to consider when doing keyword research for SEO. Well, in search engine marketing (SEM), it is not very different. However, there is something extra, and it is the cost per click (CPC). Some SEO tools such as Ahrefs help you to see the CPC of the related keywords. If you are going to start an ad campaign on Google Ads, then this type of research is what you need. Using these types of tools will save you time during your keyword research because they suggest keywords along with their CPC. So, two birds, one stone.
Tools for Keyword Research
There are alternative SEO tools that you can search for keywords for your content. Let's take a look at some of the best tools that can help you.
Ahrefs
Ahrefs is a great tool to find keywords. It is especially useful for finding out the keywords of your competitors. You can use the Site Explorer feature of Ahrefs to see the organic keywords of your competitors. You can also use the Keywords Explorer feature to search and discover new keywords along with their volume and CPC values.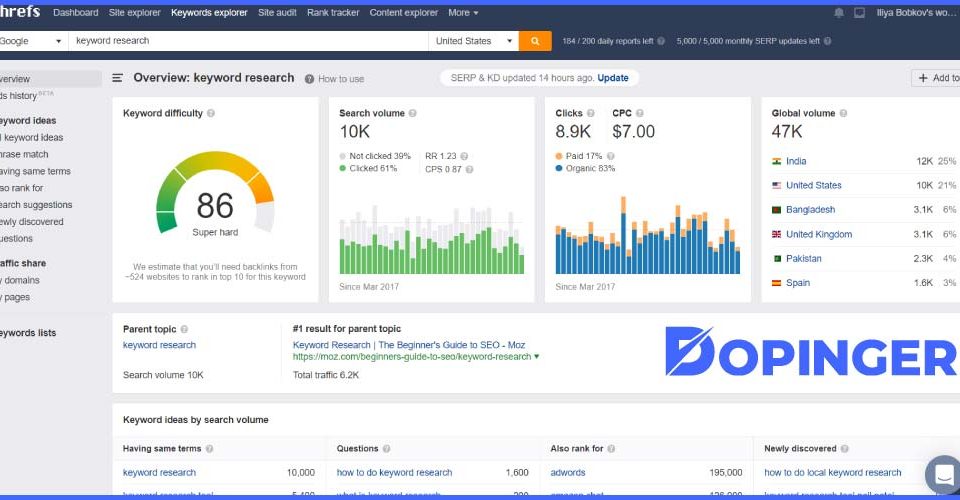 SEMRush
SEMRush is a tool that is heavily focused on keywords. Just like Ahrefs, it shows the volume and the CPC value of certain keywords. You can use its Keyword Magic Tool feature to discover keywords related to your search. Or you can use the SEO Content Template feature to find the competitors' keywords. This feature also includes the average text length of your competitor web pages. It is pretty helpful when it comes to creating organic content.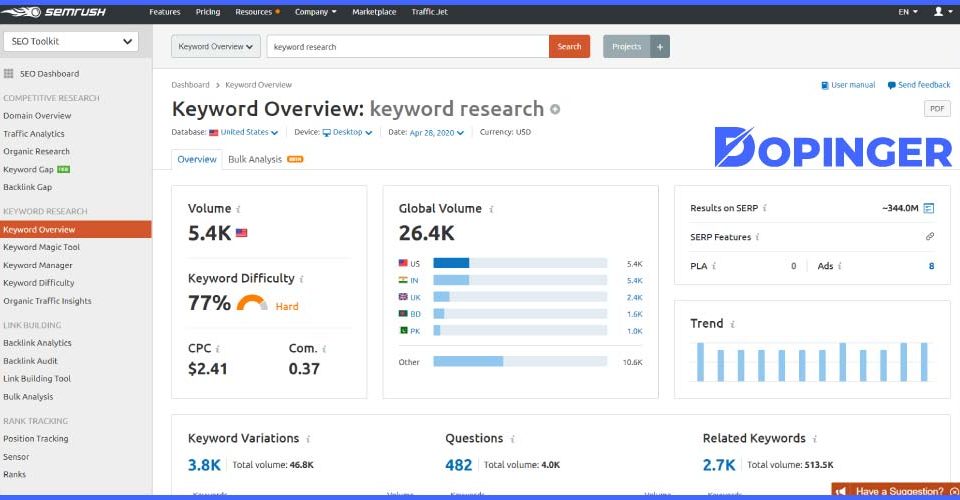 Google Keyword Planner
Since we are looking for keywords to rank higher on Google, the search engine itself helps us with finding what we need. If you are in the business of SEM, you can search for keywords when you are creating campaigns in Google Ads. Of course, it would be time-saving.
Google Keyword Planner is completely free. Yet you can only use it when you are setting up an ad campaign on Google Ads. It offers services such as finding keywords that can help you reach people regarding to your products and services. Or getting search volume and forecasts for your keywords that you are already using. Overall, it is a good tool to use for SEM.
FAQs
How do you search for keywords on Google?
You can use Google Keyword Planner to search for keywords on Google. It is completely free. However, you have to have a Google Ads account to use it when you're creating an ad campaign.
How do I search for keywords for free?
You can use Google Keyword Planner. Yet, if you don't want to mess with Google Ads, you can use free versions of keyword tools such as Ubersuggest and Soovle.
How do I find trending keywords?
Social media platforms are great for finding trending keywords. The trends in the digital world usually come from social media. That is why you should consider doing keyword research on social media platforms such as Facebook, Twitter, and Instagram.
Conclusion
We have covered how to do keyword research. Many people that try to earn money from the internet use SEO, and one of the most significant parts is finding the right keywords. That is why we have mentioned the things to consider when doing keyword research, query types, and some of the best tools for keyword research.
If you want to learn more about SEO, please check out our latest articles about it. You may be interested in what are SEO tools.