HTTP error 503 can be a nasty problem that prevents users from visiting your website again. After all, if you clicked on a page and were welcomed by a bland page that says" HTTP error 503 the service is unavailable," you wouldn't click on the same page again while you are searching a topic on Google. It is really important to fix HTTP error 503 as soon as possible if you do not want to lose any clicks on your webpage.
However, usually fixing 503 errors is not so easy. Because a variety of reasons might cause this error, and there is not a single, certain way to fix this error. On top of that, the 503 error code only tells you what happened to the site. That means you have to investigate what exactly is causing the problem yourself. Luckily, we are here to tell you all about how to fix HTTP 503 error.
What Is an HTTP Error 503?
This HTTP error indicates your server is operating properly but can't handle a certain request at the moment. It is a generic message, and for this reason, it is usually hard to pinpoint the problem. The cause might not be obvious at all.
This error message comes with a handful of solutions. Of course, unfortunately, one of these fixes is to try to access the website later. This fix is usually plain old frustrating, and useless in some cases. Yet, it's better than a blank 503 service unavailable page. This is why some websites have pages dedicated to telling their users to try to reach the website later.
What Might Be Causing HTTP Error 503?
A problem causes 503 error code with the communication between the server, and the website the said server is supporting. Scheduled service maintenance and technical issues with the server can cause this issue. If your website is experiencing frequent HTTP errors, it might mean the server is not suited for your website. Furthermore, it might be a sign that your hosting provider might not be really well suited for your website.
503 service unavailable error might be caused by the server not being able to support the number of views. This usually happens if a website that has low traffic is suddenly hit by an influx of new users. This might be because of a huge number of new users flocking to a website. More often, however, this traffic is malicious, for example, DDOS attacks.
Lastly, an issue with the DNS system might cause this error as well. It might be an issue with website configurations, or the DNS server itself might cause it.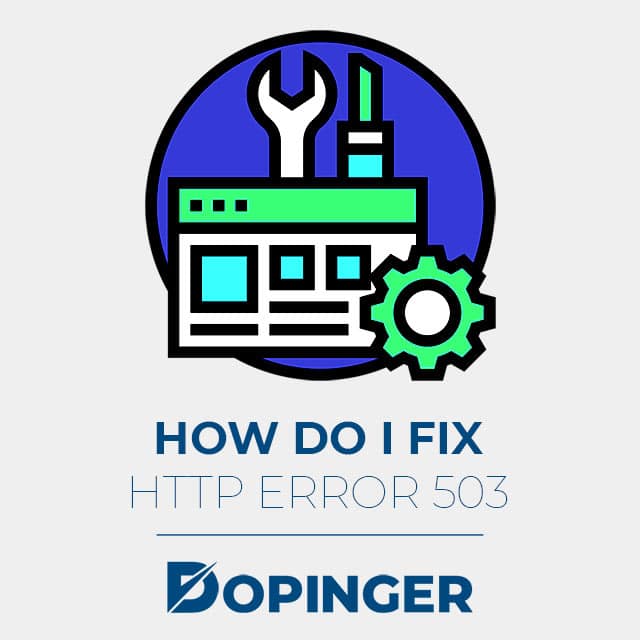 How Do I Fix HTTP Error 503 The Service Is Unavailable Error?
These are the four different solutions that you can use. You can find more details further down.
Restart Your Server
Check for Maintenance
Faulty Firewall Configs
Server Logs
Restart Your Server
One of the easiest yet effective solutions is to try to restart your web server. If multiple servers host your website, make sure to restart all of them.
Check If There Is Maintenance Going on
We mentioned that scheduled maintenance might cause this error. If you can access the configuration options of your website, check to see the automatic maintenance schedule. You can also disable the automatic maintenance.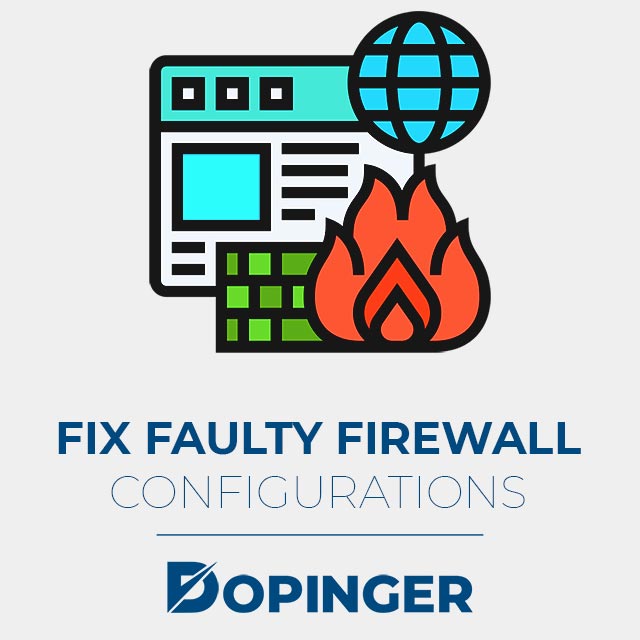 Fix Faulty Firewall Configurations
A firewall is basically your website's protector against malicious visitors. Your firewall is the protective layer that will protect you against attempts like DDOS attacks. Sometimes faulty firewall configurations might mean your website might detect requests as malicious attempts. Fixing firewall configurations might fix this issue.
Check the Server Logs
You can check your server logs to see what is wrong. It should give you an idea of what might be the cause of this issue. A closer look into the server logs might help you fix the issue effectively, or at least it will show you what exactly is causing the problem.
FAQ About HTTP Error 503
What exactly is a 503 error? 
It is an HTTP error usually caused by an issue with the server. 
What might be causing the 503 error? 
There are many reasons why your website is experiencing this issue. It might be caused by server maintenance, a malicious attempt like a DDOS attack, server being incompetent enough for your website is just some of them. 
How to fix the 503 error? 
Restarting the server, checking your server logs, fixing faulty firewall configurations, and checking to see if there is maintenance going on are good ways to solve this issue. 
Why checking the server logs is important? 
Checking the server logs usually shows you what went wrong. It is the best way to identify the problem. 
Can it be a sign for me to change my hosting provider? 
It might, since some servers might not be enough for your website. 
Why would my firewall be causing this problem? 
If you have faulty firewall configurations, it might result in your firewall flagging normal requests as malicious ones. 
Conclusion on HTTP 503 Error
503 error is an HTTP error that is caused by the server. It is usually hard to determine what is causing the problem since the 503 error page is only telling you something is wrong without exactly showing you what exactly is wrong. There are certain ways to fix the issue, like the four we just explained in this article. Have you ever experienced an HTTP error, and how did you fix it?