TikTok has steadily risen in popularity to become one of the most widely used social media platforms. The app appeared as a new peak in the first quarter of 2020, and people started posting their dance routines, challenges, and it quickly became popular. As TikTok became more popular, people also wanted to be famous on TikTok. So, there was only one question to be answered: "How can I get on the TikTok FYP?" FYP's meaning is the "For You Page," which we will discuss later. This post will provide an answer to that question as well as educate you on everything you need to know about TikTok's enigmatic algorithm and how to take advantage of it.
What Is TikTok's For You Page?
The TikTok For You page is the first page when you open the TikTok app. Like Instagram's explore page, it is an infinite feed of handpicked material TikTok's algorithm thinks you will like.
The algorithm considers videos you've already interacted with, your region and language preferences, the accounts and hashtags you follow, and the type of material you produce. The app wants you to engage in it so that you can spend time on it.
To be seen on the FYP on TikTok, you should optimize your page according to it. Here is some advice for you to optimize your content and encourage people to engage in your profile.
Optimization of Your Content
The most important thing for the TikTokers is the views on TikTok. You can increase it by being on the FYP. The "For You Page" signifies you've developed content that connects with your target audience. The algorithm has picked up on this and considers your material to be of higher quality than all other videos on the app.
There are some advantages of TikTok you can turn into profits. They are:
Sponsorships and Sales: As you navigate the algorithm to show you to a larger audience, you may begin to gain more recognition as a specialized expert. That could result in compensated sponsorships or increased sales for your company.
Followers and monetization: By arriving on the TikTok For You page, you can get more followers and reach 10,000 on TikTok. By achieving this goal, you can make money from that. With the TikTok Creator Fund, you can start earning money from your videos once you reach that milestone.
Free Exposure: If you typically get 100 views per TikTok video, an FYP feature might increase that to tens of thousands. It's terrific exposure you can get without spending any money on advertisements.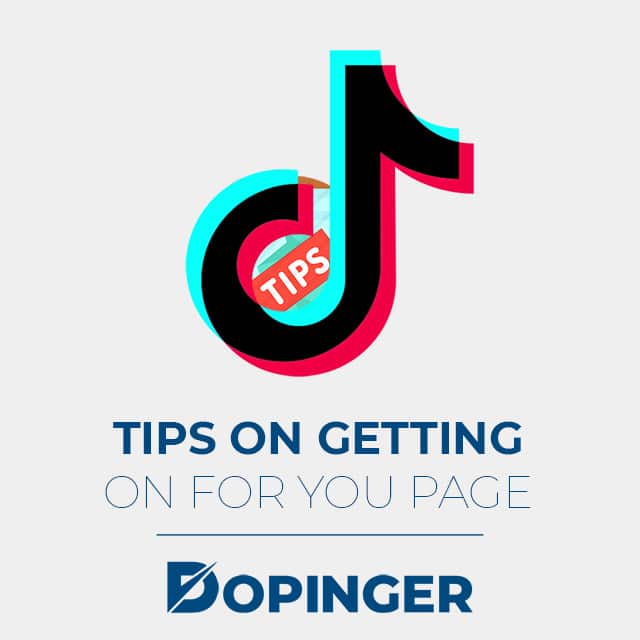 Tips on Getting on FYP on TikTok
Time needed: 1 hour.
There are no specific rules for ranking top on TikTok, but you can employ these tips to optimize your content. 
Post During Peak Hours

Using TikTok's integrated "Insights" tool, you can determine your audience's most active time. Then, you can post at these peak hours.

Use Powerful Hashtags

Taking advantage of proper hashtags is critical for your content to go viral. To see and choose correct hashtags in line with your content, you can utilize the "Discover" tab.

Experiment With Video Length

Since shorter films have a greater completion rate, they have a higher chance of being included on the For You page.

Collaborate With Other Creators In Your Niche

Creating content with other TikTok creators can both extend your content's reach and promote your account.

Keep Up With The Latest Trends. 

This one is a no-brainer. Trends make up most of the viral content and keeping up with them will boost your page.
Let's investigate these topics in depth.
Post During Peak Hours
The first thing to do is to determine the peak hours at which your audience is usually active. It helps you to reach more significant numbers of users. The higher your video's initial performance, the more likely it is for FYP to pick it up.
However, there is no one-size-fits-all ideal posting time; the optimum time for you may differ from the best time for others. But luckily, there is a simple method for determining your best posting time. Establish (or switch to) a TikTok Pro Account. You can activate it from your user preferences under "Manage Account."
With a Pro Account, you will be able to see "Insights," which displays information about your followers, such as when they're most active and engaged. When you have this information, you may change your content calendar accordingly.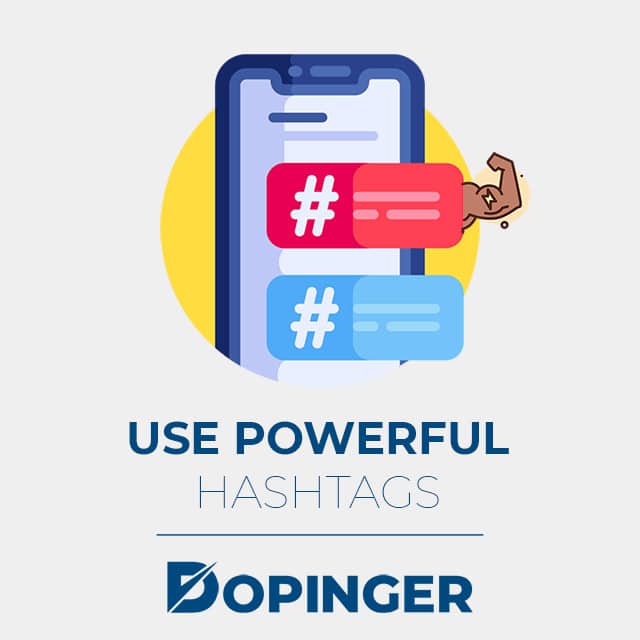 Use Powerful Hashtags
Using proper hashtags is significant for your content to become viral. Some users assume that utilizing #fyp or #ForYou will get their material seen by many people, but this is only a rumor. There is no confirmed information about this, and unfortunately, it does not ensure you become viral. You don't want to rely on hashtags and miss out on opportunities to use keywords related to your content and specialty.
You can choose the proper hashtags from the "Discover" tab. You'll see top trending hashtags which TikTok organizes. But still, you should choose according to your content. If you write it on the search bar, you can select the most viewed ones and use them.
Experiment With Video Length
According to several successful TikTok makers, shorter films are more likely to be included on the For You page.
Why? Shorter films have a greater completion rate, and many feel TikTok's algorithm rewards users who watch videos all the way through or several times.
TikTok allows you to make videos up to a minute long, so play around with the length of your videos. Keep track of how it affects your number of views, likes, and comments, as well as your number of followers.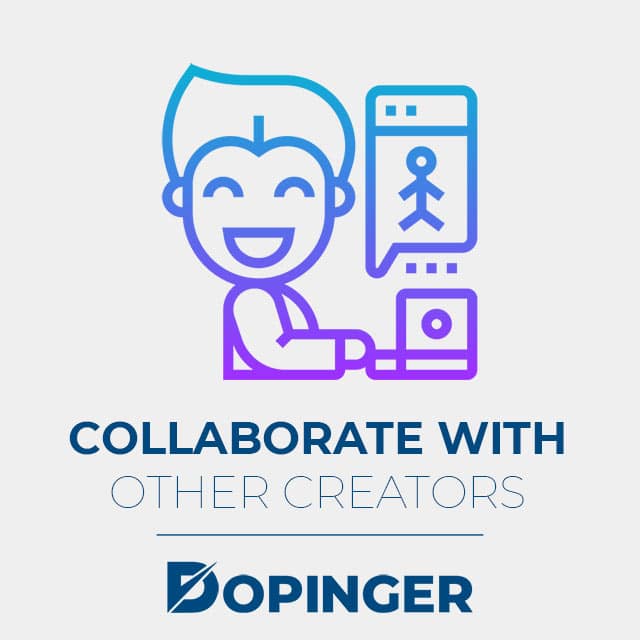 Collaborate With Other Creators In Your Niche
Another important key factor is keeping in touch with the other creators. Collaborating with other TikTok creators is a terrific method to expand your followers and cross-promote your account. If you collaborate with a creator who consistently appears on the For You page, you can get a larger audience!
Keep Up With The Latest Trends.
On TikTok, trends come and go swiftly, and they make up some of the most popular material due to their viral nature.
You'll find movies of creators experimenting with the latest trends on the "For You" tab, some of which include music or visual effect. On the app's Sounds page, you can see what's popular and utilize it as a starting point for generating content with your spin on a trend.
FAQs on How to Get on the FYP
How can I get on FYP quickly?
To get on the FYP quickly, using proper hashtags would be a good start. People searching for trending hashtags can see your video if you use top trending hashtags. 
How does TikTok decide what is displayed on FYP?
TikTok's algorithm analyzes your previous interactions, posts you've liked, etc., to show you the most relevant content.
Do you have to hashtag FYP on TikTok?
No, you don't have to. It is primarily a rumor that you should hashtag FYP if you want to be seen on the FYP, but it is not confirmed officially by TikTok. 
Can you get on the FYP with a private account?
No, you can't. It is because only people which you allow them to follow you can see your posts. 
How many views do you need to get paid on TikTok?
You will need a minimum of 10,000 subscribers on TikTok if you want to get paid from the TikTok Creator Fund. 
Concluding on the How to Get on FYP
TikTok became one of the most popular social media platforms in 2020, and it attracts new people every day. And every new day, people post their dance and challenge videos on this platform. If you want to get a more significant number of viewers, the first thing to do is getting on the FYP. And to get on the FYP, you should apply the tips we shared. We hope this article was helpful.