If you want your website to be SEO-friendly, getting high-quality backlinks is a must. There are several factors that affect SEO, and one of the most important factors is getting backlinks. It is pretty important because having quality backlinks is a ranking factor for Google. Backlinks are the links that connect a website to another. You can think of it as a referral to other websites. It is sort of like the connections you have in your business life. The more you have them, the better you are in the eyes of the search engine. That is why we are going to explain how to get quality backlinks.
Of course, backlinks are a ranking factor, yet, what actually do we mean by high-quality backlinks? It is possible to get backlinks that would do more harm than good.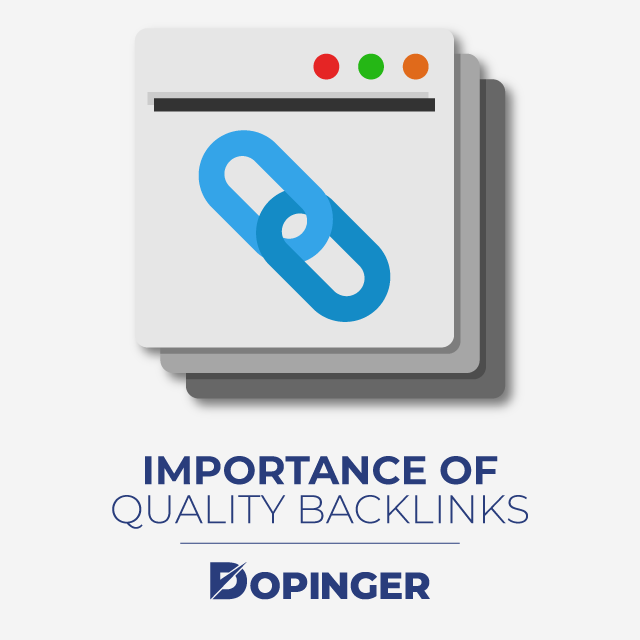 Importance of Quality Backlinks
You can get many backlinks with different techniques. For example, you can get as many backlinks as possible with black hat SEO. Yet, this would ve quantity of quality. Here, quality matters. When you get too many backlinks, you can also get broken backlinks that would lead nowhere. It is not something good because Google might see these broken links as spam and penalize your website.
If you don't want that to happen, you should get quality backlinks from high authority websites. If you get backlinks that from well-trusted websites with high domain authority, you have more chances to be ranked higher in the SERPs. When ranking your website, Google looks at your website's domain authority, external link anchor text, and the strength of your external links. Now, let's take a look at the ways to get quality backlinks.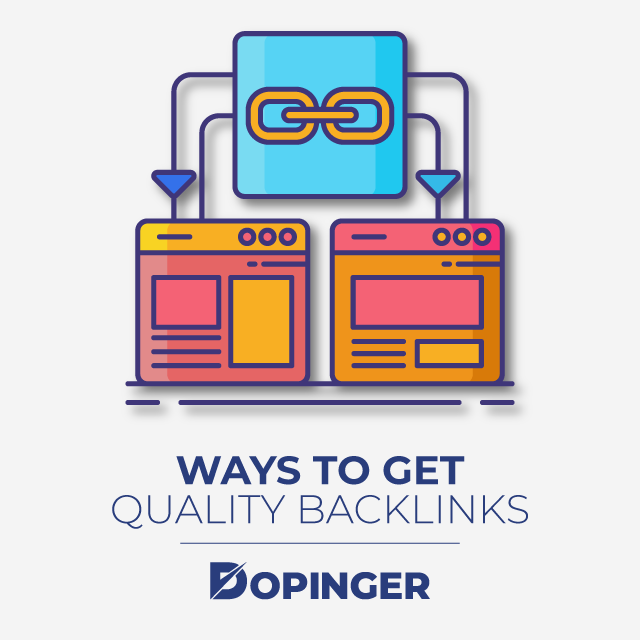 Ways to Get Quality Backlinks
We can come up with 7 very standard ways to get them. Here the list goes:
Content
As for all of SEO, content has a big role in ranking. To attract links in a natural way, all of your website content should better be high-quality. The content on your website attracts other websites to have their link on yours. Since a backlink is like a recommendation, the process here is not very different from a job interview. If your content is low quality or non-informative, other websites would not consider your website to be an authoritative place worth linking to.
If it is difficult for you to come up with a creative piece of content, you can get help from SEO tools and plugins to make your content more high-quality. Content is a crucial part of the link building strategy.
Guest Posting
As you can guess from its name, guest posting is posting content for another website in exchange for a backlink. Guest posting is a very beneficial method for link building. It is a win-win situation for both sides. One gets free content, and the other gets backlinks.
However, Google has warned websites about guest posts. The main reason was the lack of quality in the content and irrelevant posts about the actual content.
Yet, if you do in in the right way with high-quality content, there is nothing wrong with it. It would be very beneficial for both sides, and it is an effective natural link building method for your website.
Public Relations
If you want to create good connections to help you with your link building strategies, it would be best to introduce yourself to the field. It is important to have a name for yourself because no one would want to provide quality backlinks to someone they don't know and trust.
Social media is a great way to achieve the trust of people in your field. This way, you can show people that you are a legitimate website owner and trustworthy.
Building relations is a good strategy for getting backlinks, and it will be useful in your future strategies as well.
Include Original Information
When you offer original information that people can actually benefit from, your website will definitely get organic traffic. This way, many other websites can discover your website as well. When other websites discover yours and become inspired by it, it would be an open door for you to get backlinks from them.
How can you provide original information? You can include facts with sources and infographics. This type of study seems like it takes a long time, yet, you will see that it results in a good way.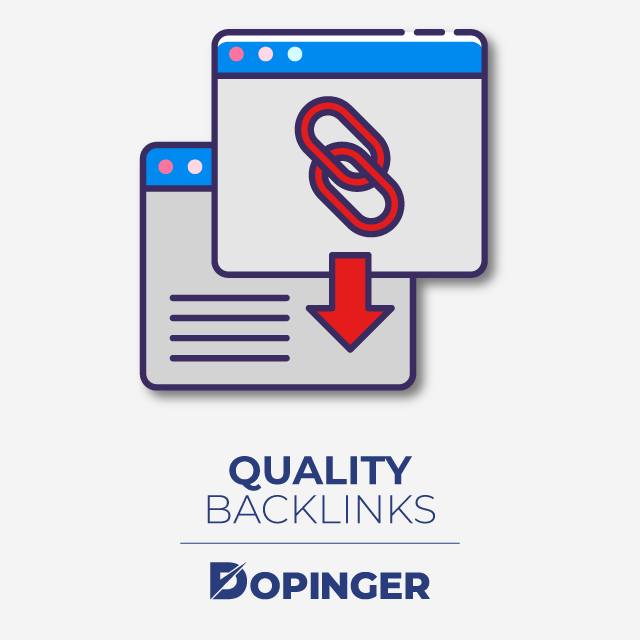 Provide Backlinks
It may seem like an odd idea to give out backlinks, after all, you are trying to get them, not give them. However, all in once, this can return as a favor afterward. When you link to another website and let them know about it by stating that you liked their content, it would create a nice relationship. So, this is not just a link building, but it is also a relationship building. You have to break some eggs to make an omelet. Share backlinks to get backlinks.
Get Rid of Broken Backlinks
Broken backlinks can be a problem even for high authority well-established websites. When you include backlinks, visitors trying to reach these links will receive error 404. This not a good thing for your visitors and the search engines. If you want to increase your quality backlinks, you should have links from high authority websites in the first place.
To get rid of the broken backlinks, there are some SEO tools that would help you identify and remove these harmful backlinks from your website.
Buy Quality Backlinks
If you don't want to mess around with all of the ways we have mentioned or don't have enough time, you can buy backlinks. Yet, be careful, not all the backlink providers are do-gooders. You might end up with low quality or broken backlinks, after all. That is why it is important to know where to get this service.
FAQs
How can I get free backlinks?
All of the ways that we have listed are free, except buying backlinks. Building connections and guest posting are the best ways to get your links for free.
How many backlinks per day is safe?
The number of backlinks matter. Yet, how you get them is the most important part. If you buy a high number of spam backlinks in one day, Google might penalize your website. Yet, if you do the same in a natural way, there wouldn't be a problem.
How can I find my competitors' backlinks?
To do that, you will need to use an SEO tool to make a competitor analysis. When you do that, check the backlinks section and see your rivals' backlinks. There are many tools that you can use to do this.
Conclusion
We have covered how to get quality backlinks. There are 7 standard ways to get them. It is important that you follow these ways because as we have mentioned before, quality backlinks carry an important role in SEO and search engine rankings.
If you want to learn more about SEO, please check out our latest articles about it. You may be interested in a more in-depth explanation of backlinks.