SEO is something inevitable these days. It stands for search engine optimization. As you can guess from its name, it is something that you have control over. If you want to be successful on the internet by ranking your page high in the search results, you must be familiar with SEO. However, even if you are familiar with it, you may be wondering how to improve SEO.
If you have received an SEO service in the past but want to keep this service going, or if you have decided to work with another team, there are some factors that you should consider when improving your website's SEO work.
In this article, you can find some ways and tips to improve SEO works of your website.
Keywords and Content
Keywords are one of the key points of SEO, maybe the most crucial point. Quality content has the highest relevance to its topic. Of course, it is not all that it requires.
Content has to be very well written. Not to mention the grammar rules, the texts on the web page should have good readability. A good text or should I say blog post includes sub-headings and small paragraphs. That is how people would like to read it.
If this high-quality text with subheadings has the correct usage of keywords, there is no reason it wouldn't be successful in ranking higher in the search results.
You should identify specific keyword phrases for your topics. Content that is only intended for your users is a great way to increase the traffic of your website.
You may try to include multiple keywords. However, it is not a good idea as it seems, unless these keywords are very similar to each other. Instead of increasing the chance of awareness, using multiple keywords may result in reducing this chance.
If you want to keep your page in its rank, you have to follow the trending keywords related to your topic and make changes if necessary. You may use SEO tools to track trending keywords.
Make Updates
Even though you have put out a nice web page, it doesn't mean it is going to last that way forever. In order to improve your pages' ranking, you should go back and make some updates on your pages.
For example, if your page is providing information for specific content, you should go back to that page and do your research again to see if anything changed in that information. Even if nothing has changed, you can still add some new things to make it look more up to date.
We recommend you to update your content regularly. Pick a time for doing it. Upload your content once in a while in a planned period, and you can keep your rankings this way.
Improving the CTR of Your Pages
Even though Gary Illyes, the Webmaster Trends Analyst at Google, says that CTR is not effective on ranking your page at the top, SEO specialists still believe that it is something crucial.
Well, the primary purpose of SEO is not just ranking your web pages higher; it is also for increasing the number of visits. That is why the click-through rate shouldn't be something to pass by.
The title tag plays an important role in increasing your pages' CTR because it is the place where searchers need to click through to visit your web page. That is why you should consider having unique title tags that would invite searchers to click on it.
There are several things you can do to improve your CTR with your title tag. Let's take a look at them.
Use Words That Would Influence the Searcher
To get higher CTR, you need to arouse some curiosity for the searcher. We do not mean using call to action words; we mean words that would directly aim the searcher. 

For example, 'Breathtaking Views to Use on Instagram.' or 'How to Write A Killer Instagram Bio' as shown above.
Increase the Readability of Your Title Tag
You can use special characters to increase the readability of your title tag. Yet, these special characters shouldn't be too special like asterisks and geometrical shapes. You can use simple brackets or parentheses to divide your title.
Of course, these suggestions go for long titles. Try to keep your title tag as simple as possible if you ask us. A cleaner look always shows itself. However, adding special characters helps you to differ your title among others, that is a fact.
One thing you should consider when writing a title tag is that search engines crop title tags in SERPs. That is why you need to have a title with a decent length. Google lets people use 50 – 60 characters on the title tag if you use more characters, your title will be cropped by Google, and there will be three dots next to it.
Don't forget to Include Snippets.
A page with a featured snippet has a higher chance to be clicked on. That is why it shouldn't be avoided. A page with a featured snipped doesn't have to rank first on the search results. However, they can get more attraction than the page in the first place.
Control Your Page Speed
To improve SEO, it is good to go back to your pages and check if they are working properly. One of the most important aspects of a successful page is page speed.
If searchers come through a slow loading page, they are more likely to go back and look at other pages. People don't like to wait, especially on the internet, where there is no queue for almost anything.
According to Google, page speed is a ranking factor. That is why it is crucial for SEO. Try your pages and see if they have a problem with loading. If they are, be sure to fix that issue. It is especially essential if you offer a business through your slow loading page.
You can use SEO tools to see your slow pages. This way, you can avoid going through every page one by one.
If you can't fix the slow loading problem, you can try to reduce the image sizes on your pages. Other suggestion would be enabling the browser caching. This way, users will not have to send another HTTP request each time they visit your website. It results in loading your page faster. JS and CSS files can cause loading speed problems. Be sure that you actually need them, and remove them if necessary.
Go Mobile
Most of the visits to websites come from mobile devices. So, optimizing your page for mobile devices is inevitable. Nowadays, all businesses have mobile-optimized pages. Even Google has started to penalize websites that are not optimized for mobile devices.
Optimizing your pages for mobile is crucial because not only the most searches come from mobile devices, they come from mobile applications such as Google Maps.
When people search for a business on Google Maps, they wander around the result page of that business. If there is a link on the result page, users tend to use that link to have a look at the website of the business. It facilitates their work.
According to research by Search Engine Watch, 77% of business executives search for new products and services via smartphones for their businesses. So it is not only something for B2C businesses. It clearly affects the B2C side of it too.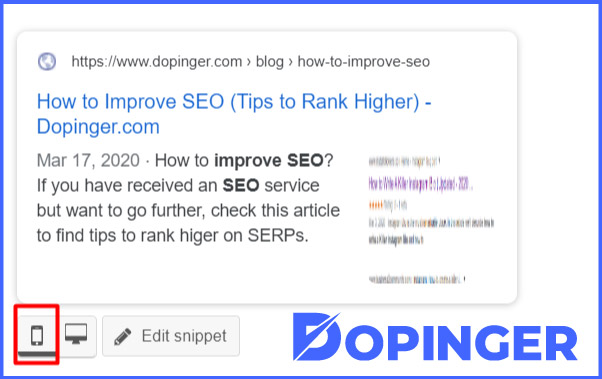 If you haven't optimized your page for mobile devices already, we recommend you doing it as soon as possible to improve SEO of your pages. You might consider using tools such as WordPress to create your website for the first time. You can create a mobile version without much extra effort with WordPress; it is also a life saviour if you're writing blog posts.
Use Internal Links
Internal links on web pages are used for leading the visitors to other related pages. These links can be inbound and outbound. Inbound means leading the visitors to another page on the same website, and the outbound is the opposite, leading the visitor to a page on another website.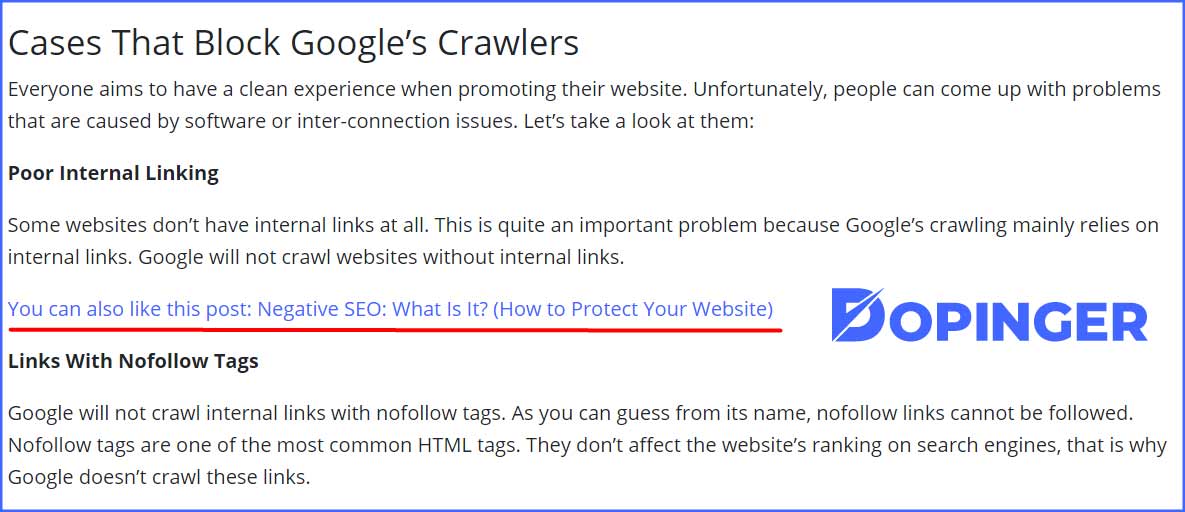 Usage of internal links are considered as an effective way to rank your pages higher. Even Google has approved it as a fact.
It is better to include internal links that lead to relevant and high-authority websites. Pick the highest-ranking pages related to the search to give internal links. Again, with SEO tools, you can find the highest-ranking sites related to yours according to keywords to improve SEO.
Fix Broken Backlinks
Changes you make on your website can break some of the backlinks. This problem usually occurs if you have deleted or moved a page that has backlinks or the linking website has made a mistake when linking to your page.
How can you understand which pages have this problem? Thanks to SEO tools, you can see them without checking them one by one. Check your pages with referred domains and find out which ones have the broken backlink problem.
So, how can you fix it? Let's take a look at some of the scenarios and how to fix the issue to improve SEO of your pages.
If you have changed the URL of a page and forgotten to redirect it, there is a high chance that you are going to have a broken backlink problem. In this case, you can redirect the page to a new location. Find a new related page to do it.
If you have tried to delete some elements and caused a bigger problem such as broken backlinks, you can try to restore the page instead of removing elements.
You can choose to recreate the page as well. Again you can use SEO tools to go back to the first version of the page and recreate it from the start. You can avoid dealing with many problems by doing it.
FAQs
What is an SEO strategy plan?
It is the base of your online marketing plan. Without it, you wouldn't be able to have a continuous plan to improve your SEO.
What are SEO tools?
They are tools that you can find the insights of your website and other websites such as your competitors'. These tools help you to come up with better strategies.
What are SEM tools?
Unlike SEO's organic approach, these tools are based on paid search. They are for advertising your website. Some of the most popular SEM tools are Google Ads and WordStream Advisor.
Conclusion
We have covered the case of how to improve SEO. There are many things you can do with revising your pages. We have mentioned keywords, content, making updates, CTR, page speed, mobile optimization, internal links, and broken backlinks. They all are essential, yet, the quality of content and keywords are the base of a good SEO structure.
If you want to learn more about SEO, check our other articles about it and become a professional in digital trends. You may be interested in what is SEO and how to write an SEO friendly article.