In this post, we are going to examine in detail how to increase Domain Authority. Well, if you are ready, let's get started! There are thousands of factors that search engines use in order to determine the search engine ranking of your website. One of these ranking factors is Domain Authority.
In other words, the stronger Domain Authority is the higher search engine rankings. It is also a perfect way to analyze your SEO and identify the strengths of your website.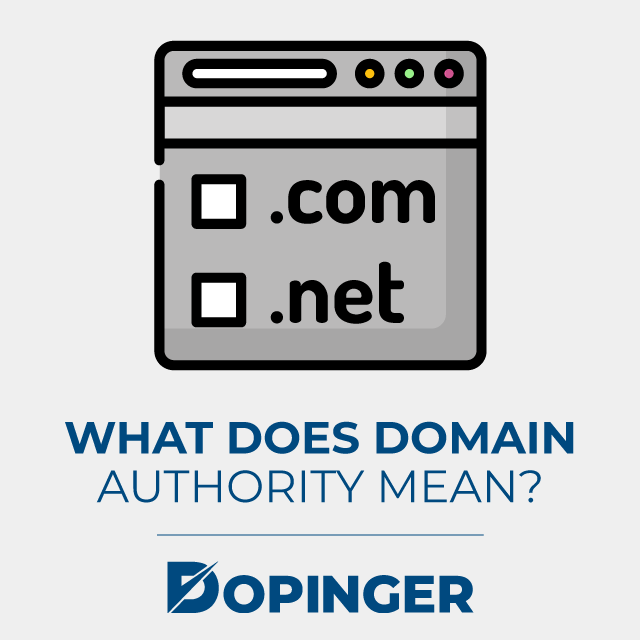 What Does Domain Authority Mean?
When someone types the search term "the most loved hair types," for example, there will be most probably hundreds of relevant websites on the internet. At this point, Google needs to decide which page should be shown first. This point is where the Domain Authority comes in. It is one of the most significant factors for every website to reach higher rankings on Google.
Domain Authority is created by Moz to show how credible a website is among its competitors' websites based on various factors. Besides, it gives you a score from 1 to 100 that tells your credibility level determined by Google. Let's give an example to understand better. If website A gives a link to website B, it is kind of a vote of confidence from website A to website B. It means that the link will increase the Domain Authority of website B.
How Can You Increase Your Domain Authority?
Naturally, you wish to have a higher Domain Authority than your competitors have. As you guess, it is easier to reach higher scores when you are in a lower position. To give an example, you move your authority score from 20 to 30 easier than from 70 to 80.
Now that you know more about Domain Authority, the time is to increase your Domain Authority. Here are some tips for improving your rankings through DA.
Check Your Website
When you audit your website, you can measure your website performance. You should look at all your external and internal links on your website and see who links to you. Additionally, you should check how often users link to your website. At this point, you may meet two different types of unwanted and low-quality backlinks.
● Low-authority sites: If you have too many low-quality or spammy links, your Domain Authority and ranking on Google will be affected negatively.
● Broken backlinks: As you know, if you change your pages, you need to move their URLs; otherwise, your Domain Authority and ranking on Google will damage because your visitors will see the 404 error page.
If you wish to create a strong link profile, use links from high authority sites, relevant backlinks, and eliminate toxic links. To find out and remove bad and unwanted links from your site, you can use a tool like SEMrush, Ahrefs, or Moz Explorer.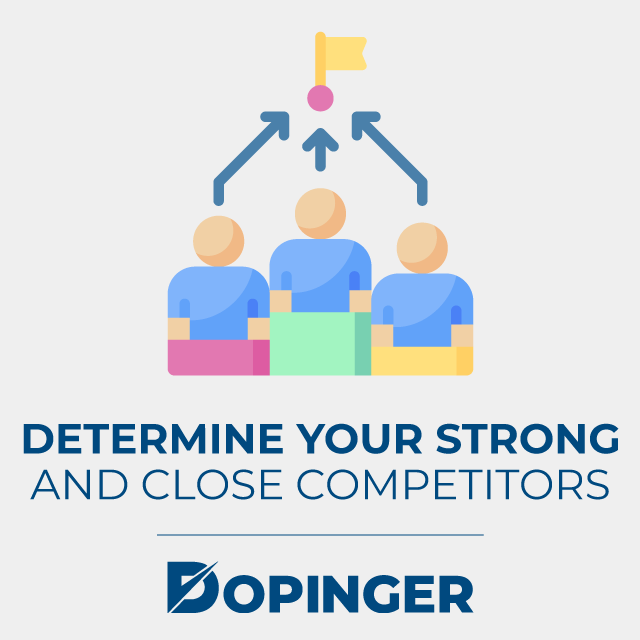 Determine Your Strong and Close Competitors
Every website operates in an unstable environment, and this environment exists with competitors. You have to analyze your existing competitors correctly. Especially many middle-scaled websites make the same mistake. They compare themselves to small websites and think about their strengths. However, the problem is that in the same environment, there are also large-scale websites. Therefore, you should determine your competitors properly. Focus on your similar and close competitors. To find out them, all you need to do is to type a few keywords. For instance, if your website is about the third wave of coffee, you can search for keywords like "special coffee beans" or "best third-wave coffee shops" to see who else has a similar website. Besides, you can use Domain Authority tools to see your close competitors.
Create Perfect Content
Content creation plays a key role in improving your Domain Authority score. Note that your authority depends on the quality and quantity of your backlinks. Therefore, you should create various types of content. For instance, you can create videos, guides, articles, podcasts, or e-books. Focus on informative content, and the content needs to attract your target visitors' attention. Besides, you have to focus on dofollow links instead of nofollow ones. These links will help you improve your current rankings quickly. On the other side, nofollow links do not help you increase your Domain Authority because Google does not follow them.
Promote Your Website
No one comes to your site if you do not do anything. To attract your target audience's attention, there are several channels you can use. Here are some of them:
Share your website on social media platforms, such as Instagram, Youtube, Twitter, Facebook, and so on.
Reach out to your industry professionals
Use newsletters
Give an advertisement
Mobile-Friendly Websites
Nowadays, most people use mobile phones rather than computers to surf the internet. According to Google's mobile results, mobile-friendliness plays a critical factor for every website. If your site has not a mobile-friendly version, your rankings on Google will be affected negatively.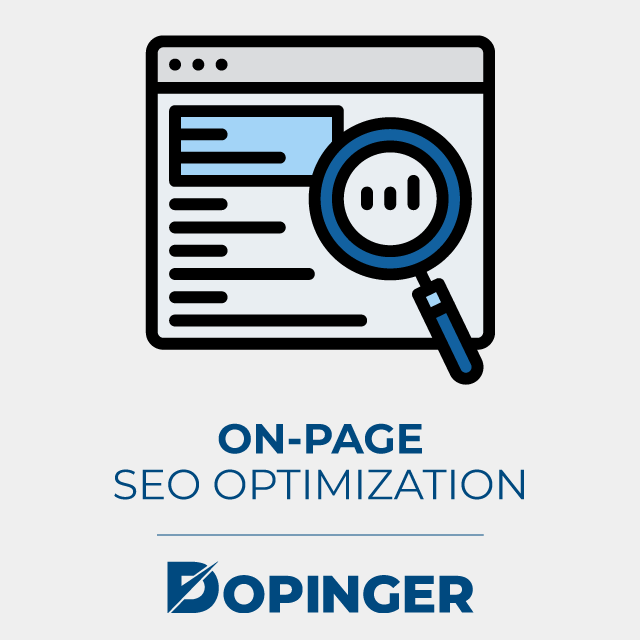 On-Page SEO Optimization
It is related to optimizing your pages and content on your website. Again, it is necessary to mention that your content's quality and quantity are two significant factors to improve your authority score. Besides, you should keep your content fresh and up-to-date.
These are a perfect strategy you can prefer to increase your Domain authority.
How Is Domain Authority Calculated?
As you know, the number of linking websites is an essential factor, but these websites' quality has a more significant impact on your Domain Authority. It means that links from websites with a high level of DA provide much more authority to other websites they link to. In general, only a handful of the biggest websites, such as Google, Twitter, Youtube, or Facebook, have the highest scores. Let's get back to the question. There are many tools on the internet to learn your score. Here are some examples:
MozBar from Moz: Moz is the website that created Domain Authority. That's why it is the most frequently preferred site by people who want to find their domain score. MozBar provides instant results. When you check your domain score, you will see how these scores are related to your current rankings in search results. You can use MozBar for free. On the other hand, with MozBar Premium, you obtain page optimization and more metrics.
Ahrefs: Ahrefs is another perfect way to check your website's Domain Authority. It provides 'domain rating' and 'URL rating.' Both serve the same purpose. All you need to do is to type your domain into Ahrefs. You can prefer to use the 7-day trial for $7.
Majestic: Majestic is another tool to check your Domain Authority. This tool lets you see what your domain performance is, and you can view your backlinks. Besides, the website helps you gain insights that help you improve your DA.
It is important to note that the Domain Authority depends on approximately 40 different factors, such as linking root domains, the total number of links you have, their quality, etc. All these factors are coming together to determine your DA score.
FAQ About How to Increase Domain Authority
Is Domain Authority the only ranking factor?
As you guess, the domain authority cannot be the only factor in your Google rankings. As we said before, hundreds of factors are used by Google to determine your website's search engine ranking. For example, relevant, informative, and unique content are some of these factors.
What is page authority?
It is similar to the Domain Authority. But the difference is that page authority considers a particular page instead of all domain-wide metrics. If a website has many high-authority pages, it will also have a high DA score.
How fast can I increase my domain authority?
Increasing your credibility on the digital environment is not easy, therefore you should get ready for a long and a stringent journey of increasing authority. But of course, this is all up to you.
What is a good Domain Authority?
It depends on your competitors that you are operating together in the same sector. Think of it like a football match. Even if your team's score is 1, you will win at the end of the game. On the other side, if your score is 1, but the opponent team's score is 2, you will lose the match. Like in this example, every website is a competition. Therefore, sometimes an authority of 30 may be good, sometimes an authority of 40 may be insufficient. Well, what matters is your authority relative to your competitors.
What are the most popular websites that have the highest Domain Authority scores?
According to Moz's list, Youtube, Apple, and Google have the highest score: 100. If you want to look at the top 500 websites, visit the "moz.com/top500" webpage!
How to Increase Domain Authority In Short
In this post, we hope we were able to teach you how to increase domain authority. Don' forget: Google's ranking algorithm takes into account the hundreds of variables. For this reason, to improve your current DA, analyze your existing website profile, internal and external links, eliminate low-quality backlinks and low-authority sites, and clean up in order to improve your Domain Authority score and have a high rank in search results.
You should also create unique and informative content to be successful in your improving DA strategy. Was this article beyond your expectations? We suggest take a few steps back and start by learning what a domain is.