Discovered that you can download and install fonts on your computer? On the other hand, do you think you do not have a knack for computers? Let's never be afraid to go bold! You can easily install various fonts on your computer, no matter how tricky it may seem. We will guide you through the instructions on how to find fonts, download, and install them on your personal computer both on Windows and Mac. By following the steps we have mentioned below, you will be able to liven up the programs on your computer.
Where to Find Fonts
There are multiple ways to download fonts on your computer. You can find them online for free individually or as a part of a set, or you can purchase them as well. You can download fonts online on various websites, on Microsoft Store and Google Fonts.
How to Download Fonts
Here is how you can download a font using Google Fonts.
Open the Google Fonts website on your browser.
You can either select a font on the list or type it in the search bar.
After choosing the font you like, click Download Family on the top right corner.
The file will download.
You can also find thousands of fonts to download on the Microsoft Store. Most of the fonts on the Microsoft Store are free. Some of them you may need to purchase.
Open Settings on your computer.
Go to Personalization and click Fonts.
Then, click Get more fonts in the Store on the right.
You will be automatically directed to The Microsoft Store.
Click on the font you want to download.
Click on the Get button.
The file will download.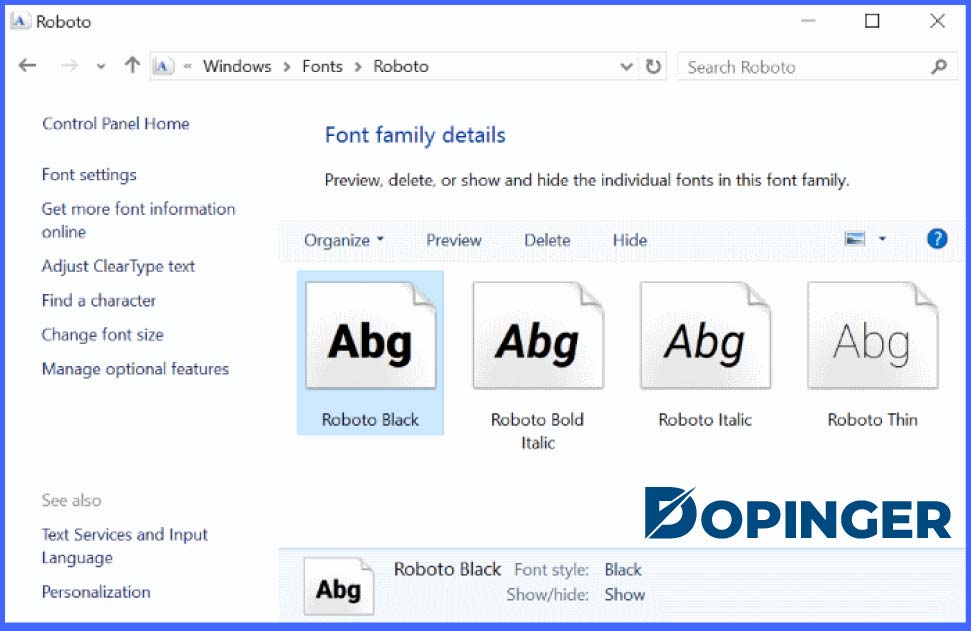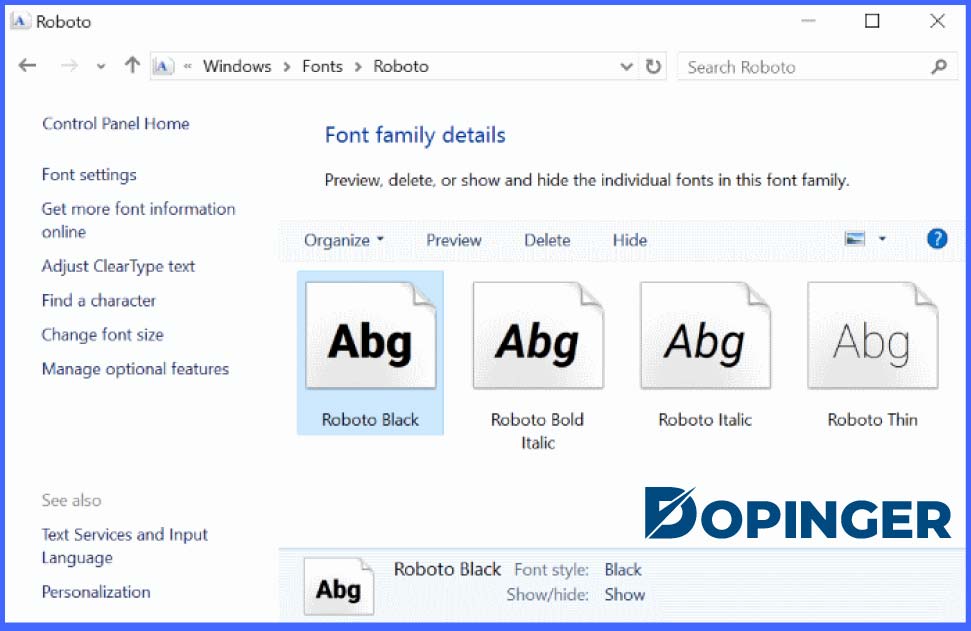 How to Install a Font on Windows
Installing fonts on your Windows system is very simple. After downloading and unzipping the file, here are the steps you should follow:
After you unzipped the .zip file in the Downloads file, open the font folder.
Right-click on the font and select Install.
If you have more than one font in your file, you need to repeat step 2 for each font.
Your font will install.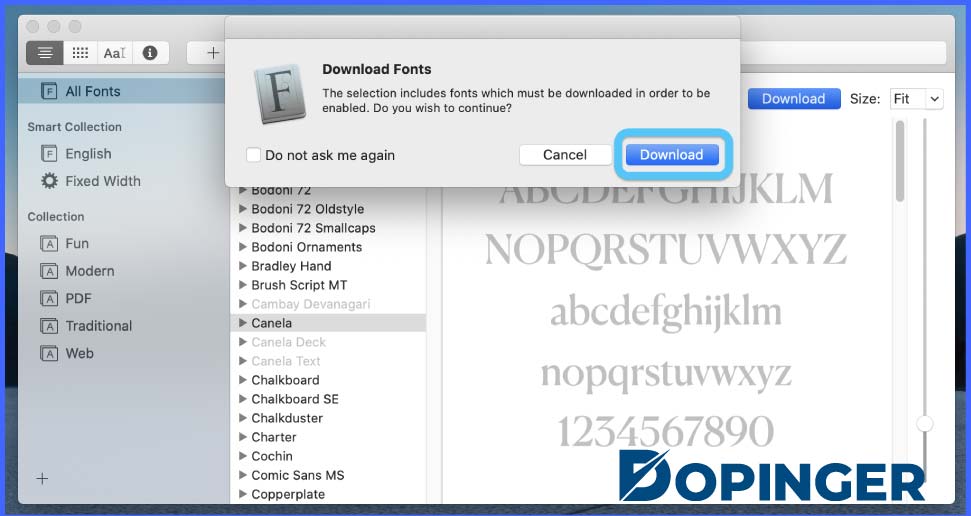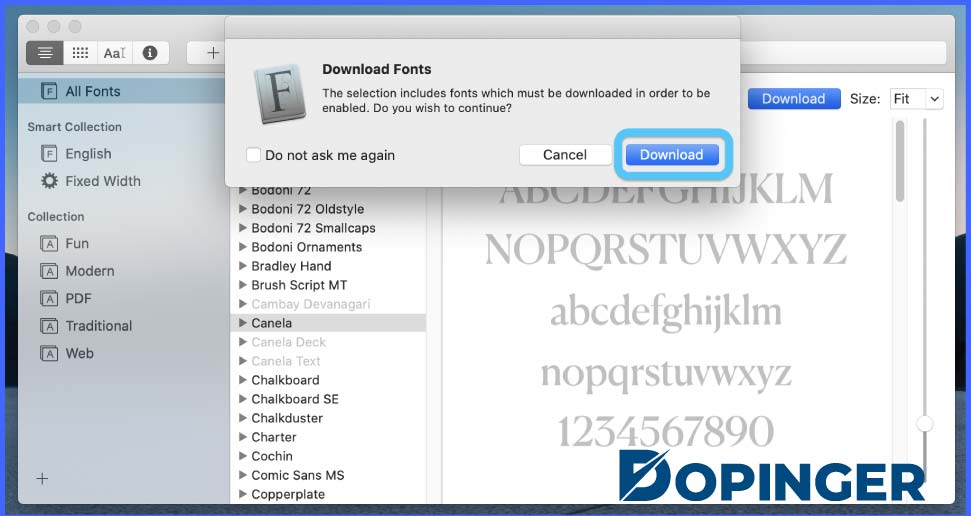 How to Install a Font on Mac
Installing fonts on Mac is very easy as well. After you download the font, let's see what you need to do to install it:
After downloading your font folder, unzip your file.
Double-click on the font to open Font Book. You will see the preview of the fonts you have downloaded.
Click the Install Font button on the right corner.
Your font will install.
FAQs on Installing Fonts
How many fonts can I install?
You can download and install as many fonts as you like on your computer. However, having too many fonts on your system may slow down your computer. To avoid this, remove the fonts you do not use. 
How can I remove fonts I do not want to use anymore on Windows?
You need to follow a few steps to uninstall your font.

1. Go to Settings and click Personalization.
2. Click Fonts.
3. Select the font you want to uninstall.
4. Under the Metadata section, click Uninstall.
How can I find fonts by language on Google Fonts?
On the Google Fonts website, you will see a Language filter under the search bar. Select the language you like, and your results will appear.
Are all the fonts free?
While some websites present them free to use, you may need to pay for some unique fonts.
I downloaded the font file, but I cannot find where it is.
Web browsers generally download your files to the Downloads file on your computer. You may check the font name, or you can check your Downloads folder.
Installing Fonts in Short
We have guided you through how to download and install fonts on your computer. You will have the most stylish fonts on your computer by following the instructions above. Having the best fonts on your website makes it definitely more in style. If you want, you can have a look at our article that presents the best website designs as well.