Do you think that learning web design is an exhausting thing? Do you wonder about how to learn web design? Furthermore, do you know that you can learn the basic steps on your own? Learning web design does not have to be something painful or hard. You can start with these baby steps. Once you understand the basic concepts, you can start building on them. Yet, there is no promise that you will design a million-dollar worth website in your first go. If that all sounds good to you, keep reading!
What Is Web Design?
Web design requires both analytical and visual intelligence. One should be both logical and creative in order to be a good web designer. Web designers take what is analytical and turn them into something charming visuals.
However, visualization is not enough only. A successful web designer should come together with the logic of the website with visuals. But, what is that supposed to mean? Contents should have regularized in accordance with readers' ease of use. This means readers should have access to the results with minimum click and effort.
On the other hand, there are some specialized areas like UI, UX, SEO, and many others. At the very beginning of the journey of being a successful web designer, you should learn about a little bit of them.
Fundamental Web Design Skills One Should Know
First things first, you should know the fundamental steps before diving into the web design journey.
Basic rules of visual design
Information about layout design
Learn color principles
Learn the basics of interaction design
Photoshop
A good level of basic coding language
Being familiar with company products
Learn Dreamweaver
SEO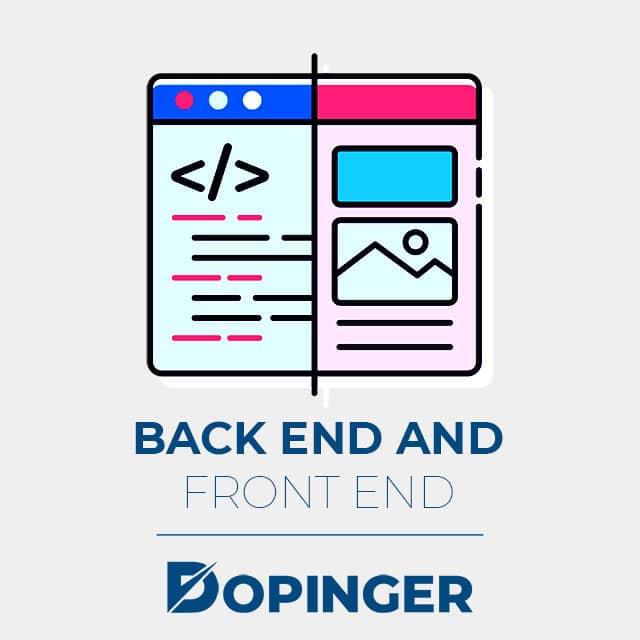 "Back End" and "Front End"
You are going to see back-end and front-end terms most probably when you learn about web design. They might be confused you at first, you should learn their differences.
Back-End
You might think back-end as the keystone that enables everything is displaying a website. Websites intertwine with servers. When a user making a simple request like navigating a specific area in the website, the server takes this information and makes them happen. This happens with HTML and other codes. In other terms, servers have the crucial data to function a website properly.
It will be beneficial for you to learn about PHP language, Python, and Java code. You should understand their purposes and how they work.
Front-End
The front-end is considered as the client-side. The front end is about HTML, CSS, JavaScript, and other codes that work together to function a website. However, the front-end is not something that you need to worry about, at least at first. Before diving into the front-end, you should learn fundamental things about web design and is a master on the back-end.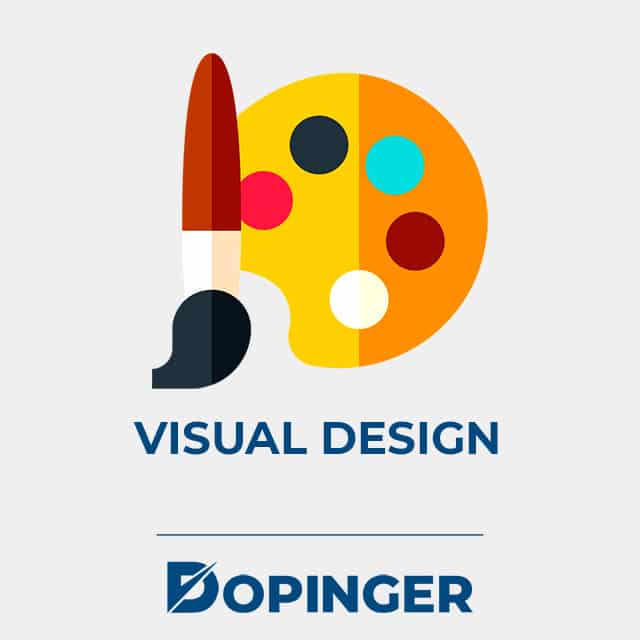 Visual Design
You need to learn how visual design works in order to learn web design. You may have an innate gift of visual design, but most of us do not. So, for the ones who do not, you have to know about the rules of composition. It will be beneficial to understand shapes, color, and geometry; also use them efficiently.
If you want to learn web design and development, Studying you should be familiar with the concepts like reification, emergence, and invariance.
How to Learn Web Design / Main Steps
In this part, we will give you the basic elements of learning web design. You can easily start with these steps and then build on them afterward.
Know the Key Concepts of Visual Design
Lines. A letter in a layout consists of lines that form large structures such as borders and partitions. Creating neat and eye-catching lines is important for learning web design.
Know about Shapes
Three basic shapes often used in the visual design are squares, circles, and triangles. Remember the contents you've seen before. Squares and rectangles are used for informative content, circles for click buttons, and triangles are often used for an important message or dangerous action. At the same time, shapes can indicate different emotions. Squares are often associated with strength, while circles convey a message of harmony and comfort. Finally, triangles have a stimulating feeling.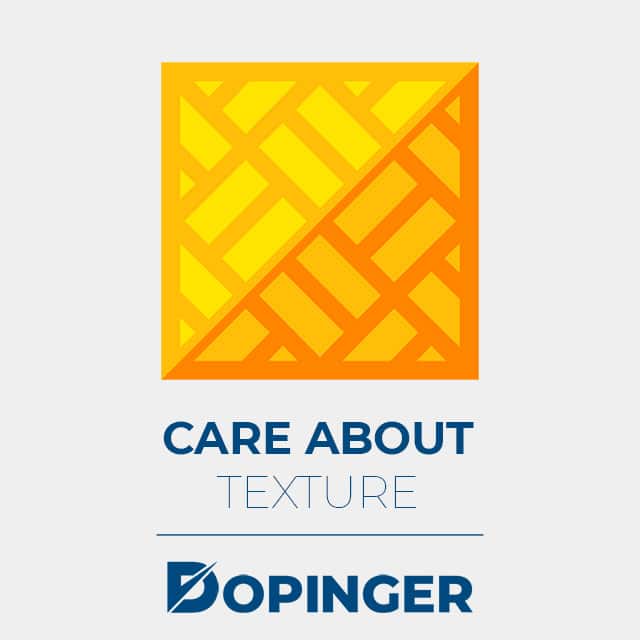 Care about Texture
The textures on the websites are so realistic that we can feel them if we touch them. For example, if you are talking about a product that is harmful to health, you use a pale and foggy texture in the background. And, of course, you wouldn't use the same texture in promising disease treatment. The textures used in accordance with the content should be related to the message to be given. It doesn't make sense to use a foggy, suffocating texture in the background for content that mentions a useful product.
Understanding the Colors
The use of color that is easy on the eyes and relevant to the content will be a plus for your website. The use of colors that are compatible with each other helps to keep readers on the site.
Know about HTML
HTML tags are the instructions that make up a website in its most basic form. All these features, such as headings, paragraphs, links, and images that appear in the content, are controlled by these instructions. For content writing, you must first know how H1, H2, and H3 title tags are used.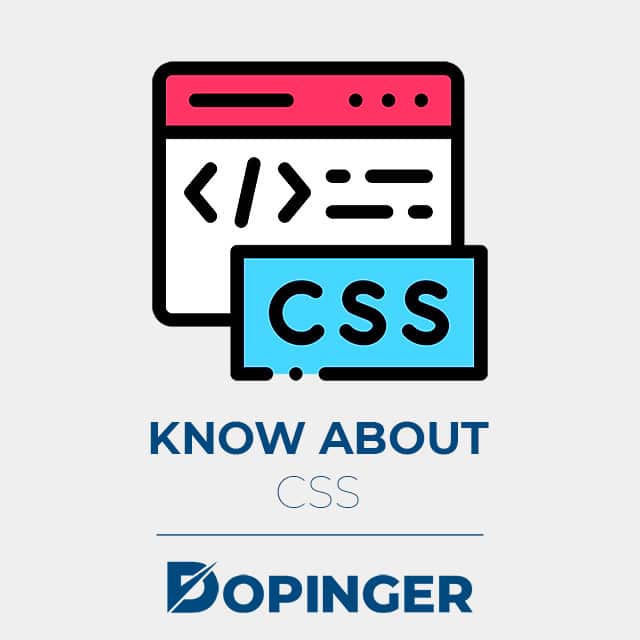 Know about CSS
CSS provides a preview of how an HTML element will look. You can see, adjust and rearrange all the images created with HTML with CSS. Knowing the use of CSS will visually take your website one step further.
Frequently Asked Questions About Learning Web Design
Can I learn web design on my own?
Yes, there are many instructional videos and courses on web design on the internet.
How do I start studying web design?
As we mentioned in our article, you should know the basic steps first. Then you should continue your learning process by starting a website.
How can I learn web design for free?
The internet is full of many free online courses and apps related to web design. Some of them are: Learn Layout, PluralSight, Webmaking .101
Is web design hard?
Nothing is easy without knowledge and practice. If you work hard enough and improve, nothing is too difficult!
Is web design a good career?
Yup. The future lies in the digital age.
Conclusion: How to Learn Web Design
In our content, we first told you that web design is intertwined with visual and analytical intelligence. Then, we went deep into web design and briefly talked about customized areas such as UI, UX, SEO and said that you should have information about them. We talked about the programs and coding languages you need to learn. Afterward, we explained the difference between the back-end and the front-end and said that the back-end would be enough for you at the beginning of your journey. After explaining the basic steps of web design, we believe that we have provided you with the basic things you need to know and learn about the subject.