Hyperlink, that is, the connection exists between multimedia tools. If you want to rank high in the search engine, you should make a hyperlink for your pages. With HTML, you can generate a certain amount of traffic even if your site is small and new. Because users are always prevented from being directed to the same sites, resulting in different results.
Thanks to the clickable link, regional clicks also increase. For example, the site of a particular city or region may appear in front of users. Because you can assign a hyperlink to any file, site, or any text or image within site. Moreover, it is very easy to create. If you click the search button after typing any URL and you can create a hyperlink through Word. So how to make a link?
Steps to Make a Hyperlink
Creating a hyperlink is pretty easy. All you have to do is choose which text, word, or image to hyperlink to. Then you have to follow a few steps.
Steps to create are as follows;
Right-click on the word or picture you want to assign a hyperlink to.
Select the hyperlink option from the shortcut menu (you can also use insert > hyperlink instead).
If you want to link to the word or an existing site or file, select the "existing file" or "existing web page" option and enter the URL in the address box.
If there are no existing files, click the location list.
Click on the "embed in this document" option if you want to link to the document.
If the WordPress file you want to link has not yet been created, click on "create new document." From here, give your document a name and click edit. You can also edit the document later if you want.
If you want to add highlighted text to the empty email, click on the "email address" option and continue with the normal mail writing process.
Don't forget to add link text in the text box. If you don't add it, your blogger text will remain as URL.
Click OK to complete the process.
You can also have hyperlinks automatically prepared. If automatic formatting is turned on, Word continues to make hyperlinks for you. By following these steps, you can find an answer to the question of how to make a clickable link.
If you want to change the screen tip, you can click on the "screen tip" option. You can then change the screen tip that appears on your pointer's hyperlink by entering text. All these are the most important features of clickable links.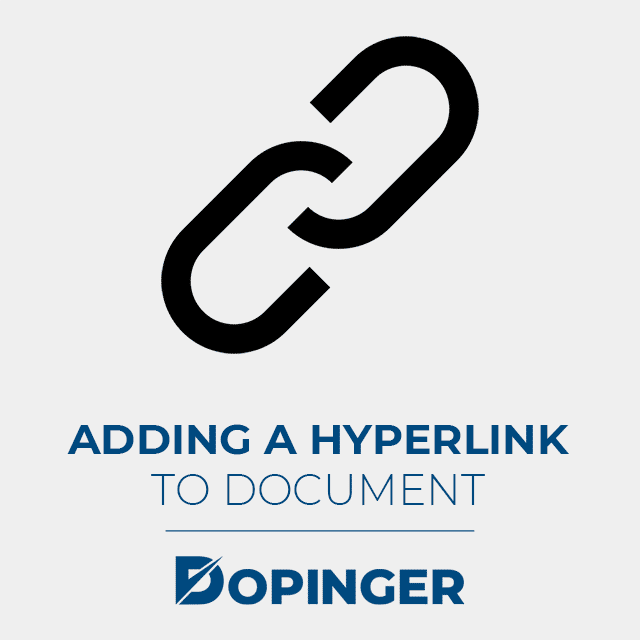 Adding a Hyperlink to Document
You can also find an answer to the question of How to make a clickable link through the documentation. Start this by marking the link targets in the word file. Click on the bookmark tab for this. You can then add a hyperlink to a current or different document.
FAQ About Hyperlink
Is the use of hyperlinks mandatory?
A hyperlink is, of course, not mandatory. However, in order to get full marks from SEO, people must use it in the article. In particular, the internal linker to the homepage makes the pages stand out in search engines.
What does using a hyperlink gain you?
Besides helping pages get engagement, it's also a clue to rank higher in search engines. Because even if people accidentally click on that page, it contributes to SEO.
Are hyperlinks buyable with money?
People who want can get hyperlinks from prominent sites with money. Depending on the potential of the article to be featured, the potential of the site to be featured also increases.
Is it difficult to make a hyperlink?
It is possible to say that it is a process of a few seconds. If the above steps are followed correctly, there should be no difficulties.
What should be considered while making hyperlinks?
People should add links to the most relevant words about the website. However, it is very important that these words are keywords. Therefore, people should give hyperlinks to their keywords or images that contain keywords.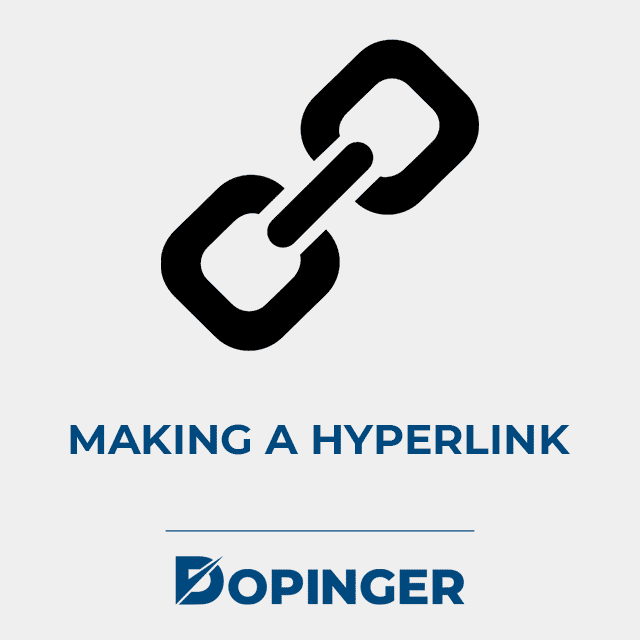 Hyperlink Briefly
A hyperlink is one of the situations that people may prefer to stand out in search engines and complete SEO. What hyperlink is, how to use it and what to pay attention to are mentioned in the article. If you liked this article, you may also like our article about backlinks as well.