Writing is a demanding skill that requires a lot of dedication and creativity. On the other hand, it is a quite rewarding experience considering you produce something unique and make money off it. Whether you write as a hobby or you make money writing, the advantages are not limited to these. Below is a shortlist of advantages of writing in general:
It gives you a sense of self-fulfillment as you create a piece of art out of nothing.
It enables you to learn many new things while searching on the topic you write about.
It gives you the mobility and flexibility to work whenever and wherever you want.
You can turn your hobby / free time activity into a profession and make a living by writing.
Last but not least, you have a wide variety of options when it comes to how to make money writing.
In this article, we have listed the most popular ways to make money writing online. If you are looking for some extra pocket money or a freelance opportunity, you can try one of the options in the following list.
1. Start a Blog
A blog is a platform through which you can share your ideas on a particular topic. It is also one of the fastest ways to make money writing. You might need some time to speed up your blog, but you can still make enough amount of money.
If you are not sure about how to start a blog, you can follow these steps. First, you need to decide on the topic you want to write about. Picking a niche is not always easy, but the more specific you get, the better it is. This way, you have a higher possibility of making your readers stick around. Therefore, coming up with the right content for the right audience is quite essential, as you can imagine.
Then, you need to find a domain name that represents your blog or business. You should decide on a name that is easy to say and spell. It should not be too long, either. If it is something also available for your other social media accounts like Instagram or Twitter, it is even better. When you set up your blog, you need to post on a regular basis and promote your posts on social media. Engaging with your readers, being consistent, and keeping your blog up-to-date will bring you success in the long run.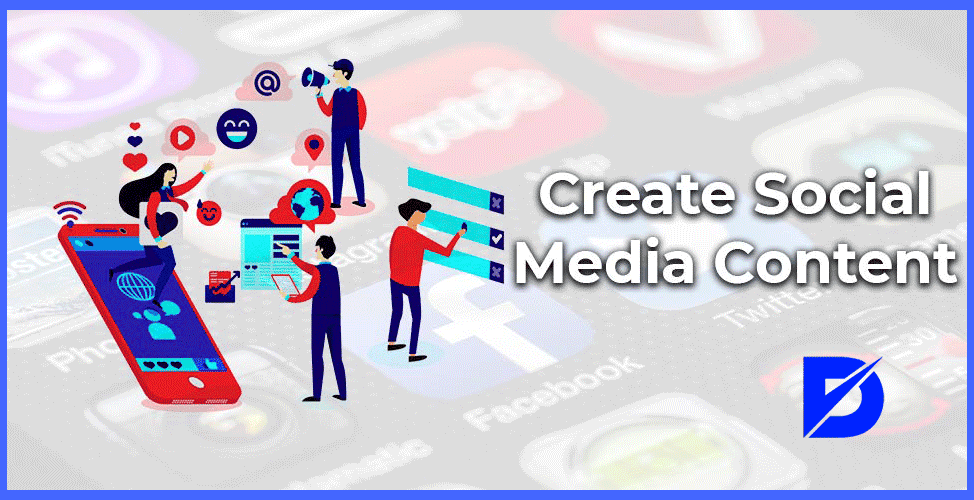 2. Create Social Media Content for Local Businesses
Big companies usually hire someone as a marketer to run their social media accounts. As for local businesses, they may not be able to afford to hire someone for that position. Therefore, an employee that can work freelance might be an appropriate solution to manage their social accounts.
A good start would be to talk with the owners of these small businesses and ask if your service can be of help. If they do not use their social media account actively or if they have difficulty creating engaging content, you can step in. You can tell them how you can contribute to their business growth by reaching out the potential customers on social media.
When it comes to pricing, we suggest you should do a little research to offer a fair price. If you know at what rates you want to offer the service in advance, you can start making money writing immediately when you are accepted.
3. Write Online Content
Regardless of the type of organization, all businesses need freelance writers to provide high-quality content for their websites. You can search for the sites with free access to the list of online writing opportunities. Another way can be reading the forums of writer networking groups. This way, you can find out where to start and what to refrain from doing. If you take part in the social gatherings of companies outside, you can extend your networking area in person as well.
When you find a particular website, you want to write for, try to spot the areas updated the most. This will help you set your target before you make a pitch. It will be best to send them a letter introducing yourself and your online writing experience. You can include an outline of your pitch, and if you have a blog or a website, you should add the link, too.
4. Review Films, Products, or Music
Making money writing reviews is another good option for freelance writers. There is a wide variety of alternatives when it comes to writing reviews. Many people generally think of full-time jobs like reviewing films or TV programs. However, you can review anything from products to music, from videos to restaurants.
To start making money, all you need to do is to sign up for a few websites that pay you cash for writing reviews. As soon as you sign up, you can start earning money. You can also become a product tester or a panel member of a paid survey site and write reviews on the products you would buy. Sometimes product testers are given the right to keep the products they review or even sell them if they want to make more money.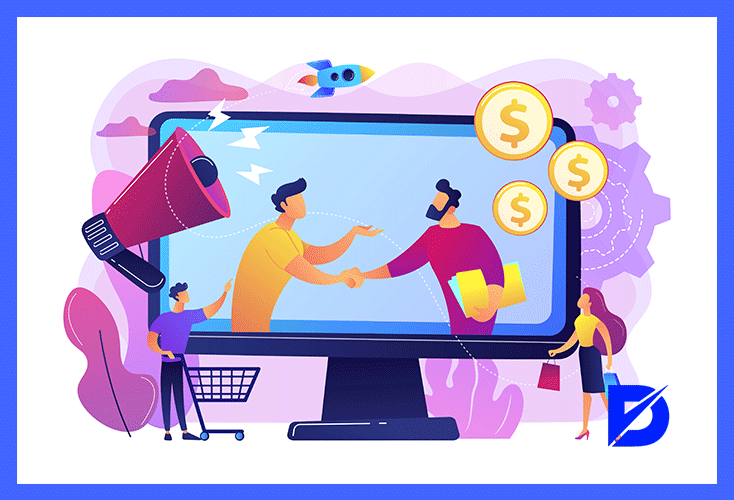 5. Try Affiliate Marketing
Creating affiliate marketing content is a great way of earning passive income through your blog or your website. With a good strategy, you can come up with an effective plan to carry out your content and make money even when you are asleep.
Affiliate marketing involves promoting a product or service to your audience by adding a link to your blog or website. Each time people click on that link to buy the product/service you recommend, you earn a commission. Amazon affiliate marketing is a nice way to start with. There you can find plenty of products to promote online and boost your income through affiliate sales.
6. Write Scripts for Videos
We are living in a technological era, and making money off videos is becoming more and more common each day. Video creators can have great screen presence in general, yet when it comes to scriptwriting, things might change. If you are good at writing scripts, you can use this skill of yours to make money.
You can find many gigs on job boards in this field, but there are some other ways to do that as well. For example, you can try to reach out to some video content creators directly and ask them whether you can become partners in scriptwriting. No matter which method you follow, such an experience will definitely look great on your resume.
7. Write a Book
Let's be honest – this one is neither the fastest nor the easiest way to make money writing. However, writing a book does not always have to be as difficult as you imagine. Although it might require a much longer time than other writing methods, there are tons of topics you can write your book about. You can write in any genre you feel comfortable with, such as novels, short stories, poetry, or even a guidebook.
You may prefer to have your book published through a publishing house or just write an e-book and self-publish it. E-books are relatively easier to make money from as they require less effort. Therefore, you can start earning money faster by writing an e-book. If you are not sure about how to start, you can benefit from many online guides on writing an e-book as well as e-book publishing platforms. You can also find out about the tips on how to make money writing e-books on those guides.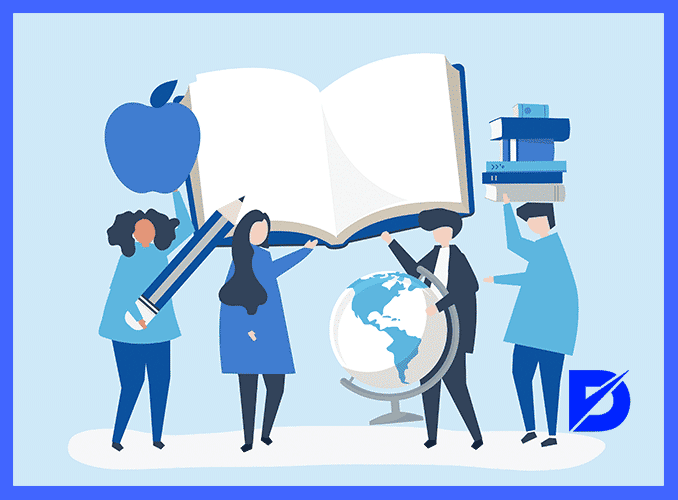 8. Sell Your Lecture Notes
Not everyone is good at making clear, comprehensible, and concise notes during the lecture. If you are not one of those people, here is another opportunity as to how to make money writing. There are quite a few websites through which you can sell your revision notes to other students. These websites, in general, do not charge money from you if you want to list your notes there. However, some companies might ask you to pay a fee when you make any sales.
You are not only limited to websites; you can also make money through Instagram. In order to do this, first, you need to open a "studygram" account on the platform. These accounts are for people who are dedicated to studying and mostly include posts of revision notes. They are getting more and more popular each day, racking up thousands of likes. Therefore, your notes not only help you earn money writing but also gain followers on Instagram.
9. Translation
One of the best ways to turn your language skills into money is to write translations. You can translate texts for businesses, working as a freelance translator. Another option might be writing translations for videos, series, documentaries, and many more on TV and on the internet. Besides making money, seeing your name as the translator while the cast flows at the end of a popular show is, all by itself, a source of pride.
Not every language will bring the same amount of money in – some will help you earn more. As the translation fee can change from language to language, you may not be able to know how much to charge. There are some websites for you to find out how much freelance translators ask for, depending on the language they speak.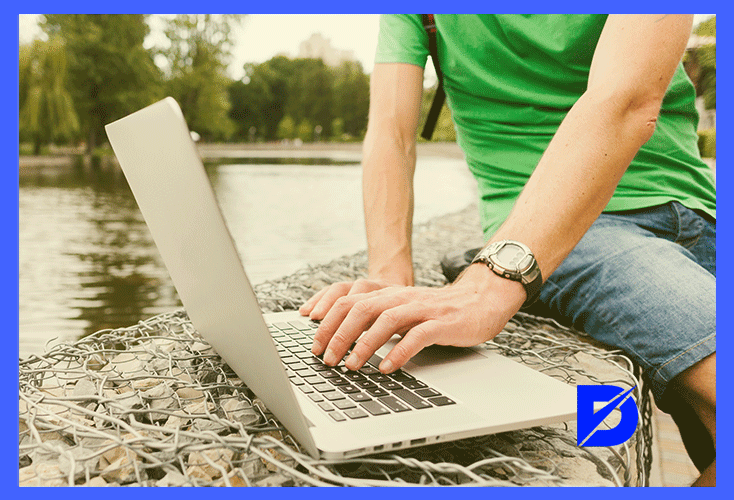 10. Produce Online Content as a Ghost-Writer
Writing can bring you publicity as well as money. However, there are quite a few people who do not want to become famous, although they have great writing skills. If you are also bothered by public attention, you might consider working as a ghost-writer. In its broadest sense, ghost-writing means working with other people to help them write, yet you do not get the credit as the writer.
Not seeing your name on the by-line in return for all your hard work might be considered as a disadvantage by many others. When you think about the other perks of working as a ghost-writer, receiving no personal credit is just a drop in the ocean.
First of all, you bear no responsibility for publicizing your work. You are only responsible for the terms of your contract. Secondly, you do not need to spend so much time on the research and preparation stages. It is your client who provides you with the necessary background material and guidance. Last but not least, the money you earn mostly depends on the industry you work in. As a ghost-writer, you might end up working with even a celebrity or a politician. If you can have the chance to work with such high-profile people, you will be making good money ghost-writing.
FAQs on How to Make Money Writing
Can I make a living by writing?
Writing freelance or part-time will definitely earn you pocket money, but it may not be enough to make a living. If you have a full-time writing job, then it is a different story. If you keep producing quality work constantly, it is quite likely that you can make a living by writing.
Where can I post my writing?
There are many popular websites and applications where writers can post their writings. Commaful, Wattpad, FictionPress, and Tumblr are just a few examples of these. 
How do I make money as a beginner blogger?
You may want to prefer setting up a self-hosted blog, to begin with. The content you share on your blog is vital if you want to make good money. Make sure that your content is organic. Building a community around your brand is also essential. Selling your own products or services and affiliate marketing are other criteria that have an impact on the money you make.
How can I become a writer?
We suggest you keep a portfolio of your previous work and the published ones – if any. You can start by applying for gigs on job boards. Showing your samples to the people that might become your potential customers is another way to start. Once you decide on your niche, you are ready to become a writer.
How can I develop my writing skills?
First, make sure that you do detailed research on the topic you will write about. You need to plan what you want to write – making an outline will definitely help. Make sure you convey a clear message with no grammar mistakes. After you have finished writing, revising and editing will enhance the quality of your work. 
Concluding on Making Money Writing
In this article, we have listed the most common ways regarding how to make money writing. We have also listed the perks of writing, such as self-fulfillment, learning new things, mobility, and flexibility besides making money. We have shared some information on how to start writing and how to become professional at it by developing your writing skills. Regardless of whether you want to write professionally or as a side job, we believe that this article will be a practical guideline for you to learn more about making money writing.