You may live a life that doesn't stop as a person in charge of social media. We all know about social media and fast life. You should continue to find new opportunities for marketing growth between creating effective strategies and overseeing multiple social media accounts and reporting your performance. And all this should do in a very short time. And it's not hard enough, and your social media teams are growing day by day. This means that you need solid management knowledge to create efficient workflows and deliver results. We know that sometimes you just want to scream in the face of everything. That's why we've created this guide that we go through every detail step by step. You can be sure that you'll find much more in this guide without creating personal analysis and content to help you manage social media more efficiently.
What Is Social Media Management?
Social media management is the process of:
Analyzing and developing a strategy tailored to social media monitors,
Creating and distributing content for social media profiles,
Monitoring online conversations,
Collaborating with impresses,
Providing community service, and measuring and reporting social monitoring, media performance, and return on investment.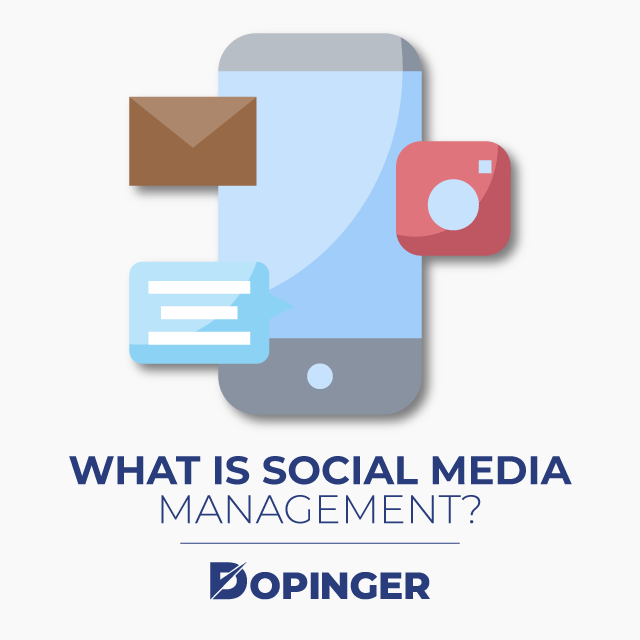 All these jobs, once marginalized by businesses, are now in the light of companies' marketing strategies. And why? Social media management offers opportunities to make money provided that you manage your social channels regularly and efficiently. So it's become an indispensable market.
Why Is an Efficient Social Media Management Process Important?
Social networks have huge business potential. Brands can use these platforms to successfully carry out their goals in the marketing funnel, from increased brand awareness to store visits. Efficient social media teams are needed to achieve this.
The more goals you want to achieve through social media marketing, the more people you need for this channel. This demand will eventually lead you to build complex social media team structures.
Regardless of your industry, segment, and audience, a significant proportion of your customers and potential customers are social. A recent Pew Research Center study has found that 68% of adults from American citizens are Facebook users. 78% of 18 to 24-year-olds are on Instagram and 45% on Twitter. Even among Americans 65 and older, 37% turned out to be social media users! Think of every age group you know. Which ones have social media accounts? Let's guess, almost all of them have it, and if you think social media is important in an environment like this, the answer is actually around you.
Accessing all these customers helps increase traffic, especially for new site content. It may take some time to contact Google when you post a new blog or update your homepage. This means that very few customers will know that new content will be there until they ever search for your product or service again.
Social media, an area that can reach everyone, will be the most important weapon you need for a much faster and more effective campaign.
If you're a big brand, you can have multiple teams that use different strategies to achieve different goals in your offices and multiple regions. It's got to be on the line. Local social media management is just as important as local SEO management because social media is a pretty global thing.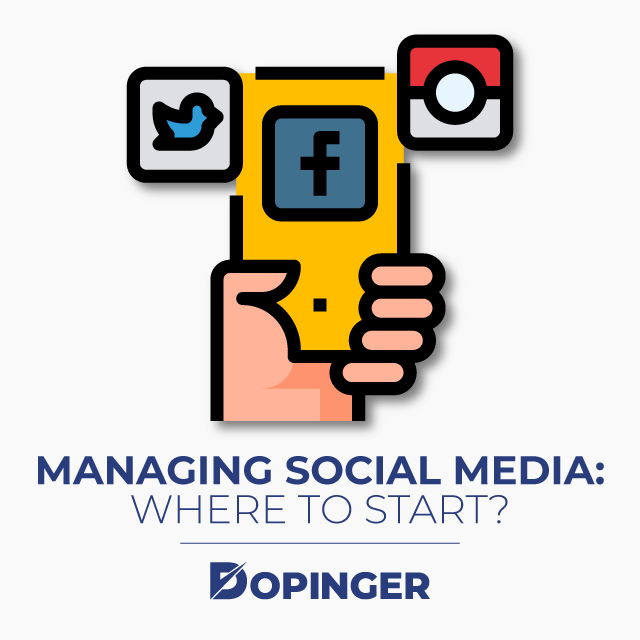 Managing Social Media: Where to Start?
Don't worry if you're not sure how to start optimizing your social management format. This is a very important problem that confuses many marketers. To start by taking the right step, you must follow three important items:
Conducting social media audits,
To decide the right social media management platforms,
Analyzing your audience.
Do you wonder why we specifically sort these three substances? Because completing them will provide basic information that will guide your social media management marketing efforts in the right direction. As a result, you can download your resources to strategies that work and don't work.
Let's take a closer look at all of them.
Doing a Social Media Audit
Social media control can greatly improve the way you manage social media:
It will give you a detailed picture of the effectiveness of your strategy.
It Allows you to determine exactly where you spend your resources.
Show which social channels bring the most results.
It will show the effect of social media on your web results.
So how will social media management do your health check?
List all your company's social media profiles, including those from different regions and different sub-brands.
Use social media analytics to review your basic performance criteria such as follower growth, participation (including average participation rates for certain months), frequency of publication, the most intriguing content formats, best performing posts, traffic sources, average answer time, audience interests, demographic characteristics, and behaviors, and community sensitivity.
Place all this information in a social media management control template where you create it.
Analyze data and identify areas that can use optimization. For example, if you see a decrease in your participation volume, poor content quality can be a result of the frequency of mistargeting.
This is exactly the type of information needed to uncover the shortcomings in your strategy. From there, you can take the first steps to fix them and make your social media management activities more efficient.
Choosing the Right Social Media Platform
Another important element of managing social media more efficiently is choosing the right platform.
After conducting a social media management audit, it may be revealed that some platforms do not work well for your brand. In this case, you should take the time to understand the effort you will spend to get the results you need. Too much depends on where the audience is. If you found that your viewers were mostly on Twitter during your research, but your presence on the platform was far from strong, then you should clearly expect to evolve.
If your results aren't that good and your audience is elsewhere, consider moving your resources to a different channel. But ask yourself the following questions before you do:
What are my business goals (improving brand awareness, creating leads, website traffic, conversions)? Will I be able to meet my business goals on the platform? How much will I have to spend to achieve my goals?
Will I be able to perform efficiently enough to achieve a positive return on the platform? Will that amount be enough to justify the cost of marketing on the platform?
What are the demographics of the community on the platform, and is it suitable for the demographics of the audience I want to achieve?
Is my target audience available and active on the platform? Will I be able to reach them in the right way?
How popular is the platform among marketers? How much content do I have to produce to stand out?
Is my direct competition available on the platform? What are they doing? Will I be able to perform better than them?
Getting to Know Your Audience
Analyzing social media management and community is everything when it comes to managing social media efficiently. There are many benefits to analyzing your followers, including building stronger customer relationships, creating more relevant content, and increasing social media conversions.
On the other hand, if you don't do market research in advance, you risk going the wrong way by wasting both money and resources. How do you create a detailed picture of your audience with social media management? To do this, you need to analyze your business's audience and the target audience of the platform you're using and extract a map.
Of course, you can also benefit from some useful third-party target audience analysis tools. Your customer staff is likely to be diverse. Having this information will allow you to use your resources better by focusing on the best employee with your community.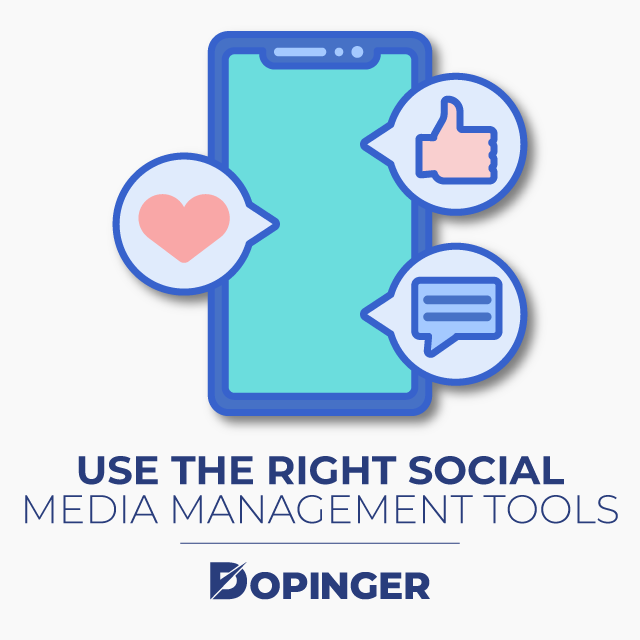 Use the Right Social Media Management Tools
Advanced social media management tools are crucial to effectively creating, executing, and measuring your social media marketing strategy. Here's a detailed look at what you need to manage social media.
Customer Personality Tools
Recognizing your audience will help you lay the foundations for efficient social media management. That's why it's so important to have the right tools to analyze the social media community in your brand.
Your social media followers are at different stages of customer travel. Some people are just learning about your brand. Others are actively interacting with your content. And just one step away from visiting your online store to buy. When your community is distributed to the marketing funnel, you need tools designed to analyze users at different stages.
Top-To-Surface Funnel Vehicles
Analyzing the funnel from the top to the middle of your audience is particularly important. This is sometimes because people at these stages, which we call an "unknown audience" are potential customers.
The better you know these users, the more effectively you can feed them for conversion with tailored marketing campaigns. So which vehicles will work at this point? Indigenous social media analytics. The audience data you can get from social media platforms is very detailed and includes:
Facebook audience opinions: Demographic information, page likes, places, activity.
Instagram Trends: Gender and age, best places, days and days when your followers are most active
Twitter analysis: demographics, lifestyle, consumer behavior, mobile footprint
LinkedIn Analytics: demographics, business function, seniority, industry, company size, and business status.
Content Creation Tools
Unsplash, Pexels, Pixabay – You can visit these sites for free high-quality stock images.
Canva, Makeagif, Awesome Screenshot – You can design great visuals for your posts.
Biteable, Lumen5, Shakr – You can create fun social videos that your followers want to share.
Google Docs, Grammar, Nuclino – You can collaborate with your team to create a copy of social media.
Calendar Tools for Social Media Editorship
Google Calendar – You can use Google's visual calendar to place your posts easily.
Google Spreadsheet – You can create your own editorial calendar tailored to your needs.
Free Calendar Templates – You can save time with pre-prepared social media calendar templates.
Social Media Streaming Tools
There are many third-party social media publishing tools. With these tools, you can manage social media publishing more efficiently by sending it to multiple platforms with a single click. You can also get precise suggestions for best publishing times, maximizing your visibility and interactions.
FAQs
How much should I pay someone to manage my social media?
Many new social media managers charge about $25 – $35 an hour to start, usually between 10 or 20 hours per month per client. This means that every client is worth $250 – $700 a month. However, it is very difficult to make a decent living by paying the number while you are self-employed.
How much should I pay for SEO?
A quick look shows us the following average SEO expert charges between $80 and $130 per hour. In addition, the average monthly retention is somewhere between $750 and $1,500 per month. Performance-based SEO is free to start, with dynamic pricing.
How do you track someone's social media activity?
Go to images.google.com to get started, and then simply search for the full name of the person. If you want to narrow down the results, add information like the city they 're living in, the school they 're going to, or some other piece of identification. Next, scroll down the page looking for a picture of the person.
Conclusion
We have touched upon how to manage social media. Crowd social media branding can sound very scary. Social media management may be frightening in itself. Most brands at least have a token social media presence, and in some industries, multiple channels are the norm.
Managing social media may seem difficult, but if you have the right processes and tools, it's nothing but a piece of child's play. In fact, it's a lot easier than you think because most brands don't do it properly. Which means there's maybe no one in your competition.
No marketing tool or technique plays a bigger role than social media in affecting your brand perception. Interacting with followers, journalists, thought leaders, and delightful people regularly can increase your profile, improve your public image, and give your brand the sales it deserves!
If you want to learn more about such topics, please check out our other articles as well. You may be interested in why social media is important in SEO.