Monetizing a blog is a subject of interest for many internet users and guided by a certain number of tactics that deserve to be discussed. Expressing oneself, promoting products or services through blog posts is already a big opportunity, but earning money directly from them is even better. Still, some people can be reluctant to monetize a blog only because they think it might be a laborious process. The next paragraphs will try to show that it does not necessarily have to be so. ,
A reminder before starting; our guidelines will be mostly based on application possibilities through WordPress. This is because it is the most widespread publishing platform across the world (over 75 million sites, which means more than 30%). However, feel free to interpret the following suggestions in a broader manner.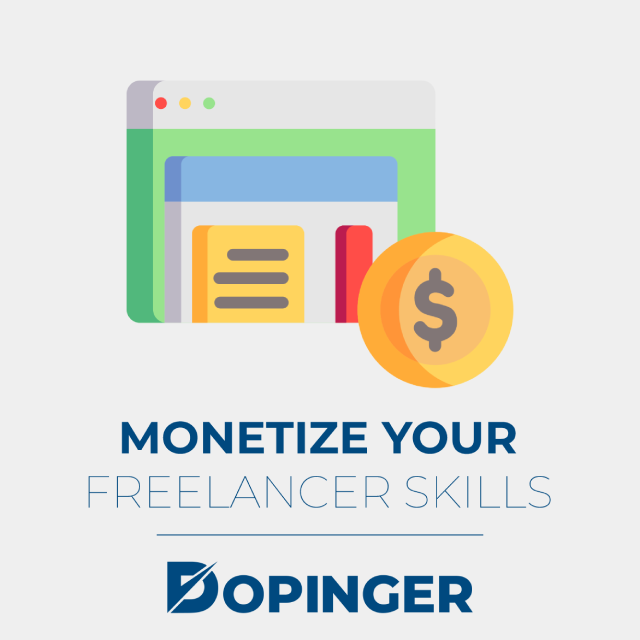 Monetize Your Freelancer Skills
Freelance writing is one of the resources which can turn blogs into profitable tools. This option is all the more worth considering in the current context ruled by the COVID-19 pandemic. You may feel as if you were writing only for leisure purposes, without having anything to sell. Well, this is not totally accurate. You can certainly promote your writing skills and offer your services as such. There are many businesses (either B2B or B2C) experiencing difficulties when it comes to finding someone to write high-quality content for their websites, social media, or printed material. If you are skilled in graphic design, you can provide additional services such as website design, logo design, infographics, etc. All in all, being a freelance writer may open rentable new doors for you.
Create Partnership With Affiliate Marketing
Affiliate marketing is another common way to start making money through blog advertisements. The principle is simple: it is all about using your blog content to promote other people's goods (products, services, etc.) and earn a commission whenever you generate sales for them. So you become a sort of brand ambassador. This may be the tricky part because, yes, you will need to 'assimilate' the products that you are promoting. That is, you will have to create valuable content and be credible as well as honest. It is thus even better if you use those products yourself.
By using this method, you basically play the role of a marketer and adhere to an affiliate program with one or more merchant(s). Your blog then becomes a bridge in which you give a review about the products and provide affiliate links to redirect your visitors to them.
Become an Influencer Through Sponsored Posts and Reviews
Sponsored posts and reviews are another monetization strategy for bloggers. They share some similarities with affiliate marketing and belong to the influencer marketing logic. However, they also have their own particularities. The method basically consists of writing reviews about companies' products and getting paid for them. Even though it sounds simplistic on paper, this might not be the easiest way to earn money from your blog. Indeed, you should have a strong online presence beforehand so that companies can notice you and your selling skills. Plus, gaining enough notoriety and credibility to generate satisfactory incomes can take a lot of time. Don't be discouraged, though: nowadays, there are more and more businesses preferring to use this sponsored strategy. So as long as you provide quality content and honest feedback, your efforts are likely to come to fruition.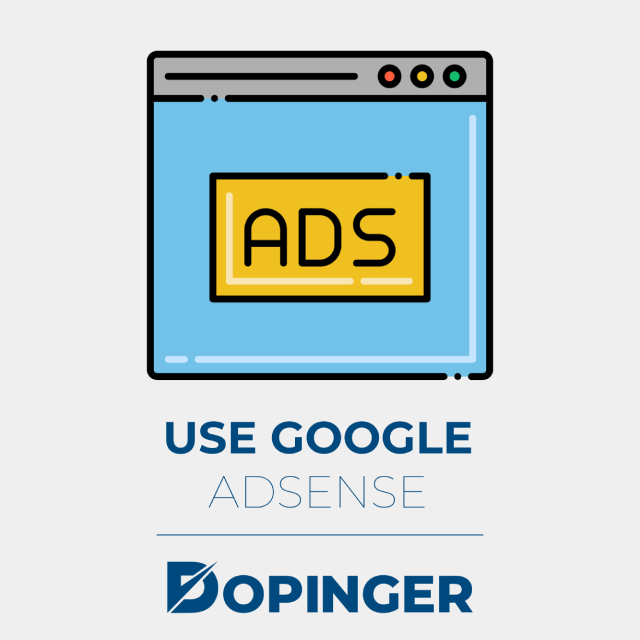 Use Google AdSense
The advertising program Google AdSense is another way to monetize a blog. The main idea here is to use CPC (Cost-per-click) ads on your WordPress blog. This means that whenever a visitor clicks on an ad displayed by Google AdSense, you will receive a fixed fee determined by the advertiser(s). Good news: you can use this method even if you are a beginner blogger. You will just need to create a Google AdSense account (or use your Gmail account) and add a Google script to your website before getting started. This process requires approval from the Google AdSense team, but it does generally not take much time.
Double Connect With Email Marketing
Email marketing stands as a good old classic for those who wish to monetize a blog in an interactive style. It would even be a must when you start a blog and want to inform people about your new undertaking. You will most likely have to start by creating an email list. Several options are available here: you can send cold emails to professionals whose interests match your niche (or the main theme of your blog). You can also add a signup form to your website so that you get a list of subscribers.
Email marketing often requires a specific platform to be integrated into your WordPress site. Platforms such as HubSpot offer quite intuitive formats. Once you have your list and platform, you can start sending content that redirects to your blog. Ideally, your emails should be short, appealing, and including several links to your latest blog posts. This kind of initiative will keep your audience constantly informed and nurture your relationship with them.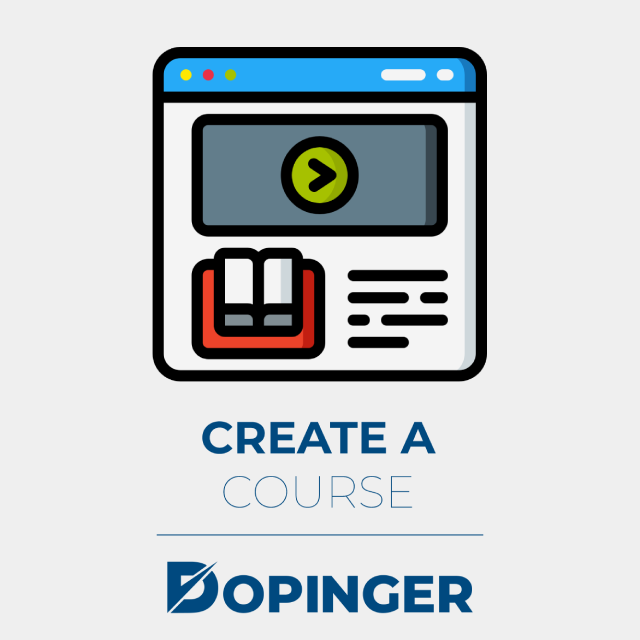 Create a Course
Another opportunity to turn your blog into a passive income generator is creating an online course through it. Think about an advanced skill that you have. Wouldn't it be great to turn it into something beneficial both for you and others? You can also investigate your blog analytics to see which topics are considered most appealing by your audience. Not interested in teaching? You can promote other people's courses as well, in exchange for a commission. Thinkific is one of the platforms that you may use for this purpose. Your blog posts can also host various materials, such as tutorials, exam announcements, etc. Make sure also to choose a relevant course topic by conducting some research beforehand and determining people's most up-to-date centers of interest.
FAQs on How to Monetize a Blog
Are there other ways to earn money from my blog?
Sure. We have just provided the mainstream options for those who want to monetize a blog. There are several other possibilities, such as selling ebooks or physical products and even hosting virtual summits.
How many views do I need to make money?
The answer will depend on several factors. Fifty thousand views per month can generate 10,000 USD within that same month. However, your level of experience, the popularity of your niche, the type of blog ad that you are using will all have an impact on the final result.
When can I start monetizing my blog?
The sooner, the better. However, it is reasonable to take enough time to test your level of dedication, the appropriateness of your niche (regarding your skills), and the quality of your content.
What about social media? Can I use Facebook or Instagram to promote my blog?
Absolutely. Social media accounts are excellent instruments to promote your blog.
Do I need to post every day to monetize my blog?
No, you don't necessarily need to post everyday. Indeed, especially for bloggers who are working alone, this can become a burden and decrease the quality of the content over time. Make sure to have a regular posting schedule.
Last Words on Blog Monetization
Throughout this article, we have tried to show you how to monetize your blogs. Blogging still remains a profitable activity in 2021, either part-time or full-time. There are actually many people who wish to monetize a blog but do not consider this possibility to be accessible. But as you could see in the previous paragraphs, applying the right blog advertising strategies is not as difficult as it seems.
All you have to do, after all, is to study your own profile, interests, and goals carefully. Once you know these, picking up the best choice to make money from your blog will almost become a natural consequence. But remember, if you want to make money with your blog posts, your posts need to be top quality. To learn how to write a good blog post, read our extensive guide on the subject.