A backlink (or an inbound link) links a web page to a different page or site. Backlinks are a great way to increase web traffic, and they are critically important to any SEO strategy. If you want a popular website, they're one of the best ways. But you should always monitor backlinks if you want to know what's working and what's not. Continue reading for a simple guide on how to monitor backlinks.
Backlinks from different domains are one of the essential content criteria. They have a significant role in authority/relevance equation search engines use to rank content. For ranking well in search engines, you'll need to earn backlinks continually.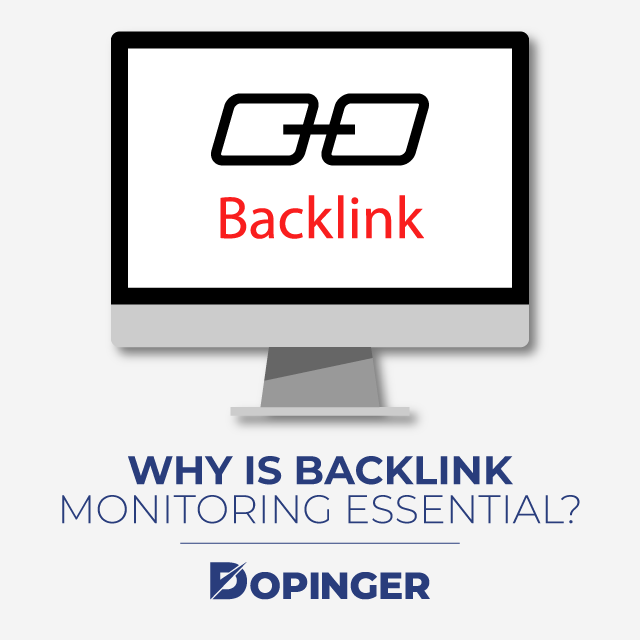 Why Is Backlink Monitoring Essential?
Various factors will help Google determine where to place your site among its search rankings. Social signals, your website speed, keyword usage, and your content length are some of those factors. Backlinks are yet another significant factor. When you get backlinks, especially from sites with high traffic, you will be ranked higher.
There are three reasons as to why it's essential to monitor backlinks to your website. You'll know which marketing strategies work and which doesn't. You'll be able to give better reports to your customers. And you'll be able to add more social proof to your site quickly.
Because backlinks tell us if people find our content valuable, content marketers need to keep an eye on their links. In many cases, we're content to leave this task on the SEO experts' desk.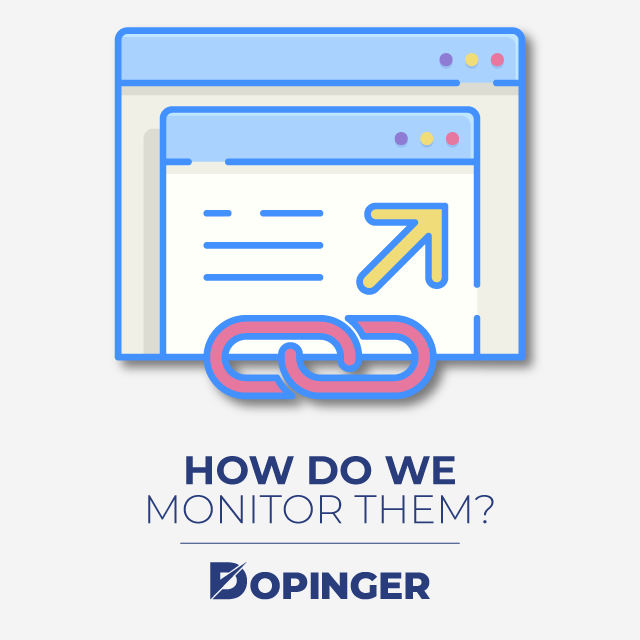 How Do We Monitor Backlinks?
Despite how great backlinks are, they're not that valuable if you aren't monitoring and analyzing them regularly. There are two phases on how to monitor backlinks. Let's see how the two-phase process for how to monitor your backlinks accurately works.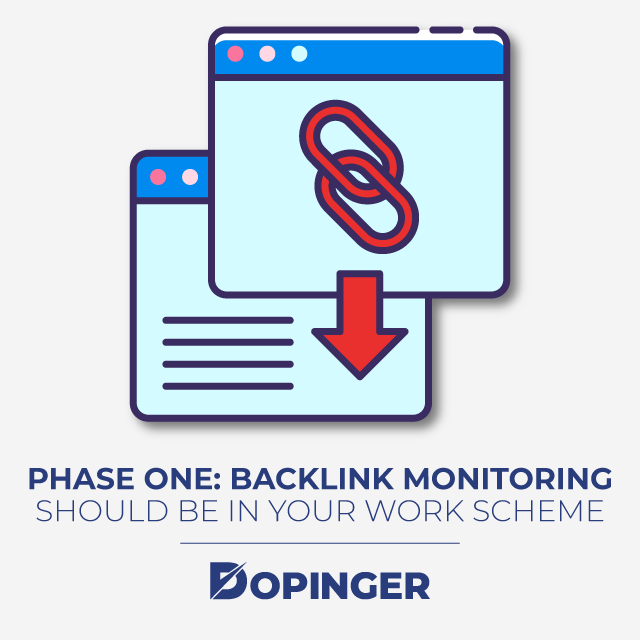 Phase One: Backlink Monitoring Should Be In Your Work Scheme
You can monitor your backlinks in two ways, either manually or automatically. If manual, you'd need to search all over and add links to a sheet with other relevant information. This method would work, but it'd also take lots of time.
Automatic monitoring is an easier way. With automated monitoring, the software will automatically monitor your backlinks for you, for a given amount of money, though.
In both ways, you need to set a scheduled time in your work calendar for a regular backlink monitoring time. As it can take several hours in manual, it will usually take less than an hour with the automatic method.
A good tip here is that some software will provide you backlink analyses from your competitor. And not looking only at your backlinks would be a good strategy.
Then you need to categorize your backlinks. Preferably they would be advisable, unadvisable, and everything else.
High-quality websites would get better backlink chances. And building relationships with domain managers will better establish your site and backlinks.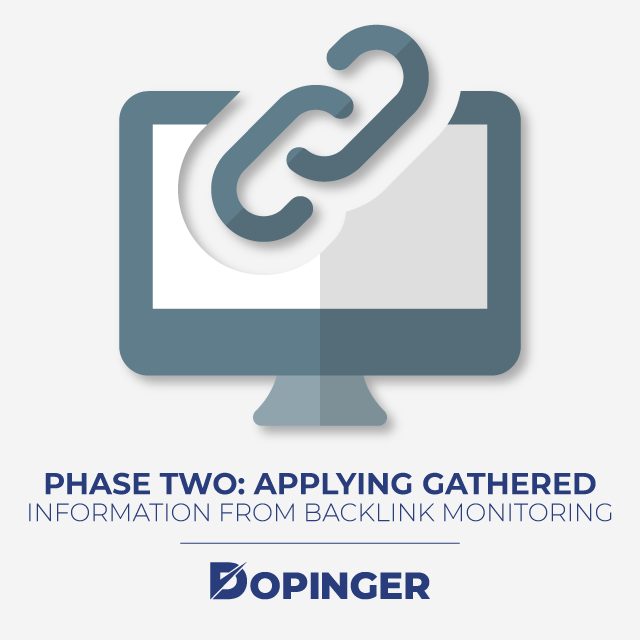 Phase Two: Applying Gathered Information From Backlink Monitoring
Monitoring backlinks is only one thing to do. Now you need to apply what you learned from it to your reporting.
If you are involved in providing marketing or SEO services to customers, then your reporting is essential. By knowing how to accurately and effectively monitor backlinks, you'll show customers how your work benefits your clients' business.
You should always make the correlation between backlink monitoring and the desired business outcomes of your clients.
To improve your reporting, you must focus on the results of your backlinks and check what sites apply to your backlinks.
Backlink monitoring also provides you information about how long it takes for your backlinks to increase your outreach. Firstly you need to identify your backlink opportunities. Picking some competitors will help you in this case.
To not be overwhelmed by hundreds of potential backlink opportunities here, you need to rank the backlink opportunities by their value and relevance.
For example, you may decide not to pay attention to backlinks from certain publications because it will be too hard to reach the kind of people you're trying to target. By putting your focus on sites with good Domain Authority scores, you can better optimize your targeting.
You also need to make sure that you execute your outreach strategy correctly. There are specific tools online that can help you find email addresses at websites you choose to target.
FAQs
How to see who links to my website?
Google Search Console is a great way there. You need to go to Console – choose your property – Links – External links – Top linked pages. This report, by default, gives you the incoming links. 
How to Find My Competitors' Backlinks?
Although there are many tools to help with this, Semrush is one of the best. Just enter your competitor's URL in the search bar and hit search. You will see the backlinks in the Domain Analytics tab.
What Is a Toxic Backlink?
Toxic backlinks are links from websites that can, and will, weaken your website's SEO. Weaker SEO means fewer organic visitors. Fewer organic visitors can expect fewer sales. Toxic backlinks can happen organically, or they can be the result of previous less-than-white-hat backlinking efforts.
Conclusion
Once you know how to monitor backlinks, you can significantly enhance your SEO efforts and increase your ROI and conversion rates. Backlinking isn't always easy, but monitoring backlinks will reduce the amount of trial and error and help get you stronger backlinks in no time.
We think that you may also be interested in
What Is UI and UX?
which is our previous post about
Software Support
.