PSD files are the default choice of Adobe Photoshop, and it is wise to use actually. It is because there are a lot of special features of them. However, if you do not pay for Adobe Photoshop, you may not open PSD files because it is not an open format. Therefore, you can pay for it, or you can search for other alternatives to open them. Here is our article on how to open a PSD file.
What Are PSD Files? Why Should You Use Them?
Adobe Photoshop uses PSD format as default. PSD format has the importance of supporting more than just one image. The format can support texts, multiple images, different layers, and filters, or transparency, and more. Thus, even though most files in Adobe contain one single image, you can use it for more than one purpose.
The reason why you should use them is their efficiency. Let's say that you have separate pictures, and you want to bring them together for a purpose. By a PSD file, you can bring them together and edit them again and again whenever you want. Each time you open the file, you will be able to make changes in different layers. In so many other platforms, it would not be the same. You bring the files, and they become one flat image.
How to Open PSD Files
If you want to open PSD files, you should use apps that acknowledge the format, or you can convert them to JPG or PNG. To open them in PSD format, you can use alternative applications. They are not only free apps but also opportunities that can give you what you want. Here are four free ways to open PSD files;
GIMP
Photopea
Paint.NET
Google Drive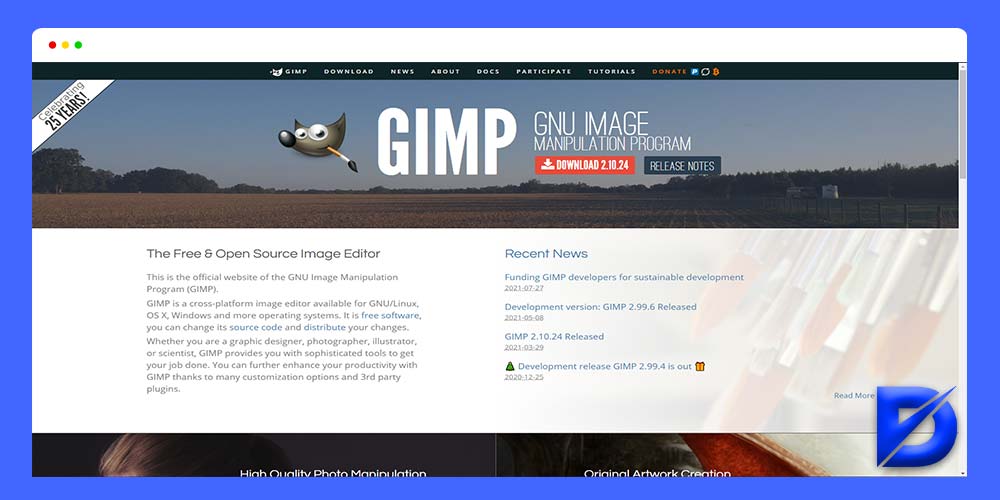 GIMP
GIMP is one of the preferable apps that are alternative to Adobe Photoshop. It is free and available for Windows, Mac, and Linux. Besides, there is no need for any other plugins or third-party applications to enable it. It is already supported.
Once you open the PSD file, you will be able to edit different layers. However, some layers may be unreadable. If you encounter a situation like that, you can rasterize the file. All you need to do is clicking the "File" and then "Open." Afterward, you should find the PSD file that you are looking for and click the "Open" again.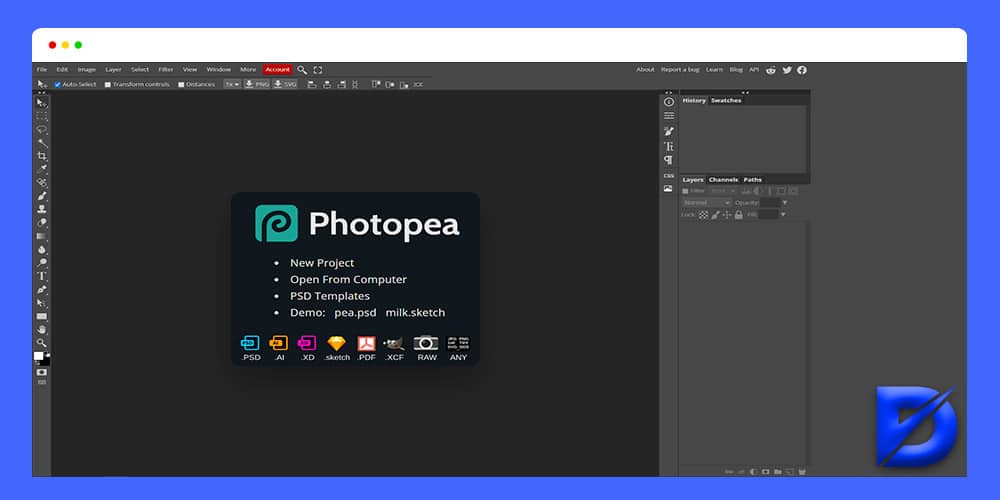 Photopea Online Editor
Photopea is another free alternative for Adobe Photoshop to open PSD files. You can edit images in different layers separately. Even though it is not preferred as much as GIMP, it is still a good alternative. You can use it via your Windows, Mac, and Linux devices.
Steps are the same with GIMP after installing the app. You should go to the "File" and click the "Open" button. Then, find your PSD file and select it. Lastly, click the "Open" again, and you are ready to edit.
Paint.NET
Paint.NET is more of an alternative for Microsoft Paint instead of Adobe Photoshop. Thus, you will not be able to open a PSD file directly. Firstly, you should download the PSD plugin for the app to support the format. After launching it, there would be no issues while opening a PSD file. However, since the app does not have all the Adobe features, you may not edit them as you wish.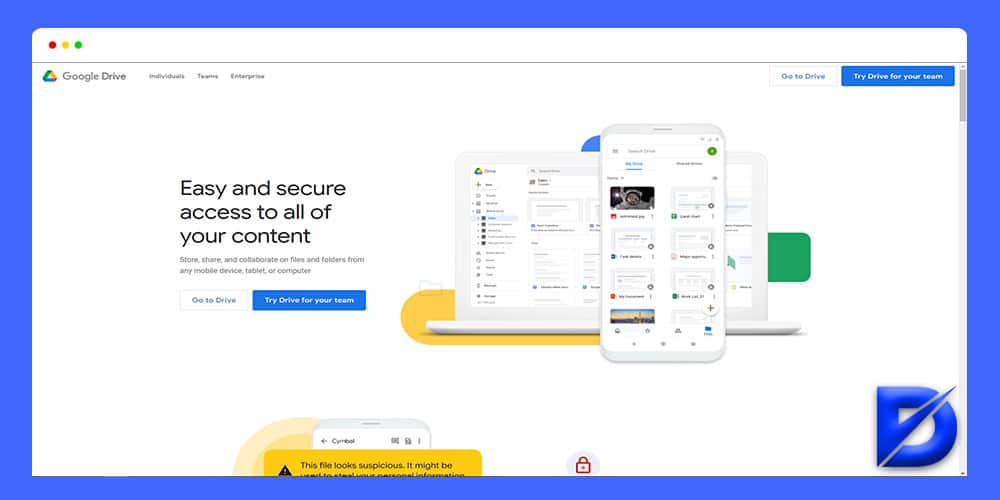 Google Drive
Although Google Drive is not the best option if you want to edit some files, it supports the PSD format. Normally, you may not prefer Google Drive for viewing and opening files, but you can do it. Assume that you are facing a problem while installing other apps, or you do not have your computer with you. Whenever you need to view a PSD file, you can go to "My Drive" and upload it.
FAQs on How to Open PSD Files
Should I convert PSD to JPG?
For many purposes, you can use the JPG format. For instance, the app you need may allow only JPG files. In these kinds of cases, you should convert PSD to JPG. Nevertheless, the JPG format does not allow you to edit images in different layers.
Which applications open PSD-format files?
All Adobe programs support PSD format, and you can edit PSD files with most of them. However, if you are looking for free applications, you can use GIMP or Photopea without plugins.
How can I use Adobe Photoshop for free?
Unfortunately, Photoshop does not have a free version. You can try their free trial before subscribing, or you can use other alternatives such as GIMP.
How can I convert PSD to PNG?
You can convert PSD files to PNG with the help of other programs or applications, and Adobe is one of them. All conversion apps will ask you to upload the file. Then, you can choose the format that you want to save as.
How can I bring multiple PSD files into one file?
Adobe Photoshop has the duplicate feature to combine multiple PSD files. All you need to do is opening the files that you want to combine first. Then, find the "Layer" option on the top menu and click the "Duplicate Layers."
How to Open PSD Files in Short
There is a perfect reason for Adobe to choose PSD files because they are efficient and excellent to use when you want to work on different layers at the same time. The format supports not only multiple images but also multiple objects, texts, and layers. However, there is a problem if you do not have a subscription. Most of the viewing apps do not know the PSD format. It means that you should find an alternative for Adobe Photoshop.
The alternative that suits you best can change depending on your needs. If you only need to view and check the files, you can use Google Drive or Paint.NET. But if you want to edit them at the same time, GIMP and Photopea would be a better choice. Unfortunately, there is no alternative that contains all features of Adobe. Hence, you may need a subscription eventually. Till that point, you can easily utilize the alternatives listed above.