If you're looking at this article, you've probably just started a Facebook group, but it looks like a newborn child, right? For this reason, you may be looking for an easy way in order to raise this child. So, how will it be? In this post, we are going to talk about 10 perfect methods to promote a Facebook group easier. If you're ready, let's get started without wasting time!
3 Privacy Options for Facebook Groups
Unlike a personal Facebook page, Facebook groups should be more attractive and interactive to bring people together under the same roof.
Well, a Facebook group could be about anything, such as weight loss, fitness centers, coffee products, travel, digital marketing, video games, friendships, and almost everything else you can think of. At this point, one of the biggest questions that come to mind is, "How can I promote a Facebook Group?"
Before answering this question, you should choose one of the following types.
In a public group, anyone on Facebook can see the group member list and what the members share. You do not need an invite to join it.
In a closed group, anyone on Facebook finds the group but cannot see the posts shared by group members.
In a secret group, except members, no one on Facebook can find the group and see the posts shared by the members.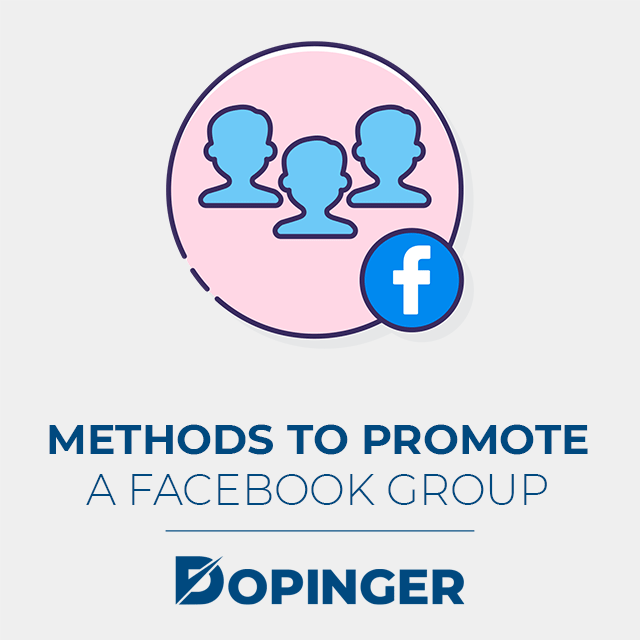 10 Methods To Promote a Facebook Group
It is time to talk about methods of promoting a Facebook group faster. There are hundreds of methods available on the web, but now, we are going to take a look at the most effective and efficient 10 methods. Here we go!
Use Ads to Your Facebook Group
If you have a relatively new Facebook group, you should collect members, right? However, you shouldn't hide behind ads forever because eventually, you will need organic members to be successful in your purpose. Yet, ads is a great start for promoting your group. Read our detailed article about creating ads on Facebook to learn more.
Join Other Facebook Groups
There are thousands of groups available on Facebook. It means that there are lots of groups that are related to your content. Before being a member of different groups, think about your potential members. Will you be able to find them in these groups? If your answer is YES, then join it.
Promote Other Groups on Facebook
Let's say your Facebook group is related to specialty coffee beans. In this case, you can promote the groups that are related to coffee products, such as espresso coffee machine groups. Thus, you will attract their attention, and, in return, they can promote your group. It's a win-win situation.
Mention the Group in Your Facebook Account Bio
It is an excellent way of promoting a Facebook group. Think about your personal Facebook account. There are hundreds of active users, such as your friends, family members, acquaintances, co-workers, and even people you don't know.
When you share a Facebook group in your personal account, all these people will be able to see it and share it with their friends on the platform. It looks like an endless chain, right?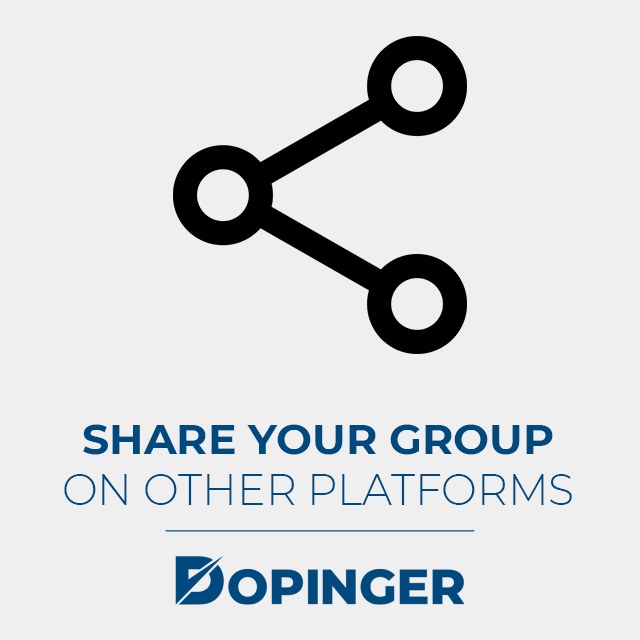 Share Your Group on Other Social Media Platforms
Like sharing your group link in your personal Facebook account, you can also share it on other social media platforms, such as Instagram, Twitter, Youtube, Pinterest, or Linkedin.
Create a Blog Post
It is another perfect way of promoting your Facebook group. To give an example, you can collect different groups that are related to your Facebook group topic and create a post about them, including yours.
Send a Welcome Email
In this method, when a new subscriber joins your Facebook group, he/she will get a welcome email. Thus, you will be able to make a good impression on him/her.
Send an Invite to Potential Subscribers
It is one of the most effective and efficient tactics in order to promote a Facebook group. If you know a user who can enjoy your content, you can send an invite to him/her.
Place Your Facebook Group on Your Website
Most of the time, businesses on the web prefer to use Facebook as a sub-platform to promote their brands. Therefore, if you have a Facebook group for your business, it means that you also have a business website, right? So, you can place the group link on your business website. Thus, you can catch your visitors' attention on not only your website but also on Facebook. At the end of the day, more people will be able to be aware of the group.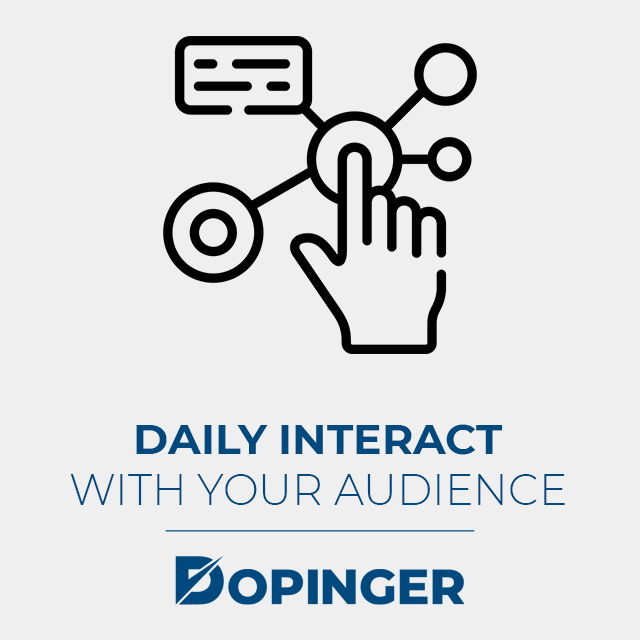 Daily Interaction the Is Key
Determine what time of day is the best to engage with your group members on a daily basis. The more interaction, the more people you will connect with. Keep your activities consistent, try to share high-quality content, and don't be lazy.
FAQs About How To Promote A Facebook Group
How can I find my Facebook group URL on mobile to share on other social media platforms? 
It is a great idea to promote a Facebook group! Here are three steps to do this.
● Go to your Facebook group profile.
● Click on the 'Invite' button. 
● Click on the 'Copy Link to Group' option. By clicking that, you will see that it got copied. Now, you can share the copied link in your other areas, such as Facebook Messenger, Whatsapp, Email, or so on.
Should I pay to promote my Facebook group?
The answer is in the question. If you pay to promote a Facebook group, you will NOT get organic members, right? So, how can you reach real people? Of course, you can use ads to catch people's interest at the first stage, but all good things must come to an end.
How can I add my friend to my Facebook group on mobile?
There are several methods to do this. Here is the most commonly preferred way.
● Open your Facebook group. 
● Click on the 'Add Members' option at the top of your screen.
● Select the name of your friend you want to add. 
● Click on the 'Done' button. That's it!
Can a Facebook group have multiple admins?
Yes, why not? However, it may be dangerous. This is because if you make someone the admin of your Facebook group, that person will be able to add new admins or remove existing admins.
What is the limit of a Facebook group?
According to Facebook, there is no limit to the number of people involved in your Facebook group, but you can limit it if you wish.
Final Thoughts About How to Promote a Facebook Group
Most businesses want to be active on social media platforms, especially Facebook, to grow their brands. However, this is just the first step. The next step is going to be much more difficult. As a business owner, your biggest question on Facebook is probably "How can I grow my Facebook group?" and "How do I start?" In this post, we gave ten effective methods of promoting a Facebook group, such as using ads, being active in other Facebook groups, creating a blog post on the internet, sending welcome emails to your new members, and so on. You should also keep your activities consistent and increase your interaction and engagement. It sounds difficult but just keep going. Eventually, you will succeed.
If you liked our article about Facebook groups, you may also like our article about Facebook marketing as well, where we present you with a detailed guide.