Ready to explore how to promote your blog? Content production has become a word group that we have come across very often lately. In recent years, visual content production has become popular, especially with large social media companies. However, since the internet began to be used widely, there has been textual content production. Blogging is one of the most known of these.
As such, there are too many blogs and bloggers in the ocean of the internet. The question of "How to Promote My Blog" is asked to stand out among them. In this article, you will find the concepts and tips you need to know to promote your blog.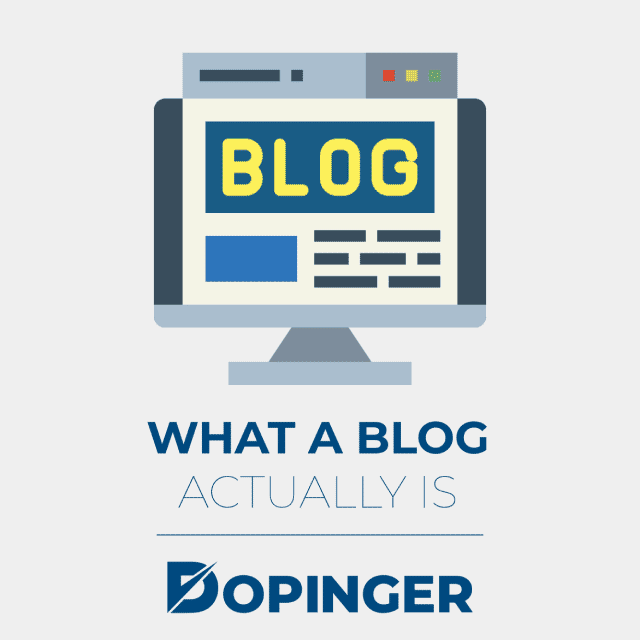 What a Blog Actually Is
Blog posts and newspaper articles are similar. A reading habit is the subject of a matter here. Unlike books in a conventional manner, contents with different topics are together in newspaper and blog articles. They were selected and grouped under certain main topics. As you can read all of them, you usually choose among the contents according to your interest. This freedom of choice and multi-center structure is perhaps one of the most important reasons for reading blog posts.
On the other hand, it took its "personality" feature from the book in the conventional sense. Blogs are generally personal in nature. Here is a combination of the two communication tools, newspaper, and book: Blog.
So, the motivation behind blog literacy goes back a long way, and Blogging has a wide range of influence. When the right moves are made, there is no obstacle to being very successful. We should not forget that this can now be done at a highly advanced level in terms of technique and content within the digital world. In order to reach this level, it is useful to have information about the terms and functioning of the sector, such as content, target audience, marketing, social network, ads, etc. Here is what we need to know about these concepts:
Content Production – Promote Your Blog
Blogging is based on content production. The contents make up the center of the blog. Promotion is also important about content, but the content you produce determines the quality of your blog. It does not matter whether the posts you post on your blog are visual or textual. There are main posts that you upload in accordance with the general framework of your blog.
You can upload guest posts in addition to your main posts. These will give your blog a rich look. For the content that is independent of the general framework of your blog, the expert opinions will give your blog a reliable atmosphere. Thus, the connection between you and your users will be strengthened. Reliability is associated with the concept of loyalty, and loyalty is also very important to keep following a blog.
Another important issue is post-production reviews, in a term borrowed from the cinema. Mediocre content can turn into good content within this process. A proper review and editing can bring your stuck content right to its destination.
Spelling and grammar review for textual contents
Consistency and coherence review
Clarity in expression
Proper selection of visuals for both visual and textual contents
Cut, tune, visual effect adjustments for visual contents
Inadequacy in such matters weakens the blog. Post-production not only prevents this but also increases the quality of the content and helps you promote your blog.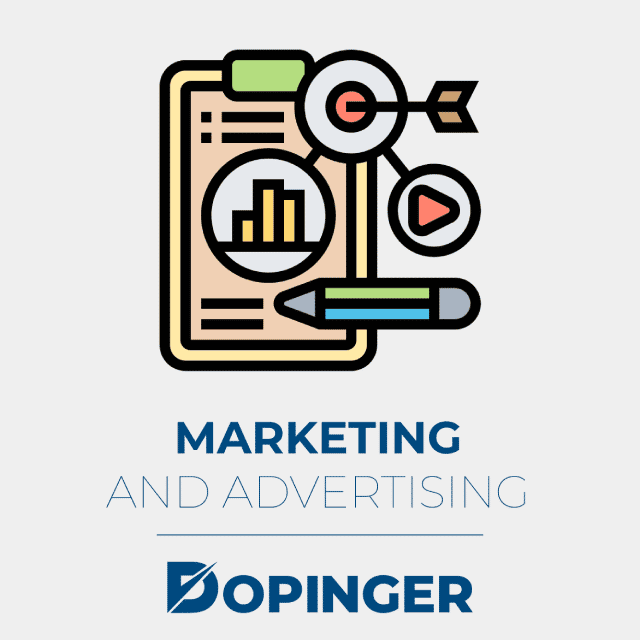 Marketing and Advertising
Marketing and advertising are as important as the topic of "content" when sharing your content on the internet. Digital marketing has multiple methods to promote your blog. You can promote your blog by applying all or some of these important concepts can be listed as follows:
Target Audience
As in all areas of marketing, the correct determination of the target audience directly affects your probability of success. The target audience is determined in relation to the general atmosphere of your blog. Here we can say that there is a correlation between audience and contents.
People generally like to feel special. Therefore, it is ideal for the blog content to be as broad as possible but also specific. The fact that your audience is a specific community will ensure that the blog is owned and read regularly. If it appeals to a wide audience, it will simply provide you with a financial return.
For "guest content," which is made outside the general framework also, it would be useful to specify the new target audiences. So you can expand your audience. Target audience is an important factor to keep in mind at every stage of content production. This makes your work precise and prevents unnecessary parts that will cloud your content. After this important issue, we can list some topics related to digital marketing as follows:
E-mail Marketing
Today, e-mail has become a field we use in the business world, student life, shopping, and many other areas. It is used almost as much as social media sites now and offers a very effective advertising opportunity. With a correct e-mail list, you can promote your blog and widen your area of influence. E-mail marketing is also a low-cost method!
You do this as follows: You get an e-mail list consisting of multiple users in line with your target audience. For this, giving a giveaway, organizing an event, creating sign-ups and pop-ups for first-time visitors to your site are the foremost options. With a short browse on the internet and your creativity, you can use e-mail marketing to grow your blog.
Facebook Groups and Ads
Facebook ads are one of the most preferred advertising ways. You can make a successful promotion with your Facebook ads in line with your target audience. Facebook groups will help you make more specific choices for your target audience. So, you can get to know them closely also. Pop-ups will make your promotion effective.
Importance of SEO
SEO means Search Engine Optimization. It aims to present the produced content to the user in an optimized manner depending on various criteria. SEO is evolving and becoming more complex every day. Knowing how SEO works and producing content compatible with it will enable your blog to rank high in searches.
For example, if you give precise and proper answers to some of the most frequently asked questions about your subject in your content, the visibility of the content takes place at the top in the results of the questions written to the search engine. This leads to more clicks and growing blog traffic.
It should not be forgotten that SEO is a complex mechanism that is constantly evolving. In addition to the information given above, detailed open sources can be found on many sites about how it works.
Communication With Users: Comments, Feedbacks, and Clicks
If you want to improve your blog, you should listen to your followers. You can properly do this from the leave a comment section under the contents. This gives you direct feedback about the likes and dislikes of your followers on your content. Considering the criticisms here, you can take action accordingly in your next content. Since the blog is a medium for user response, you can improve your blog by following the comments, returns, and click ratings your content gets.
FAQ About Promoting a Blog
Do Blogs Use Text Only?
Although blogs are generally textual, the number of blogs that share visual content such as video (Vlog), photo (photoblog), picture (art blog) is quite high in recent years.
Which Content Topics Are Preferred More in Blogs?
You are as free as you can about it. Topics such as travel, recipes, book/movie reviews, fitness, art, personal development, language learning, pet care, relationships are the most common.
How Can I Increase the Click Rate of My Blog?
People tend to enter more sites that they can use comfortably. If you design your site's visual design and functioning mechanism in an understandable and easy way, your blog traffic and click rate will increase.
How Can I Promote My Blog for Free?
In addition to paid ads, it is possible to promote your content for free. For this, it is recommended that you produce content suitable for the SEO mechanism. Also, providing social media visibility is another way to promote.
What is Keyword Research?
Keyword Research includes determining the words that users use the most in their searches for a topic. It will be in your best interest to identify them and organize your content accordingly.
Conclusion on How to Promote Your Blog
In this article, we talked about general information about how to promote a blog and some important concepts in marketing. First, we saw what a blog really is and what a vast scope it has. Based on this, we have touched on the points to be considered in content production and some tips, especially about post-production.
Then we talked about the importance and function of Facebook ads and e-mail promotions in marketing and advertising. Finally, we talked about the role of using proper SEO, which is a technical issue, in the growth of the blog. We have seen how feedback and user comments can also be used effectively in the development of the blog. In the Frequently Asked Questions Part, we tried to highlight some points. Now that you have grasped the basics of blogging, here are some blogging tools that can save you time.
We think that you may also be interested in
What Is Google EAT?
which is our previous post about
Google Products
.