Ecommerce provides to sell and buy services and within an easy option the internet. Any products you may include on your eCommerce website as your service that demand to buy from the customer. Just as any other website, user experience is one of the things to consider on the eCommerce website. You should build up the user experience to deliver your services. That's why, if you want people to have the best experience, speed up your eCommerce website and offer the best experience.
You need to speed up your eCommerce website to perform well. To ensure your eCommerce website speed, you need to optimize your website for high quality and fast eCommerce website for your customer.
What Does the Speed Of The Website Refer?
Speed of the website refers to the accessing time when someone encounters your website.
Speed of website points out the load time of the website. Loading time will vary on some pages of the website, which you might consider what works or doesn't work for each page and change them to speed up the website.
Why Speed In Ecommerce Websites Matter?
Speed or page load time is crucial to determine if the visitor of your eCommerce website would stay or leave the page. It will also reflect in bounce rates and conversion rates. That means if you speed up your eCommerce website, you will rank high in terms of SEO. In a way, search engines care about the user's experience, so the fast eCommerce website helps with it.
A fast eCommerce website builds trust and credibility of the website that promises high quality in eCommerce. As a result of fast eCommerce websites, customers are more likely to spend a lot of time on the website and purchase more.
On the other hand, if an eCommerce website takes quite a lot of time to load, visitors are most likely to leave the page and less likely to buy on that website.
Optimize eCommerce Website Is Like
By optimizing the eCommerce website, you can make your eCommerce website speed faster. Additionally, your website will increase SEO ranking and reach a high conversion rate and a good customer experience.
Test and Learn Your Website Speed
You can start your eCommerce website optimization by testing its speed with the free tools. Those tools facilitate websites speed with different simulated traffic to the website and state problems and solutions. All tools listed below provide testing your eCommerce website speed and give solutions to change what causes the slow down of the website. Check some free tools to test the speed of your eCommerce website and start optimizing with the following: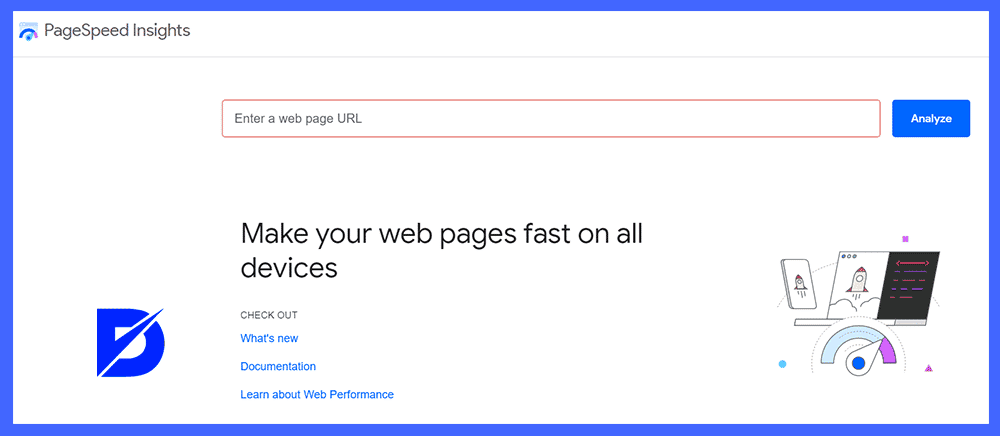 Optimize Images For Speed Up Ecommerce Website
One of the reasons that might slow down the speed of the website is the images. High-quality images always grab attention, but also they can load with time and impact the website speed.
Without optimized images, websites most probably load slowly and ill effect on user experience. You can always do something about it and fix images to reduce issues that make your website slower.
There are several solutions to optimize your website image and have a fast website. Overall, you might need to optimize and change the file format, height, and width, the light of an image, and CSS.
Four things to optimize the images to speed up the website:
Time needed: 1 hour.
These are consuming a lot of weight in the image, and they need adjustments. 
The file format and size of the image 

Format of the image such as PNG and JPEG will differ in image size and also quality. Optimize image without damaging the image quality. Try to optimize images in the smallest file size, and remain the same quality with optimization tools. You need to compress the images you are going to use on your website. 

Image height and width

Change the height and width of images to reduce file size. 

Light

You can easily change in a few basic ways and light up a little for fewer bytes.

CSS to reduce in the image request

Combine images into a single file with some images. Then the website will run fast without extra loading time to read images in a separate way and require one HTTP request.
Try to optimize images with tools:
Adobe Photoshop
TinyPNG
JPEG Mini
Image Alpha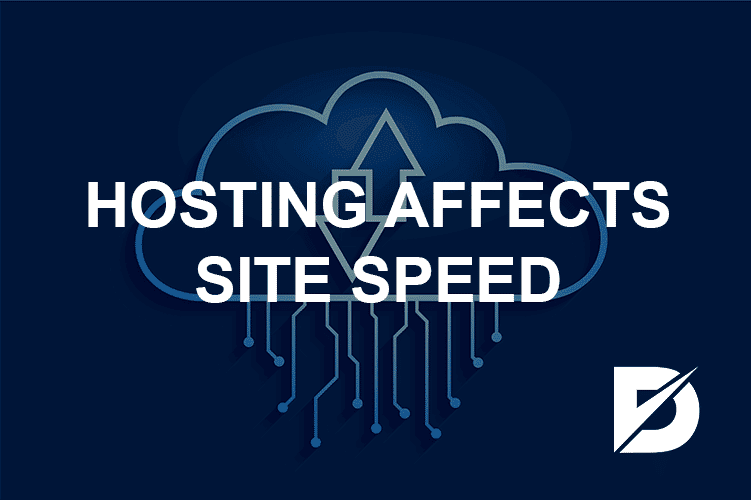 Hosting Will Affect Of The Website Speed
Another reason that needs to consider about website speed is hosting servers. The hosting provider will determine the speed of your eCommerce website performance. Choose appropriate hosting for your eCommerce website, and then you might want to change hosting for your website.
Finding the right hosting will serve your eCommerce website optimization. To find the best hosting server will differ the type of your service and the size of the store and those will matter.
Hosting a server is significant in the speed of a website because hosting a server offers resources that are RAM and bandwidth will affect website speed. Let's take a look at shared, dedicated, and VPS hosting servers; they are stated below.
Shared Hosting For Small Business
Shared hosting works best for small eCommerce websites. If you are a small eCommerce website with limited products on the website, you might consider shared hosting. Shared hosting provides resources for your websites, and you share those with other websites.
So, there will be services that you don't need to worry about or manage. Shared hosting deals with almost all you need to run an eCommerce website as your own small business.
However, shared hosting might impact your eCommerce website negatively by slowing down your speed. Since you are sharing the sources with other websites, there would be limited sources might left. As if another website might have high web traffic and use most of the available bandwidth and RAM.
Dedicated Servers For Enterprise-Grade
A dedicated server is only for your eCommerce website, which means that you will have all sources. You will have the resources to launch and run your eCommerce website by yourself as you would like. You have all sources for the eCommerce website in dedicated servers, and your website can provide optimum speed. However, you need to manage on your own and spend more.
VPS Hosting For Any Ecommerce Website
You have some control over but also share the hosting with different sites. VPS also provides some resources for you to manage to operate the website speed in a way.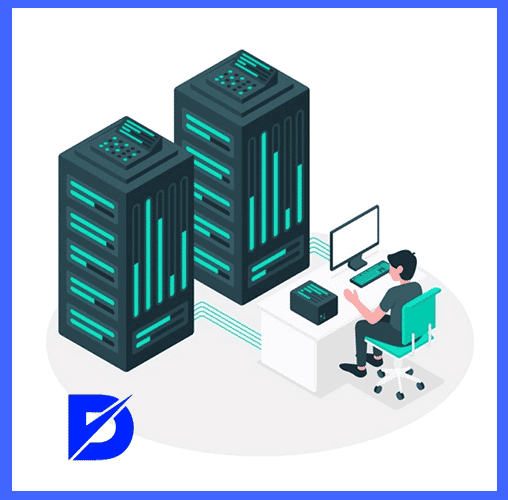 Third-Party Servers On Speed Of the Website
Third-party servers are a kind of extension that is attached to your website and used for different purposes. Those can help you to manage to improve your site customization with measure and reach your customer.
Third-party services ensure you get a great insight into your visitors. Therefore your website would achieve greatly. Rather than its benefits, third-party services could be drag the speed of your eCommerce website as well.
When customers visit your eCommerce website, they request to access the page, and their browser reads HTML. Third-party script encounter in this part, and the browser might give an error to load different databases.
The problem with the third-party server, they might have an error, or the third-party server is too slow. Those are also the reason or issues for some of the eCommerce websites are getting slower.
Think about changing your third-party services, which probably impacts the load time. You might need to limit the use of the services, cause problems and replace them with less harmful ones that do not affect the eCommerce website speed.
Check if what causes your website to be slow, and you can evaluate third-party servers through the website test tools. There are also some tools to analyze third-party servers:
Pop-Ups On Speed Of the Website
Pop-up creates a great deal of conversion rate because they are visible, captures attention, and increase the time spent on the website. Pop-up impacts the speed of the website if they consist of heavy images and visuals. Pop-ups will affect the speed of the eCommerce website. It can slow the load time of the website and annoy the visitor.
It is not easy to state how and why pop-ups can affect the loading time of the page.
Maybe the pop-up size you are using would need to change. You can create appropriate pop-ups for the website as well as that would speed up the eCommerce website with a few changes.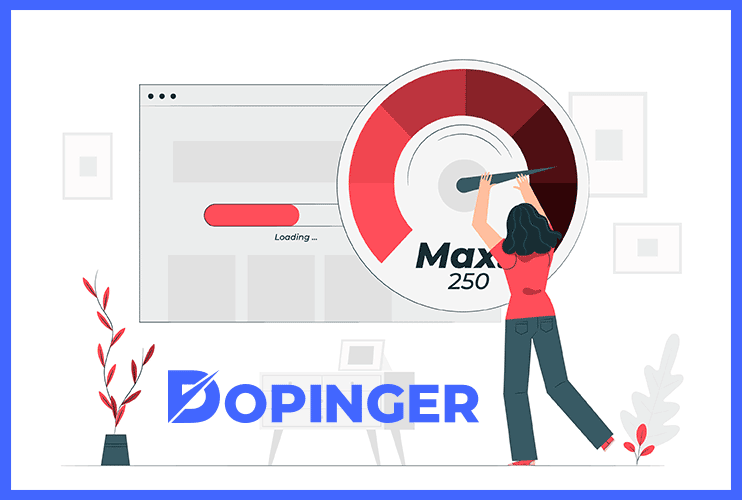 Check Speed of the Website Occasionally
Lastly, you need to check the speed of the website occasionally. There would be problems that emerge from time to time, so you need to be aware of them and fix them. You need to manage and make sure your eCommerce website is loading fast, and if it is slow, find out the new solutions.
FAQ About How to Speed Up Your eCommerce Website
Why are some websites slow?
Many things could be the reason for a slow website. It could be basically about the preference of the website type of image, hosting service, third-party server, pop-ups, and more. A website needs to be analyzed, and then we can find out the reason or maybe more than one reason cause the slow website.
How can speed up an eCommerce website?
There are many things you can do to speed up your website. Firstly assess the problem in a way and try to change them. There are free tools to use, and try some of them.
How to test the speed of the website?
A variety of useful websites are there, some of them are free. Many tools you can find for test speed and see how well your eCommerce website is doing in general. Check well-known website speed test tools such as Google Pagespeed Insight, GTmetrix, Pingdom, Webpage Test.
Why does website speed matter?
Firstly website speed is a matter of user experience. Essentially, it shows and changes the reflects on the bounce rates and conversion rates. Customer experience is the real deal if they are not happy about their experience on the website. Fast eCommerce websites are more likely to end up with a good customer experience.
What are the basic optimizations for speeding up an eCommerce website?
Consider optimizing the website by avoiding things that could slow down the site. Check the image maybe you primarily need to make some changes in those are big files and compress them. Consider your hosting server if it is not at all affect your eCommerce website speed. Manage third-party servers you are using on your website and if they are slow down the website, change the third-party servers and try to use less of them.
Speeding Up Your eCommerce Website in Short
In this article, we try to explain and give some quick solutions to speed your eCommerce website. There are certain elements that can slow down your website. There are tools you can use to see the speed of your website. Determine what causes the problem, and optimize your site accordingly. We have stated the methods to speed up your site. We hope you can find some good suggestions to speed your website.
We think that you may also be interested in
Gmail Search Operators
which is our previous post about
Google Products
.