Today, thousands of people make a living by blogging. These people, in addition to earning money, have gained world fame and wrote books. Now it's your turn to be one of them! This process is quite time-consuming but not difficult at all, and there are many ways to do it. In this article, we'll give you tips on how to start a blog that can make money and how to earn traffic with it.
What Is a Blog?
We can define the websites where people share their knowledge, experiences, thoughts, criticisms, opinions, or what they see and hear on the internet as blogs. Blogging is a real source of passive income. It takes patience to make money by starting a blog. It is a time-consuming process, just like tradesmen and self-employed people. It may be everyone's dream to make money by blogging, but successful bloggers are determined, hardworking, knowledgeable, and interested in research.
If you think that you have these features, you can turn your blog into a source of income with the right planning and working tirelessly. It takes several months to start a blog and set it up to more than a few thousand visitors a day. But it is one of the rare businesses in the world that you can start with very little capital.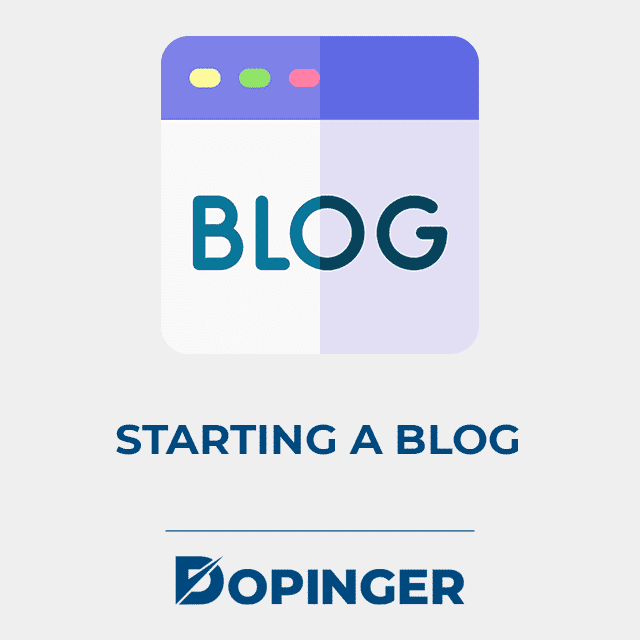 Starting a Blog
Before you learn how to make money by blogging, there are a few steps you need to completewhen you start a blog:
Choose a Niche
Having a niche means your blog will focus on one topic rather than multiple topics. You may be thinking about why this step is necessary. People stay on your site for the content, whether they come to your blog through search engines or because of common interests. So don't try to write about everything as it will reduce traffic to your site. This way, your audience will know what to expect from you and will continue to visit your site. They may even want to share your posts on their social media accounts, which will undoubtedly increase your traffic!
Choose a Domain Name
A domain name will also identify your blog, just like your niche. A great way to choose a domain name is to match your chosen niche. For example, if you are starting a blog about fashion, a domain name that conveys your message very clearly, such as www.dailyfashiontipsandtricks.com, would be good. Moreover, a domain name with the most searched keywords will help your blog rank better in search engines. It would be beneficial to take the time and effort to choose a domain name. If nothing comes to mind, you can use the domain generators available for suggestions.
Create a Blog
After setting up the niche and domain name, it is time to actually create the blog. For this, you need two things: web hosting and a blogging platform. There are several types of hosting you can choose from. If you are starting a blog for the first time, we recommend using shared hosting, which is the most beginner-friendly. For the blogging platform, WordPress is the best. It is the Content Management System that has a higher education curve but offers the most functionality.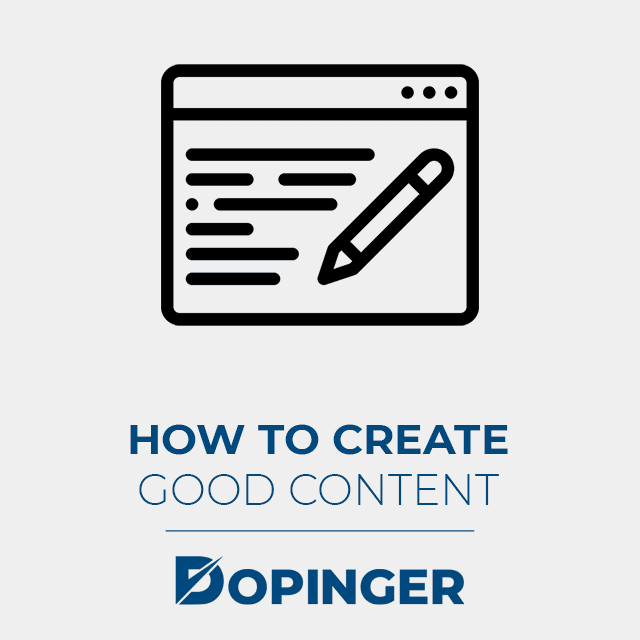 Create Good Content
After you start a blog, the next step is to fill it with good content. To keep your visitors engaged, you need to keep both the number and quality of your blog posts high. We know it can be intimidating. That's why we're going to give you a list of things you can do to achieve this.
Time needed: 3 hours.
Here is how to create good quality content.
Look for inspiration. 

Find what works for your competitors and try to write more creatively and comprehensively.

Find out which format works best. 

For example, "How to Do Something in X Minutes?" 

Structure your writing well.

Don't make typos, align your paragraphs and subheadings, avoid writing long paragraphs, etc.

Use eye-catching visual reinforcements.

Beautiful images and videos can attract more readers.

Always proofread.

Take another look at your writing for any mistakes, or ask someone else to read it for you.
Engage with Your Readers
After all, it's up to your readers to decide whether your blog is better than the rest. So that's exactly what you need to focus on – getting your readers to engage. First, make your posts more active by adding call-to-action buttons. For example, invite your audience to leave a comment. This will give you a chance to interact with them by replying to their comments or solving their problems. Another way to do this is to write biased articles. Some of your readers may not agree with you, but this allows you to have an open discussion with your readers, which is great for audience engagement.
Increase Your Traffic
The more traffic you have, the higher your chances of making money by blogging. Many bloggers use some methods to get more readers. By applying these methods, you can increase your traffic, and as a result, you can start earning money as soon as possible:
SEO for More Organic Traffic
What exactly is this SEO, we hear you say. Search Engine Optimization is an application made to make your website appear higher in search engine results pages. Google has an algorithm that determines which site deserves to be on the top. While no one knows exactly how it works, there are several factors that can help you rank better.
Your site's performance – how fast your site loads, are your images sufficiently optimized, etc.
Content quality – the length of your article, the length of each sentence and paragraph, etc.
Keyword distribution – your keyword density, do you use the most searched keyword etc.
Site structure – having a well-built site that can help search robots find all the information on your site, especially if you have a sitemap
Linking – when there are many relevant sites linking to your blog, search engines will see this as a good sign and are more likely to rank your blog higher on the list.
Paid Ads
If organic SEO isn't giving you enough traffic growth, why not consider paying for it? Using paid ads, you can run a PPC (pay-per-click) campaign that will drive tons of visitors to your site! So what are these PPC ads? Essentially, they are quite similar to the commercials you see on TV, but with a slight difference. Instead of paying directly, you only pay when someone clicks on the ads. Moreover, you can find an advertising service without having to put up with the hassles, and you can register and start advertising instantly!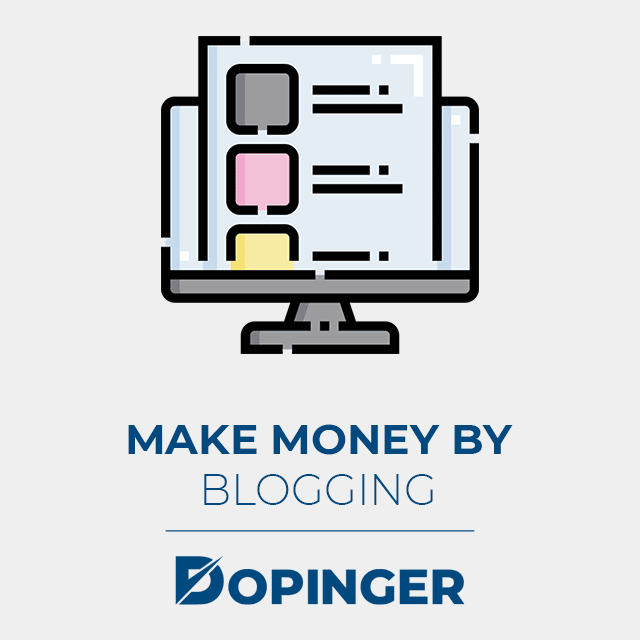 How to Make Money By Blogging?
Once you have enough traffic, it's time to do the things that will really make you money! So how do you make money by blogging? Here are some best practices for that!:
Google AdSense – although not difficult to set up, it can take a long time to get paid.
Sponsored Content – ​​may be compatible with your content and may not look like an advertisement. Just don't overuse this method, so you don't miss traffic.
Affiliate Marketing – affiliate marketing gives you a flat rate compared to sponsored content. However, it does not guarantee that people will buy the product.
Amazon Affiliates – has a wide variety of catalogs but is less rated than other affiliates.
Digital Goods – you never run out of stock, but good digital products are hard to produce.
Membership Sites – even a single sale can earn you money for a period of time, but fresh content is hard to come by.
Freelance Authoring – portfolio collection is easy, but deadlines can be difficult.
Private Tutoring – gives you the chance to collaborate with other teachers and grow your business network. However, it is difficult to compile material for each lesson.
Podcast Advertising – reliable method for ads but requires expensive equipment and good editing skills.
RSS Advertising – can reach large audiences. However, not many people use RSS these days.
FAQs About Starting a Blog
We have compiled the questions people wonder about making money by writing a blog. Let's take a look at them.
Is it possible to start a blog without knowing anything technically?
For a while, yes. You will need to know a few technical details as you start making money from this business.
When will I start making money later?
The answer to this question is very difficult. If you do not have superior skills in writing articles, you will start earning money within a year by writing 3-4 quality and sufficient length articles per week.
What does keyword research have to do with writing an article?
If you don't work wonders in your articles, you should find out what people are wondering about. Writing articles about topics that no one has searched for in search engines will lead to nothing but a waste of time.
How will I know that I am on the right track when no one is entering my blog?
It will take at least 5-6 months for readers to reach your blog. Until this period, you must be very patient and not lose your faith.
What should I do if I just want to write and not deal with the rest?
Then it is unlikely that you will earn money. However, blogging can be a great hobby too!
Starting a Blog That Can Make You Money in Short
In this article, we talked about how to start a blog that will make money and ways to make money blogging. Now that you've learned how it's time to give it a try. We have included the steps to start a blog and creating good quality content. We have touched upon the importance of SEO for blogging and the ways you can earn money from your blog. If you liked this article, you may also like our other articles about blogs, such as how to promote your blog.